Petalite are revolutionising electric vehicle charging to change the course of transportation infrastructure and how EVs are charged on land, sea, and air through its patented SDC Technology. Leigh Purnell, CEO, explains more.
Petalite is a revolutionary, individual movement within the electric vehicle charging industry, and it changes how electric vehicles (EVs) are charged from the ground up on land, sea, and air.
We are on a mission to change the course of transportation infrastructure for the next 100 years. To do this, we are boldly altering the EV charging industry with a new patented technology that changes the approach to converting power from alternating current (AC) to the direct current (DC) required for battery charging.
Our Birmingham-based business has dedicated the last four years to research and developing our unrivalled SDC Technology, which holds a 20-year patent and has received financial support from Innovate UK and private investment. With a focus on analysing the pains and barriers felt by stakeholders through extensive laboratory testing, Petalite's SDC Technology has already been proven to solve many common issues relating to reliability, future cost, hardware, and software.
With the charging industry globally relying on the foundations of full-bridge topology, it is obvious to see there are a host of problems waiting on the horizon.
Powering how EVs are charged
Due to the full-bridge's voltage source charging basis, there are limitations to stack parallel chargers together (due to load balancing complexity), meaning larger and more complex power modules are required as power levels increase as customers try to reduce charge times. The increased power requirement also brings reactive power into the equation, as energy returning to the grid must be accounted for (this costs the customer more in utilities). Hence, a separate power factor correction (PFC) stage needs to be included. The complexity of full-bridge means the typical operational life is approximately five years; when critical MOSFETS and HV aluminium electrolytic capacitors fail, the module will fail and trip the rest of the charger stack, preventing use. Full-bridge maximised the use of a limited definition of 'modular' infrastructure. If a 300kW charger comprises eight to twelve 30kW modules, when one module breaks, the entire charger is likely to trip safe, preventing revenue generation. In conclusion, full-bridge is complex, not modular, and restricts revenue.
Petalite's SDC Technology is 'current source' (utilising a mutually coupled inductor instead of transformers), which means an issue with any SDC charger module will not affect the rest of the stack. With the SDC stack, Petalite has redefined 'modularity', replacing it with their innovative 'PowerCore' infrastructure. PowerCores are potentially limitless in scalability and designed to keep charging during service and maintenance. And if that is not enough, the chargers are equipped with a multilayer-adaptive redundancy system to compensate for any interruption to the PowerCores, providing continued uptime and revenue for customers. We target 99.9% up-time for consumers, resulting in a reliable charging experience without the need for frustrating short-term warranties. EV drivers keep charging, and customers can expect a high return on investment.
All infrastructure globally is based on the same voltage source technology, known as 'full-bridge'. Adapting an existing, older design becomes inherently problematic and complicated because it requires more stages and circuitry. With that, more components are added along with industry-standard short-term warranties, usually about three to five years in term. This will inevitably cost customers heavily in future repairs and maintenance. The EV charging infrastructure industry is still in its infancy; however, most issues customers face when public chargers are out of service is because of this full-bridge technology. Petalite offers customers a low future cost and highly reliable EV charging solution achieved through infrastructure that has been designed specifically for the EV industry and can last for the next half a century.
Petalite has turned its back on full-bridge by innovatively engineering its SDC Technology. We have engineered chargers specifically for future demand. Upgrades and high reliability are vital offerings for customers and support the future of global EV infrastructure demands. For anyone who has driven to a public charger to find it is out of service, you would agree that the industry really needs this.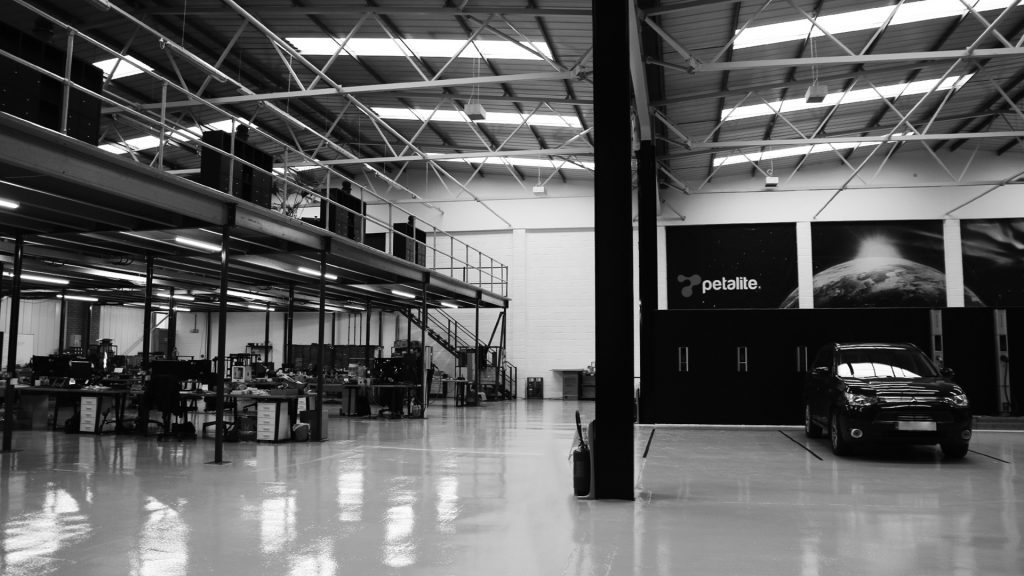 Priorities and actions to mitigate challenges in electrifying the transport sector
Petalite's key priority action with the UK Government is to focus on innovation. Working closely with Tech Nation and other partners through Innovate UK, such as the Civil Aviation Authority and Driving the Electric Revolution Challenge, Petalite are in a key position to support the acceleration of EVs. We are keen to push for a high-quality, reliable infrastructure, especially for the EV charging industry, and, importantly, keep future costs low for all stakeholders.
There are several key challenges the UK and Europe face to electrify the transport sector. Petalite is fully aware of the red tape when it comes to installing power connections to the grid. The number of charging stations being installed is increasing, and by 2030, this will require vast amounts of power. All governments will need to consider the effect this will have on their country's grid and cope with the surge of demand in the future.
Another challenge is what is installed at the other end of the grid; the need for high-quality and reliable EV charging infrastructure. This must improve drastically, so consumers will confidently switch from an ICE to an EV. The UK Government has already forecast that as many as 480,000 public charge points will be needed by 2030, more than ten times the current number.
Petalite recognises this fundamental challenge, not just in the UK, but all over the world. The deployment of our EV chargers focuses on a very straightforward installation process. With access to electricity improving in developing countries, Petalite offers an ideal solution to encourage EV adoption in all corners of the earth. Petalite looks at all aspects of sustainability when designing charging infrastructure, which can be seen in the product design of the system. Instead of the heavy use of plastics, Petalite up-cycle and redesign steel shipping containers to house their SDC Technology. This highly robust infrastructure easily transports globally, with all the technology factory-installed and commissioned inside ready for operation.
As power demand increases, other worrying challenges raise their heads regarding security. By connecting chargers to the electricity grid and demanding advanced features such as 'over the air updates', drivers are opening the door to the internet. There are genuine opportunities for hackers to access, leak data and deploy malware. So, a challenge is making sure the security of all stakeholders is considered at the highest level. If customers end up in a position where cyberattacks become commonplace, then the trust and reliability of that network are put under scrutiny. Petalite has taken significant consideration into cybersecurity, developing its integrated hardware. Many charging infrastructure providers rely on third parties based outside of the UK, which poses its own concerns. Petalite has developed its software in-house and intend to keep it that way.
Game-changing SDC Technology and industry collaboration
Petalite recognises the need for an educational shift in charging infrastructure. Not just about the technology used but the business models around it, and this is key to understanding how customers can save money in the long term.
Petalite wants its customers to understand that deploying long-life chargers starts with changing the business model, reflecting a shift towards lifetime, no up-front costs. Servicing and maintaining charging infrastructure are Petalite's focus. Inspired by Rolls-Royce's Engine-as-a-Service (EaaS) contract, Petalite's Charging-as-a-Service (CaaS) contract requires no up-front costs, and payments are made only when end customers are using chargers. The CaaS contract is based on guaranteed outcomes aligned to the customers' business objectives, linking the usage contract with energy consumption and lowering the customers' risk. CaaS is structured on a 'fixed-cost-per-kW-hour' basis and offers a complete maintenance and care package that guarantees 99% up-time and the ability to boost utilisation rates. Petalite reduces the amount of hardware, maintenance and repair costs and can integrate back-end cybersecure software and easy-to-use payment services.
It is also vital to remember that, even though some players in the EV charging industry are also savvy in doing this, they are still restricted by the limitations of their full-bridge design. Thus, this makes Petalite a highly sought-after option in reliability and lifelong customer relationships. Nobody can replicate our current source design, making us stand out from the crowd.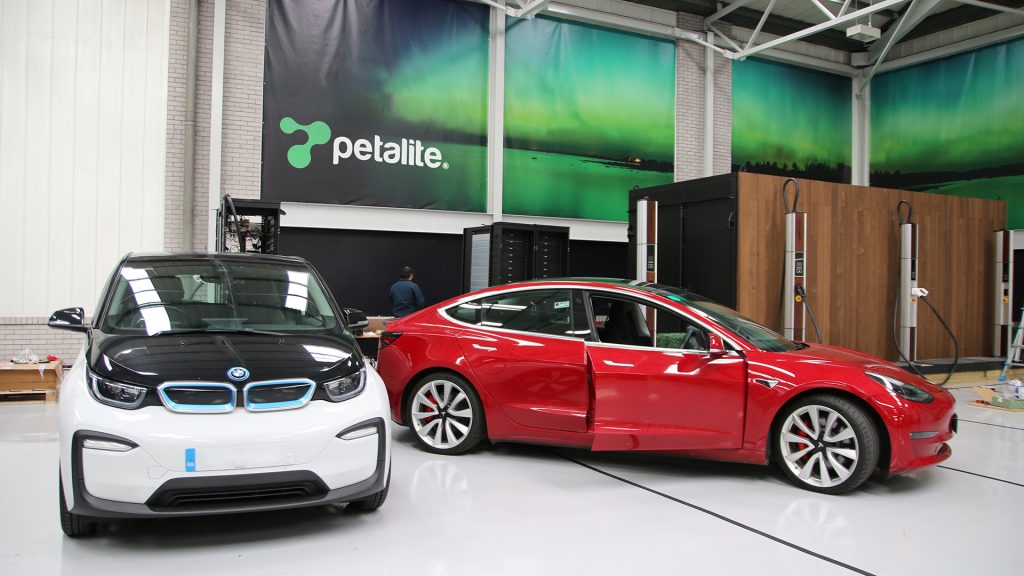 Technologies for fast charging
Petalite believes that ultra-fast charging for EVs is a critical piece of infrastructure for the electrification of the global transport network. No country globally can electrify without a significant amount of power being delivered in a very short space of time. It is still critically important that slow AC charging is considered for homes and fleets whose employees charge their company EVs at home. The industry estimates that between 80-90% of charging will be done either at home or within the workplace with slow chargers. Petalite can support these needs with their range of AC charge units too. However, we recognise that, for long durations of travel, more than 200 miles, for instance, EV drivers need a piece of ultra-rapid charging infrastructure in place that they trust and is highly reliable.
Primarily, our views on the use of cloud-based apps should be optional. Their use should fundamentally be around the ease and availability of locating chargers, operational before an EV driver arrives, with convenient and simple payment processes. We see cloud-based apps around commercial fleets, ensuring they have accounts reconciliation and the ability to deduct electricity bills from the fuel tax.
Petalite's ambitions
In the next five years, Petalite aims to be public, trading on the stock exchange and also as a global business supplying highly reliable and cost-effective charging solutions for their customers. Between the next five and ten years, Petalite expects to be a household name for electrification on land, sea and air; this includes electric vertical take-off and landing aircraft (eVTOL).
In November, Petalite won The Spectator's prestigious 'Economic Innovator of the Year Award 2021' for the Midlands region in the UK. This acknowledgement of our passion for establishing new EV charging technology and our continued dedication to support the rapidly moving industry is an incredible honour for the whole Petalite team.
Petalite is launching the innovative SDC Technology into the EV charging industry in early 2022. SDC Technology is already hailed as a game-changer in the EV charging industry, making Petalite an exciting company to watch for the future.
Elizabeth Ingram
Petalite
info@petalite.co.uk
www.petalite.co.uk
https://www.linkedin.com/company/petalite/
https://www.facebook.com/PetaliteCharge
https://twitter.com/PetaliteCharger
https://www.youtube.com/channel/UC36-LntFOJfc038m6yGQoZw
https://www.instagram.com/petaliteevcharge/
Please note, this article will also appear in the eighth edition of our quarterly publication.