Andrew O'Donnell, Founder of The Market Mindset, details the rise in opportunities for vanadium supply and how Phenom Resources Corp can capitalise on their Carlin vanadium project to become a significant player to satisfy demand for a US green revolution.
As we embark on a new year, vanadium supply continues to emerge as one of the most promising yet understated opportunities. Many of us have been flirting with this high-value strategic metal for some time, drawn to the unique characteristics that make it highly practical in the infrastructure and aerospace sectors, not to mention a significant player in the world's green revolution.
In 2018, vanadium was considered the best performing metal of the year, outperforming cobalt, lithium, and nickel. This resulted from a perceived vanadium shortage in the steel sector due to China strengthening its rebar standards. Amazingly, a mere sprinkling of vanadium fortifies steel, rendering it lighter yet twice as strong.
As China moves forward on its massive Belt and Road Initiative (BRI), it will require and reserve more vanadium, providing a long-term structural increase in demand.
The more exciting component of the vanadium growth story is its starring role in the burgeoning battery market with a renewable energy storage technology known as the vanadium redox flow battery (VRFB), which is starting to take off.
As each large solar or wind project demands a disrupted chunk of the world's vanadium production in a VRFB application, we believe there will be a significant shift over the next five years where vanadium's role in the green energy space may surpass that needed in the steel sector. Adding this new demand for vanadium in the green energy battery space translates into higher vanadium prices. Since early 2021, vanadium has been back on a rising metal price trajectory like other green energy battery metals.
The opportunities for vanadium supply
The large energy storage battery market is enormous and accelerating to meet the demands for efficient energy storage, green technology, and renewable solutions in solar, wind, and grid-scale applications. The COP26 coalition, a conglomerate of banks, insurers, critical and investors worth $130tn, recently vowed to put combatting climate change at the centre of their work and gained firmer support for green investing.
Let us put this in perspective: the world economy is around $94tn. That is a lot of money creation explicitly focused on climate change. Regardless of your thoughts on the global economy, I think it is fair to say this narrative will play out as predicted.
The VRFB battery portion of that market is small but now growing. There is considerable blue-sky potential for its market share to grow as it offers superior performance, safety, cost-effectiveness, lifespan and recyclability when compared to lithium-ion in industrial energy storage applications. It has been said that larger-scale deployments over the next five years could result in redox batteries revolutionising modern electricity grids. It is one-third the cost of lithium-ion, is reusable and recyclable, has a longer lifespan of 25+ years, is non-flammable, and is extremely safe. There is even an opportunity to combine lithium with vanadium in electric car batteries for longer charges.
Here's evidence that vanadium is gaining steam. A rise in China's vanadium demand alone from the redox battery industry is expected to hit >250% to a minimum of 9,100 t of vanadium pentoxide (V2O5) equivalent in 2022, up from last year's 3,640 t, on the backs of energy storage projects that started production in the first half of the year.
This, coupled with Biden's infrastructure bill which earmarks roughly US$7bn for grant awards aimed at expanding US-based battery raw materials, research and development, and supply chain, has investors very excited about vanadium's future prospects. This US commitment can only accelerate the opportunity and is obviously excellent news for US- based vanadium projects.
As this green energy revolution unfolds, the question is will you act?
Major gains to be made on US soil
There are a few great reasons why we need to look at US-based vanadium companies that can deliver the goods and create a domestic supply source. Let's consider some facts: there is the strength of the redox battery for large scale solutions, grids, and power storage; vanadium's value to supply chains; and Biden's infrastructure bill and grants.
I am particularly interested in Phenom Resources (TSX.V: PHNM), recognised as Venture 50's second-best performing mining company in 2019. They are uniquely positioned with an NI 43-101 compliant vanadium resource in mining-friendly Nevada, and they have the capability to develop. If the narrative unfolds as predicted, I believe this company offers the highest probability of asymmetric gains, with the potential to partner with battery manufacturers or vertically integrate all processes from miner to battery seller to supply growing US demand.
Phenom's Carlin Vanadium property is comprised of 150 unpatented mining claims and 80 acres of fee simple land covering 2,608 acres in North-central Nevada, six miles South of the town of Carlin, which is a significant rail hub to both coasts. The project is blessed with access to skilled labour and considerable infrastructure advantages resulting from massive investments and mining along the Carlin Gold Trend by majors Newmont and Barrick. These advantages include road accessibility from both mining-steeped communities of Carlin and Elko and power located less than five miles from the project.
The Carlin property was first explored and drilled in the late 1960s by Union Carbide Corporation, resulting in a significant historic deposit, but the timing wasn't right. Phenom saw the opportunity and acquired the property in late 2017, embarking on an exploration programme that confirmed and improved the geological model, continuity of the grade, and tonnage. In short, Phenom's exploration work and metallurgical breakthroughs revealed impressive vanadium recovery rates of 80%, a large resource that is open to expansion, and high vanadium grades, all near-surface and amenable to open-pit mining.
It is now the largest, highest grade primary vanadium resource in North America with a resource of 303 million pounds of Indicated and 75 million pounds of Inferred, with excellent grades of 0.615% and 0.520% (V205), respectively. At current prices, this resource is worth roughly $3.7bn in the ground, and the deposit remains open in some directions, pointing to further possible upside potential.
It is worth noting that Phenom's brilliant group of metallurgists, each with their own speciality, developed the breakthrough metallurgical flowsheet that is now protected by the company's patent. The flowsheet uses a series of conventional processes and refinements that have never been combined in such a way for vanadium. And the process does not require a roaster, which typical vanadium projects around the world require. These days, building a roaster is not only expensive but nearly impossible to permit due to environmental and social considerations.
A Preliminary Economic Study has been completed on the project, which details a 20-year project life with an operating cost of just over $5/lb V2O5, while vanadium prices are currently around $10/lb V2O5. And the study only represents about half of the company's resources. As vanadium prices rise alongside demand, lower grades could be tapped, resulting in a potential to double the project life.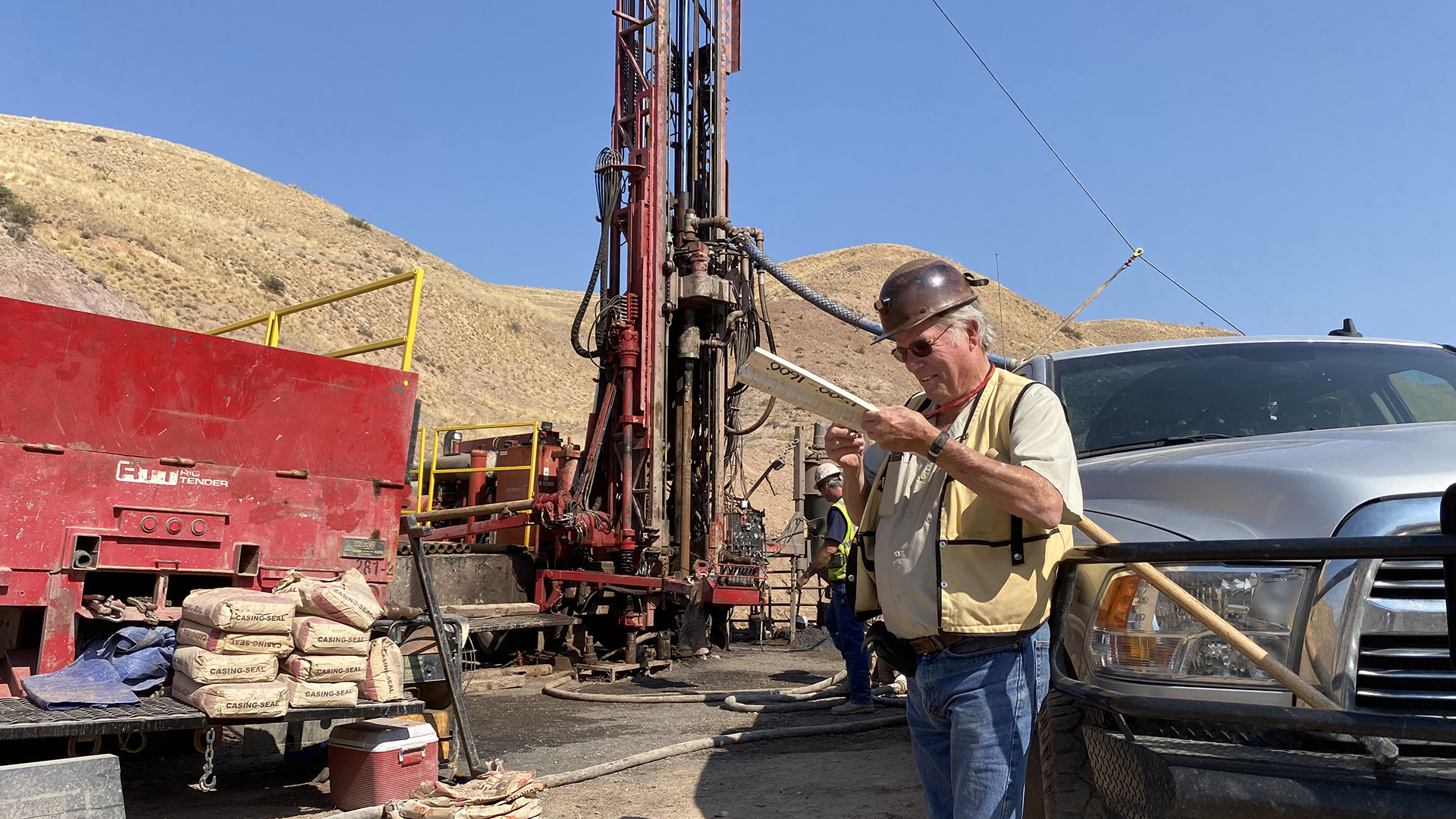 The Carlin vanadium project is not only highly prospective; it is also exceptionally unique. Under the direction of renowned Carlin gold specialist and mine finder Dave Mathewson, Phenom has discovered a Carlin-type gold system below the vanadium resource; not too surprising since the project lies on the Carlin Gold Trend. This offers optionality for both the company and investors. The gold system is distinct and physically separate from the vanadium resource, opening opportunities for JVs, spinouts, and numerous other possibilities.
Another ace up Phenom's sleeve is the US Department of Homeland Security's demand for a domestic supply of critical metals and minerals, including vanadium. The US is not particularly comfortable with 75% of global vanadium coming from China and Russia. Not to mention the commitment by BlackRock, the WEF, the UN, and the Biden administration to drive green initiatives with battery energy storage as a major area of focus. This means projects operating in Nevada could get approved and incentivised to accelerate by the Federal Government.
Phenom is looking into applying for a piece of the $7bn grant money pie that is earmarked for the battery supply chain in Biden's infrastructure bill.
With its robust lithium and vanadium deposits combined with a mining-friendly mentality, I view Nevada as a possible state leader in the green energy supply chain with the potential for a fully integrated battery factory located close to vanadium sources. This would allow Phenom to reap the rewards of vertical integration, as demonstrated by Largo Resources and Bushveld Minerals, both now miners and battery sellers. The state is also home to Tesla Giga Nevada, a lithium-ion battery and electric vehicle component factory, positioning it as a truly ideal location to facilitate the swift development of redox battery solutions on American soil.
My faith in Phenom is also driven by the depth of technical talent that their management team brings to the table – few junior miners compare on this front. What makes them unique is that while they have invested in top-shelf technical talent, they do not have a marketing or promotions team which can be a good thing. This allows investors to wade through the noise and get right to the hard data. We could use a lot more of that today!
The company is led by President & CEO Paul Cowley, a professional geologist whose four-decade-long career has involved various technical and managerial roles exploring for gold, base metals, diamonds, industrial minerals, and coal worldwide. Paul has been involved with multiple high-profile projects, including the Escondida world-class copper mine in Chile and the Slave Gold project in the Canadian Arctic, where he managed a team that discovered four gold deposits amounting to over eight million ounces. One of those is Canada's fourth-richest gold mine currently in production.
In addition to Paul's leadership, the company's team of business, metallurgical, geological, mining and construction advisors is second to none.
The global battery race is on
I predict that we will see the tides change for vanadium over the next decade as the need for high-performance batteries, green energy storage solutions, and renewable technologies continue to skyrocket. Imagine the myriad of projects that will emerge as the world begins to capitalise on the superior qualities of redox batteries that are safer, cheaper, reusable, recyclable, and offer unmatched performance and longevity.
The tides are already beginning to shift. In Japan, Sumitomo Electric is providing redox batteries to electric power companies, renewable energy producers, power retailers, and end consumers. Joint ventures are also shaping up in this arena, including EVERFLOW, a partnership between Schmid and Nusaned, a subsidiary of Saudi Aramco, that will facilitate the construction of a factory and the development of vanadium redox flow battery technology.
In China, redox battery provider VRB Energy recently unveiled a plan to build a gigafactory to produce vanadium redox flow batteries in the Hubei province. The project will include developing a 100 MW solar park linked to a 100 MW/500 MWh vanadium flow battery and constructing a research and development facility.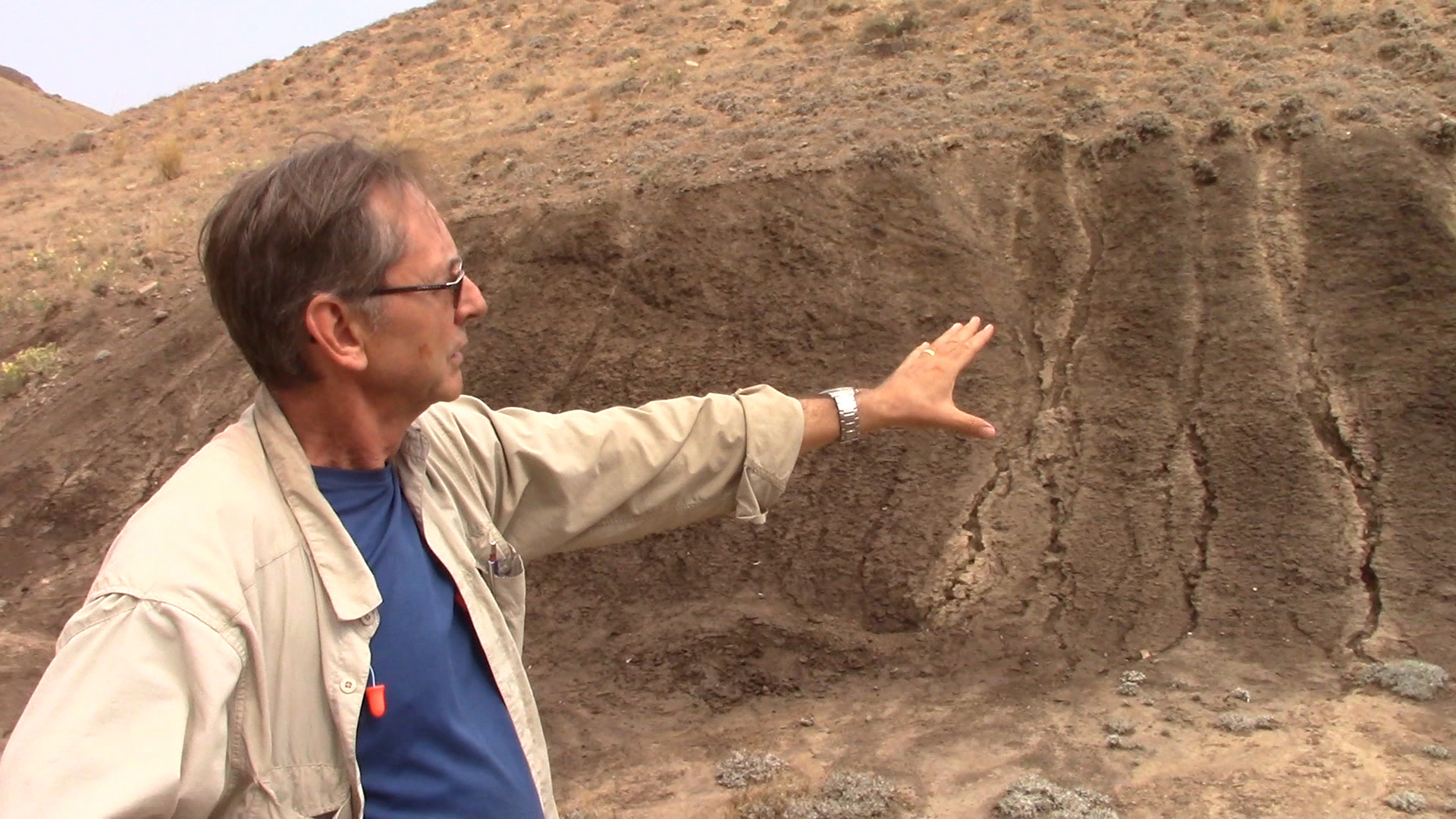 Another notable player in the redox battery market includes vertically-integrated Rongke Power, which developed a 200 MW/800 MWh vanadium flow battery in China as part of the government's efforts to spur interest in the technology. Rongke has deployed almost 30 similar projects, some of which are attached to operating wind farms in the Liaoning province of China.
There is also LSE-listed redox flow battery manufacturer Invinity Energy Systems that are looking to supply California with the technology by participating in four separate energy storage projects funded by the California Energy Commission (CEC). In 2020, the CEC released a grant funding opportunity to promote innovative, longer-duration, non-lithium-ion energy storage solutions, and all four Invinity submissions were accepted.
There are three vanadium supply producers outside of China, and two of them, Largo Resources and Bushveld Minerals, have gone vertical in the sense that they are building battery divisions to capture the massive opportunity in long-duration energy storage. By fully integrating, these companies now have dedicated marketing and sales teams to compete with the lithium battery counterpart. With metal sourcing, processing, manufacturing and distribution under one umbrella, these companies can offer competitive pricing to their battery buyers. The more solar and wind projects that adopt vanadium batteries, the more mainstream they will become.
This is hardly an exhaustive list of companies, but it is a starting point to illustrate the global shift that will drive demand for green metals like vanadium. With the US Federal Government and states like California providing grants for redox batteries, we see great things in store for Phenom Resources, a company with the right deposit in the right jurisdiction, unmatched expertise, and the capacity to create a domestic supply chain.
Even Phenom's name is fitting. "PHENOM: Someone who is outstandingly talented or admired, especially an up-and-comer."
Securities Disclosure: I, Andrew O'Donnell, of The Market Mindset have not been renumerated in any way for this article. The Market Mindset is a newsletter focusing on the foundation of mining to support the clean, green and electric vision of the future.
General Disclaimer: I am not a certified financial analyst, licensed broker, fund dealer, Exempt Market dealer, nor hold a professional license to offer investment advice. We provide no legal opinion regarding accounting, tax, or law. Nothing in an article can be construed as investment advice or an offer or solicitation to buy or sell stock or commodity. These are all expressed opinions of the author.
Please note, this article will also appear in the ninth edition of our quarterly publication