Conico Ltd discusses the importance of battery metals, and its ongoing exploration in Greenland and Australia.
Conico Ltd is a mineral resource exploration company, targeting battery and precious metals vital for industry development and the world's clean technology transition. The company's head office is in Perth, Australia, and it employs a range of professional staff covering geology and operations from Portugal, Iceland, New Zealand, Australia, and the UK. Conico's current exploration and mineral assets consist of the Ryberg and Mestersvig Projects in East Greenland, and the Mt Thirsty Project in Western Australia. The Ryberg and Mestersvig Projects are both only around 600km from Iceland, where logistics and transport are organised for the field seasons. The Mt Thirsty Project in Western Australia is 16km from the established mining town of Norseman.
The Ryberg Project contains mafic and ultramafic intrusions and dykes, where sulphide-hosted nickel, copper, and platinum group elements (PGE) have been identified in drillholes, as well as orogenic gold. The area has had a tremendous amount of igneous activity due to a complex tectonic history involving the rifting of the north Atlantic and the interaction of the Icelandic hotspot, which created the North Atlantic Igneous Province where Ryberg is now situated.
The Mestersvig Project contains fault-controlled quartz veins which host high-grade lead, zinc, copper, and silver mineralisation. In the 1950s, 545,000 tons of ore at 9.9% zinc and 9.3% lead were mined from the historic Blyklippen mine, which is located within the project area. Further to the south, the project area is intruded by the 17km-wide Werner Bjerge Igneous Complex, which is made up of igneous rock types ranging from ultramafic pyroxenites to lithium-bearing mineral pegmatites. The tenement also encompasses a smaller licence held by Greenland Resources, which contains the Malmbjerg Molybdenum Project, with 245 Mt at 0.176% MoS2 proven and probable reserves. Conico owns two drill rigs which are currently on site and ready to be mobilised for early season drill targets, and infrastructure on the tenement consists of a military airport and a well-developed exploration camp.
The Mt Thirsty project in Western Australia is unique due to its proven nickel-cobalt resource, and further prospectivity for nickel, cobalt, scandium, lithium, and PGE. The project hosts a probable reserve of 18.8 Mt at 0.13% cobalt and 0.54% nickel, with a further 26.9 Mt at 0.117% cobalt and 0.52% nickel sitting in indicated and inferred resources. The nickel-cobalt mineralisation is confined to shallow laterite-hosted oxide, which is flat lying and starts from surface to a depth of around 70m. Below the laterite, complex ultramafic and mafic geology contains nickel, cobalt, scandium, and PGE mineralisation.
Lithium is also being explored for in pegmatitic dykes at the western margin of the tenement. Among Conico's three exploration tenements and the variable geology that they host, a large array of economic metals occur (Ag, Au, Ba, Co, Cu, Fe, Mn, Ni, Pb, Pd, Pt, Rh, Sc, and Zn), with further potential to host rare earth elements (REE), and lithium.
Batteries: The engines of the future
The accelerating movement towards electric transport options worldwide is creating an unprecedented demand for battery metals. Other industries with a huge and growing demand for battery metals include portable electronic devices, and solar energy storage. Batteries come in many different types depending on their use and can contain a wide assemblage of elements, but several common metals used are nickel, cobalt, lead, and zinc.
Most of the world's nickel is used in stainless steel production, as it has unique properties allowing the alloy to resist corrosion, as well as having many other useful properties in the technology industry, such as being used in alloys in turbine blades and jet engines where the material must withstand extremely high temperatures. The area that holds the most potential for nickel, however, is the green energy market. It has special use as the cathode in rechargeable batteries for electric vehicles (EVs), with resource industry experts such as Wood Mackenzie forecasting global nickel demand to double by 20401 due to its use in rechargeable batteries, which range in use from EVs, power tools, and personal electronic devices such as laptops. It is one of three raw battery materials, along with lithium and cobalt.
Cobalt is a common cathode material in lithium-ion batteries, where it is an essential material and is its main use. The Cobalt Institute suggests that wind-powered renewable energy could account for 35% of global electricity production by 2050, in which the cobalt used in the wind turbines' strong permanent magnets is a crucial ingredient. Cobalt is also an advancing material in the treatment of renewable biogas technology, where organic material is converted into energy-rich useable gas, reducing carbon and methane emissions of biodegrading landfill and agricultural waste. Most of the world's cobalt supply currently comes from the Democratic Republic of the Congo, so finding other deposits in different parts of the world is vital to avoid a commodity monopoly like we see with so many other resources such as REE.
Lead is a critical and high-demand battery metal, with 92% of US lead consumption in 2021 being used in lead-acid batteries. A unique and appealing feature of lead is that it can be melted down and recycled indefinitely. Lead-acid batteries are the oldest type of commercial battery, and are cheap to make due to both the cathode and the anode being made up of lead. Because they are cheap to make and proven to be very reliable, lead batteries are commonly used for mass storage of renewable energy from wind turbines, and to provide backup electricity for services such as hospitals, which need a guaranteed and uninterrupted source of electricity. Lead consumption worldwide is set to rise with the increase in demand from EVs.
Zinc has a huge potential to become an industry-leading battery metal, and there is a current strong focus on zinc-ion battery technology. Presently, lithium is the dominant metal used in batteries, but with global supply for lithium set to increase significantly over the next few decades due to net-zero carbon targets and the green energy transition, many experts warn that supply will be unable to keep up with demand. This means that it is more important than ever to discover new and improve existing technologies, with zinc currently being at the forefront of potential candidates. Zinc is more abundant in the Earth's crust than lithium, and zinc-ion batteries use water as an electrolyte, so they are therefore safer and have less production constraints than traditional lithium-ion batteries.
Several exciting battery prototypes from academics and industry technology companies have generated brand-new products utilising this new cutting-edge resource and technology (see Singapore researchers' paper-thin biodegradable battery,2 and Imprint Energy's new ZinCore battery3). As zinc-ion battery research and technology develops and demand for clean and efficient energy increases, it is paramount that the world pursues exploration, and focuses investment on the development of new resources.
Positive exploration results
Drilling this year across the three projects on opposite sides of the globe produced positive results. All three projects intercepted target mineralisation style and grade, and provided a treasure of new data to help focus future exploration. Some highlights from each of the respective projects include:
Mestersvig Project
Drillhole SBDD003: 4.5m at 7.67 g/t silver and 23.75% zinc from 134m, 9km along strike from the historic Blyklippen mine.
Rock chip sample 9959: 183 g/t silver and 21.6% lead, on a previously undrilled section of vein.
Results from Mestersvig 2022 were extremely encouraging due to the style, grade and thickness of mineralisation being analogous to the mineralisation seen at the historic Blyklippen mine. As well as returning positive drill results that are open at depth, there is an additional 9km of undrilled strike on the Blyklippen-hosting vein, and a further 14km of untested mineralised quartz vein-bearing faults throughout the project area that are known to carry grade, after results from surface sampling campaigns in 2020 and 2022. During the 2022 season, Conico geologists collected high-grade rock chip samples on a previously undrilled vein, the Holberg vein, and the Nuldal vein which was only tested with two shallow holes in the 1950s. The Holberg and Nuldal veins are 4km and 6km away from the Blyklippen hosting vein, on the opposite side of the graben. Widespread high-grade mineralisation located at surface and in drillholes on three different vein systems, suggest there is a large conduit of structures throughout the project area that accommodated transport of hydrothermal fluids, with potential to create the necessary structural traps needed for economic grades and sizes of lead, zinc, and silver mineralisation.
A highlight from this year's field season was the discovery of the brand-new Pingo Dal prospect, which was identified from newly acquired historic rock chip data collected in the 1960s and 70s. This area is 38km south of the Blyklippen mine, and has had no exploration work since the 1980s, with historic drilling at the prospect limited to four short holes in 1957.  Historic rock chips from the new Pingo Dal prospect, grade up to 76.9% lead and 380 g/t silver. The local geology appears to be very similar to Blyklippen, with the area heavily faulted by normal faults which superimpose different units of Permian sandstone onto each other. Mineralisation is reported to be quartz vein hosted and fault controlled, with some mineralisation also occurring in strata-bound limestones. Results like these incentivise future exploration work and suggest that the entire project area has the potential to be well endowed in high-grade target metal deposits.
Ryberg Project
Drillhole SODD004: 3.28m at 0.41% copper, 0.07% nickel, and 1.12 g/t combined palladium, platinum, and gold (3E) from 105.5m, hosted in blebby magmatic sulphides. This interval included 1m at 2.28 g/t palladium.
Drillhole MIDD012: 1m at 0.55% copper, 0.11% nickel, and 0.78 g/t 3E from 77m.
Drillholes SODD004 and MIDD012 were from the Sortekap and Miki prospects, and were approximately 30km away from each other. Both holes intercepted target-style mineralisation, and the sulphide mineral types intercepted in drill core provide good evidence that the host rock is fertile in Cu, Ni and PGE. Given the right structural environment and orientation of the dyke, the magma is likely to further concentrate these economic sulphides into an area of pooling. In between the Sortekap and Miki prospects is an undrilled dyke exposure, named the Togeda Prospect. The similarities in mineralisation style from SODD004 and MIDD012 from the Sortekap and Miki prospects, as well as the surface exposure at the Togeda prospect, suggests a possible 50km length of prospective dyke that runs through the undrilled Togeda prospect, or the presence of multiple mineralised dyke systems in the Ryberg Project area.
Holes such as SODD004 intercepting grades of 2.28 g/t palladium, associated with blebby magmatic sulphides, shows the potential of the dyke system to concentrate target metals into economic grades. So far, only 3.5km of the 50km target dyke has been tested, so future work will target potential structural traps along the dyke which have the potential to concentrate metals into economic quantities.
Mt Thirsty Project
MTRC011DA: 78m at 0.11% cobalt, 0.50% nickel, 1.38% manganese and 46.4 g/t scandium from 3.0m, in the upper oxide zone. This is the sixth best cobalt intercept in Australia for 2022.
MTRC003D: 27m at 0.33 g/t 3E, 0.12% nickel, and 0.05% copper from 198.0m, in the middle ultramafic zone.
MTRC007D: 33.5m at 0.26% nickel and 35.8 g/t scandium from 237.5m, in the lower chromium-rich basalt zone.
The Mt Thirsty project remains open with exploration potential, due to the abundance of rock types and complex geology. The project sits within a well-endowed mining district where a range of different commodities have been previously extracted. Three distinct zones of horizontal mineralisation have been identified within the eastern licence area, each with unique geology and different commodities.
Recent drilling by Conico's MTJV partner Greenstone Resources (ASX:GSR) has identified nickel, cobalt, and scandium mineralisation from near surface, as well as a deeper zone of horizontal nickel mineralisation. Scandium mineralisation is likely associated with the existing shallow Ni-Co laterite-hosted resource, which historically was not assayed for scandium. The target mineralised horizon for nickel sulphides and PGE is deeper down and remains largely untested, and highly anomalous intercepts, such as 27m at 0.33 g/t 3E and 33.5 metres at 0.26% nickel, help focus exploration in the right direction. The ultramafic rocks within the tenement, such as komatiites, peridotites and pyroxenites, are enriched in sulphur, which provides excellent mineralising potential for several different mineralisation styles, several of which have already been discovered in drill core. The possibility of lithium mineralisation in the pegmatites in the western part of the tenement is currently being investigated and tested by drilling, as there are historic lithium workings within several kilometres of the tenement boundary.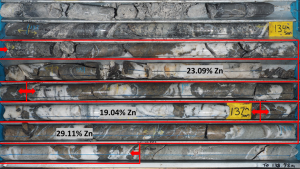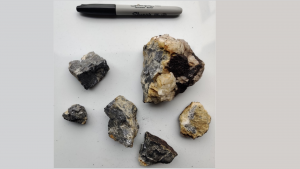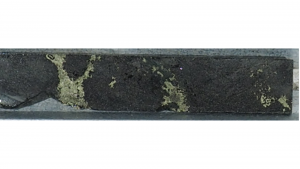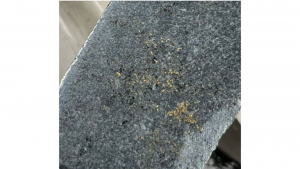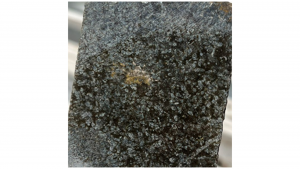 Looking forward
Conico is a focused and dedicated company committed to exploring and finding the next battery and precious metal deposit. Exposure on the east coast of Greenland puts Conico at an advantage for early-stage exploration, as Greenland is one of the last few places on Earth which is still relatively unexplored. The close proximity to Iceland and Europe means that potential battery and precious metal discoveries will be conveniently located for supply chains, and the presence of the historic Blyklippen lead-zinc mine that was mined in the 1950s shows that it is more than possible to successfully extract economic minerals from remote locations on a year-round basis. Conico takes pride in assisting with the global transition to a green economy by exploring for critical resource materials necessary to make the change, and looks forward to the open potential of worldwide exploration.
References
https://www.woodmac.com/news/opinion/nickel-and-copper-building-blocks-for-a-greener-future/
https://www.ntu.edu.sg/docs/default-source/corporate-ntu/hub-news/ntu-singapore-scientists-develop-biodegradable-printed-paper-batteries.pdf?sfvrsn=9655c66a_1
Please note, this article will also appear in the thirteenth edition of our quarterly publication.

Go to this partner's profile page to learn more about them