With demand for lithium rising globally, The Innovation Platform spoke to some of Canada's major lithium brine players to gain an insight into their potential.
Demand for lithium is rising globally, being used in rechargeable batteries for everyday technologies such as laptops and mobile phones, and clean energy technologies like electric vehicles and grid storage. As the demand for lithium-ion batteries continues to grow, global exploration for the commodity is also simultaneously increasing.
Canada has an estimated 2.9 million tonnes of lithium resources, measured and indicated, inclusive of reserves, according to Natural Resources Canada, equivalent to 2.5% of reserves worldwide. This is a small drop in the ocean compared to lithium powerhouses, Argentina, Chile, and Australia, that account for more than half of the world's lithium.
However, the country has more lithium potential than what appears on the surface, as it is often argued that USGS reports fail to capture the lithium that lies in the ground in their definition of lithium reserves. As technology and processes are advanced, lithium brines in Western Canada can potentially increase these resources in a sustainable way.
With the exclusion of brine-produced lithium from Canada's Critical Minerals Exploration Tax Credit, and brine exploration not eligible for flow-through shares, there are still issues that must be overcome for this option to be a practical source of lithium for the country, however.
To find out more about Canada's lithium brine industry, The Innovation Platform spoke to some of the key major players in the industry, on behalf of the Battery Metals Association of Canada.
Canada's potential to produce lithium from brine
Currently, transportation emissions account for 24% of Canada's total emissions, and these must be curbed in order for net zero targets to be hit. Lithium-ion batteries are the leading source of energy for EVs, and because of this, lithium extraction is required to support the rising demand for EV batteries.
With identified resources of 2.9 million tonnes of lithium carbonate equivalent, Canada has the potential to produce lithium, despite these resources being a small portion compared to those around the globe. This underrepresentation is changing as exploration and development has ramped up significantly in recent years.
Lithium exploration in the country will continue to increase as lithium is now at the forefront of the energy transition. These underrepresented reserves and resources are, therefore, being identified and subsequently increasing the global outlook of Canada on the world stage in the next decade.
With demand on the rise, lithium brines have skyrocketed in potential, which are abundant in Western Canada. Extracting lithium from brines in lithium-rich formations can raise Canada's profile in the lithium sector.
With Canada's well-developed oil and gas industry, a big percentage of the local workforce understands some of the processes required to extract lithium from brine, for example, drilling wells and installing pipelines. As far as exploration goes for developing a well network for lithium brine extraction, the workforce will be able to directly transfer over.
Canada's oil and gas industry places the country at a significant advantage due to its high regulatory compliance. As auto manufacturers increasingly focus on environmental, governmental, and social principles, the industry will focus on countries like Canada for its lithium resources due to its strong regulatory policy both provincially and federally.
Canada's promising policies for lithium extraction
Generally, Canada's political landscape is considered to be favourable for bringing lithium and other critical minerals on stream in the next three to five years.
In conversation with The Innovation Platform, Chris Doornbos, President, CEO and Director of E3 Lithium, highlighted these advantages, stating: "Looking at the broader landscape of the industry, there has rarely been this ability to find funding from the government to develop a critical mineral project as there is today." Exploration companies can apply for funding from the Canadian Government to bolster the country's production of critical minerals to help Canada be a major player in the global electrification revolution.
Canada's automotive industry is on the rise and the country's provincial and federal governments have committed to supporting the critical minerals supply chain. In response to the increasing demand for battery metals, the Canadian Government released the country's first Critical Minerals Strategy last December. The strategy aims to elevate the country's position as a leader in the global critical minerals sector.
What is the significance of domestic lithium production in Canada?
Currently, China is dominating the chemical refinery of lithium and is the world leader in lithium-ion battery production. As far as energy security goes, China cannot be relied upon for these products. Already there are a lot of supply chain issues for products that stem back to what can be exported from China. If China was to completely cut off North America's supply of these materials, the continent's transition to green energy would be jeopardised.
Canada has the resources to reduce North America's reliance on China and can secure domestic supply chains for the commodity.
Matt Dreis, Research & Development Senior Analyst at Prairie Lithium, said: "Canada has the natural resources; it is simply a matter of building on the value chain in the midstream and downstream sectors to take advantage of these."
Greg Phaneuf, VP Finance & CFO at Grounded Lithium Corp, discussed the further opportunity for Canada as a lithium supplier for the US as the financing from the Inflation Reduction Act not only applies to US companies but can also apply to Canadian companies.
Phaneuf stated: "This opportunity highlights that North America, specifically the US, does not want to be subjected to potential economic warfare from China. With Canada needing to reduce its reliance on China, an opportunity is emerging for North America to feed its battery supply chain for the benefit of all stakeholders."
"Canada is at an advantage because everyone is pushing to escape China's dominance, and the only way to do this is to find local supplies. Canada can provide enough lithium for North America and a good portion of Europe. The government has never been as involved in mineral projects as they are today and there has never been an opportunity to get infrastructure funding on this level for critical minerals before," added Doornbos.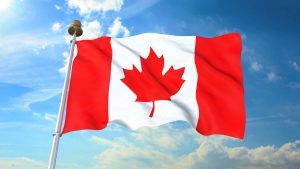 What are the challenges facing the acceleration of lithium brine development in Canada?
Despite this emerging opportunity, Canada is not yet producing any lithium salts. Brine production in the country faces its own set of particular challenges. The issue for brine is that there is no eligibility for flow-through shares because they are embedded deposits. For other resources, flow-through shares have been a pivotal way of raising capital. For this to change, legislation must be adjusted to encompass brine in their definitions for eligibility.
Gregg Smith, President and CEO of Grounded Lithium Corp, said: "Leadership in the country should treat everyone on the same playing field for the benefit of all Canadians. We want to see flow-through share eligibility become a way of raising capital."
Dreis added: "A major challenge for Canada is permitting and access to capital. There is a first-mover advantage to some extent, and it would be great if we could accelerate Canadian projects and be part of that supply curve. It is to our advantage as a country to be part of that solution."
Direct lithium extraction
Regarded as an environmentally responsible way to extract lithium, brine production in Canada involves the advancement of new technologies including Direct Lithium Extraction (DLE). The technology ensures that lithium can be extracted from the brine without evaporation ponds. Although we are increasingly seeing that DLE is working, commercial DLE has not yet been proven on a full scale outside of China. Once the technology has been proven, it is likely that Canadian institutions will begin to get involved in the sector and provide additional funding opportunities.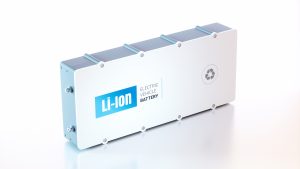 Smith said: "As soon as there are positive outcomes that show DLE is working commercially in a global sense, then institutions will begin investing. We need to see that level of investment and interest in our sector for us all to advance."
Phaneuf emphasised the importance of seeing DLE technology succeed anywhere around the globe due to current sustainability concerns with the way lithium is extracted from brine. "From our standpoint, we want all companies that are using DLE to succeed. If we see some sort of proven success in 2023, a rising tide raises all ships, and we hope to be a benefactor of that along with some of our esteemed peers," Phaneuf added.
Canada's lithium future is on the horizon
Demand for lithium is only going to increase, and it is important that countries like Canada have a guaranteed supply of the mineral to ensure a successful transition to green energy. If the current hurdles to extraction can be overcome, Western Canada's lithium brines have a huge potential to help supply Canada and North America with enough lithium to satisfy demand.
Doornbos concluded: "Looking at Canada as a major lithium jurisdiction, in five to ten years from now, we will be on the map and will be competing with Argentina, Chile, and Australia in terms of tonnes of lithium produced because a lot of Canadian companies are moving in parallel.
"Invest in Canada because we are going to make it happen."
Battery Metals Association of Canada
https://www.bmacanada.org/
Please note, this article will also appear in the thirteenth edition of our quarterly publication.