The Innovation Platform examines the potential for raw materials exploration in Norway and the possibilities it holds for green energy applications.
With varied geology, Norway has a huge capacity for raw material exploration and production. According to the European Commission, Norway is the EU's eighth most significant partner for trade in goods. In addition, Norway ranks as the seventh top exporter of crude oil in the world, with the oil and gas sector constituting around 18% of Norwegian GDP and 62% of Norwegian exports in 2018.1
Currently, oil and gas are the primary contributors to Norway's wealth, but both industry and government are eager to discover alternatives to gradually replace its top sector and to play a role in its green energy transition.
In particular, raw materials play an important role in the switch to electric vehicles (EVs), as they are core components in EV batteries. With its vast raw materials potential, Norway is in a unique position to provide the necessary metals for this shift.
Currently, Norway is far ahead of the rest of Europe when it comes to EVs. According to data from the Norwegian Road Traffic Information Council, 65% of new car registrations in the country during 2021 were all-electric battery electric vehicles (BEVs) and 28% were hybrids (22% plug-in hybrid, 6% non-plug hybrid). These figures represent significant growth in the country's EV market. In 2018, 31% of cars sold were BEVs, increasing to 42% the following year, and 54% in 2020. The Norwegian Government is working towards the goal that all new cars will be BEVs by 2025.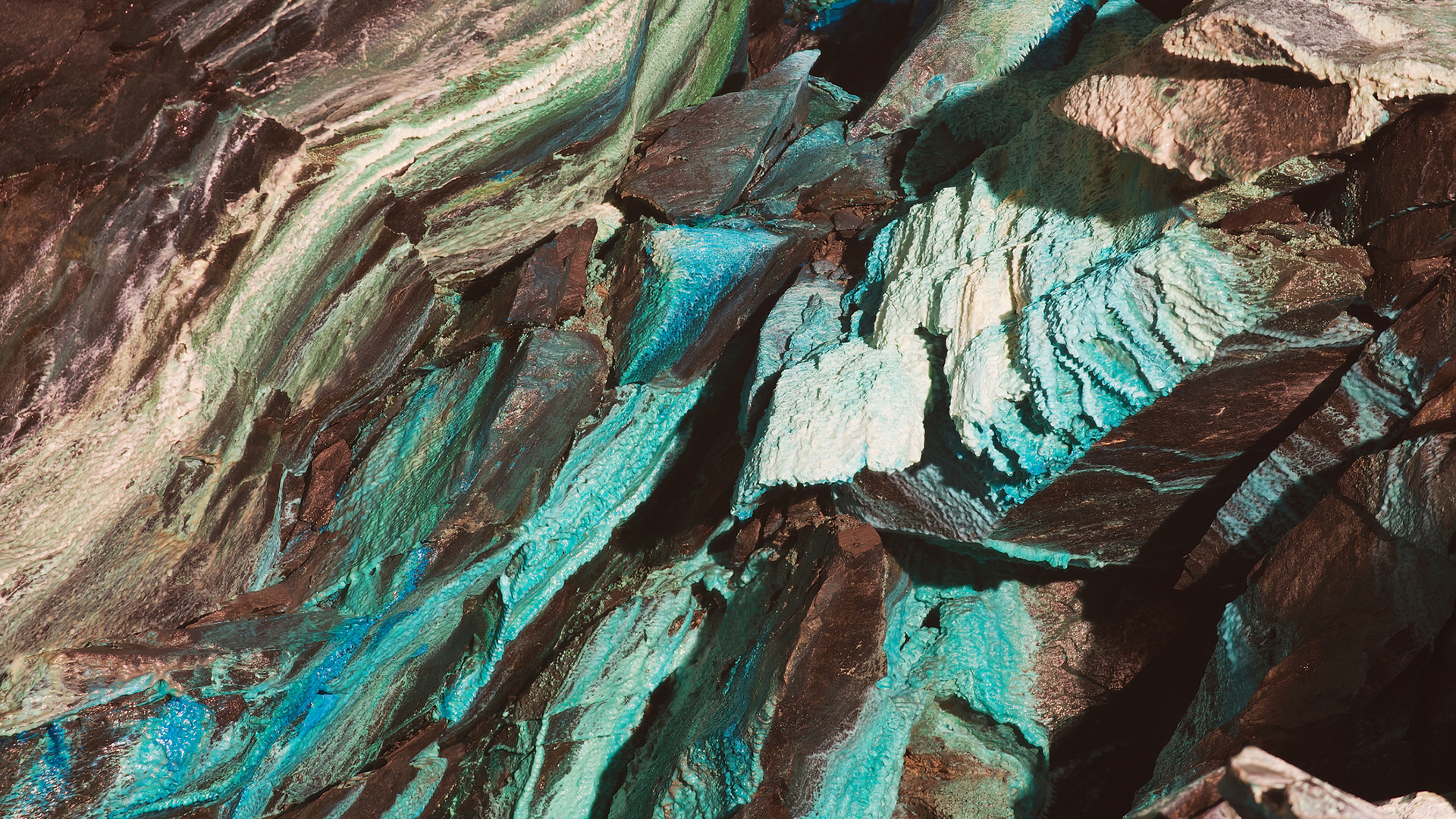 Norway's raw materials
As outlined in the 2016 paper, 'The Mineral Industry in Norway', by the United States Geological Survey (USGS), Norway produces industrial minerals and is a key producer of ground calcium carbonate, flake graphite, olivine, and silicon. The metallic ores and minerals made in Norway are iron ore and titanium minerals. In 2016, Norway was the seventh-ranked producer of titanium ore (ilmenite), which accounted for 5% of the world's production. Furthermore, Norway accounted for 5% of the world's production of silicon and was noted as the fifth top global producer. In the same year, Norway was also recognised as the primary petroleum producer and exporter in Western Europe, and the third-ranked exporter of natural gas.
The study also found that Norway's most important mines and quarries are located along the coast, with the natural gas and petroleum fields mainly located offshore in the Norwegian Sea and Barents Sea.
Other significant raw materials found in Norway include:
Phosphate
The utilisation of phosphate fertilisers has increased crop yields and helped feed millions of people over the last 50 years, although its supply is emerging as a global sustainability challenge.
Gold     
Norway has deposits of gold assets in the South of the country. Historical mining and recent sampling indicate that there is great potential for high-grade gold mineralisation.
Titanium
In 2020, the European Union added titanium to its Critical Raw Materials list for the first time. With China currently producing 55% of the world's titanium, the COVID-19 pandemic has highlighted fragility in the global supply chain, and the urgent need to look for domestic, neighbourly producers to reduce risk.
Vanadium
A by-product of iron-ore, vanadium is extremely valuable in manufacturing because of its malleable, ductile, and corrosion-resistant qualities. This EU critical raw material's most valuable use is possibly in efficient power storage for renewable energy or for energy storage in batteries.
Deep-sea mining potential
Some of the world's greatest known ore and mineral deposits are situated in the Arctic, and there is currently extensive exploration activity in this area.
There is also a growing interest in deep-sea mineral deposits. At present, there is considerable political and economic interest in this field, due to such factors as greater accessibility because of the melting Arctic Sea ice.
While Norway is currently one of the wealthiest countries in the world as a result of its oil and gas reserves, it is also considering the transition to deep-sea mining for copper, zinc, and other metals that are in high demand in green technologies and green energy applications.
Rystad Energy has estimated that deep-sea mining could generate up to $20bn in annual revenue for Norway towards 2050 – compared to around $61bn from oil and gas in 2019 – and create around 20,000 jobs.
Meanwhile, researchers from the Norwegian University of Science and Technology (NTNU) have estimated that there could be up to 21.7 million tonnes of copper – more than the world's copper output in 2019 – and 22.7 million tonnes of zinc on the Norwegian continental shelf. Expeditions have also found high concentrations of lithium and the rare earth metal scandium, which is employed in electronics, and alloys in manganese crusts which grow on bedrock.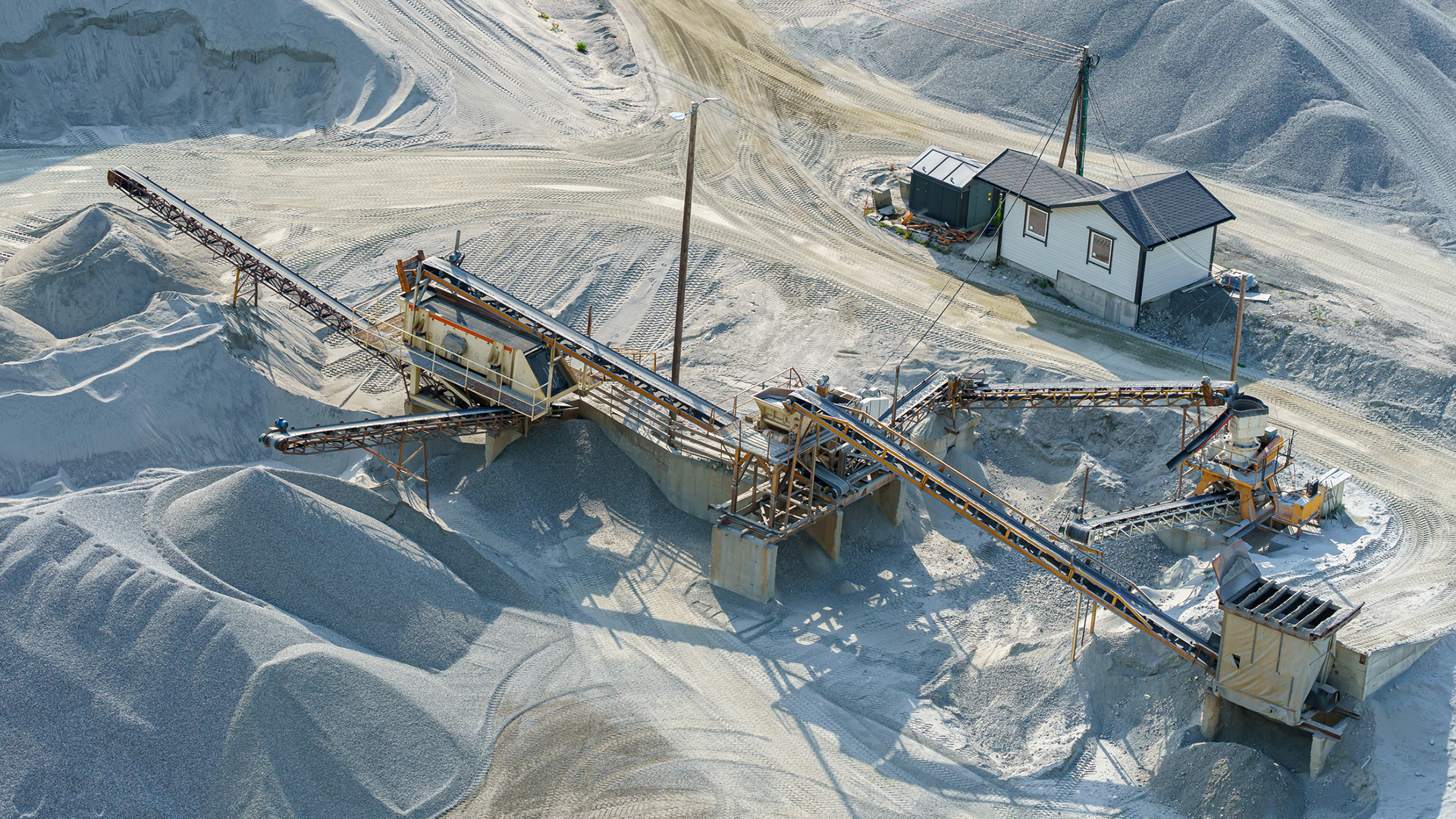 Economic benefit
According to the Geological Survey of Norway (NGU), all Norwegian municipalities have one or more withdrawals. In total, the Norwegian mineral industry has an annual turnover of close to 100 million tonnes of mineral raw materials (approximately NOK13bn per year) and 50-60% of the turnover is export. As well as this, the minerals were sold for NOK11,960m in 2020. This is a price-adjusted increase of 2.2% compared with 2019.
Evidently, the minerals industry has vast economic benefit for Norway. As recorded by the Directorate of Mineral Management, the mineral industry employed 4,646 people in 2020, which is an increase of 1.9% compared with 2019.
Policy
As outlined in the Norwegian Ministry of Trade and Industry's 2013 paper, 'Strategy for the Mineral Industry' the aim of the government's industrial policy is to reach the maximum wealth creation in the Norwegian economy and to attain full employment.
The industrial policy is to contribute to the success and growth potential of companies. The government will contribute with the most stable and predictable framework conditions possible, and companies should make use of the potential for profitable operation.
Reputation, social responsibility, the environment, and relations to local communities are progressively more crucial. Local communities expect positive ripple effects from the mineral industry's activities, and that companies will operate in a sustainable manner.
The Norwegian Government's goals for the mineral industry are:
•   To achieve a profitable mineral industry with strong value-creation and good growth;
•   For the Norwegian mineral industry to rank amongst the world's most environmentally
friendly sectors and to actively seek future-oriented solutions;
•   For predictable and efficient administration and procedures to be the rule for all national, regional, and municipal authorities in their handling of regulations relevant to the industry; and
•   For growth in the industry to be strengthened by means of a continued commitment to mapping of mineral deposits, access to information about mineral resources in Norway, better resource planning, a continued development of the mineral agencies, and access to knowledge and a competent workforce.
Geological Survey of Norway
NGU is Norway's national geological survey. The organisation maps Norway's geology and produces and distributes data to meet society's requirements for basic geological knowledge. NGU is an agency under the Ministry of Trade, Industry and Fisheries. Its purpose and actions are intended to foster added value and sustainable economic growth. Research is an essential element of NGU's services and activity, and a precondition for undertaking geological mapping, that complies to international standards, on Norway's behalf.
In 2020, NGU held an annual budget of NOK266m, which comprised an NOK196m state grant from the Ministry of Trade, Industry and Fisheries. The rest was obtained externally through cost-sharing partnerships and contractual agreements.
NGU's projects
The projects currently being carried out by the Geological Survey of Norway include:
MINN
Mineral Resources in North Norway (MINN) is a programme for geophysical mapping in Northern Norway and part of the Norwegian governmental strategy for developing the country's mineral industry.
Geophysical mapping, using planes and helicopters, is a crucial pursuit for NGU in the MINN programme. Geologists will then follow-up several points of interest, while at the same time, several thousands of moraine samples are collected for geochemical analysis.
MAREANO
This project maps the bathymetry, seafloor conditions, biodiversity, geodiversity and sedimentary contamination along the Norwegian coast and sea areas.
The programme seeks to answer questions surrounding such issues as the seascape of the Norwegian continental shelf; what the seabed consists of; how biodiversity is distributed on the seabed; how habitats and biotopes are distributed on the seabed; what the relationship is between the physical environment, biodiversity and biological resources; and the concentration of contaminants stored in the seafloor sediments.
Significance to Europe
Attaining a secure supply of raw materials for EU industry is a long-standing issue. The EU has pursued ways to address it, from the creation of the Raw Materials Supply Group in the 1970s to the introduction of the Raw Materials Initiative in 2008.
This initiative laid out a plan for lowering dependencies for non-energy raw materials for industrial value chains by expanding sources of primary raw materials from outside countries, strengthening domestic sourcing, and reinforcing the supply of secondary raw materials through resource proficiency and circularity.
The European Green Deal and the new EU Industrial Strategy recognise that access to resources is a tactical security question for ensuring that green and digital transformations are achieved. Recently, the COVID-19 pandemic has motivated many parts of the world to seriously re-evaluate how they organise their supply chains, particularly where public safety or strategic sectors are concerned.
The Commission's EU Recovery Plan lays importance on building a greener, more digital, and more resilient Europe. The growth of diversified, durable supply chains of sustainable raw materials is a significant element of that strategy.
The European Raw Materials Alliance (ERMA) was declared on 3 September 2020, as part of an Action Plan on Critical Raw Materials, and the publication of the 2020 List of Critical Raw Materials.
The Action Plan assesses the present and upcoming challenges and has recommended actions to lessen Europe's raw materials' dependency on third countries, diversifying supply from both primary and secondary sources and enhancing resource proficiency and circularity while endorsing responsible sourcing worldwide.
The Action Plan on Critical Raw Materials is aimed to:
•   Develop resilient value chains for EU industrial ecosystems;
•   Reduce dependency on primary critical raw materials through circular use of resources,
sustainable products, and innovation;
•   Strengthen domestic sourcing of raw materials in the EU; and
•   Diversify sourcing from third countries and remove distortions to international trade, fully respecting the EU's international obligations.
On 24 November 2021, Members of the European Parliament voted for the implementation of the Critical Raw Materials report put forward by MEP Hildegard Bentele. Under the new proposal, the EU strategy will boost strategic autonomy and resilience in the supply of Critical Raw Materials (CRMs).
Hildegard Bentele commented: "We have now a consistent and ambitious package that tackles the urgency of stable and sustainable critical raw materials supply chains, while at the same time ensuring Europe's competitiveness and jobs. All forecasts predict a higher demand for critical raw materials due to the twin transition. We, therefore, pledge to enhance our efforts to make full use of the circular economy, but since recycling effects will kick in only in a mid- to long-term perspective, we also ask to increase sustainable sourcing."
Innovation News Network
Georgina Ryan
Digital Editor
https://www.linkedin.com/company/innovation-news-network/
https://www.facebook.com/InnoNewsNetwork
https://twitter.com/InnoNewsNetwork
References
1 https://ec.europa.eu/trade/policy/countries-and-regions/countriesnorway/index_en.htm
Please note, this article will also appear in the ninth edition of our quarterly publication.