With funding for grid storage immediately available in the US, testing and certification for battery energy storage systems are critical to timely market entry. Donald Karner, President at Electric Applications Incorporated, explains more.
Concerns with climate change have governments worldwide examining ways to reduce the CO2 generated in their countries. Various methods are being considered and implemented, ranging from reforestation to eliminating fossil fuels. Regardless of your views on climate change, it is indisputable that changes are being implemented in an attempt to reduce CO2 generation. A common means of CO2 reduction is the electrification of everything from transportation to home heating using electricity generated from renewable sources such as wind and solar. However, the intermittency of these generation sources requires a means of energy storage to make their energy dispatchable to serve residential, commercial, and industrial loads.
On November 15, 2021, United States President Biden signed the $1.2tr Infrastructure Investment and Jobs Act into law. The Act provides new federal spending for improving roads and bridges, ports, airports, drinking water, broadband access, the electrical transmission grid and a national buildout of electric vehicle charging stations. The law also establishes programmes to encourage energy efficiency, the domestic sourcing and manufacturing of battery energy storage, solar panels, windmills, and other clean energy technologies. Specifically, the law establishes a new Office of Clean Energy Deployment to administer funding allocated through the law. Funding allocated includes:
$71m over five years for energy storage demonstration projects;
•          $30m over five years for energy storage pilot grant programmes;
•          $1.89bn for advanced reactor demonstration projects;
•          $814m for rare earth mineral security, critical mineral innovation, and critical mineral supply chains;
$3.474bn for carbon capture large-scale pilot projects and carbon capture demonstration projects;
• $115m for a direct air capture technologies prize competition;
•          $246m for hydropower, marine energy, national marine energy centres, and hydroelectric incentives;
•          $84m over five years for enhanced geothermal systems projects;
•          $100m over five years for wind energy projects;
•          $80m over five years for solar energy projects; and
•          $150m for industrial emissions reduction demonstration projects.
Embedded within these funding allocations is significant funding for the development and demonstration of battery energy storage systems (BESS) to support grid resilience, demand reduction for electric vehicle fast charging and renewable generation firming. This level of funding will present significant opportunities for BESS deployment both behind and in front of the meter. With these opportunities comes a need to comply with emerging codes and standards for the safety of BESS in stationary applications, establishing the need for testing and certification to safety standards.
Electric Applications Incorporated (EAI) has extensive expertise and experience in such battery testing and certification. With over 100 years of battery research, design, and testing experience embodied in its senior staff, EAI provides comprehensive technical product and application development services. EAI clients include battery manufacturers, battery product integrators, battery users, and the battery industry through its participation and technical support of various industry organisations and its work with United States National Laboratories. A state-of-the-art battery testing laboratory supports EAI's technical work at its headquarters near downtown Phoenix, Arizona. The EAI laboratory is accredited1 by the American Association for Laboratory Accreditation (A2LA) to ISO/IEC 17025, the premier quality programme for test laboratories. EAI supports a full range of battery testing and application simulation across multiple battery chemistries, including lead acid, lead carbon, nickel metal hydride, nickel cadmium, nickel zinc, and various lithium chemistries. The lab is well equipped with a wide range of equipment and facilities. Its highly knowledgeable and experienced staff performs testing in three broad areas: performance, safety certification, and abuse testing.
Performance testing

Performance testing primarily utilises a wide variety of automated battery cyclers and environmental chambers capable of testing individual cells, battery modules and full battery packs. EAI testing capabilities include standardised tests, such as those listed in Table 1, and customised performance evaluations using simulations developed by the company to represent battery operation in specific applications. EAI's engineers and scientists have developed simulations for applications including automotive, industrial motive power and energy storage systems. Simulation testing allows tuning of charge and discharge parameters, optimising battery performance and maximising cycle life.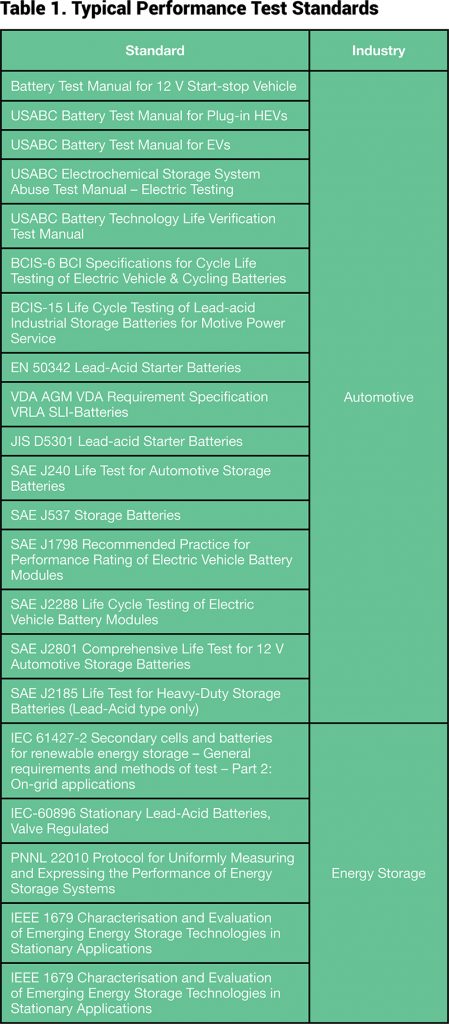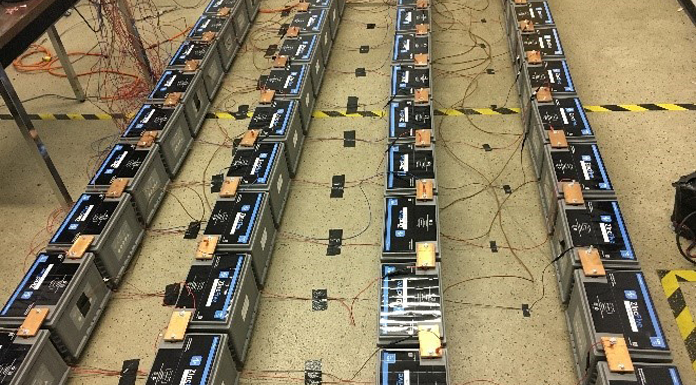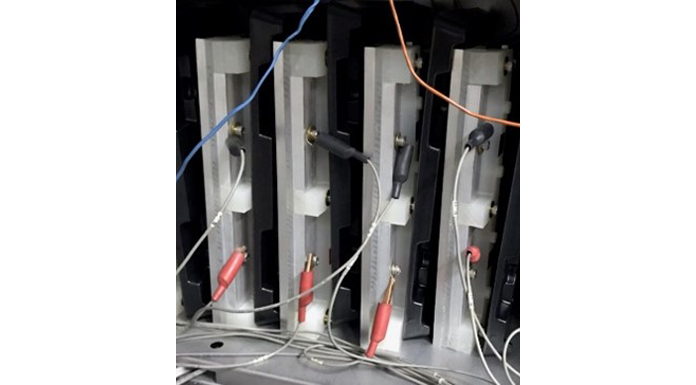 Safety certification testing
Safety certification testing is utilised within the battery industry to ensure that a specific battery product is safe for use within its specific application. Tests are intended to stress battery product electrical and mechanical safety-based designs using procedures that are applicable to the end product's intended application. Electrical design components to be tested include the battery management system, fuses, contactors, and electrical delivery components (wiring and connectors). Mechanical design components include battery containers/enclosures, vent valves, mechanical strength, and thermal management systems. All of the electrical testing and the majority of the mechanical testing can be performed at EAI.
Safety certification testing is most often performed by EAI to a standardised test procedure (see Table 2) and witnessed by a Nationally Recognised Test Laboratory, such as Underwriters Laboratory (UL), Canadian Standards Association (CSA), or Intertek. EAI works in conjunction with and directly for NRTLs to bring the market testing for safety certification to several applications.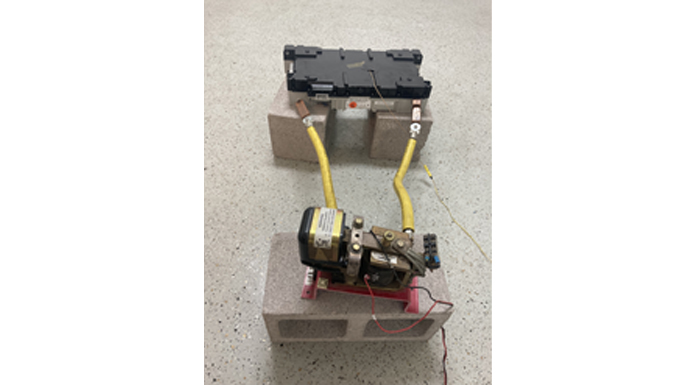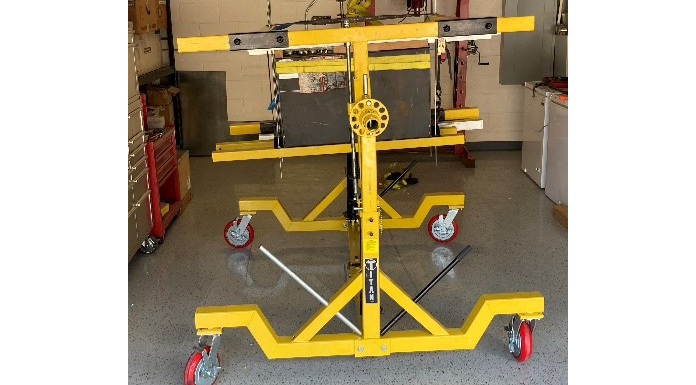 Abuse testing
EAI has developed specific test procedures and facilities to handle abusive/intentionally destructive battery testing required by safety test standards. This testing is unique in its intent to put a battery into an extreme state by applying either an environmental, charge, discharge or mechanical condition that will cause thermal runaway and possibly propagation. EAI has constructed specialised facilities to accommodate abuse testing, containing hazards from fire, hot particles, toxic gases, and other possible adverse effects. The procedures developed by EAI provide test personnel with objective means to analyse the testing risks and hazards, then utilise the most appropriate equipment and facilities to safely perform abuse testing.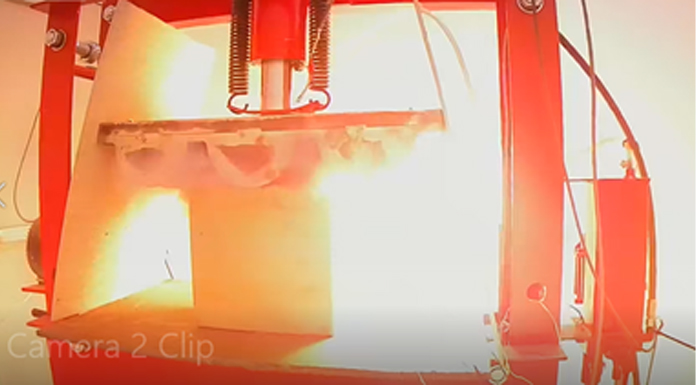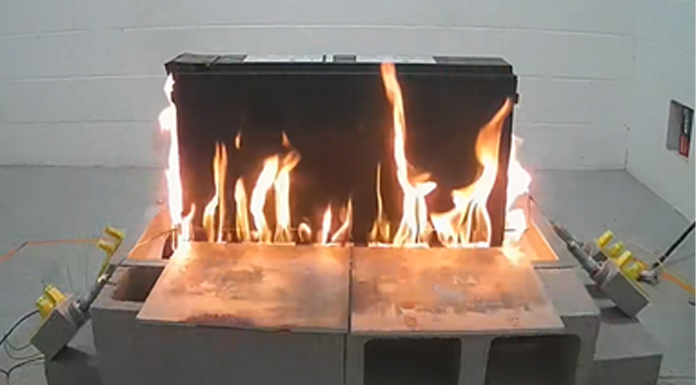 Focusing specifically on standards governing BESS implementation, NFPA 855 is viewed as the governing document and contains comprehensive requirements for system design and installation. It also references requirements in other standards. NFPA 855 was adopted in 2020 and is undergoing further development in anticipation of issuing a revision in 2023. A controversial standard, multiple revisions have been proposed as it matures along with the grid energy storage industry.
The current requirements of NFPA 855 are made mandatory by local jurisdictions where BESS are to be installed. Typically referenced in building codes taking several years to update, the applicability of NFPA 855 is uneven across jurisdictions in the United States. However, it is clear this standard will ultimately be adopted by nearly every jurisdiction in the United States. As a result, the summary requirements shown in Table 3, as defined in the current (2020) edition of the standard, will ultimately be applicable to all BESS in the United States and must be considered in the design, construction and operation of all BESS.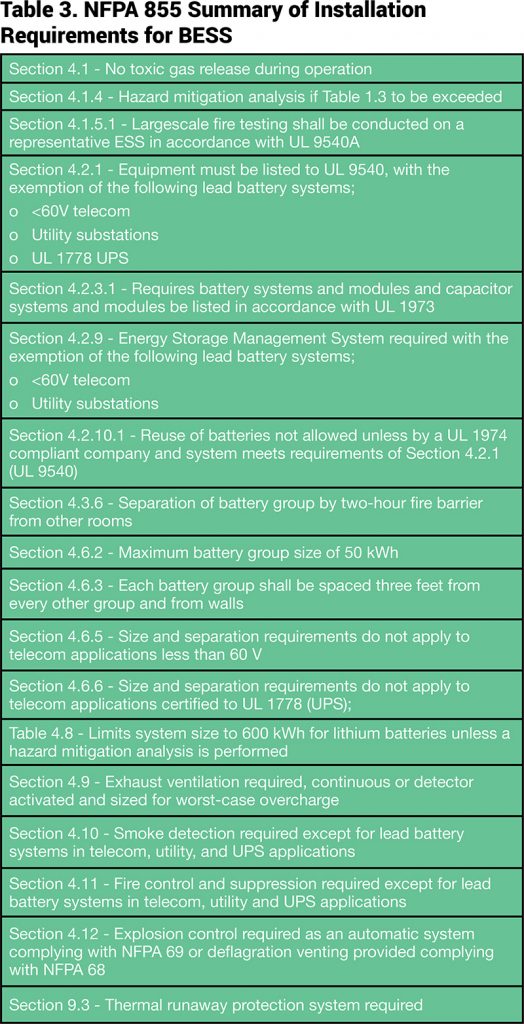 While the requirements of NFPA 855 are numerous, perhaps the most significant requirements are implemented through its reference to standards UL 1973 and UL 9540. Both these standards contain significant testing requirements for battery cells, modules, racks and in some cases, the entire BESS.
UL 1973 is a basic battery standard that applies directly to the battery and is required for batteries used in any BESS that will be certified to UL 9540. It provides a comprehensive base of tests for battery cells, including the test subjects shown in Table 4.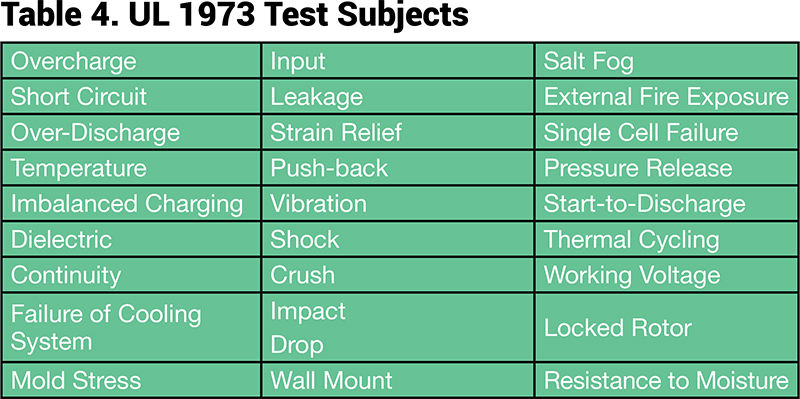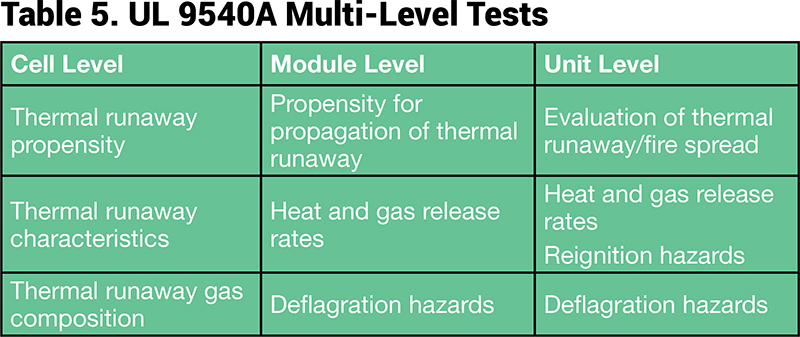 UL 9540 establishes specific requirements for the installation of BESS. These include limitations on the maximum size (energy content) of the BESS, maximum size of individual battery modules and minimum separation distance between battery modules. Designs not conforming to the requirements of UL 9540 must be tested to the requirements contained in UL 9540A. This additional standard requires multi-level testing as summarised in Table 5.
With the breadth and depth of requirements contained in these BESS standards, planning for compliance becomes an important part of design execution. Development of a compliance plan that defines certification requirements specific to the application and the design in question can minimise the chance of testing failures that require expensive and time-consuming redesign and retesting. EAI has in-depth knowledge of compliance requirements for BESS in all applications. In conjunction with its subsidiary EAI Grid Storage, EAI has experience in actual design construction and operation of BESS that is critical to providing compliance guidance that ensures certification, while minimising cost and reducing time to market.
Providing a one-stop service for certification planning, safety testing, coordination with a nationally recognised testing laboratory to provide equipment labelling, development of BESS operating protocols and testing to validate performance and define warranty limitations, EAI works with battery chemistries including lead, lithium, zinc and sodium. More information can be found on the EAI website. We look forward to assisting with the development of BESS systems in support of United States objectives and funding for CO2 reduction.
References
EAI's ISO 17025 Certificate Number is 4365.01. The full accreditation can be found on A2LA's website.
Please note, this article will also appear in the ninth edition of our quarterly publication.