Over 4,700 fully synthetic chemicals persist through wastewater treatments, which could impact the long-term feasibility of the beneficial reuse of wastewater and our long-term health.
PFAS (per-and polyfluoroalkyl substances), are a group of fully synthetic compounds that are widely used in industrial and manufacturing processes, and found in many consumer products.
PFAS, more commonly known as 'forever chemicals', persist through wastewater treatment at levels that could have harsh impacts on our health and ecological systems. These chemicals are used to make fluoropolymer coatings and products that can resist heat, oil, stains, grease, and water. Moreover, they are found in a range of products, including clothing, furniture, food packaging, and non-stick cooking surfaces.
The Innovation Platform takes a look at the challenges PFAS bring when attempting to safely reuse wastewater.
Potential benefits of reusing treated wastewater
Beneficial reuse of wastewater treatments has become common practice, where it is used for irrigation and other non-potable purposes. These practices provide opportunities for the soil to act as an additional filter for PFAS – which reduces the immediate impact of direct discharge of PFAS to surface water, as would typically happen following traditional wastewater treatment.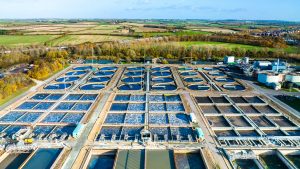 In spite of this, the chemical structures of PFAS are difficult to degrade, which means that the risks and potential benefits of using treated wastewater for irrigation practices – especially in the long-term – are not well understood.
Research to understand the benefits of these processes is crucial because forever chemicals are taken up by crops and enter the food chain when they are consumed, which significantly lowers the benefits of reusing treated wastewater.
How do forever chemicals enter our water supply?
 These potentially harmful chemicals are released into the environment at every stage of a product's lifecycle. They can be lost during chemical manufacture, as the chemicals are applied to the final product, or transferred from food packaging. Even after disposal, forever chemicals can leak from landfills and contaminate our resources, including wastewater.1 Because they are unable to be removed by standard water treatment works, they flow out with treated water, eventually spreading to fields.
Additionally, PFAS that are found in contaminated wastewater eventually spread into our oceans. Through this, they are consumed by marine animals and move up the food chain and PFAS contamination increases.
What are the health risks associated with PFAS contamination?
Forever chemicals can build up in people, animals, and the environment over time. Most known exposures are relatively low; however, some can be extremely high when our planet is exposed to a concentrated source over an extended period of time.
The United States Environmental Protection Agency (EPA) recently released updated health conditions for the two most common PFAS – PFOA (Perfluorooctanoic acid) and PFOS (Perfluorooctanesulfonic acid). The EPA is currently still researching how low levels of exposure to these chemicals can affect our health, but these guidelines state that exposure to high levels of these chemicals may lead to "adverse health outcomes."2
 A number of studies have examined possible relationships between levels of PFAS in blood and harmful effects in people. Not all of these studies involved the same groups of people, the same type of exposure, or the same PFAS, which means different studies reported a variety of health outcomes.
Current scientific studies have determined that exposure to certain levels of forever chemicals could cause:
Reproductive effects, such as decreased fertility or increased high blood pressure in pregnant women;
Developmental effects or delays in children, including low bright weight, accelerated puberty, bone variations, or behavioural changes;
Increased risk of some cancers, such as prostate, kidney, and testicular cancers;
Reduced ability of the body's immune system to fight infections, including reduced vaccine response;
Interference with the body's natural hormones; and
Increased cholesterol levels and/or risk of obesity.
In order to further confirm these health risks, scientists have conducted studies on lab animals. However, humans and animals react differently to the exposure of forever chemicals, so additional research could change the understanding of PFAS' effect on human health.3
 New water regulations to protect public health and the environment
Previously, attention had been focused on the presence of PFAS in drinking water; however, attention is now turning to biosolids recovered from wastewater. Heavy industrial discharges of PFAS have impacted biosolids, so environmental agencies are beginning to evaluate regulations for treated wastewater.
In recent years, the Water Environment Federation have closely monitored the concerns of forever chemicals in wastewater. The company highlighted the benefits of reusing treated wastewater, which include lower costs for consumers, protection of the environment, and the conservation of natural resources.4  They have argued that in order to reap these benefits, regulators must focus on stopping these chemicals as their source – through appropriate controls on industry and other users – before they enter the sewer system or environment.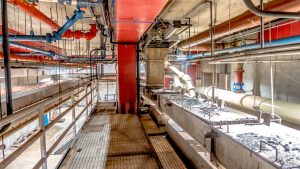 Several countries have spoken out on the need to regulate the presence of forever chemicals. The US, for example, has devised and implemented a programme to better protect public health and the environment through the regulation of wastewater pollution. In 2021, the EPA announced plans to undertake three new rulemakings that will reduce contaminants – including PFAS – from key industries.
Outlining its plans, the EPA deemed it "essential" to utilise scientific and technological breakthroughs in wastewater treatment to protect other water supplies, including drinking water, recreational water, and aquatic ecosystems.5 This breakthrough is the first programme that commits to reducing PFAS in wastewater.
References
Please note, this article will also appear in the twelfth edition of our quarterly publication.