Pierre Fitzgibbon, Quebec's Minister of Economy and Innovation and Minister Responsible for Regional Economic Development, discusses Quebec's role in the north American battery supply chain.
To reach global clean energy targets, the demand for lithium-ion batteries is expected to rapidly increase. Current supply chains are dominated by China, but due to restrictive delays caused by supply chain disruptions, Canada is moving quickly to develop a new battery value chain for north America. The Government of Canada is working to make this happen, with Canada's Budget 2022 including up to C$3.8bn over eight years to implement a Canadian Critical Minerals Strategy.
Quebec, in particular, has great potential to become a key player in the north American battery value chain. The province was ranked sixth for Investment Attractiveness for the second year running in the Fraser Institute's Annual Survey of Mining Companies. Many companies in the automotive sphere are now capitalising on Quebec's numerous advantages.
It was recently announced that General Motors Co and South Korea's POSCO Chemical will build a C$400m facility to produce battery materials in Becancour, Quebec. The plant will produce cathode active material (CAM), with the cathode being the most expensive chemical component of an electric vehicle (EV) battery.
This comes after Lion Electric's announcement in 2021 that it will build a battery manufacturing plant in the province. The C$185m factory will build lithium-ion battery packs capable of electrifying 14,000 medium- and heavy-duty vehicles annually.
To explore the province's potential in greater depth, Deputy Editor of The Innovation Platform, Emily Potts, spoke to Pierre Fitzgibbon, Quebec's Minister of Economy and Innovation and Minister Responsible for Regional Economic Development, about Quebec's future role in the north American battery value chain and what the government is doing to support this.
How is Quebec positioned to be a strategic player in the north American battery and EV value chain? What makes Quebec attractive to potential investors in the EV and battery metals sphere?
Quebec is well-positioned to play a vital role in the battery metals supply chain due to its various advantages. First, the province has an abundance of renewable energy sources with almost 99% of its energy being renewable and low cost. This is almost entirely hydroelectric energy, with hydroelectric power being responsible for the generation of 97% of Quebec's energy. Wind energy also holds great significance to the region. This makes Quebec very attractive to potential investors.
The province also has all the important minerals that are crucial for the transition to green energy. These include lithium, nickel, cobalt, graphite, titanium, and phosphate. Quebec and Canada are amongst the largest global producers of nickel and cobalt and the province is home to one of the most significant lithium deposits in the world, located in Nemaska. The strategic and critical minerals are predominantly found in the regions of Nord-du-Quebec, Côte-Nord, Abitibi-Témiscamingue, Outaouais, Lanaudière, Saguenay–Lac-Saint-Jean, and Laurentides.
Quebec is strategically located to support current north American EV production, which mainly occurs in Ontario and Detroit. About 80% of the demand for batteries is found within a radius of approximately 1,500km from production sites in Quebec. We have over 20 years of experience in EV battery metals and have a couple of researchers that are renowned worldwide. Hydro-Quebec, the province's utility company, has also developed expertise in the battery sector.
Lastly, the Government of Quebec, which I represent, is very committed to providing the proper incentive to build a battery cluster. This cluster is crucial and will complement both the recycling cluster that we are also working on and the production of a commercial vehicle cluster.
How should the government capitalise on the abundance of Quebec and Canada's raw materials that are essential to EV battery production?
We are aiming to become a leader in the production, transformation, and recycling of critical and strategic minerals. To become a major player in the battery metals supply chain, it is crucial to start producing high-grade battery materials such as cathodes and anodes, which are more than 50% of the cost component of a battery cell. Currently, the government is focusing on this second transformation of a critical mineral, as it creates added value to society. For example, the government is a shareholder in Nemaska Lithium and Nouveau Monde Graphite, where anodes and cathodes are being built in Becancour.
Once a region is an expert in anode and cathode manufacturing, it is easier to get involved in the entire value chain. This is very important for us because we hope to attract cell manufacturers in the next couple of years. Having current production of cathodes and anodes will give us an extra advantage as they are the important battery material components.
The Government of Quebec has secured cathode, anode, and foil production and is working on obtaining nickel and cobalt sulphate – two other important materials for the transition to EVs. There is a local demand for EV batteries, with Lion Electric, for instance, currently producing electric school buses and electric trucks in the region.
We are also facilitating the conversion of graphite into circular graphite used in anodes for lithium-ion batteries. The government understands the importance of establishing facilities that produce lithium hydroxide and lithium carbonate.
What is the Ministry of Economy and Innovation and Invest Quebec doing to support companies in the EV sector?
We want companies to look at Quebec strategically and solely offering financial incentives does not attract investment. As previously mentioned, in Quebec there is great critical mineral potential, low-cost renewable energy sources, and 18 universities. These benefits alone are enough to attract companies and potential investors.
To further boost this attractiveness, the government provides incentives in the form of low electricity costs, for example. Additionally, we have a tax for structural projects and incentives for high-paying jobs. There are a variety of initiatives that we have available and, so far, they have served their purpose with attracting companies such as BASF and POSCO. We are providing a financial complement to our natural advantages.
What are your current and future goals in terms of developing Quebec's role in the battery metals supply chain?
With the US being heavily focused on car production, we must look at the battery supply chain which has been largely dominated by Japan, China, and South Korea. Because of this, we are looking at positioning Quebec as an important feed of both battery materials and batteries to the north American market.
Quebec can be easily integrated into north America's battery supply chain. For example, Quebec has a long history of supplying the State of New York and New York City with hydroelectricity, helping New York to decarbonise. Given our source of renewable energy, the role of Quebec is extremely powerful. The province should be positioned as a key centre of excellence in the global energy transition that will take place over the next ten years.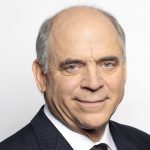 Pierre Fitzgibbon
Minister of Economy and Innovation and Minister Responsible for Regional Economic Development
Government of Quebec
http://www.assnat.qc.ca/en/index.html
https://www.linkedin.com/in/pierre-fitzgibbon-9241599/
https://twitter.com/minfitzgibbon
Please note, this article will also appear in the eleventh edition of our quarterly publication.