Mining and minerals exploration specialist American Lithium Minerals shares the latest updates from its Kingman and Hicks Dome rare earth projects.
Rare earth elements (REEs) are a set of 17 metallic elements, including 15 lanthanides on the periodic table plus scandium and yttrium. A necessary component in a wide range of applications, REEs are particularly crucial for high-tech applications such as mobile devices, electric vehicles (EVs), and green technologies. With the increasing demand for low-carbon applications, the need for these elements is only growing and, thus, they are an essential component of the energy transition.
American Lithium Minerals, Inc. (OTC: 'AMLM') is a Nevada-based mineral exploration company. We have five lithium exploration properties, one graphite property and two rare earth element (REE) projects on over 6,000 acres (2,450 hectares) of mining claims and over 800 acres of private mineral rights.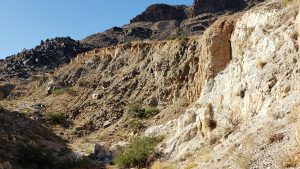 Due to recent well-publicised supply chain issues, it is important to add more production of rare earth elements in the USA. Our Kingman Rare Earth project is in the vicinity of Kingman, Arizona, only about 100 miles (160 km) from our Las Vegas headquarters. The second REE property, Hicks Dome, is in southeast Illinois, around a 90-minute drive from our Midwest base of operations in Cairo, Illinois.
What are rare earths?
Rare earths have been called the 'vitamins' of high-tech industry, and have the following cutting-edge applications:
Cerium: Catalytic converters, phosphors for colour cathode ray tubes and x-ray intensifying screens;
Gadolinium: Magnets for computer equipment, colour phosphors;
Lanthanum: Catalytic converters;
Neodymium: Permanent magnets for automotive engines;
Praseodymium: Magnets for telecommunications equipment; and
Yttrium: Catalytic converters, tri-phosphor fluorescent lamps.
Other applications for rare earth elements are lasers, superconductors, magnetorestrictive alloys, and magnetic refrigeration.
Most rare earths are presently produced or refined in the Peoples Republic of China. Our dependence on this source for essential high-tech minerals has been viewed in the US with growing alarm.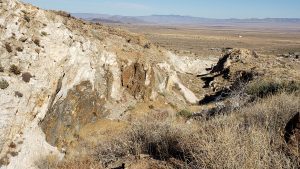 Kingman Rare Earth Property
The Kingman Rare Earth Project is comprised of two individual properties known as the 'Kingman Feldspar Mine' and the 'Mineral X' property.
Kingman Feldspar Mine
The Kingman Feldspar Mine is located about five miles (8km) north of Kingman, Arizona, on the eastern flank of Bull Mountain. Historically, a large 1.7-billion-year-old pegmatite was mined from the 1920s to the 1980s to produce feldspar and quartz from two separate quarries located on the 35-acre site. The American Lithium Minerals land position is comprised of two lode mining claims on ground administered by the United States Bureau of Land Management (BLM).
Since the 1950s, the pegmatite has been known to contain the REE mineral allanite. It is greenish black, with a brilliant pitchy luster. The allanite has been found in place on the western wall of the southern quarry, and in pieces of slide rock in both quarries as well as the mine dumps.
The allanite has been found to be comprised of both allanite-(Ce) and allanite-(Nd). A partial analysis of the allanite, made by means of X-ray fluorescence in 1955, reported the following percentage of rare earths: 1.3% yttrium (Y), 4.4% lanthanum (La), 8.1% cerium (Ce), 1.0% promethium (Pr), 4.2% neodymium (Nd), 0.95% samarium (Sm), 0.7% gadolinium (Gd) and 0.13% dysprosium (Dy). Assays of five samples in 2010 also confirmed the occurrence of rare earths.
The work plan at this property will include geological mapping to determine where the exposed allanite is in the existing quarries. Also, in the largely unmined area of approximately 1,200 feet separating the quarries. Metallurgical work will also be required to determine whether the rare earth minerals of interest may be recovered economically from allanite.
Mineral 'X' Pegmatite
This property was named Mineral 'X' because the identity of the rare earth mineral found there was initially a mystery. It was identified as thalenite in 1965, which contains the REE dysprosium (Dy), erbium (Er), and ytterbium (Yb). The rare earths are found in a pegmatite located two miles east of Interstate Highway I-40, about five miles south of Kingman near the Western Wind power site.
Detailed study of the exposed pegmatite is planned, as well as prospecting for similar pegmatites on the surrounding mining claim.
Our Kingman Rare Earth Project is part of AMLM's joint venture with Altair International (OTC ticker: ATAO).
Hicks Dome Rare Earth
Rare earth deposits are sometimes associated with fluorspar, an industrial mineral containing the element fluorine. Historically, the primary source for US fluorspar production was the Illinois Kentucky Fluorspar District (IKFD), which is located on both sides of the Ohio River in Southern Illinois and Western Kentucky.
Hicks Dome is a structural dome. Middle Devonian-age (380 to 400 million year old) rocks are exposed at the apex (top) of the dome. These rocks are surrounded in a bullseye pattern by younger rocks of Mississippian and Pennsylvanian age.
Seismic data indicates the dome may be deep-seated (2km). Based on the number of alkalic plugs and dikes, an alkalic (ultramafic) intrusive may underlie the dome. Exploration by another company has found that REE mineralisation in the Hicks Dome vicinity is often associated with mafic igneous rocks.
Rare earths were discovered at Hicks Dome in 1952 during the drilling of the Hamp hole by St. Joseph Lead Company (which was looking for oil). Subsequent exploration has encountered monazite, a cerium phosphate, and florencite – a cerium-aluminum phosphate.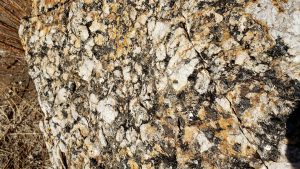 In 1978, the United States Geological Survey (USGS) identified a potential resource at Hicks Dome of 14,700,000 tons at 0.42% rare earth oxides.
Since the 1960s, it has been suggested that a genetic relationship exists between the Hicks Dome cryptovolcanic structure and the rest of the IKFD fluorspar district. Subsequent geologic work has found REE in association with fluorspar at numerous historic fluorspar mines in the area, not just at Hicks Dome.
AMLM Hicks Dome REE Project
Beginning in mid-2022, related entities of AMLM began acquiring private mineral rights around Hicks Dome and elsewhere in the IKFD fluorspar district.
As of October 2022, AMLM has assembled a property position totalling 1358 gross acres (816 net acres – 330 hectares). AMLM plans to continue its property assembly in Southeast Illinois through the remainder of 2022, with initial sampling to begin in spring 2023. The breakdown of AMLM's present private mineral rights:
Hicks Dome
220 gross acres (108 net acres – 44 hectares) of private mineral rights are in the hills that ring Hicks Dome, within 0.5-1 mile (0.8 – 1.6km) north, northeast and NW of the apex of Hicks Dome.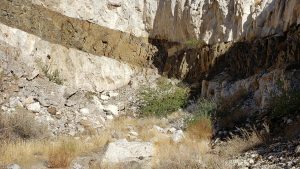 Hamp Mine
119 gross acres (104 net acres – 40 hectares) immediately north of the Hamp Mine, which is two miles (3.2km) north of Hicks Dome.
Gintert Mine
AMLM has purchased 229 gross acres (149 net acres – 60 hectares) of private mineral rights at the Gintert Mine, which is 1 mile (1.6 km) east of the Hamp Mine and 2½ (4km) miles northeast of Hicks Dome.
Rosiclare
By far the largest amount of fluorspar produced by the IKFD came from Rosiclare – located on the north bank of the Ohio River. AMLM has aquired 225 gross acres of private mineral rights here (211 net acres – 85 hectares), formerly owned by the Rosiclare Lead and Fluorspar Mining Company.
Elizabethtown
Elizabethtown is the Hardin County seat, located between the towns of Rosiclare and Cave-in-Rock.  AMLM has acquired 42 acres (17 hectares) of private mineral rights along the highway entering Elizabethtown.
Cave-in-Rock
After Rosiclare, Cave-in-Rock was the second largest fluorspar-producing area in the IKFD. AMLM has acquired 80 gross acres (40 net acres – 16 hectares) of private mineral rights adjoining the highway south of the Hastie Quarry at Spar Mountain.
Hill Mine
Also in the Cave-in-Rock vicinity, AMLM has a 3/8 interest in the Hill Mine (433 gross acres / 152 net acres – 62 hectares).
Management
AMLM's President and CEO is Barbara McIntyre Bauman. McIntyre Bauman is an experienced mining executive, with over 20 years in the mining and mineral exploration business, as well as over ten years in telecommunications and data processing. She has been Manager of the McIntyre Bauman Group since 1998, as well as Manager of Searchlight Exploration.
McIntyre Bauman has also served as President of Bonanza Goldfields Corp. from 2017 through to 2021.
Capital structure
As of October 2022, AMLM has 75 million authorised shares of common stock, with 68,717,592 shares issued and outstanding. Present management joined the company in 2019 and has resisted the temptation to issue more common stock to finance growth or acquisitions. Management has also shunned toxic convertible debt. Funds for property acquisition have been advanced by management. Exploration expense has been funded largely by our joint venture partners. This has resulted in a conservative capital structure intended to survive in the cyclical mineral exploration industry.
Please note, this article will also appear in the twelfth edition of our quarterly publication.

Go to this partner's profile page to learn more about them