Ilka von Dalwigk, Policy Manager at EIT InnoEnergy, emphasises the importance of developing a domestic battery raw materials supply chain in Europe.
Europe can proudly and accurately call itself a climate leader in a number of spheres. The 'Fit for 55' package is the latest boost to Europe's green ambitions, confirmed within the transport sector by a positive vote of the EU Council in June. The Council voted to increase CO2 reduction targets for new cars and new vans (55% instead of 50% for cars and 50% for vans by 2030), and also stood firm on the ICE ban in 2035. Consequently, recent forecasts point to an 80% market share for electric vehicles (EVs) in Europe by 2030.
The battery industry is responding to these projections. In just a few years, the European Battery Alliance (EBA), managed by EIT InnoEnergy, has turned Europe into a hotspot for investments along the entire battery value chain, closing the gap between our global peers. Europe is now on track to become the second-largest battery cell producer in the world, behind China.
This is staggering progress. Northvolt, Europe's 'first homegrown gigafactory' and EIT InnoEnergy investee, only began construction in 2019 and recently completed its first delivery to a major car manufacturer. Our estimates suggest it will be joined by a further 40 additional gigafactories by 2035.
However, we must ask where we get the raw materials from to make these batteries. The EU is currently almost entirely dependent on importing the necessary materials for batteries. This extreme dependency creates several risks and makes the supply chains for the battery industry highly vulnerable.
First, it makes it difficult for European battery makers to guarantee that the materials they use have been strictly responsibly sourced, both in terms of sustainability and human welfare. The EU has among the world's strictest industrial emissions and environmental requirements, and it cannot always be guaranteed that materials mined elsewhere have been produced according to the same standards. Imports from distant origin countries also add significant shipping-related emissions.
Furthermore, the recent war in Ukraine and the accompanying economic shocks have shown the fragility of global supply chains and the risks of relying purely on imports. To take just one example: Russia accounted for 7.2% of the global supply of nickel in 2021 – an important element in battery manufacturing.
Though complete self-sufficiency is unrealistic, these factors show that Europe can significantly reduce its risks, protect its opportunities, and advance its climate leadership by developing its own domestic resources and thereby strengthening its domestic battery materials supply chain.
A continent rich with raw materials
Some of the most important materials for today's battery compositions are lithium, manganese, graphite, nickel, and cobalt. Fortunately, there are sources for all of them within Europe's own borders.
The EU has several promising lithium projects under development, the most important element for current battery technologies. One of the most interesting is located in Germany, where Vulcan Energy has pioneered a new lithium extraction technique. Here, geothermal brines are used to produce lithium for the European battery industry with zero carbon emissions, matching the EU's stringent climate agenda.
There are currently about ten potentially viable lithium projects under development in Europe from Finland in the north, through Germany, Austria, and Czechia in central Europe, to Spain and Portugal in the south.
Rene Kleijn, Associate Professor at the Institute of Environmental Sciences (CML) at Leiden University, stated: "If all these plants become operational, it would probably be enough for our own supply."
A positive example of producing valuable raw materials from a secondary source is the Chvaletice Manganese Project in Czechia – part financed and supported by EIT InnoEnergy. The innovative project is reprocessing the tailings of a previously decommissioned mine to create a source of high-quality manganese – offering a dual environmental benefit of recycling a waste material and creating a supply for European battery makers. As for nickel, there are resources to be found in the Nordics, including the EU's largest nickel mine operated by Terrafame in Finland. Cobalt is often co-located with nickel, and a recent study identified 104 such deposits for cobalt exploration, including 79 in Norway, Finland, and Sweden.
Graphite is another important ingredient for battery production, being the key material for anodes. There are two promising projects that intend to mine graphite and produce battery anode material, one in Norway and another one in Sweden.
It is therefore not a lack of available resources that is holding Europe back from a domestic battery material supply chain.
Hurdles to overcome
Building a domestic supply chain is not an easy undertaking. There are significant challenges to developing the European battery mineral supply chain, particularly for greenfield sites which have not hosted mining or heavy industry before. In fact, our own estimates of supply from domestic resources have decreased due to projects being delayed from starting production, as well as stopped projects such as the Jadar mine in Serbia, that alone was set to account for almost 30% of Europe's lithium supply by 2030.
Lack of public acceptance can be a particularly challenging bottleneck for securing EU production of raw materials. Only in December 2021, thousands of Serbian protestors took to the streets of Belgrade to push back against Rio Tinto's planned Jadar lithium project and Zijin Mining's Čukaru Peki copper and gold mine, citing concern for nature. Improving the social, ethical, and environmental sustainability of the raw materials sector is thus a relevant objective to develop a battery supply chain in Europe.
However, we cannot afford extended project delays. We must therefore find a way to accelerate and smooth the permitting process without compromising on environmental standards to reduce time and risks. Ways to do so could include adopting parallel processes rather than sequential ones, and harmonising rules for public consultation and environmental impact assessment. Today, it can take anywhere between three and ten years to secure all relevant permissions, making it extremely difficult to attract investors for projects.
Another major challenge is finance, including a lack of public funding. Here, Europe needs to develop an upgraded toolbox to support and de-risk investments in raw and processed battery materials. One important step in this direction is the Critical Raw Materials (CRM) initiative that was announced formally in the REPower EU communication.
This clearly underlines that we should not compromise on either environmental standards or treatment of workers in Europe. Quite the opposite: as discussed above, these high standards are precisely part of the reason we want to onshore battery mineral extraction in the first place.
Lessons from abroad
These challenges are significant, but they are not insurmountable. We can look to other western developed nations like Australia and Canada for guidance on how to do so.
Canada, for example, has established good protocols and processes for interacting with Indigenous peoples – something that needs to be developed in the EU, but that will be relevant when projects in Europe's northern reaches touch the lives of the Sámi people, for instance. Similar approaches may well be adaptable to other stakeholder negotiations, such as when proposed lithium mines in Portugal abut protected areas where the local population maintains traditional farming methods.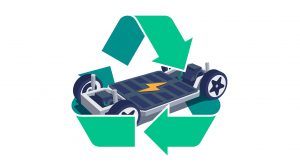 From Australia, we can learn the lessons of a country that has invested heavily in improving environmental, social, and governance (ESG) standards for its mining industry. For example, the Towards Sustainable Mining framework aims to improve ESG performance using independently verified standards.
Crucially, both countries have supported their mining industry in modernising using public funds – something the EU has historically done well, such as through the Horizon 2020 programme.
Changing chemistries
Another way to ease the pressure on the European battery raw materials supply chain is to use materials more efficiently or change the materials the batteries use. This can be done in several ways. Semi-solid or solid-state batteries, as developed by the Spanish Basquevolt initiative, will enable more energy dense batteries, while the Swedish company Altris chose a different path and is developing batteries with a chemistry based on sodium. Other projects look at substituting some of the most critical elements.
For example, citing its high toxicity and ethically problematic supply chain, the COBRA (CObalt-free Batteries for FutuRe Automotive Applications) project is using Horizon 2020 funds to research and develop a next generation of cobalt free batteries. Though there is research with the same goal happening around the world, with major players like Tesla involved, this is an opportunity-area for Europe to excel – few other places can match Europe for density of world-class universities and research institutions, boosted by initiatives like BATTERY 2030+, Batteries Europe, and BEPA.
Changing sources of battery materials
This strength in technological development is already bearing fruit in another way too – that of recycling and recovering battery materials, in line with the EU's emphasis on the circular economy.
There are multiple ways to approach battery recycling. First, the batteries themselves can be reused for other applications. For example, Enel Group has employed 90 used Nissan Leaf batteries in an energy storage facility in Melilla, Spain, finding a 'second life' use for the batteries themselves.
Then, there is the option to recover and recycle the component materials. This is a multi-stage process which is attracting major interest from around Europe, also driven by dedicated measures for recycling in the proposal for an EU Battery regulation.
For example, energy giant Fortum in Finland claims that its two stage process allows for 80% of the battery to be recycled. The battery is mechanically processed to separate out the plastics, aluminium, copper, and 'black mass.' The 'black mass' is what contains the valuable battery metals, and is the focus of the second stage: hydrometallurgical processing that recovers up to 95% of the valuable metals.
This process has already been successfully demonstrated by Northvolt who produced its first battery cell with 100% recycled nickel, manganese, and cobalt by the end of 2021 and now aims towards scaling-up recycling facilities in Sweden. VW is working on processes that will allow it to recycle battery materials multiple times, creating a closed loop together with several partners.
An easier process is pyrometallurgy, however, this loses some of the lithium so may not prove to be the long term solution to the problem.
Changing perceptions
Perhaps the biggest hurdle to come, however, is that of public perception. The Jadar lithium project will not be the last European mining project to face opposition, and the public must be won onside.
This will take concerted efforts from various industry stakeholders, but it can be done. First, we must emphasise the benefits of a strengthened European mining sector. Direct and indirect employment should be a powerful argument at a time of global economic uncertainty, especially for communities that once relied on mining only to be left behind by economies that diversified away from the practice.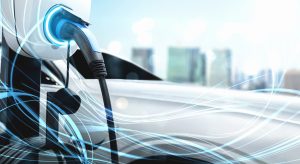 We must also emphasise that mining need not be a dirty industry. Indeed, the minerals that will underpin the energy transition need to come from somewhere, and by onshoring that supply chain to Europe, we can guarantee that environmental protections will be high, while also reducing shipping and transportation related emissions versus imports. We cannot close our eyes against environmental impacts simply because they happen somewhere else.
On a more subtle note, we need to remind the people of Europe that mining is not alien to our region. Today, it may be that mining is often outsourced to other nations, however mining has taken place in Europe since the stone age – it is part of our shared culture and history that can be celebrated, having formed the basis for our industrialisation and many technological innovations.
Making that case – uncompromising on environmental and social standards but unambiguous about mining's potential to help Europe, is essential to unlocking a European battery raw material supply chain. If we can combine that with a strong recycling industry and research and development into novel battery chemistries, then we can make Europe a true leader in battery technology and the energy transition.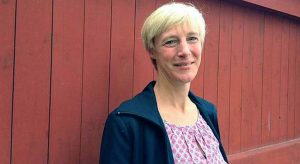 Ilka von Dalwigk 
Policy Manager
EIT InnoEnergy
www.innoenergy.com
https://www.linkedin.com/school/eitinnoenergy/
https://www.facebook.com/innoenergyEU/
https://twitter.com/InnoEnergyEU
Please note, this article will also appear in the eleventh edition of our quarterly publication.