Australian-based Queensland Pacific Metals is set to become a leading supplier of high-grade, ethically derived nickel through its TECH Project.
The electric vehicle (EV) revolution is ramping up the use of green energy, as the world strives to make the transition to green, zero-emission energy and meet net-zero targets. This shift requires a surplus supply of critical metals; however, it is important that the supply of resources used in EV batteries can meet market demands.
Batteries are at the heart of EVs, and already have significant importance in our everyday lives, including in smartphones, laptops, and watches. They are also a crucial component in powering the green energy transition. As the EV industry soars, the demand for batteries to power clean transport will increase. These batteries have the potential to leave toxic emission-busting cars in the past.
To continue to support the green energy transition, it is crucial that the critical metals used in EV batteries are sustainably sourced and produced. Queensland Pacific Metals (QPM) is ensuring the sustainable production of a number of battery metals, including nickel, cobalt, alumina, and hematite.
QPM's main focus is to re-energise the nickel industry. Nickel has become a primary component of lithium-ion batteries in recent years, with market research predicting that its use in lithium-ion batteries will soon represent the second largest end-use market for this critical metal. It lends several benefits to EV batteries, improving the overall economics of the batteries, as well as its market appeal.
QPM's TECH Project is poised to become a leading supplier of high-grade, ethically derived, advanced nickel. Situated 40km south of Townsville, the project's location is ideal, due to its proximity to New Caledonia and long-term history of importing nickel in this region.
An emerging producer of sustainable, clean and green nickel
Queensland Pacific Metals (ASX: QPM) is an Australian company listed on the Australian Securities Exchange.
The company is focused on developing the 100% owned Townsville Energy Chemicals Hub (TECH) Project. The project will be a modern and sustainable battery metals refinery 40km south of Townsville, in northern Queensland.
The TECH Project will produce critical metals for the rapidly emerging lithium-ion battery and electric vehicle sector.
Queensland Pacific Metals shareholders include General Motors Holdings (GM), global battery manufacturing leader LG Energy Solution, and major Korean conglomerate POSCO.
QPM has secured binding offtake agreements for the sale of nickel and cobalt with GM, LG Energy Solutions, and POSCO.
Queensland Pacific Metals' goal is to ensure customers are confident that they are buying the cleanest and most environmentally attractive products in the world.
Innovative technology, responsible management of resources, and a socially and environmentally aware team all contribute to making Queensland Pacific Metals' goal of making the planet cleaner, greener, and sustainable a reality.
Project of state significance
In September 2021, the Queensland Government declared QPM's TECH Project as a 'Prescribed Project.' A Prescribed Project is one of significance, particularly economically or socially, to Queensland or a region.
The declaration grants the Queensland Government Coordinator General the power, if necessary, to intervene in state and local government approval processes to ensure timely decision making.
Strategic partnerships
In October 2022, QPM announced a long-term strategic collaboration with General Motors. This represents the start of a long-term strategic collaboration between the two companies.
General Motors made a conditional investment commitment of up to $69m (A$108m) by way of equity subscription for ordinary shares in QPM comprising an initial investment of $20.1m. The subsequent investment of balance of equity commitment, subject to shareholding not exceeding 10%, occurs when QPM undertakes an equity capital raising in conjunction with a Final Investment Decision (FID) for construction of Stage 1 of the TECH Project.
GM secures an option to purchase all uncommitted nickel and cobalt production for the first 15 years of Stage 1 of the TECH project. GM's option extends to life of project for Stage 1 of the TECH Project, and any Stage 2 expansion.
In June 2021, QPM announced it has entered into a binding agreement with LGES and POSCO regarding an equity investment in QPM. LGES and POSCO agreed to invest $15m in QPM by way of a subscription of ordinary shares. QPM also entered into offtake agreements with both LGES and POSCO for the supply of nickel and cobalt from the TECH Project.
LG Energy Solution is a global leading battery maker, providing the best solutions within the energy sector for a better world. Based on its 30 years of R&D experience, the company delivers the most advanced batteries that have been infused with cutting-edge technologies to EVs, energy storage systems (ESS), and mobility and IT applications across the world. LGES' Advanced Automotive Battery leads the market with its outstanding technologies and products. Home to the world's first EV battery line-up, LG Energy Solution provides the best battery solutions for EVs worldwide.
POSCO is the largest fully integrated steel producer in Korea and one of the largest steel producers in the world, based on annual crude steel production. The company produced approximately 40.6 million tonnes of crude steel and diversified line of steel products in 2020. POSCO also engages in businesses that complement steel manufacturing operations, as well as carefully seeking out promising investment opportunities to diversify its businesses both vertically and horizontally.
The TECH Project
Queensland Pacific Metals' proposed TECH Project is poised to become a leading supplier of high-grade, ethically derived advanced battery materials.
Queensland Pacific Metals will import high-grade nickel laterite ore to Townsville from New Caledonia for processing at the TECH facility.
Townsville has critical infrastructure, such as port and rail, in place together with quality engineering services and skilled labour, making it an ideal location for the project.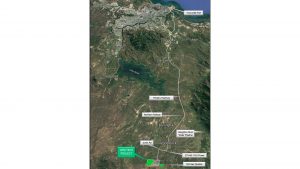 The TECH Project will be situated 40km south of Townsville at the Lansdown Eco-Industrial Precinct – Northern Australia's first environmentally sustainable advanced manufacturing, processing, and technology hub. The precinct is heavy industrial and well-supported with existing infrastructure including water and gas pipelines, an electricity transmission network, fibre optic communications, and road train and rail access to Townsville Port.
Green production facility
Binding offtake agreements are in place with LG Energy Solution and POSCO for nickel and cobalt produced and refined at the TECH Project.
Once operational, the TECH Project will be a carbon negative, sustainable, clean and green production facility that will ultimately position Queensland Pacific Metals as an attractive supplier of key chemicals to the EV and energy storage industries.
DNi Process™: The future of nickel laterite processing
The TECH project will be a modern, sustainable producer of critical metals for the emerging lithium-ion battery and EV sector.
High-grade nickel laterite ore will be imported from New Caledonia for processing at the TECH facility using a patented recovery and recycling process called the DNi Process™. The DNi Process is owned by the Altilium Group. Queensland Pacific Metals has obtained the rights to use the DNi process from Altilium.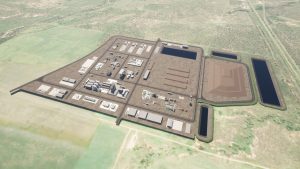 The DNi Process is an environmentally-friendly process for extracting nickel, cobalt, and other precious metals from laterite ore that ensures the sustainability of natural resources. Key features of the DNi Process include 98% nitric acid recycling, no tailings dam requirements, and minimal waste.
Ore supply agreements
QPM has secured up to 1,600,000 wmt nickel ore per annum, under binding contracts.
In March 2022, QPM announced it has entered into a binding ore supply agreement with New Caledonia's Société Le Nickel (SLN).
The President of New Caledonia and SLN announced the Government of New Caledonia had approved an increase in the annual nickel ore export quota of SLN. This increase included the supply of up to 1,000,000 wet metric tonnes of nickel ore per annum to QPM.
In June 2022, QPM announced it has entered into a binding ore supply agreement with Société des Mines de la Tontouta (SMT).
SMT was one of the original supporters of QPM and the TECH Project.
Stage 2 expansion
Whilst QPM's primary focus is on Stage 1 of the TECH Project, work is underway relating to a Stage 2 expansion. This includes:
Optimising layout of Stage 1 of the TECH Project to best facilitate an expansion;
Identifying and securing additional laterite ore;
Identifying and assessing capital and operating cost synergies for Stage 2; and
Assessment of requisite approvals required.
Commitment to traditional owners and local communities
Queensland Pacific Metals respects the unique and important association traditional landowners and local Indigenous communities have for 'country' – the land, environment, culture, and a traditional way of life.
A strong relationship has been established with The Bindal People, traditional owners of the Lansdown site where the TECH Project will be constructed, with a view to building and sustaining co-operative relations.
A Cultural Heritage Management Agreement (CHMA) was finalised with the Bindal people in early 2021 and will ensure that any Indigenous cultural heritage in the CHMA area is identified, protected from damage, and managed in accordance with the Indigenous Cultural Heritage Act.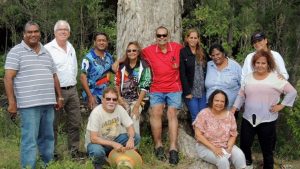 The company has committed to a memorandum of understanding regarding employment, training, apprenticeships, and other opportunities for Indigenous people and will work with traditional owners to define the skills required for the positions and identify suitable candidates.
The company's Indigenous engagement strategy will be kept under review as it continues to engage with the Bindal people and other Indigenous Australians in the Townsville area.
Please note, this article will also appear in the thirteenth edition of our quarterly publication.

Go to this partner's profile page to learn more about them