Patrick de Metz, Chairman of RECHARGE, speaks to Innovation News Network about sustainability and European battery regulation.
Founded in 1998, RECHARGE is the industry voice of the advanced rechargeable and lithium battery value chain in Europe. RECHARGE's mission is to promote advanced rechargeable batteries as a key technology that will contribute to a more empowered, sustainable and circular economy by enabling decarbonised electricity and mobility. RECHARGE's unique membership covers all aspects of the advanced rechargeable battery value chain in Europe, from suppliers of primary and secondary raw materials, to battery and original equipment manufacturers (OEMs), to logistic partners and battery recyclers.
Its Chairman, and Environmental and Governmental Affairs Director at French battery manufacturer SAFT/Total, Patrick de Metz, talks to Innovation News Network about the European Commission's proposal to modernise the EU's legislation governing the sustainability of the battery value chain.
Why is a new regulatory framework for batteries needed? What issues is it aiming to resolve? How will the framework help to drive forward the delivery of the Strategic Action Plan for Batteries?
With product-specific provisions on design, safety, collection and recycling of used products, batteries were actually one of the first products in Europe to have been regulated on a life-cycle basis. The current EU Batteries Directive dates back to 2006 and needs specific updates to better reflect market developments, as well as more coherence with legislation which was implemented after 2006.
At RECHARGE, we have also called for adding mandatory human, social and labour rights requirements to existing legislation of batteries, as well as a provision on the industry's carbon footprint. Both are paramount to the further development of our sector, as well as to the overarching climate neutrality and industrial leadership objectives of the EU. Due diligence and carbon intensity were clearly missing in the comprehensive framework regulating batteries and battery-containing equipment so far, and we welcome that the Commission proposal has now closed this gap.
Both industry stakeholders and policymakers have agreed that the modernisation of the Batteries Directive is key to the EU's vision of developing a world-class battery ecosystem in Europe. As Chairman of RECHARGE, I see the Commission's proposal as the next step in delivering on the 2018 Strategic Action Plan on Batteries, working towards the common goal of setting the standard for sustainable, innovative and competitive batteries made in Europe.
If we want to establish a solid EU battery ecosystem with both niche and industrial-scale actors, a clear, meaningful and lean framework that provides for clarity and predictability is pivotal. Long-term investment, research and the shift to a comprehensive procurement approach based on quality and sustainability will depend on coherent, supportive regulation for still many years to come.
What impact will the proposed new legislative framework have on Europe's battery industry, the environment and society? Will the framework help to close the gap with international competition?
The Commission proposal definitely aims to boost European competitiveness by setting a world standard for manufacturing, using and treating batteries at their end of life in an environmentally and socially sound manner. In particular, the new carbon intensity and due diligence measures clearly point in this direction. At RECHARGE, we believe that these new measures will help strengthen the profile of batteries which have been designed and manufactured with the highest environmental and social conditions in place – provided that those conditions are correctly implemented. The carbon footprint aspect, for example, allows consumers to identify batteries with a superior product profile more easily and gives necessary signals to poorly-performing industry actors to improve their carbon emissions. A prerequisite here is that the carbon footprint declaration must reflect real-world manufacturing operations and be calculated based on actual emissions for the whole supply chain, and not on aggregated, averaged data of upstream suppliers and operations. This would make carbon intensity a real environmental and quality differentiator – a competitive advantage, even. We question, however, if the current scope of the carbon measure is in relation to the aspired benefits when assessing its benefit in the context of industrial batteries. These would be covered in the same way as EV batteries, with the big difference that industrial batteries are built from a wide technological spectrum, generally designed and developed based on rather specific customer requirements, which would make the development of representative carbon footprint rules very complex. Moreover, they are often produced in small-volume series, which, again, is not conducive to generating meaningful CO2 emission data. We really encourage the European Commission to take into consideration these key differences.
Another crucial point as to whether the new legislation can positively impact the battery industry is its potential to ensure continued innovation across the field. In our industry assessment, however, we have identified several parts of the Commission proposal that risk hampering development and innovation. Design or performance criteria on EV or industrial batteries are an example here: Theoretically, such requirements can protect against the marketing of underperforming products, but in reality they are going to negatively effect the capability of battery manufacturers to meet the specific needs of the products or applications they serve. In a young, fast-paced market like e-mobility these provisions will quickly lead to obsolete or even counterproductive performance indicators.
In general, coherence within the Batteries Regulation, as well as coherence between the Regulation and other regulatory frameworks, are essential to the effectiveness of the new EU battery rules. Unfortunately, the current draft text features several overlaps. One example would be the many different layers of information, labelling and declaration provisions which are not just an administrative burden but also a procedural challenge. A streamlined approach would be more efficient here.
Another example is the battery-specific restriction mechanism as outlined in articles 6 and 71. Instead of regulating chemicals in Europe in a centralised manner, those articles duplicate work of the overarching REACH and OSH legislations, creating uncertainty for our industry and a triple chemicals management practice in the EU. In the name of 'better regulation', we call on European policymakers to prioritise horizontal legislation and to work on a more holistic European chemicals regime instead. The recently published Chemicals Strategy for Sustainability is a unique opportunity here.
At RECHARGE, we really want to see the focus on regulating relevant areas of our product and value chain. The objective must be a coherent and strong regulatory framework that can meet the needs and developments of the market and incorporates an efficient and meaningful approach to meeting the EU's multifold policy objectives.
Is the framework capable of supporting the increasing role of batteries in a decarbonised economy and why is this important?
Batteries have been identified as a strategic technology for the achievement of the EU's 2050 climate neutrality objective. They are pivotal to zero-emission mobility and decarbonised electricity generation. Without them, the goal laid out in the Paris Agreement of bringing global heating below 2°C cannot conceivably be reached.
With the creation of the European Battery Alliance, the European Union has sent an important political signal and has created a favourable environment for investment and development, as well as for kickstarting innovation in Europe. The new legislative framework is a milestone, defining important cornerstones for how European battery manufacturers and policymakers want to develop in this strategic industry sector. It puts – and really should put – batteries used in electric mobility and stationary energy storage at its centre.
Nonetheless, we can see a general level of overambition that might risk making the best the enemy of the good. It will be important now to carefully specify the technical details to relevant articles in the upcoming secondary legislative process. The new rules will truly prove their effectiveness if markets outside of the EU start implementing similar requirements.
RECHARGE has expressed concerns over the high level of complexity in the proposed measures which you fear will translate into over-regulation of the battery industry and related sectors, such as electric mobility. What damage could over-regulation do and what changes would you like to see to remedy this issue?
To start with, the Commission proposal has closed relevant gaps in the current framework and added important updates. It better reflects the uptake of lithium-based batteries and batteries used in electric vehicles, and we very much welcome that the proposal truly recognises the relevance of batteries within the new European growth strategy.
Nevertheless, we do see certain areas that risk jeopardising the effectiveness of the Batteries Regulation, and therewith the objective of strengthening the competitiveness of European batteries.
I mentioned above the example of overlapping information and labelling provisions, or criteria around performance and durability which are not only redundant but a real threat to our industry. Another example is removability provisions. Such regulation of design can be meaningful in sectors where safety, performance or life duration is not of paramount importance, but batteries do not fit into this category. They are electrochemical devices which are used in mobility, safety and medical applications – to mention just a few – and which have been carefully designed to meet the very specific needs of an equipment or application. The battery industry is also too fast-paced and innovation-driven to incorporate static design criteria. In view of strengthening our strategic sector, we believe that the new EU rules should better reflect the specific profile of batteries.
We are generally concerned about certain measures that create a disproportionate administrative and cost burden on batteries that were initially not covered by the legislative revision.
Especially niche or small-series batteries that are produced in only a few thousand units per year, designed to meet very specific application needs and often must be brought onto the market within weeks cannot comply in the same way with measures that were designed around mass-volume batteries.
Also, from our assessment of the inception impact assessment that was published together with the Commission proposal on 10 December, we can say that some assumptions leading to a measure clearly were too ambitious, based on laboratory conditions instead of industrial-scale feasibility, or simply fell short in reflecting the technical profile of our sector. One example of this would be the assumption that recycled content could translate into substantial environmental benefits. We believe that a stepwise implementation of such measures is crucial; and we welcome that this concern has been incorporated in the Commission's proposal. The burdens on industry to implement recycled content obligations at a time when volumes of available secondary raw materials are insufficient would have risked jeopardising the competitiveness of European batteries.
Nonetheless, it remains questionable whether such obligation will eventually result in a better environmental performance. Studies, including those used for the inception impact assessment of the Batteries Regulation proposal, have shown that the environmental benefits of recycled content are very limited. Overall, implementing and controlling a recycled content obligation seems a disproportionate burden on the industry when recycling efficiencies and recovery rates exist in parallel. Particularly concerning here is that the recycled content obligation would disproportionately benefit non-European battery manufacturers. Battery waste has reached significant volumes in Asia for example, making it easier for Asian companies to access recycled battery materials. This cannot be in the interest of the European Union.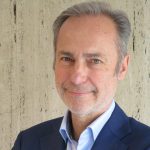 Patrick de Metz
Chairman
RECHARGE
https://rechargebatteries.org/
Please note, this article also appears in the fifth edition of our quarterly publication.