First Hydrogen Corp. has revealed exciting new concept images for the company's groundbreaking zero emission vehicle.
Developed in partnership with EDAG Group – industry-leading experts in the field of mobility – the innovative zero emission light commercial vehicle (LCV) will boast both hydrogen-powered fuel cell electric (FCEV) and battery electric drive train models.
First Hydrogen's pioneering zero emission vehicles technology represents a significant milestone toward decarbonising the substantial emissions of the transport sector.
The newly unveiled Generation II concepts are currently in development whilst First Hydrogen trials its Generation I vehicles. These tests will provide proof of concept for employing hydrogen fuel in commercial vehicles.
Steve Gill, CEO of Automotive for First Hydrogen, said: "These concept vehicles provide a glimpse of our company's future and give a clear indication of our brand direction within the LCV space. A spacious and easy-to-access cabin gives drivers comfort as well as good visibility of the road ahead and enables them to move in and out of the vehicle quickly, which is vital for express delivery and time-sensitive operations that require drivers to make multiple stops.
"The clean and modern design is flexible to suit use in a range of industries; it secures First Hydrogen's position as a developer of functional vehicles that will take operators into the zero emissions future."
First Hydrogen's opportunity to capitalise on the LCV market
Current projections suggest that the LCV will be worth $752bn by 2031, growing at a compound annual growth rate of 5.1% between 2022 – 2030. First Hydrogen is targeting the LCV market with its zero emission vehicle offering to enable fleet operators to transition away from fossil fuel-powered vehicles.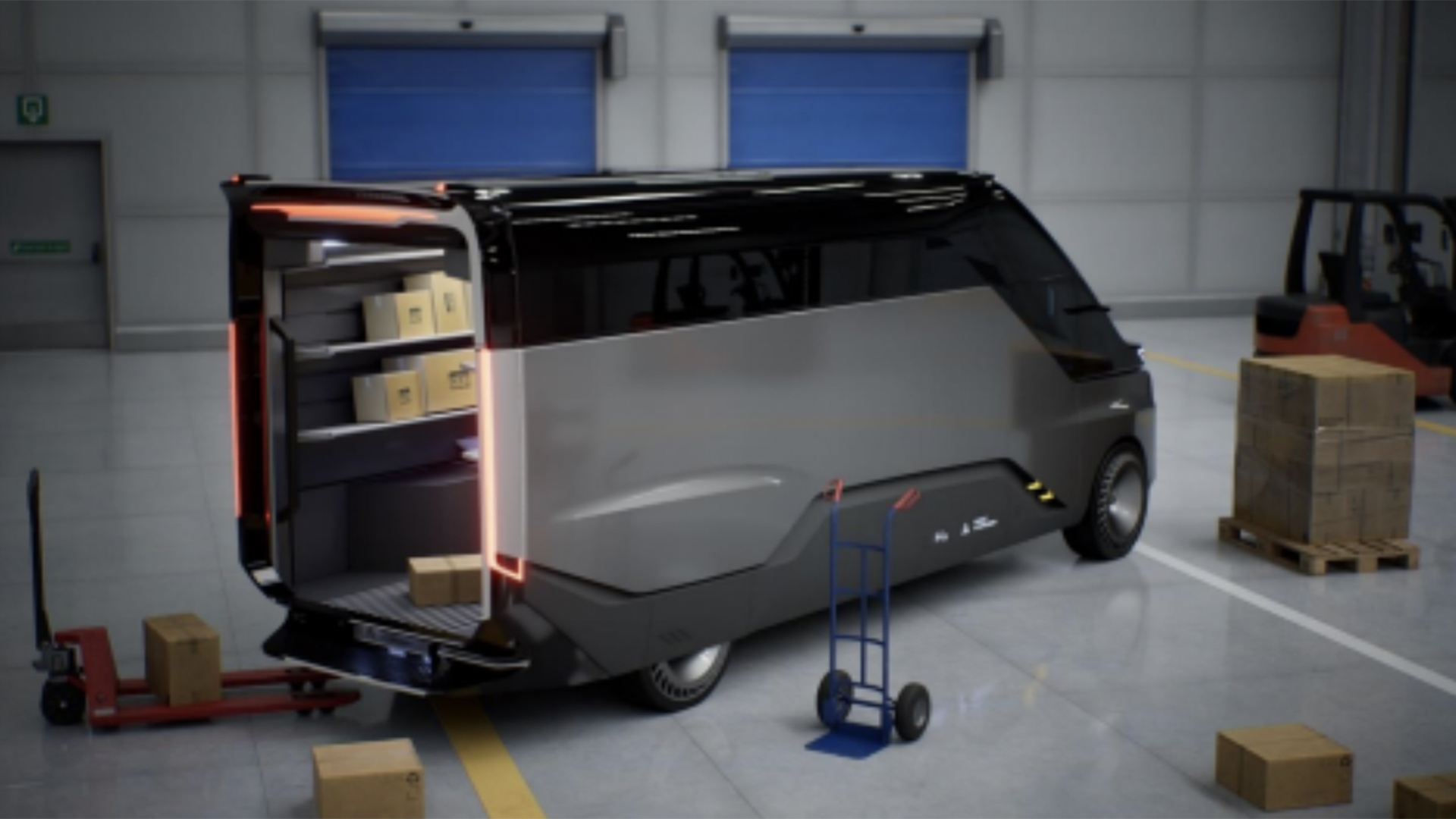 The growth of the green transport industry is only going to grow and is backed by government and industry incentives established to boost market progress further. First Hydrogen is uniquely positioned to supply the planet's clean transport needs.
Progress in the Generation I trials
First Hydrogen has entered road trials for its Generation I FCEVs with members of the UK Aggregated Hydrogen Freight Consortium (AHFC), including vehicle management provider Rivus.
The trials will allow potential zero emission vehicle customers and influencers the opportunity to experience hydrogen powertrains.
The vehicles will be tested across various sectors, including parcel delivery, grocery, utilities, healthcare and roadside assistance, providing data on various real-world scenarios.
The data collected will help optimise the performance of Generation I vehicles and inform the development of future products, ensuring the Generation II series can fulfil the demands of zero emission commercial vehicles.
Generation II zero emission vehicle concept revealed
First Hydrogen has now released concept images of the Generation II LCV in an operational environment.
The modern, minimalist look ensures the vehicle has longevity and continues to appeal to the market in the years to come. The zero emission vehicle includes good ground clearance, a large front windshield, and a spacious, easy-to-access load space, boasting excellent driver comfort and efficient operation.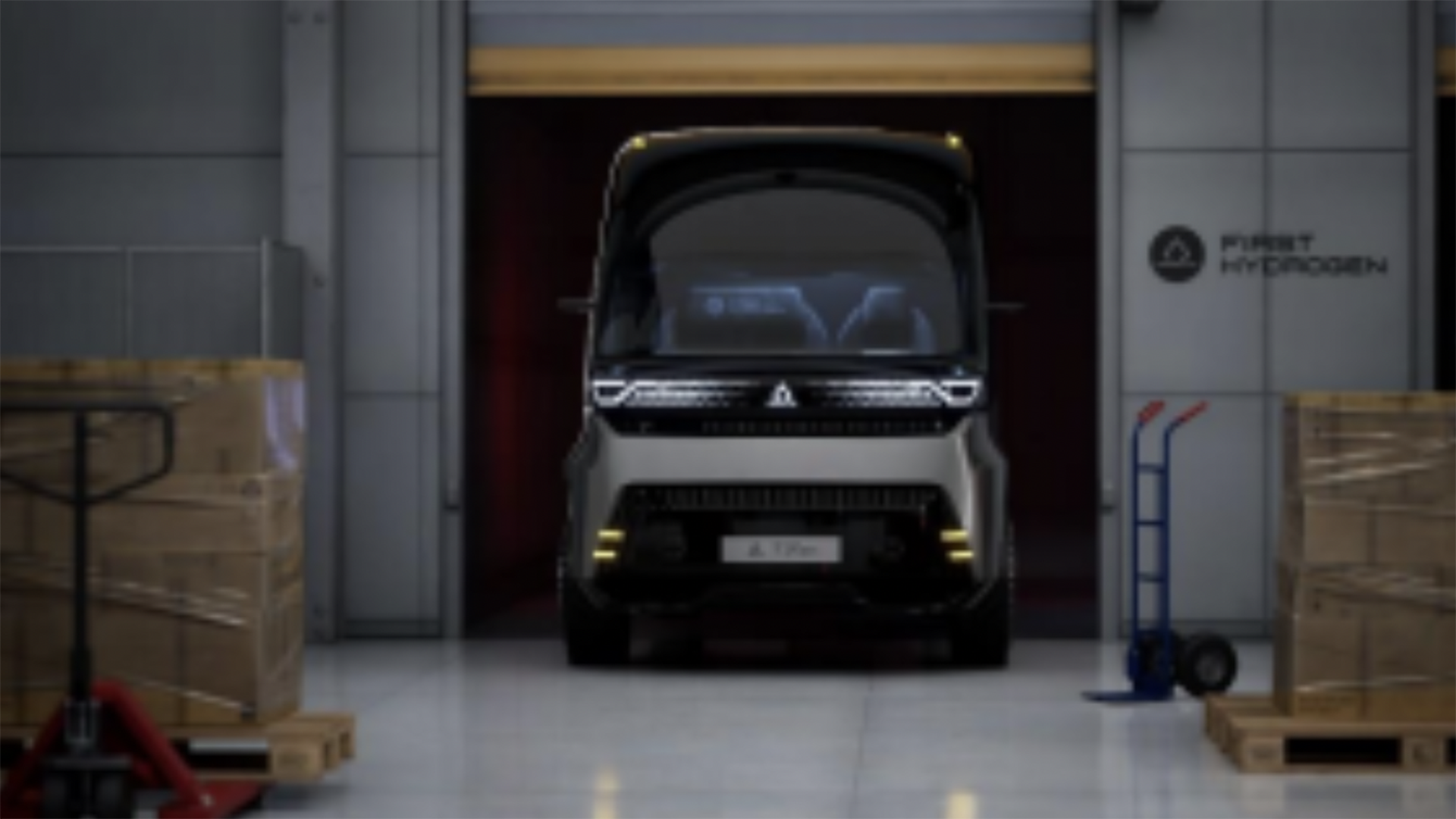 The vehicle also has cutting-edge lighting that makes it easily visible to other road users – essential for built-up areas and urban landscapes or for delivery and service vehicles that often operate at the roadside.
Bernat Costa, Design Director at EDAG Spain, concluded: "The Generation II vehicles show how clean energy can be applied within everyday operations. We have also incorporated First Hydrogen's signature style, which gives the vehicles a recognisable identity.
"They look modern and will boast high performance zero emissions technology but have a clean, minimalist design to ensure they work well in a range of commercial settings. The design accommodates several customisable elements, providing customers with a choice of sizes and bespoke elements to ensure the vehicle best fits their operations."

Go to this partner's profile page to learn more about them