Michael Mulberry, CEO of Medaro Mining Corp., showcases the company's innovative Hard Rock Lithium Technology and the recent advances in spodumene processing.
Medaro Mining aims to revolutionise lithium production through the novel technology that it is developing: Hard Rock Lithium Technology. This technology has the potential to unlock great value by transforming lithium resources that previously would have been considered uneconomical.
New developments have meant that the company's spodumene processing technology has progressed to a more advanced stage of development. The results of these developments are promising, and highlight the company's commitment to improving lithium extraction processes, and making these processes environmentally friendly.
Why is lithium important to the global energy transition and how is it extracted?

To achieve global emissions goals, the International Energy Agency has stated that electric vehicles (EVs) need to make up 60% of the global market share. Multiple countries across the world have been releasing their plans for phasing out internal combustion engines (ICE), with the UK banning internal combustion engines by 2030. Lithium is crucial to the transition to EVs, with the commodity being the current choice for EV batteries.
Lithium products are not just used in the automotive industry and are also used in the solar panel energy storage market, for example. This market, which will require greater demand for green lithium, is set to equal the EV sector's needs.
Between 2016, when Goldman Sachs made the landmark prediction that lithium will become the new gasoline, and 2030, demand for lithium is expected to see a more than eightfold increase. To keep up with this rise in demand, there must also be a growth in lithium production.
Currently, lithium is mainly extracted from two sources: subsurface brines, and spodumene-bearing pegmatite deposits. Lithium-bearing brines, mainly found in South America in the so-called Lithium Triangle, are pumped out of the ground and subsequently treated, first, to increase lithium concentration, and thereafter to form either lithium carbonate or lithium hydroxide.
The other type of deposit, spodumene pegmatite, is mined using conventional techniques. The spodumene in the rock is separated out by crushing, grinding, and beneficiation to produce a concentrate which, today, is most often sold and shipped to a processing plant where lithium is extracted and converted to lithium carbonate or lithium hydroxide.
Medaro Mining's innovative lithium extraction technology

Medaro Mining is developing a potentially gamechanging extraction process, Hard Rock Lithium Technology. The company has the opportunity to acquire the exclusive rights to commercialise a new and radically different thermochemical technology designed to rapidly extract lithium from spodumene (LiAlSi2O6) and convert it to high-purity lithium carbonate (Li2CO3) and/or lithium hydroxide (LiOH) and/or lithium metal (Li). Value-added commodity by-products include aluminium oxide (Al2O3) and high-quality silica (SiO2).
The method is conceived to be compact, modular, highly scaleable, and amenable to deployment in remote geographic locations. Only three feedstock materials are required: spodumene concentrate; high-purity carbon dioxide (CO2), which is consumed in forming lithium carbonate; and high-purity water (H2O), which is consumed in forming lithium hydroxide.
The ESG-compliant processing technology is designed to simplify and accelerate lithium recovery from purified spodumene, subsequently increasing the quality and resulting in significantly lower production costs due to the fast extraction process and reduced transportation of concentrates. Preliminary technical and economic analyses by Medaro's joint venture partner indicate that the Hard Rock Lithium Technology is capable of lowering overall spodumene processing costs by 30% to 50%. This is because the unit operations in the Hard Rock Lithium Technology can be powered entirely by green electricity and the process uses around eight primary proven chemical reactions to produce battery-grade lithium carbonate and/or battery-grade lithium hydroxide.
Customers will be able to locate Medaro-licensed processing facilities adjacent to their mines and ship battery-grade lithium and valuable by-products directly to end-use markets. The proposed process is designed for scalability with 50 to 100 tonnes per day (or more) envisioned for processing in remote locations across the pegmatite-rich regions of the world. By narrowing distances from mine to processing, the company aims to reduce product margin disparity, boost production, and achieve parity with global brine production.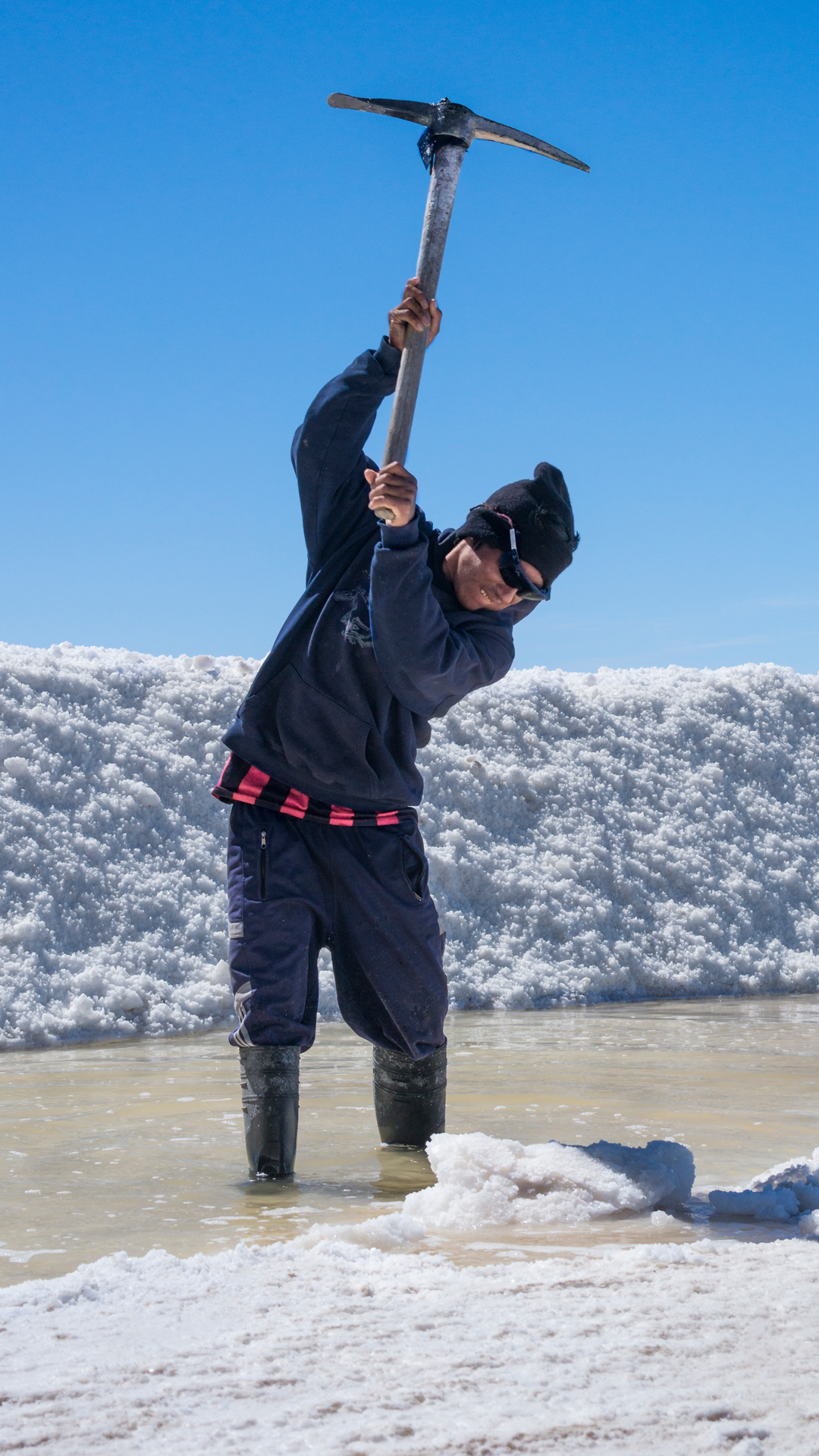 Success in producing high-purity Li2CO3 followed by success in recovering Al(OH)3

Now, the company's spodumene processing technology has progressed to a more advanced stage of development in the bench-scale production of high-purity Li, Al, and SiO2 materials.
After confirming the ability to crystallise 99.98% pure Li2CO3 from spodumene-sourced Li, the focus of Medaro's laboratory work has shifted to isolating Al-rich liquid and solid materials and subsequently treating them chemically. The main goal of this is to enable eventual volume production of one or more commercial grades of Al(OH)3 and/or Al2O3. Significantly, in these new efforts, several important discoveries have already been made.
James G Blencoe, PhD, CTO and lead developer of the JV technology, stated: "The overarching aim of the Medaro project is to develop the capability to recover Li, Al, and SiO2 from spodumene concentrates of widely varying mineralogical and chemical purity.
"In this undertaking, I have strongly recommended the use of closed-loop cycles in the chemical stages of the spodumene processing circuit—these 'recirculation patterns' involving, first, the consumption of one or more processing intermediates (various liquids, solids, and/or gases), and subsequently, regeneration of all of these materials in operational steps that follow.
"Recognising that as a sound strategy in developing a new chemical process, it is also true that once a set of candidate closed-loop cycles has been identified, it is then important to minimise the total number of cycles, and ensure that each cycle proceeds rapidly, with a near-100% yield of the desired reaction product(s). When optimised to a high degree, these steps link to reduced material requirements, minimal waste production, a smaller factory footprint, and lower overall energy consumption—all of which, in their own way, lead to cost reductions that enhance manufacturing profitability."
Michael Mulberry, CEO of Medaro Mining, noted: "We are extremely pleased with our progress thus far, as we enter advanced stages of development on our lithium extraction technology. Results to date have been very promising and shifting our focus to isolating Al-rich liquid and solid materials further demonstrates our commitment to not only creating a process that can benefit and improve lithium mining exploration but to creating a process that is environmentally friendly."
About Medaro Mining

Medaro Mining is a lithium exploration company based in Vancouver, BC, and holds operations over the Superb Lake lithium property located in Thunder Bay, Ontario, the CYR South lithium property located in James Bay, Quebec, and the Yurchison Uranium Property in Northern Saskatchewan. The company is also actively involved in the development and commercialisation of a new process to extract lithium from spodumene concentrate through a joint venture with Global Lithium Extraction Technologies. The company aims to reduce the cost and environmental impact of lithium extraction whilst increasing yields.
Find out more at: https://medaromining.com/. For detailed information, investors are invited to review the company's filings available at www.sedar.com.
Please note, this article will also appear in the tenth edition of our quarterly publication.