RSS-Hydro is joining a collaborative effort to participate in the digital revolution of the space sector in Luxembourg.
We are in an era of interconnectivity and interoperability where the need for reliable and actionable geospatial information is increasing rapidly. Several organisations are currently developing targeted products and services to respond to this need, making them a priority on a country scale. Luxembourg is one such example, as over the years they have shifted their attention toward the new space sector. Over the past few years, the Grand Duchy attracted many companies, SMEs, and startups, that innovate in the space sector, with the aim to participate to the space revolution and re-invent the nation.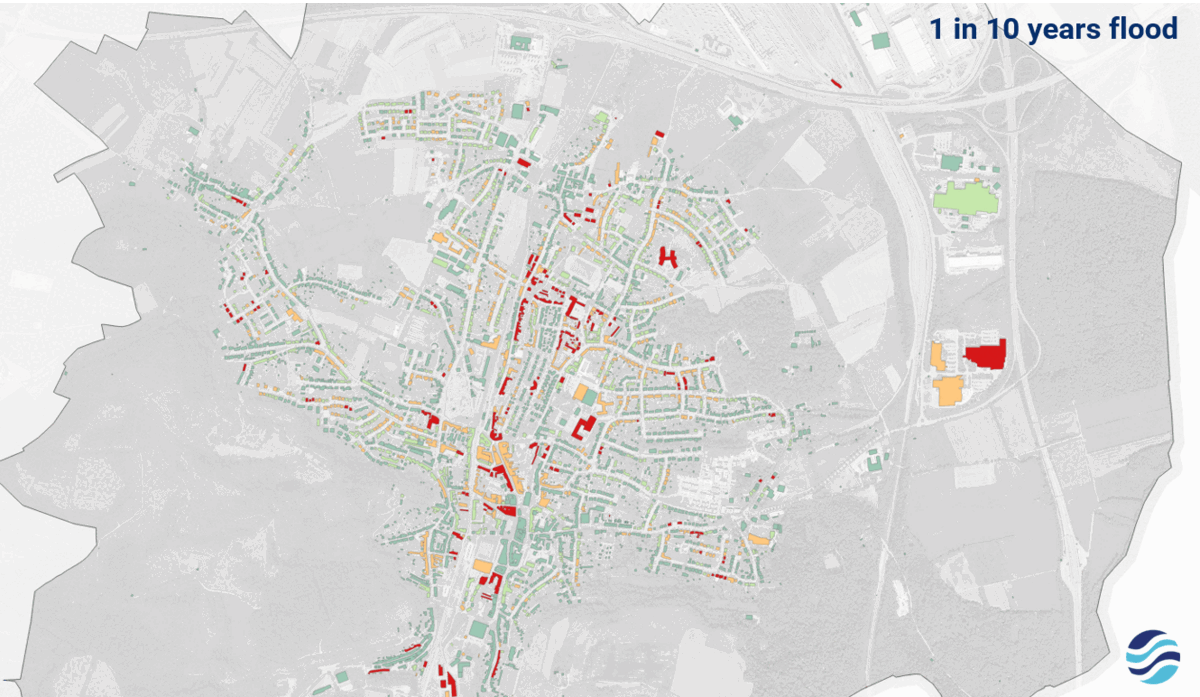 Together with other Space-Tech startups, RSS-Hydro is actively participating in the digital revolution of the space sector in Luxembourg, and was recently nominated as one of the 20 SpaceTech Startups to look out for. Collaboration with not only global, but also Luxembourg-based companies and organisations, including WASDI, WEO, University of Luxembourg, and Luxembourg Institute of Science and Technology (LIST), makes the company an international player able to consider beyond the local scale.
What technologies are RSS-Hydro employing for their projects?
RSS-Hydro operates across geospatial fields with the mission of making the world a more sustainable and resilient place. The team uses the newest remote sensing, Earth Observation (EO), computer models, and drone technologies to not only achieve industry impact for a number of Sustainable Development Goals (SDGs), but also to inform decision-makers in meeting the goals.
Projects carried out by RSS-Hydro consists of developing innovative products and services related to water risks, such as floods and droughts, for clients and society living in a changing climate. A product line that is currently in the pipeline consists of local, bespoke flood depth maps at high resolution by integrating EO data with flood model simulation to assess climate change impacts. Drones are also used to complement and validate the modelling and mapping efforts. For instance, RSS-Hydro's team uses its expertise and knowledge to showcase actionable maps during the devastating Europe summer floods of 2021.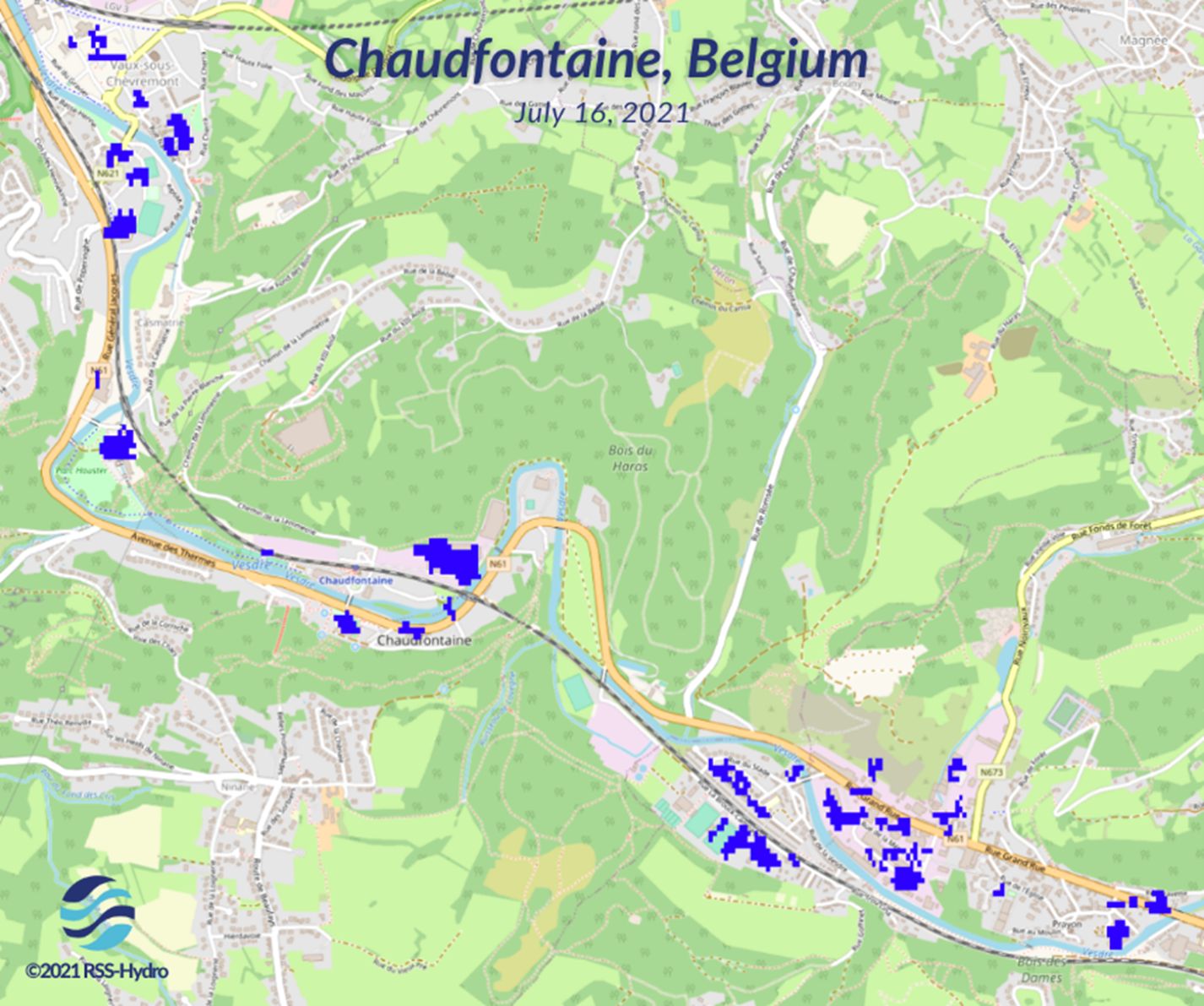 The EO algorithms and, in particular, the flood model RSS-Hydro uses are computationally intensive, making the company a perfect candidate for the Fit4Start program, which is Luxembourg's leading startup acceleration program.
The program allows the selected startups in the HPC & Data Analytics track to develop their products while benefiting from the cutting-edge High Performance Computing & Data Analytics infrastructure in Luxembourg named 'MeluXina', and managed by Luxinnovation, the University of Luxembourg, and LuxProvide.
MeluXina, with a computing power of more than 10 petaflops, has been operational since June 2021 and is ranked among the first 50 of the TOP500 supercomputers worldwide, making it a key element of Luxembourg's data-driven innovation strategy, which aims to develop a sustainable and reliable digital economy.
Computational advances and geospatial technologies are growing at an unprecedented pace, allowing for more data to be processed rapidly into decision-ready information. In this framework, Fit4Start represents an excellent opportunity for RSS-Hydro.
The EO algorithms and the flood model are used to produce flood risk maps that show how climate change impacts are computationally intensive. However, because they lend themselves to parallelisation, running them on a HPC is beneficial, as this allows the business to scale up more rapidly, optimise the flood mapping algorithms, and unlock the full potential of big geospatial datasets. The world of computational power, geospatial technologies and climate change related commercial products is growing at an unprecedented pace, so, now more than ever, time is money.
How do RSS-Hydro plan to contribute towards sustainability?
As a company, RSS-Hydro is committed to better serve science to everyone, and engage end-users from a variety of different sectors, by developing better products for their needs or using new and existing services in a way that produces better, actionable information for a more sustainable future.
In the context of Fit4Start, RSS-Hydro is addressing the needs of key sectors, like municipalities, insurances, and private infrastructure companies. They are now offering highly bespoke geospatial map products that better inform decision making on topics like urban planning, as well as improving preparedness and resilience of the population to climate-related and human-induced extreme events.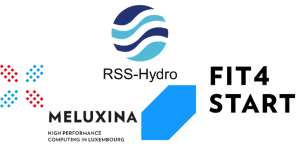 Go to this partner's profile page to learn more about them