Don Baxter, CEO at Ceylon Graphite Corp explains the benefits of Sri Lankan vein graphite and the company's ongoing commitment to exceed ESG goals.
Ceylon Graphite is a mine to battery company listed on the TSX Venture Exchange (CYL:TSX-V) with mining operations in Sri Lanka and a technology subsidiary in the UK.
Its historic vein graphite deposits in Sri Lanka consist of 121km2 of exploration grids dating back to the 1920s and 1930s. And as Sri Lanka is the only area in the world that can produce commercial quantities of vein graphite, the company holds a unique position to deliver on global demand while meeting environment, sustainability and governance (ESG) goals.
Their company ethos is to provide a technically superior natural graphite anode supply to various OEMs with an ESG profile that exceeds all expectations. Don Baxter, their CEO, spoke to Innovation News Network to outline their ambitions.
Can you outline how you ensure the highest quality of vein graphite and its benefits for the lithium-ion battery value chain?
Sri Lankan vein graphite is naturally the highest grade in the world, with over 90% carbon. Vein graphite has a higher degree of crystallinity than flake graphite which translates into excellent electrochemical properties for lithium-ion batteries. Natural flake and vein graphite are used as electrodes in lithium-ion batteries. As demand is soaring for them, especially for the growing EV market, the race to secure high-quality graphite is growing.
In addition to vein graphite's high degree of crystallinity and excellent electrical conductivity, it also has lubricating properties, is chemically inert, has a high density and is resistant to oxidation and high temperatures.
As Ceylon Graphite Corp is evolving into a stand-alone battery technology company, we can significantly improve our supply chain. Because of its high purity properties, vein graphite does not require primary processing so that we can go from the mine straight to purification for battery anode graphite. Vein graphite from Sri Lanka does not require primary processing due to the high in situ grade above 90%Cg.
What quantities of high-grade vein graphite can be mined across your two development sites, K1 and M1?
We are planning 5,000 tonnes per year from each of the K1 and M1 sites. Each mine is expected to have gross margins after royalties of 70% at the current un-processed graphite price of $1,800 per tonne.
K1 and M1 are the first of at least ten sites. We may create more because we have 128 mining grids that contain many of Sri Lanka's past-producing mines, cementing our global position as a critical point for high-quality graphite.
What approach do you take to meet ESG goals, and how do you mitigate against any impact you may have on the environment?
Ceylon Graphite's mission is to be low cost, have the lowest carbon footprint impact, and be the global supplier of the highest quality graphite products that are 100% trackable and transparent to a rapidly growing energy storage market.
The naturally high grade of Sri Lankan vein graphite allows us to eliminate the primary processing step that is required of all flake graphite. Therefore, we will use significantly less energy, and we will not have any tailings ponds, waste rock dumps, and no effluents with potential pollutants.
In addition, underground mining minimises ecological impacts. EV battery manufacturers seek these assurances, so we must be transparent and provide product tracking for our customers. Our proprietary process flowsheet significantly reduces the number of processing steps to only four to get to battery-grade materials, where 99.995% of the process is from a non-acid process.
Also, our secondary processing for battery anodes is thermal and does not employ hydrofluoric acid, as is the current practice in China. This is an important aspect to note, considering 100% of all-natural anode graphite is processed in China. Ceylon will meet or exceed all ESG requirements of our end-users.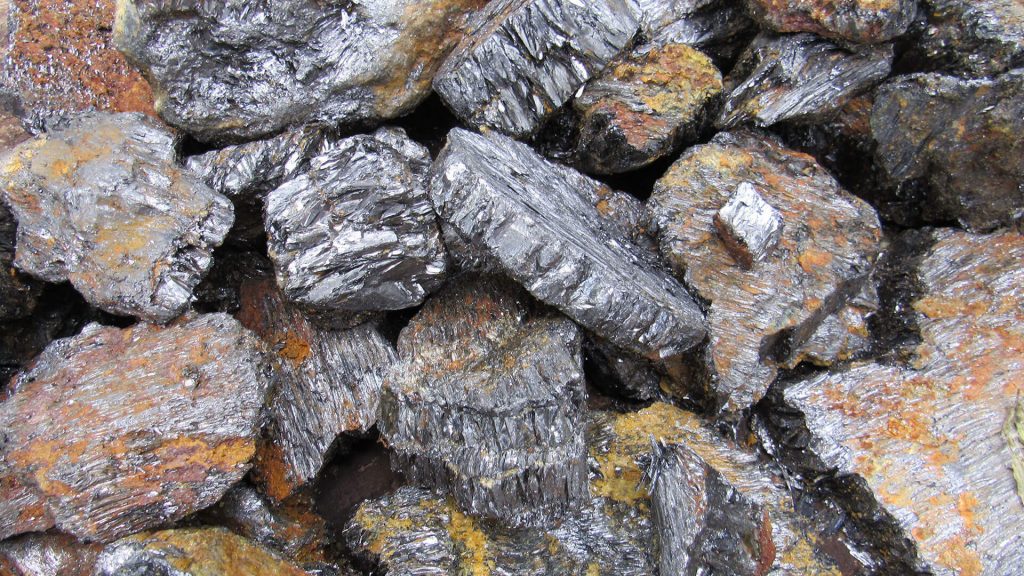 Global supply chains for critical raw materials are seeing huge demand and strain, so how will Ceylon Graphite Corp address these issues?
The demand for anode graphite will be so huge that one company or mine cannot come close to meeting the needs of the market. According to Benchmark Mineral Intelligence, the world demand for battery graphite for anodes will exceed five million tonnes by 2030. Ceylon is looking to be a stable, high-quality supplier to one or two OEM partners. As we are focussed on the UK, we hope to be part of the exciting developments evolving there.
Finally, what does the future hold for your company and advances in graphite and its applications?
We are excited about the future. We are experiencing a revolution regarding the onset of electric vehicles and the need for input materials for the factories being built to make the batteries for them.
The exponential rise of electric vehicles globally is causing a rush for battery materials, and that has prompted a realisation that previously overlooked graphite as a supply-critical input material for the lithium-ion battery. Ceylon Graphite has been working on processing our unique vein graphite for batteries, seemingly unnoticed by the market.
As graphite is an essential input material for the lithium-ion battery well beyond the next decade, Ceylon Graphite Corp is well-positioned to play its part in delivering an electrified transport solution for the future.
Please note, this article will also appear in the ninth edition of our quarterly publication.

Go to this partner's profile page to learn more about them