Professor Mark Thomson, the Executive Chair of the Science and Technology Facilities Council (STFC), discusses how the organisation is supporting UK innovation in science, highlighting some of the groundbreaking research that will be discussed in the upcoming edition of The Innovation Platform. 
It is an exciting time to be talking about innovation in science, with the recent launch of the UK Government's Innovation Strategy. The innovation landscape in the UK is rich and diverse, with bright and brilliant minds seeking to find solutions to some of the world's biggest challenges. The government has laid down the gauntlet and stated its desire to become a science superpower and although there is work to be done, all the tools are already at our disposal.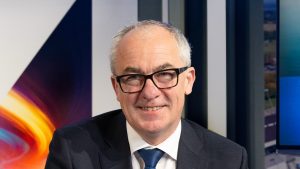 At the Science and Technology Facilities Council (STFC), we play a pivotal role in each part of the process, from fundamental research to innovation and invention. Our funding to universities and institutes allows researchers to find answers to some of the most pressing, fundamental questions in physics and astronomy, and in so doing these scientists and engineers are pushing the boundaries of what is technically and scientifically possible.
The UK is a key player on the global science stage, and our leading role in international experiments also provides a catalyst for innovation by delivering state-of-the-art technology to enable breakthroughs and discoveries, and with the contracts awarded to UK companies to deliver cutting-edge contributions.
Our facilities, expertise, and engagement are already leading to spin outs and licences that drive and support innovation across the UK. Our grant schemes, including seed funds and proof-of-concept funding, provide the all-important financial resource to turn research into real-world solutions and products.
At our world-leading science campuses, we harvest an ecosystem of innovation in science, putting industry and academia side-by-side to turn ideas into reality. This provides the infrastructure for invention – turning research into patents, licences, and spin outs. At our internationally renowned science facilities, we work with big industry leaders to provide solutions to challenges in a host of fields from vaccine manufacturing, renewable energy, climate modelling and monitoring, defence, high performance computing, and many more.
It is the interaction of research and entrepreneurialism that is so powerful for driving innovation – at STFC and beyond.
Through our Ernest Rutherford Fellowships we are continuing to support dynamic and enthusiastic early career researchers to excel in their chosen field. The UK is a fertile training ground for world-class skills and talent that will become the next generation of science leaders.
For me, both as a particle physicist and in my role as Executive Chair at STFC, there is a real sense of being on the precipice of new science. We will continue to stoke the fires of innovation in science and support those with ideas and vision, whether in academia or industry. The results of this will deliver real world impact for generations to come.
Please note, this article will also appear in the seventh edition of our quarterly publication.