Tim Rynott, CEO of Four Corners Helium LLC, details the recent progress made at the company's helium prospects and explains the implications this could have for the Helium Shortage 4.0.
Headquartered in Colorado, US, Four Corners Helium LLC is a helium exploration and operating company driven by economic success, scientific integrity, and stewardship of the environment. Its team, a powerhouse of professionals with over 400 years of combined experience and expertise, is committed to finding and producing helium reservoirs.
So far, the team has accumulated over 25,000 man-hours of analysis and interpretation of the complex and under-explored Paradox Basin of the southern Rockies. Its specialists integrate proprietary seismic processing, wellbore petrophysics, applied geochemistry, regional structural frameworks, probability and deterministic reservoir-engineering, and the expertise of distinguished local geoscientists.
To find out more about the company, its current prospects and its role in the global helium supply chain, The Innovation Platform spoke to Tim Rynott, CEO of Four Corners Helium.
Can you start by telling us more about Four Corners Helium? What is the background behind the company? What are your key aims and objectives?
It all started with living in the right zip code. Upon hearing the first pure-play helium was drilled 90 minutes from our office, we jumped feet first into studying helium's supply/demand trends and sizing up the competition. Since we estimated it could take 6-12 months of rigorous geology, geophysics, and petrophysics before we would even be ready to commence leasing, we did not want to be late to the game, or have the price of helium fall out from under us.
Loaded with an imposing network of top explorationists, we created a model-integrated team for successful helium exploration with two primary objectives: to find sufficient helium reserves to replace the rapidly depleting BLM Federal Helium Reserve (FHR), and finding costs equal or better than Russia and Qatar.
What are your present endeavours and what implications could they have for the current Helium Shortage 4.0?
We will have soon drilled our second well in Southeastern Utah, with the anticipation of confirming the positive results of the first well (Jesse 1). A third-party resource assessor (Sproule, Inc) assigned 101' of net gas at 1% helium to the Jesse 1 well, making a relatively strong case. This could be one of the most important helium discoveries in North America in decades. Gas flow rates can exceed 47,000,000 cubic feet/day from nearby Doe Canyon Field, whose helium concentration is one-half that of Jesse. This, with an available pipeline and proximal helium processing plant, could provide a pivotal turnaround to Helium Shortage 4.0.
In addition, Four Corners Helium has joined forces with the Ute Mountain Ute Native American tribe to develop their prolific helium resource in southwest Colorado. An initial seven-well programme has been identified, and we see this project as a critical hedge in case the Southeastern Utah helium project encounters delays, or other difficulties. Additionally, the ultimate economic benefit from helium exploration to this Utes nation could be historic.
How have recent societal events (e.g., COVID-19, war in Ukraine) impacted the supply and demand for helium?
It has been reported that COVID-19 caused a 25% reduction in overall demand, although it should be noted that semiconductor demand increased significantly during that time (Matheson Tri-Gas, Gasworld 2021 Helium Summit).
On the supply side, an explosion at Gazprom's Amur plant in eastern Siberia early last year sent shockwaves through the industry. This single event was the largest contributing factor to Helium Shortage 4.0. Kornbluth Consulting, who coined the original Helium 1.0 terminology, predicts that helium could potentially be flowing from Amur by the second half of 2023 and, by 2025, could be supplying one-third of global helium supply (~2.25 billion cubic feet/year). But there are no guarantees.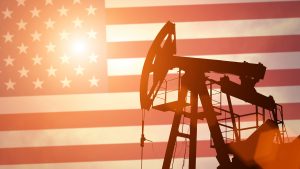 The implications of the Ukrainian war are broader. As of yet, there are no direct sanctions on helium exports from Russia, although Western shipping companies are not allowed to call on Vladivostok, Siberia's primary port for shipping helium. Besides the reduction in vessel traffic, there is also great consternation over potentially inadequate supplies of helium containers (ISOs) at Vladivostok. No ISOs, no transport. With a fixed number of ISOs in the world, and a gruellingly slow supply chain, the world would be ill-advised becoming overly enamoured with the Amur plant as a white knight. The hardworking and dedicated North American helium explorers cannot and must not take their foot off the upstream gas pedal.
With the US Federal Helium Reserve being almost 90% depleted, what are the current challenges that are leading North America into becoming a potential net helium importer in the not-too-distant future?
You first must consider that standalone helium exploration only started eight years ago, while oil and gas exploration has been around for over 160 years. Until recently, the vast majority of helium was serendipitously discovered during oil and gas exploration. For the most part, these mature fields are in their last stages of production.
New helium exploration has been geared towards chasing non-hydrocarbon gas reservoirs, although many prospective reservoirs often contain large volumes of CO2 and occasionally H2S – both corrosive and problematic to safety and midstream processing. In some cases, the CO2 can be injected into mature oil fields to lengthen their life span. Without pipeline availability, reinjecting the CO2 near the production well can be accomplished, but this may add significant costs to the project. For projects in the US, the recently passed Inflation Reduction Act allows for advantageous CO2 sequestration tax credits, pivoting the project into much better economics.
Other challenges include securing sufficient risk capital, the lack of seismic data, infrastructure inadequacies, and permitting delays.
Can recycling and conservation methods assist the current helium supply/demand imbalance?
Excellent question, and high in the minds of many end users. As an example, on 26 August 2022, a Senior Vice-President with the American Hospital Association, representing 270,000 physicians and two million nurses/caregivers, wrote to the Director of the Bureau of Land Management, stating their concerns for adequate helium supplies for their magnetic resonance imaging (MRI) machines.
With these concerns in mind, manufacturers have brought to the market MRI machines which do not require helium, although the price tag jumps by $100,000. This is significant considering the average price for a standard MRI machine is $250,000 (the average MRI machine uses $25,000-30,000 of helium per year). In other words, this business concept only works at high helium prices.
SKYRE, Inc., a small business based in East Hartford, Connecticut, is working with NASA seeking innovations with an emphasis on reclaiming helium to save cost and resources. The science has been admirable to date, although the gains have not been impactful.
Boutique high-tech laboratories have come up with innovative methods for re-cycling helium, and even though they can be small in scale, they have allowed certain privately-owned firms to stay in business.
In the semiconductor world, there have been claims of successful helium conservation techniques, but in reality,the physics remain the same, and helium is indispensable for wafer production. With the advent of the Chip Act, and $280bn being infused into the semiconductor industry, helium supply vigilance is mandatory.
What do you hope to achieve in 2023 and beyond?
The goal for our US helium activity is to have at least three helium producing wells this year and hopefully triple that number next year. Ultimately, it comes down to keeping new production in pace with the declining Federal Helium Reserve. Secondly is to create public awareness of the pending crises of moving from a net exporter to a net importer, especially when your two import options are Russia and Qatar.
To find out more about Four Corners Helium LLC, go to: www.fourcornersheliumllc.com.
Please note, this article will also appear in the thirteenth edition of our quarterly publication.

Go to this partner's profile page to learn more about them