A new project pioneered at the Southwest Research Institute (SwRI) will convert a Class 8 heavy-duty vehicle into zero-emission mobility using a hydrogen engine.
The newly created SwRI joint industry programme (JIP) has been established to retrofit a heavy-duty vehicle – a type of vehicle that usually produces significant emissions – into green transport using a hydrogen engine. JIP aims to broaden the horizons of future transport options, building on the current landscape of battery and fuel-cell electric vehicles to demonstrate the low-impact potential of hydrogen-powered engines using current technology.
Dr Terry Alger, the executive director of SwRI's Sustainable Energy and Mobility Directorate, commented: "The new initiative will create a working demonstration of current technology's capabilities for decarbonisation and achieving zero or near-zero emissions of both greenhouse gasses and criteria pollutants.
"We believe that sustainably sourced hydrogen in an internal combustion engine (ICE), when used in combination with other decarbonisation and clean emissions technologies, can provide low emissions that are competitive with both battery and fuel-cell electric vehicles."
How will they develop the hydrogen engine-powered vehicle?
The project will design and build a working vehicle powered by a Hydrogen Internal Combustion Engine (H2-ICE). The vehicle will be fitted with an onboard emissions measurement system to show that the H2-ICE can fuel a low-emission, heavy-duty vehicle, producing near-zero carbon dioxide (CO2) emissions. Moreover, the H2-ICE will produce ultra-low emissions of nitrogen oxides (NOx) and particulate matter pollution.
The parts utilised to manufacture the vehicle will be supplied by JIP members, of which SwRI will incorporate its best-in-class, ultra-low NOx aftertreatment technology. This was originally designed to enable diesel engines to meet California Air Resources Board (CARB) regulatory standards for 2027, legislation introduced to reduce air pollution in the most populous areas of the US. SwRI has an extensive history of collaborating with regulatory agencies, vehicle manufacturers, and suppliers to address emissions challenges spanning decades.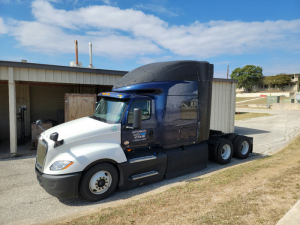 Proving roadworthiness
When the initiative is completed, the hydrogen engine-powered vehicle will undergo scrutiny to show that it aligns with standards in the Phase III Greenhouse Gas Rules of the US, the Environmental Protection Agency (EPA) in 2023, and the 2027 CARB regulations for heavy-duty vehicles, and the upcoming EURO VII rules for heavy-duty vehicles.
The H2-ICE vehicle will then be showcased at trade shows and ride-and-drive events throughout the US to demonstrate the potential of the technology as an effective path toward decarbonisation. The vehicle is planned to be completed by December 2023, with demonstrations scheduled for the following year.
Alger concluded: "Battery electric and fuel cell-powered vehicles tend to take up the majority of the conversations surrounding zero-emission vehicle technologies. Through this programme, we are working with the industry to ensure that current technology, like internal combustion engines, is not left out of the decarbonisation conversations by federal and state regulators. We have a significant number of industry members and donors sharing hardware to show the potential of H2-ICE technology."