Queensland Pacific Metals' TECH Project is positioned to become the world's premier source of high-grade, ethically derived nickel to power the green transition.
The era of electrification is well and truly upon us, with countries around the world ramping up their production and uptake of electric vehicles (EVs) and green energy alternatives to decarbonise the planet and combat climate change. However, this substantial paradigm shift to net-zero technologies will rely on robust supply chains of critical metals – supply chains that Queensland Pacific Metals' (QPM) flagship TECH Project can safeguard.
Critical metals are the essential ingredients in a range of technologies that will fuel the green transition, such as solar panels, wind turbines, and the batteries that power EVs. As the EV industry continues to grow, battery demand to power clean transport will increase as society shifts away from environmentally damaging combustion-engine vehicles.
However, to ensure the transition to green transport is truly sustainable, it is imperative that the critical metals used in EV batteries are sustainably sourced and produced. This is the overarching philosophy of QPM, which is ensuring the sustainable production of various battery metals, including nickel, cobalt, high purity alumina, and hematite.
QPM's primary objective is to reinforce the nickel industry, a primary component of lithium-ion batteries. Market research predicts that its use in lithium-ion batteries will soon represent the second-largest end-use market for this critical metal and provides several benefits to EV batteries, improving the overall economics and market appeal.
QPM's TECH Project is poised to become a leading contributor of high-grade, ethically derived, advanced nickel for the global supply chain. Boasting an array of innovative technologies, responsible management of resources, and a socially and environmentally aware team, QPM is uniquely positioned to make the planet cleaner, greener, and sustainable.
The industry-leading TECH Project infrastructure
QPM's 100% owned Townsville Energy Chemicals Hub (TECH) Project is set to become a leading supplier of high-grade, ethically derived advanced battery materials. The Queensland Government declared it a 'Prescribed Project', meaning the TECH Project is significantly important to Queensland or a region, particularly economically or socially.
This modern and sustainable battery metals refinery will be located 40km south of Townsville, in northern Queensland, at the Lansdown Eco-Industrial Precinct – Northern Australia's first environmentally sustainable advanced manufacturing, processing, and technology hub.
The precinct is heavily industrial and well-supported with existing infrastructure, including water and gas pipelines, an electricity transmission network, fibre optic communications, and road train and rail access to Townsville Port, together with quality engineering services and skilled labour, making it an ideal location for the Project.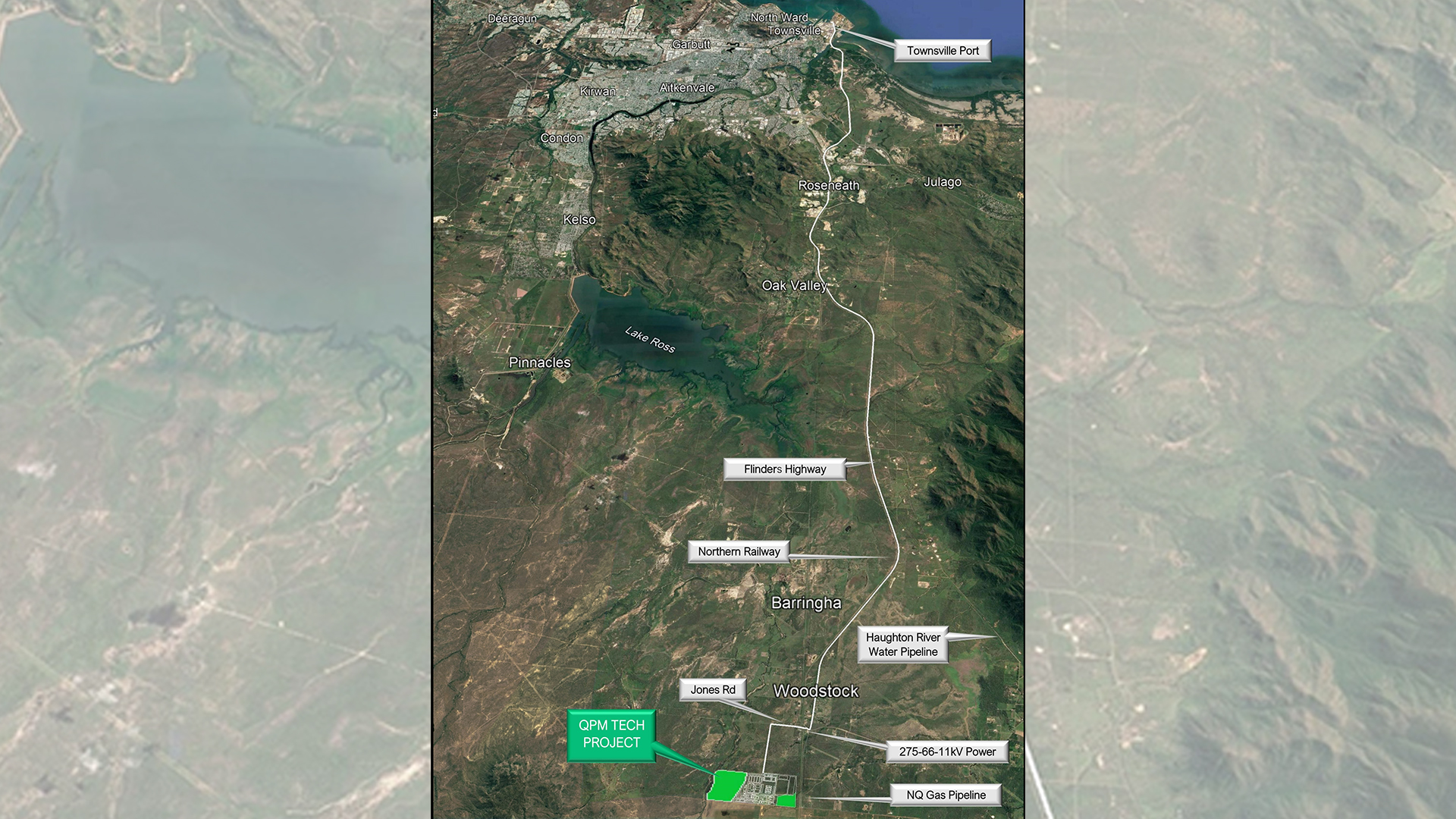 The endeavour will see high-grade nickel laterite ore imported from New Caledonia for processing at the TECH facility using a patented recovery and recycling method called the DNi Process™. The DNi Process is owned by the Altilium Group. Queensland Pacific Metals has obtained the rights to use the DNi Process from Altilium.
The DNi Process is an environmentally-friendly process for extracting nickel, cobalt, and other precious metals from laterite ore that ensures the sustainability of natural resources. Key features of the DNi Process include more than 98% nitric acid recycling, no tailings dam requirements, and minimal waste.
QPM completed a pre-feasibility study for the TECH Project in early 2020, with a bankable feasibility study nearly complete. Once operational, the TECH Project will be a carbon-negative, sustainable, clean, and green production facility, establishing QPM as an attractive supplier of key chemicals to the EV and energy storage industries.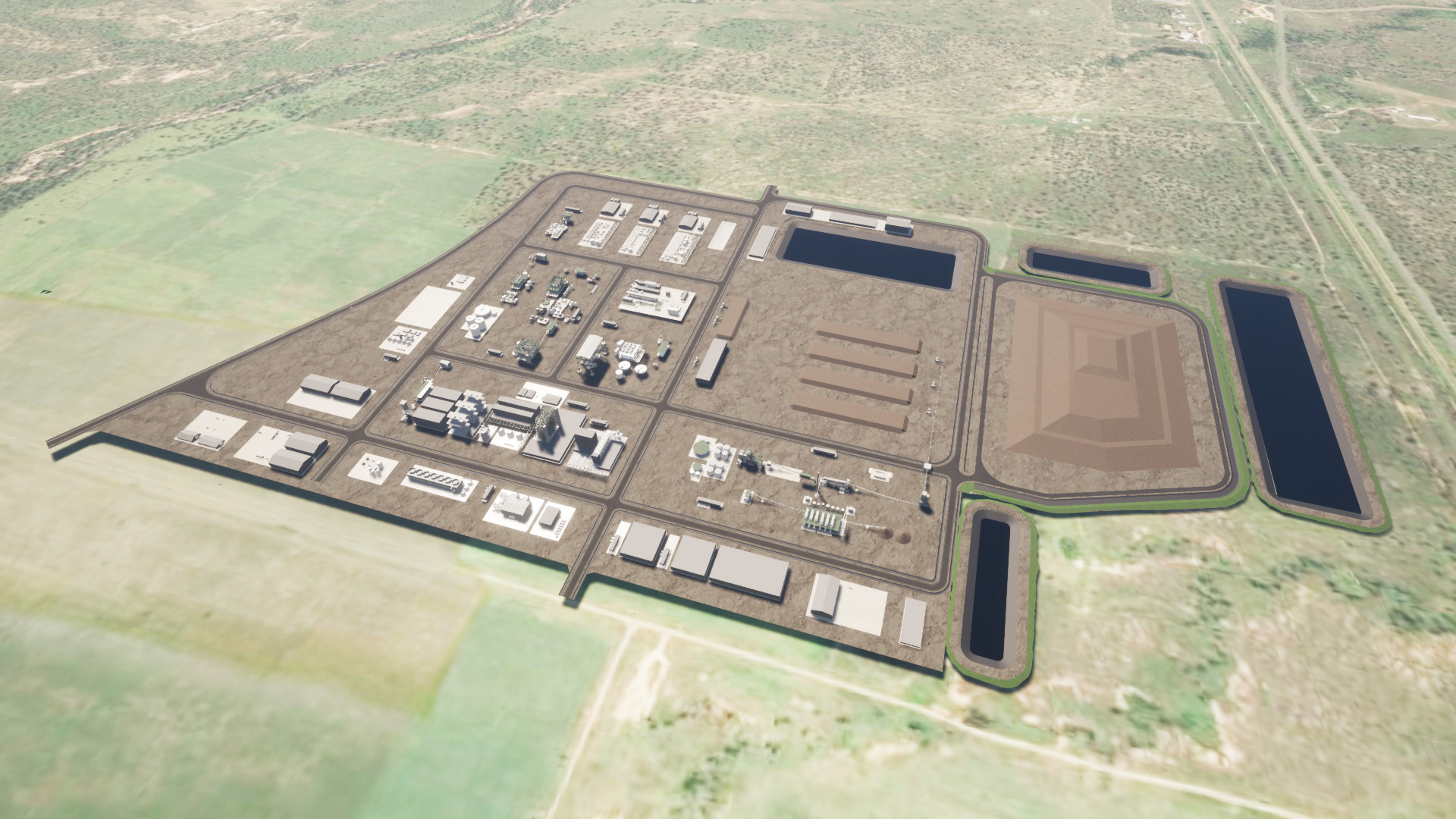 Stage 2 expansion plans
Although QPM's primary focus is on Stage 1 of the TECH Project, work is underway relating to a Stage 2 expansion. This includes:
Optimising the layout of Stage 1 of the TECH Project to best facilitate an expansion;
Identifying and securing additional laterite ore;
Identifying and assessing capital and operating cost synergies for Stage 2; and
Assessment of requisite approvals required.
Strategic industry partnerships and agreements
QPM has established strategic industry partnerships and agreements that significantly enhance the Project and set it up for long-term success.
General Motors
QPM revealed a long-term strategic collaboration with General Motors in October 2022.
General Motors made a conditional investment commitment of up to US$69m through equity subscription for ordinary shares in QPM, comprising an initial investment of US$20.1m. The subsequent investment of balance of equity commitment, subject to shareholding not exceeding 10%, occurs when QPM undertakes an equity capital raising in conjunction with a Final Investment Decision (FID) for the construction of Stage 1 of the TECH Project. GM secures an option to purchase all uncommitted nickel and cobalt production for the first 15 years of Stage 1 of the TECH Project, with an option extending to the life of the Project for Stage 1 and any Stage 2 expansion.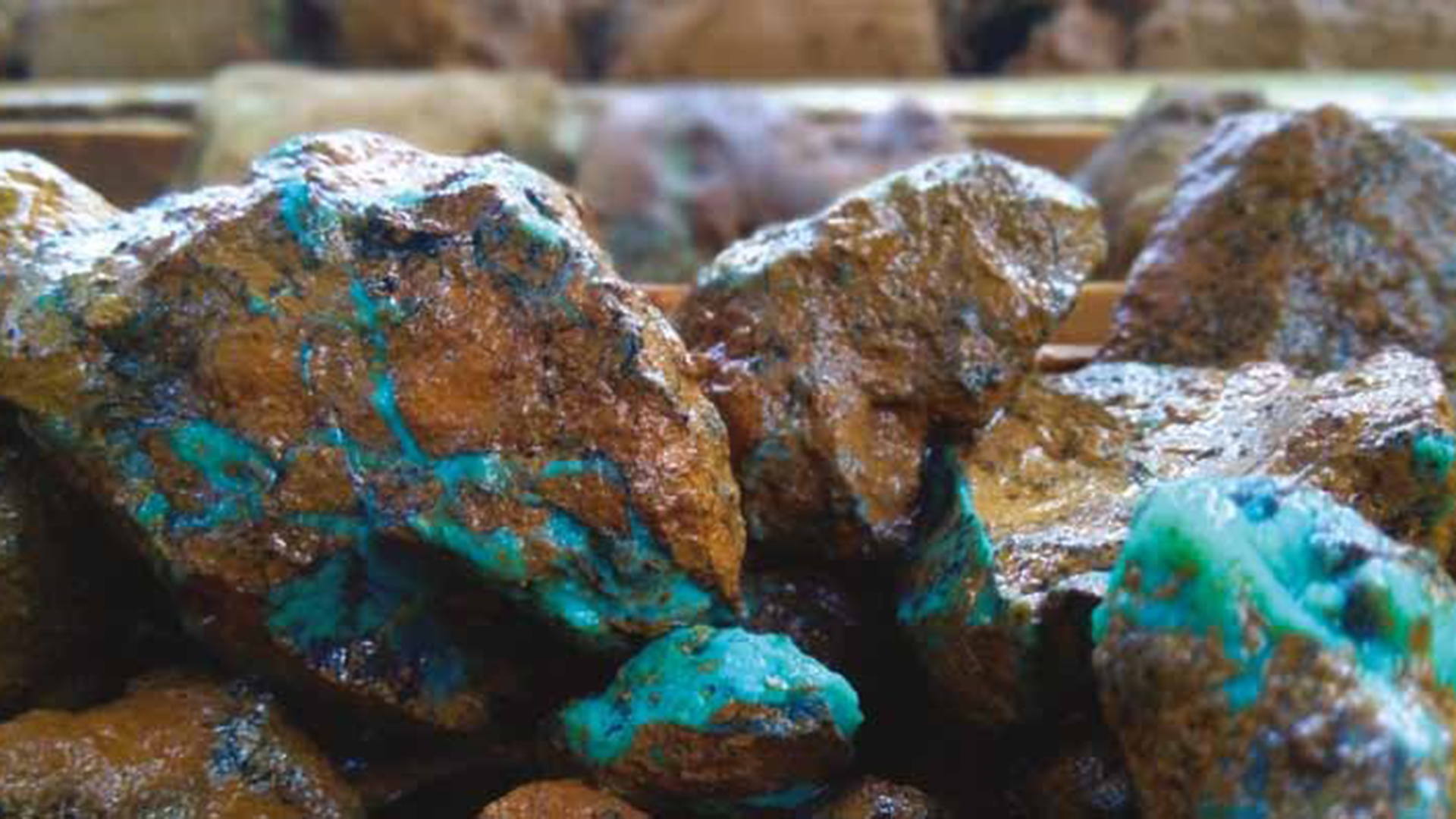 LGES and POSCO
In June 2021, QPM announced it had entered into a binding agreement with LGES and POSCO regarding an equity investment in QPM, agreeing to invest US$15m in QPM through a subscription of ordinary shares. QPM also entered into offtake agreements with LGES and POSCO for the supply of nickel and cobalt from the Project.
German suppliers
QPM has recently announced a collaboration agreement with German companies Plinke GmbH, Andritz Separation GmbH, and Siemens Ltd to supply vital equipment for the Project. Germany's Export Credit Agency (ECA), Euler Hermes, has provided a letter of interest to provide a tied loan guarantee of A$500m, attributed to the value of equipment generated by the German suppliers. Additionally, KfW IPEX-Bank expressed in-principal interest to facilitate up to A$357m in debt financing split between the Euler Hermes guaranteed debt and non-ECA guaranteed debt.
As per the agreement, the German suppliers will:
Advance the Project in a mutually beneficial manner;
Ensure the supplied equipment is designed and constructed to meet the Project's requirements;
Provide performance guarantees for the equipment; and
Identify the fastest route to construction and commercial production.
Subject to completion of the optimisation test work, engineering, and commercial negotiation, the German suppliers will also:
Provide construction and commissioning assistance;
Visit plants in which their equipment is operating; and
QPM agrees not to undertake a competitive tender on the equipment.
Commenting on the move, QPM's Managing Director and Chief Executive Officer, Dr Stephen Grocott, said: "We have long identified that our German partners would be well positioned to supply commercially proven equipment required for the TECH Project. We have been actively engaged with Plinke, Andritz and Siemens throughout our feasibility work. Formalisation of these relationships through the Collaboration Agreement is a clear demonstration of each company's intentions and support for the TECH Project.
"This validates QPM's strategy of sole-source partnering with leading equipment and technology suppliers. Furthermore, the conditional support from Euler Hermes and KfW IPEX represents another milestone in our debt financing process. We are delighted they have the potential to provide loans and loan guarantees to support the financing of the German supply contracts."
Ore supply agreements
QPM has secured up to 2.1 wmt of nickel ore per annum under binding contracts with New Caledonian Société Le Nickel (SLN), Société des Mines de la Tontouta (SMT), Société Minière Georges Montagnat (SMGM) and Maï Kouaoua Mines (MKM).
QPM Managing Director Dr Stephen Grocott said the agreement with MKM, the fourth New Caledonian mining company to enter into an ore supply agreement with QPM, highlighted the growing presence and strength of relationships QPM has established in New Caledonia.
Dr Grocott said the agreements strengthened ties with New Caledonia and increased security of ore supply.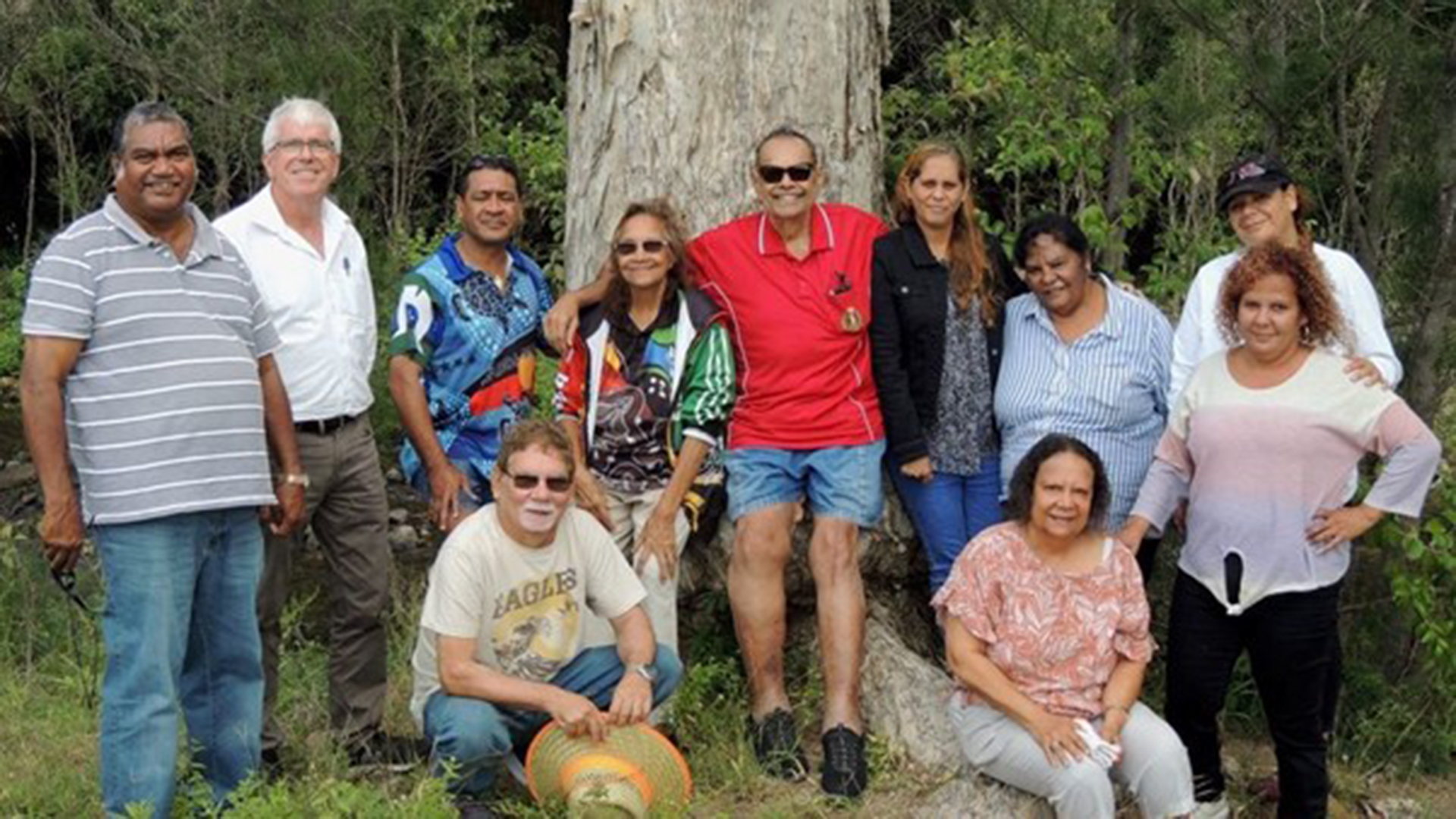 Significance of the Moranbah Project acquisition
In a considerable development, QPM recently unveiled a $5m acquisition of 100% of the Moranbah Project, located 390km south of Townsville. The Moranbah Project is the only currently producing gas field in the Northern Bowen Basin (NBB) that can supply gas to North Queensland consumers and has been in production since 2004.
The Project comprises 100 operated wells across four Petroleum Leases and wastes mine gas supplied from five active coal mines in the region, with infrastructure capable of providing 30 PJ of gas per annum.
The Project will supply a centralised gas processing and compression facility connected to the North Queensland Gas Pipeline (NQGP), which runs adjacent to the TECH Project. Additionally, the Moranbah Project has direct connections to five operating metallurgical coal mines to capture and process mine waste gas, with the ability to connect additional NBB mines quickly, significantly reducing carbon emissions from these sites.
There is also a Gas Transport Agreement (GTA) with NQGP for gas transportation and storage from the Moranbah Project to Townsville. The NQGP can transport up to 39 PJ per annum. Moreover, the acquisition includes a Power Purchase Agreement (PPA) with the 242 MW Townsville Power Station for 100% capacity rights to toll gas and generate revenue by producing electricity for sale into the National Electricity Market (NEM).
Commitment to traditional owners and local communities
Queensland Pacific Metals respects traditional landowners and local Indigenous communities' unique and important association for 'country' – the land, environment, culture, and traditional way of life. QPM has established a strong relationship with The Bindal People, traditional owners of the Lansdown site where the TECH Project will be constructed, with a view to building and sustaining co-operative relations.
A Cultural Heritage Management Plan (CHMP) was finalised with the Bindal people in early 2023. It will ensure that any Indigenous cultural heritage in the CHMA area is identified, protected from damage, and managed under the Indigenous Cultural Heritage Act. In addition, the company has committed to a memorandum of understanding regarding employment, training, apprenticeships, and other opportunities for Indigenous people and will work with traditional owners to define the skills required for the positions and identify suitable candidates.
Please note, this article will also appear in the fourteenth edition of our quarterly publication.

Go to this partner's profile page to learn more about them