Dries Acke, Policy Director at SolarPower Europe, offers an overview of Europe's current solar energy outlook and how it has changed in recent months, and discusses the challenges that need to be addressed to ensure a prosperous future.
The solar energy industry has experienced an intense period of rapid change in recent years, as various societal events have altered policy and accelerated demand for renewable technologies. With Europe already working toward such targets to have at least 40% renewable energy sources in the European Union's (EU) overall energy mix by 2030, goals were pushed even further when the European Commission (EU) introduced the REPowerEU plan in May 2022. Published in response to Russia's invasion of Ukraine, the plan sets out a series of measures to rapidly reduce the EU's dependence on Russian fossil fuels well before 2030 by accelerating the clean energy transition through saving energy, producing clean energy, and diversifying the EU's energy supplies.
Published as part of the REPowerEU plan, the EU solar energy strategy aims to deploy over 320 GWac of solar photovoltaics (PV) by 2025, more than doubling the 2020 output, and almost 600 GWac by 2030. To achieve this, the strategy suggested strengthening the EU industrial solar value chain through the introduction of the European Solar Photovoltaic Industry Alliance. Launched in December 2022, the Alliance aims to develop an EU solar PV industrial ecosystem to help secure and diversify supplies of solar PVs. It will do so by scaling up EU manufacturing of competitive, innovative, and sustainable solar PV products as well as diversifying international PV value chain components and supply raw materials.
Working to strengthen the link between policymakers and the solar PV value chain, SolarPower Europe is a member-led association for the European solar PV sector representing over 270 organisations across the entire solar energy sector. The organisation works closely with its members to create the right regulatory and business environment to take solar to the next level. The Innovation Platform spoke to Dries Acke, Policy Director at SolarPower Europe, to find out more about their projections for the solar sector moving forward.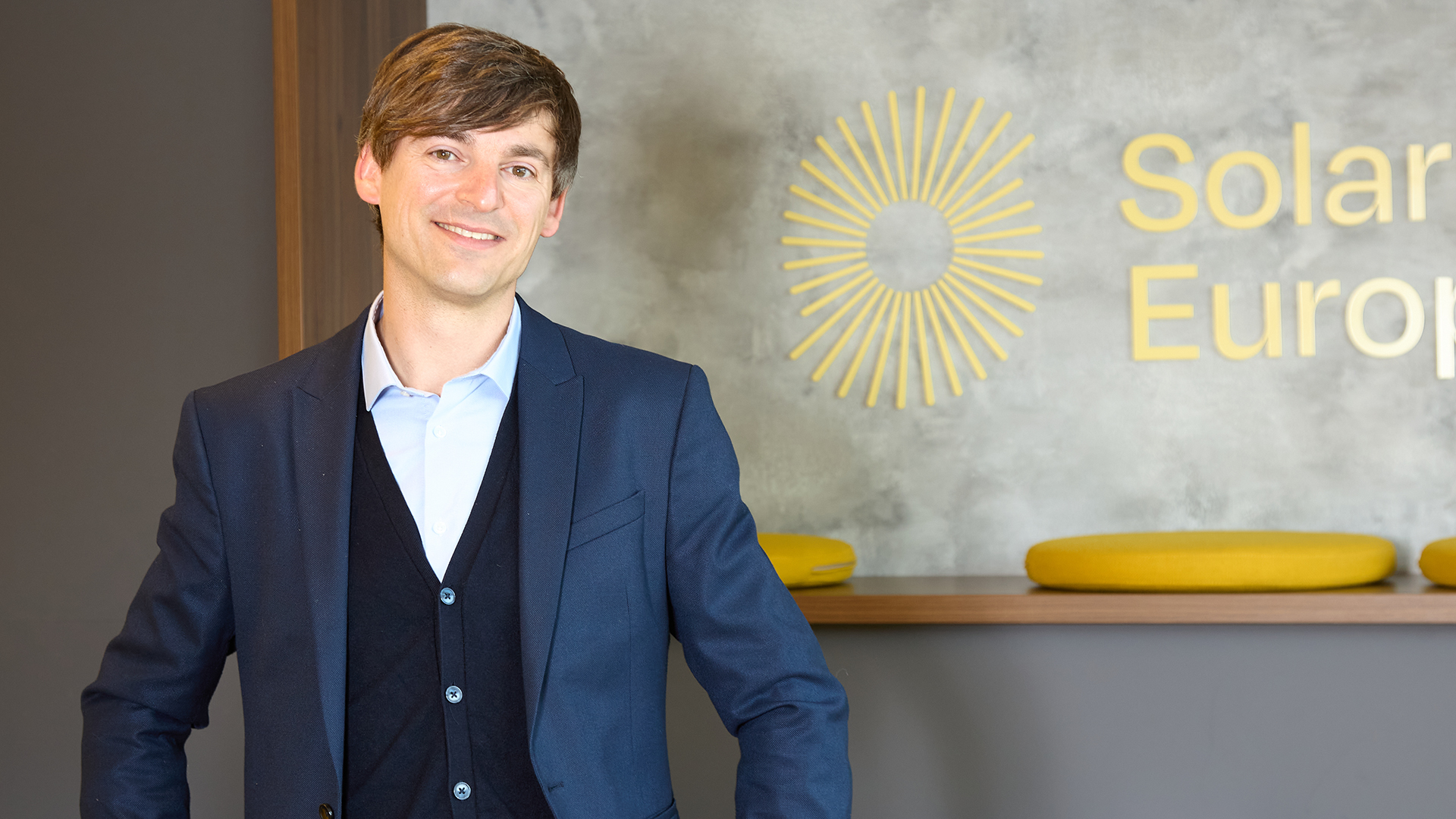 What were the key successes of the solar energy sector and your work in 2022?
A landmark moment for the EU solar sector was the first-of-its-kind EU Solar Strategy, proposed in May 2022 by the European Commission. The Strategy takes a serious look at the framework conditions for the development of solar PV in Europe – skills shortages, administrative bottlenecks, reshoring manufacturing, and more – and tabled legislative provisions for Europe to act on. Critically, the Strategy sets a 750 GWdc target for total solar capacity in the EU by 2030. The new ambition has set a clear direction of travel for European solar and sent strong signals to investors that the European solar age is upon us.
Solar numbers speak for themselves. EU solar installations saw a 47% year-on-year growth from 2021. With over 40 GW installed in 2022, we doubled the amount of annual solar installed compared to 2020. In a year defined by energy insecurity and climate crisis, solar powered the equivalent of 12 million more homes and replaced the need for over 100 LNG tankers. Europe also now has more than one million homes that are solar battery-powered, as the residential energy storage market really begins to take off.
Our EU Solar Job Report 2022 found that, post-pandemic, solar created over 100,000 EU jobs from 2020-2021. We launched the online #SolarWorks Platform in December to connect potential solar workers to jobs and training.
In 2022, we also took a significant step forward in our efforts to drive a more responsible, transparent, and sustainable solar value chain. The Solar Stewardship Initiative launched in October, with 50 solar organisations uniting behind the new supply chain sustainability initiative. Following pilot and consultation stages, the SSI will be a solar-specific supply chain assurance scheme that will further develop confidence in how, where, and by whom, solar products are manufactured.
On a global level, the world crossed a key milestone in April 2022, reaching 1,000 GW, or 1 Terawatt of installed solar capacity. It means that global solar capacity doubled from 2018. Solar remained the fastest growing renewable energy, with 168 GW of solar representing over half of the 302 GW of renewable energy installed around the world.
How have the societal events (war in Ukraine, energy crisis, cost-of-living crisis) of the past year impacted the direction of your work?
The unprovoked Russian war on Ukraine is a European tragedy, and we are hoping for a swift and peaceful resolution as soon as possible. The war has had far-reaching consequences, and shown more than ever that fossil energy is a strategic vulnerability beyond the climate crisis. As Ursula von der Leyen said – less dependency on Russian gas and other fossil fuel sources also means less money for the Kremlin's war chest.
Post-pandemic, and post-invasion, Europe has experienced record gas prices, which have driven high energy bills and a cost-of-living crisis. This has spurred a dramatic refocusing on the role of renewable energy to protect citizens from volatile energy pricing, beyond its role in fighting climate change. For solar, that means the already rapid growth trajectory will go even faster, and we are seeing this already. In 2021, our highest scenario for last year was 36 GW. Given the crises, we ended 2022 with at least 41 GW of solar installed. the
Is Europe's infrastructure currently sufficient enough to support the rise in demand for solar technologies? What do policymakers need to consider to accelerate the adoption and deployment of solar power?
Our EU Market Outlook for Solar Power 2022-2026 shows that the EU added at least 41.4 GW of solar in 2022. Our average prediction for 2023 is 53.6 GW of new solar. However, the International Energy Agency (IEA) tells us we need at least 60 GW of solar in 2023 to make up for the shortfall in Russian gas. That is within the realms of possibility, since our upper projection is 68 GW – but it will not happen without dedicated support and attention from policymakers. EU lawmakers already have several solar topics on their agenda this year. In the European Year of Skills, we need to certify as many solar installers as possible. EU energy security goals require over one million solar workers by 2030.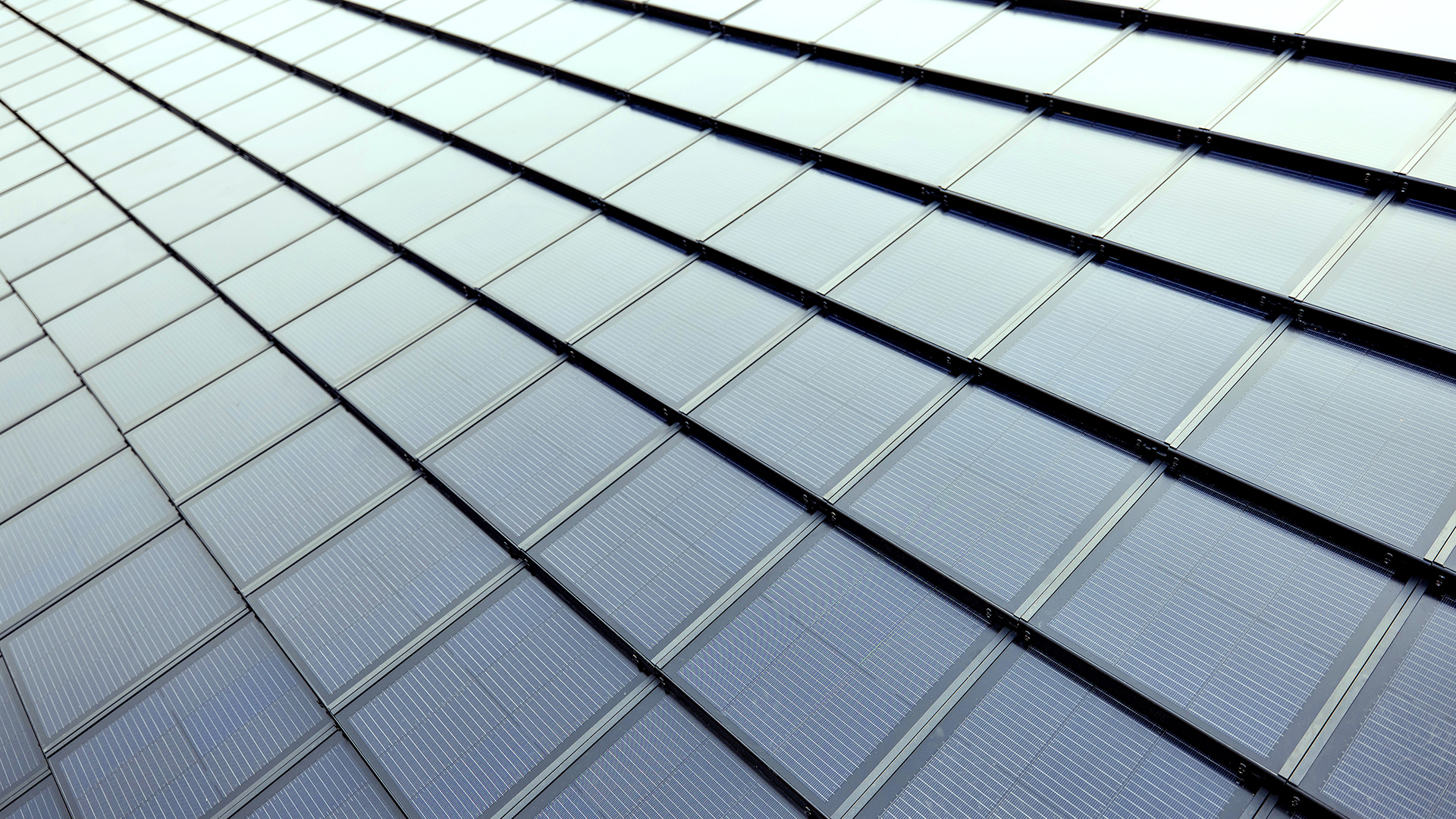 Through emergency legislation, and upcoming permanent EU law, permitting and spatial planning for renewables should be streamlined – we need to make sure these rules are sensible and well implemented. Work on the European Solar PV Industry Alliance will play a key role in supporting European solar manufacturing, at the centre of a diversified, global solar supply chain. Critically, we need to get the grid ready for a distributed and flexible energy system. That will look like indicative energy storage targets and fewer delays in connecting renewables to the grid.
What is the European Solar Photovoltaic Industry Alliance and why has it been launched?
The European Solar PV Industry Alliance launched in December 2022 to bring together key actors in the value chain to promote investment in, and the co-ordinated development of, large-scale solar factories in Europe. The Alliance aims for 30 GW of committee manufacturing capacity of each key solar component by 2025. That is more than six times the current average capacity of around 4.5 GW.
The new Industry Alliance comes at a critical time. In confronting energy and climate crises, global competition to build solar panels is rapidly stepping up, as seen by the US Inflation Reduction Act. Europe needs to ensure the continent's place in the global solar journey, and guarantee the continent has access to the solar panels it needs.
One thing the Alliance is missing is dedicated funding to support solar industrialists in Europe – who contend with some of the highest energy prices in the world. We are hoping the Green Deal Industrial Plan, which is due to be published later this month, should include the imminent relaxation of European Union (EU) subsidy rules. Under this plan, the European Commission should revise and simplify EU State Aid rules. Revisions should be temporary and targeted at critical clean technologies. Leaders and policymakers also need to leverage existing funds, like EU recovery funds for solar and inverter manufacturing now, and create markets for sustainable solar produced in Europe, for example via green public procurement rules or sustainability criteria in commercial auctions. The European Commission should establish an EU-wide definition for 'best-in-class solar' based on a set of environmental, social and governance (ESG) criteria to support the competitive edge of European governance products. We can get creative and consider an innovative financing mechanism revolving around EU-wide tenders for solar manufacturing and provide investment stability on a ten-year basis.
What are your plans for 2023 and beyond?
In 2023, we will be working hard to leverage emergency EU regulation published last year to accelerate solar deployment. We know we will need at least 60 GW of solar this year to compensate for Russian gas shortfalls. Beyond 2023, the 750 GWdc target for 2030 means we need, on average 68 GW of new solar every year. The growth curve is exponential, so we will hit that number around 2026, and build towards a 100 GW annual market by the late 2020s. We believe that we could even have 1 Terawatt of solar in Europe by 2030.
Dries Acke
Policy Director
SolarPower Europe
https://www.solarpowereurope.org/
https://www.linkedin.com/company/solarpowereu/
https://twitter.com/SolarPowerEU
https://www.instagram.com/solarpowereu/
Please note, this article will also appear in the thirteenth edition of our quarterly publication.