To ensure early warning systems for all can become a reality, countries must invest more into state-of-the-art data and technology.
The concept of early warning is extremely relevant today and will be an important subject for the future. The 2022 International Day for Disaster Risk Reduction on 13 October was focused on raising awareness about the importance and current lack of multi-hazard early warning systems.
According to the United Nations Office for Disaster Risk Reduction (UNDRR), half of worldwide countries are not covered by such systems.1 The need for implementing early warning systems is even more relevant for developing countries, which are more vulnerable due to the effects of climate change and limited resources to mitigate these devastating impacts. Reducing human losses and material damage linked to disasters is one of the most important challenges of our time.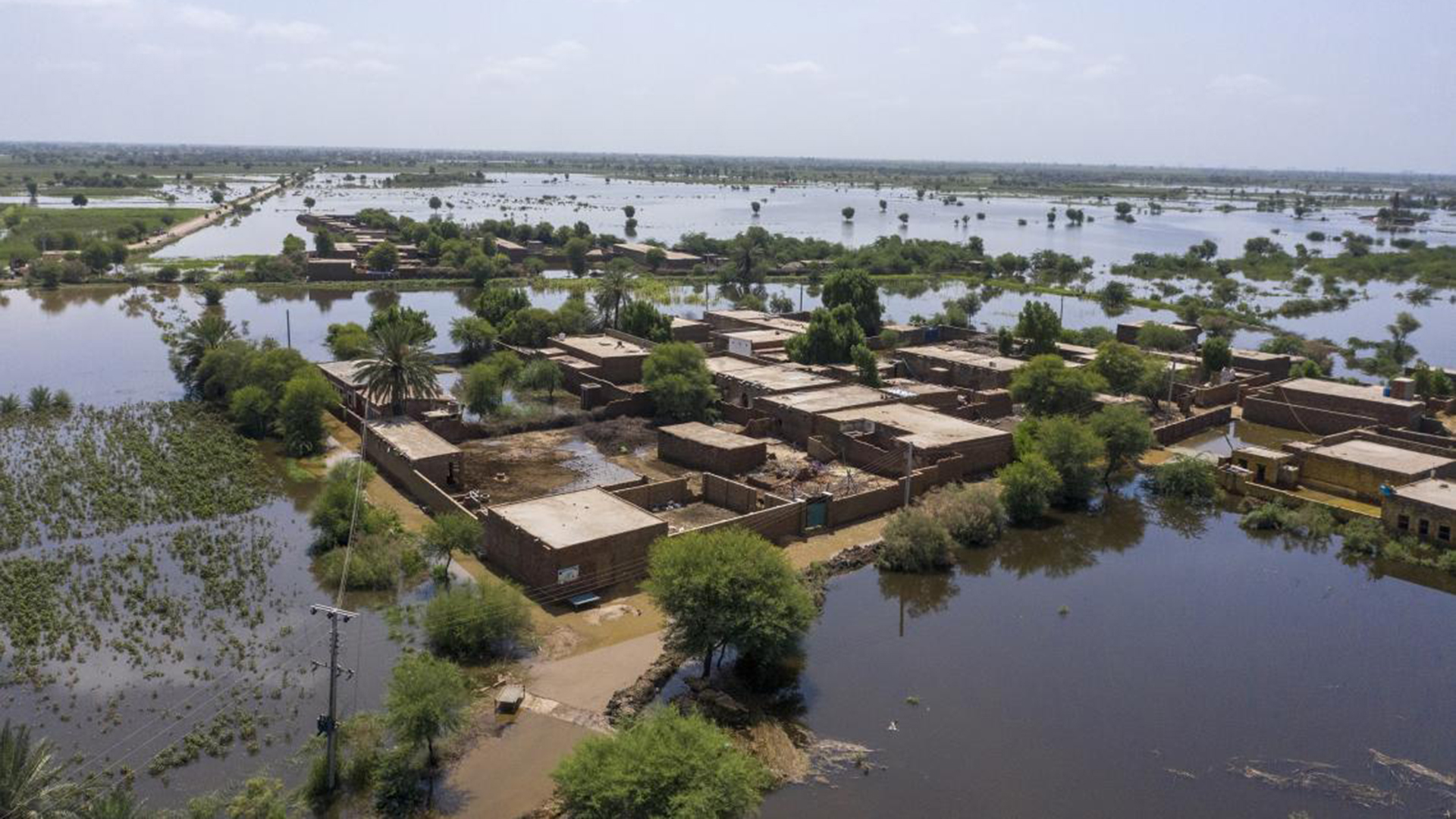 Surveillance and forecasting as a first step to early warning
Looking at recent disastrous events at a global level, and the importance recently attributed to the need for warning systems, it may seem that not much is being done to warn the public early enough, respond appropriately, or mitigate impacts. This is far from the truth. Worldwide, many organisations monitor hydrometeorological, geological, and other types of hazards, in order to allow the design, preparation, and execution of an adequate response.
At a European level, the GloFAS (Global Flood Awareness System), managed by Copernicus, aims to facilitate early warning responses to floods in countries that cannot forecast these events on their own. At a national level, the most developed countries have implemented their own flood detection and forecasting systems.
When it comes to surveilling meteorological hazards, such as hurricanes (cyclones or typhoons depending on geographical location), worldwide, well-known organisations take the lead. To name a few, the World Meteorological Organization (WMO) and National Oceanic and Atmospheric Administration (NOAA) are major actors in hurricane forecasting. Dedicated centres such as the National Hurricane Center and Central Pacific exist. Furthermore, other national meteorological organisations such as the UK MetOffice, Météo France, and the Japan Meteorological Agency (JMA), observe these atmospheric conditions.
Tsunamis are detected by a wide range of dedicated centres and organisations worldwide. The Pacific Tsunami Warning Center (PTWC), the Intergovernmental Coordination Group for the Tsunami Early Warning and Mitigation System in the North-eastern Atlantic, the Mediterranean and connected seas (NEAMTWS), and other ocean-based organisations observe tsunami hazards throughout the world. Again, other national organisations exist, such as the National Tsunami Warning Center (NTWC) in the US, the Centre National d'Alerte aux Tsunami (CENALT) in France, and the Hellenic National Tsunami Warning Center (HL-NTWC) in Greece.
Other hazards, natural and man-made, need to be observed, including volcanoes, earthquakes, wildfires, avalanches, landslides, and drought. Surveilling these phenomena is crucial, especially since one event can trigger another. For instance, a marine volcanic eruption that causes a tsunami leads to a further cascade of events. An example of this is the so-called 'Natech' events, such as the 2011 Fukushima disaster, which followed the Tohoku tsunami caused by a marine earthquake. The JMA attempted to develop an efficient, country-wide warning system and successfully issued the first early warning message only three minutes after the earthquake had occured.
Observing the presence of atmospheric conditions conducive to the formation of cyclones, anticipating and modelling river's reaction to snowmelt or forecasted heavy rainfall, and detecting hydrological anomalies in a watershed early on, are only some of the means to anticipate an event and prevent it from turning into a disaster by issuing an early warning to exposed people. Hence, warning information needs to be transmitted to those concerned in a fast and easy to understand way, without omitting or losing any vital information in the transmission process between the different responsible entities.
Many choices have to be made to offer the best early warning systems possible, including the means to transfer a warning, the timeframe, and the right language and precise words to pass on the alert message.
Inequalities in the coverage of warning systems
Recently, many countries have made considerable steps towards a more efficient early warning system by introducing cell broadcasting and location-based SMS as warning tools. People located in an area that could be hit by an event, such as a flood, will be alerted by a notification on their phones and will be invited to behave accordingly. Some European countries, such as France and Luxembourg, have recently tested these new location-based warning systems.
However, considerable inequalities in the coverage of these warning mechanisms persist. The least developed countries, which are threatened by disasters under climate change, do not yet benefit from such effective early warning measures.
Therefore, in order to adapt to more extreme weather events, the UN has launched an initiative which sees everyone protected by early warning systems in five years.2 As a major partner of this initiative, the WMO will increase its efforts to develop the existing mechanisms and focus on 'people-centred' methods.3 The importance of early warning systems was highlighted by the 'Adapt Now' report from the 2018 Global Commission, which asserts that such systems "provide more than a tenfold return on investment".4 Based on the UN's estimations, the 'Early Warning for All' initiative will cost €3.1bn,4 but will prevent damage values of several billion euros. Despite this, the estimated investment is dwarfed by the economic losses of some single events, such as superstorm Sandy, which inflicted nearly $70bn in damage.
Since the UN and WMO have issued the call for early warning systems for everyone, similar initiatives have arisen. For instance, MFI, alongside the French company Predict Services, have presented their 'W4ALL' initiative at COP27.5
Ensuring open access to important data will be crucial
Given the recent progress in process understanding, scientific modelling – especially in the area of Machine Learning and forecasting – as well as advances in sensor technologies and high-performance computing, it is clear that early warning systems should be possible for everyone.
However, providing this right is easier said than done. It will be costly and will require time to get right, but it will be worth it. The scientific community needs to further multi-disciplinary and governments need to continue investing in space, air, and ground-based measurement and monitoring networks. All generated knowledge and collected data must be ingested in state-of-the-art computer processing technology, modelling, and system forecasting.
For this to be possible, crucial data and knowledge that remain inaccessible to most need to be shared. Now more than ever, open access of the best knowledge, data, and models available plays a crucial role, because it is the only way to ensure early warning systems for all become a reality.
References

Go to this partner's profile page to learn more about them