We must be smart in our approach to EV charging infrastructure. According to Simon Pickett, Technology, Innovation and Customer Experience Lead at SSE Energy Solutions, 'more' does not necessarily mean 'better'.
Electric car sales are booming here in the UK. It wasn't too long ago that seeing a Tesla was a treat, but now, like Bacon's Law, everybody has a link to someone who owns one.
There were just over 267,000 new EVs registered in the UK last year, a 40% increase from the year before. [1] It's a one-way trend, with legislation phasing out the sale of petrol and diesel vehicles from 2030 already confirmed.
This is good news in the journey towards net zero, but there's a danger that our approach is just not joined up enough; we need to accelerate our rollout of charging infrastructure in a way that enables rather than responds to demand.
At SSE Energy Solutions, we are investing heavily in this area. Over the next five years, we plan to open at least 300 of our own ultra-rapid EV charging hubs across the UK.
At the end of February, there were 38,982 publicly accessible electric vehicle charging points across the UK. It should be noted that these figures do not include the many charge points installed at home or at workplace locations, which are estimated to be more than 400,000. Some EV charging points are available to the public via community or visitor charging, but it's not as simple as just installing more charging hubs.2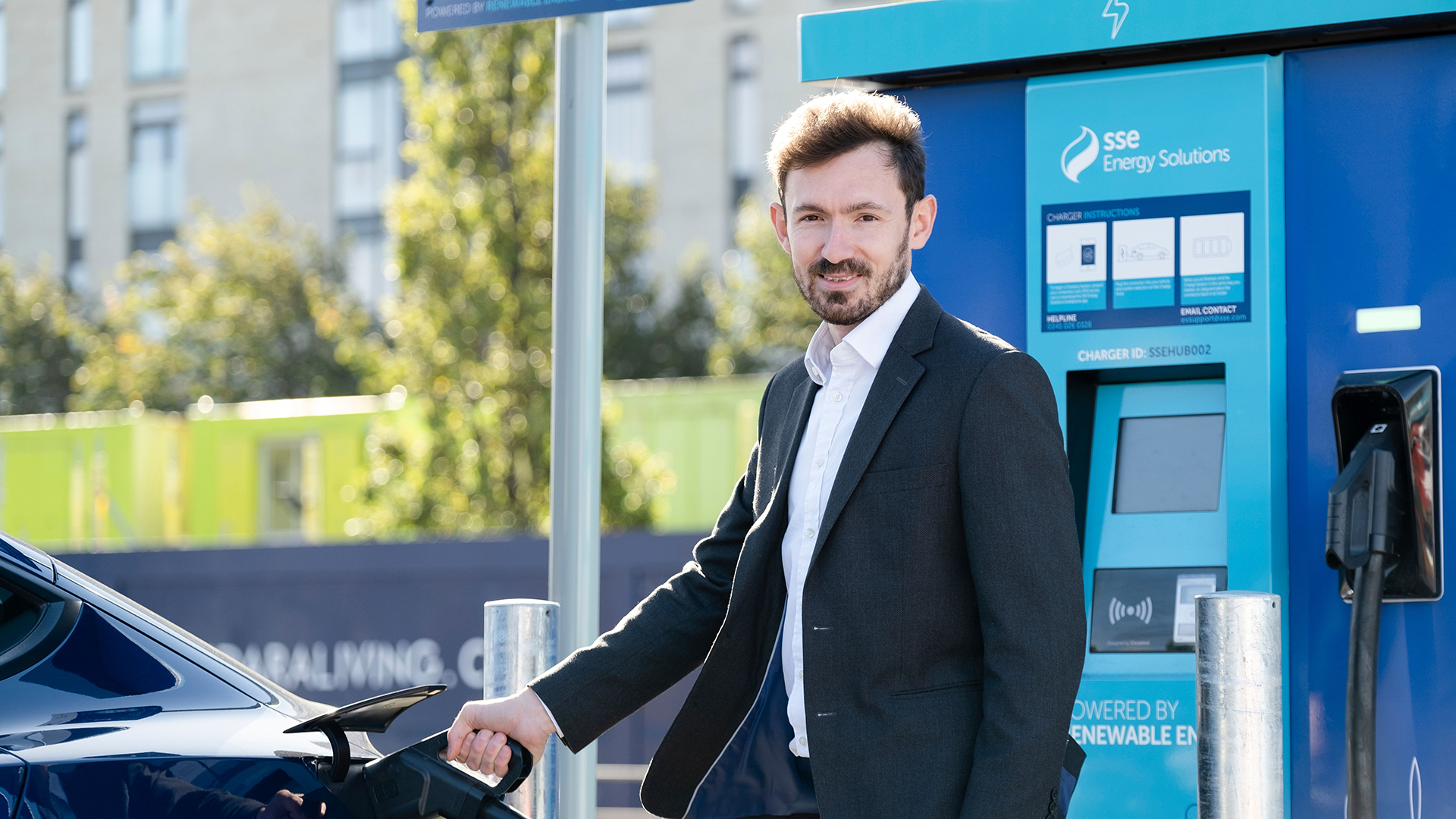 Importance of charge station reliability and efficiency
It doesn't matter if you've planned your journey with the same precision with which NASA plans a space mission. If the charge station you've pinpointed along the route doesn't work, you've wasted your time. We need to ensure the tech is robust and reliable. Currently, there are too many charge points that don't work properly.
We also need to install better ultra-rapid charging infrastructure networks – complementing each other geographically and not fighting over the same locations. According to Zap-Map,
just under 7,500 of the UK's public EV charging points are classed as rapid or ultra-rapid, with the vast majority, 31,566, in the slow or fast categories.
How to optimise accessibility
There are three elements to this. Firstly, we need to factor in the changing nature of EVs, ensuring our charging hubs can accommodate all kinds of vehicles as the tech develops.
We also need to consider the users. We have an ageing population that presents challenges in hub design. Secondly, we need to plan for wheelchair users and people with mobility issues to make sure the sites are easily accessible for them.
Finally, we need to make the whole process quicker and hassle-free. One of my colleagues has a phrase he often uses about this – 'Get in, Get On and Get Gone'. The whole process should take no longer than it takes to stop, refresh your reusable cup, and use the loos. We need to keep it simple, with options on fuel cards and loyalty points for those who want it.
Availability of EV charging points must be improved
This is when it does become a simple numbers game. The last thing anyone wants to do is sit for an hour while the Smith family of 5, on their way to the Eurostar, complete with power-draining smart devices, charge their big family car for two hours at a 50kW charger. Hubs should have as many bays as possible, with some variation on power ratings, all suitable for their location, to ensure queues are kept to a minimum at peak times.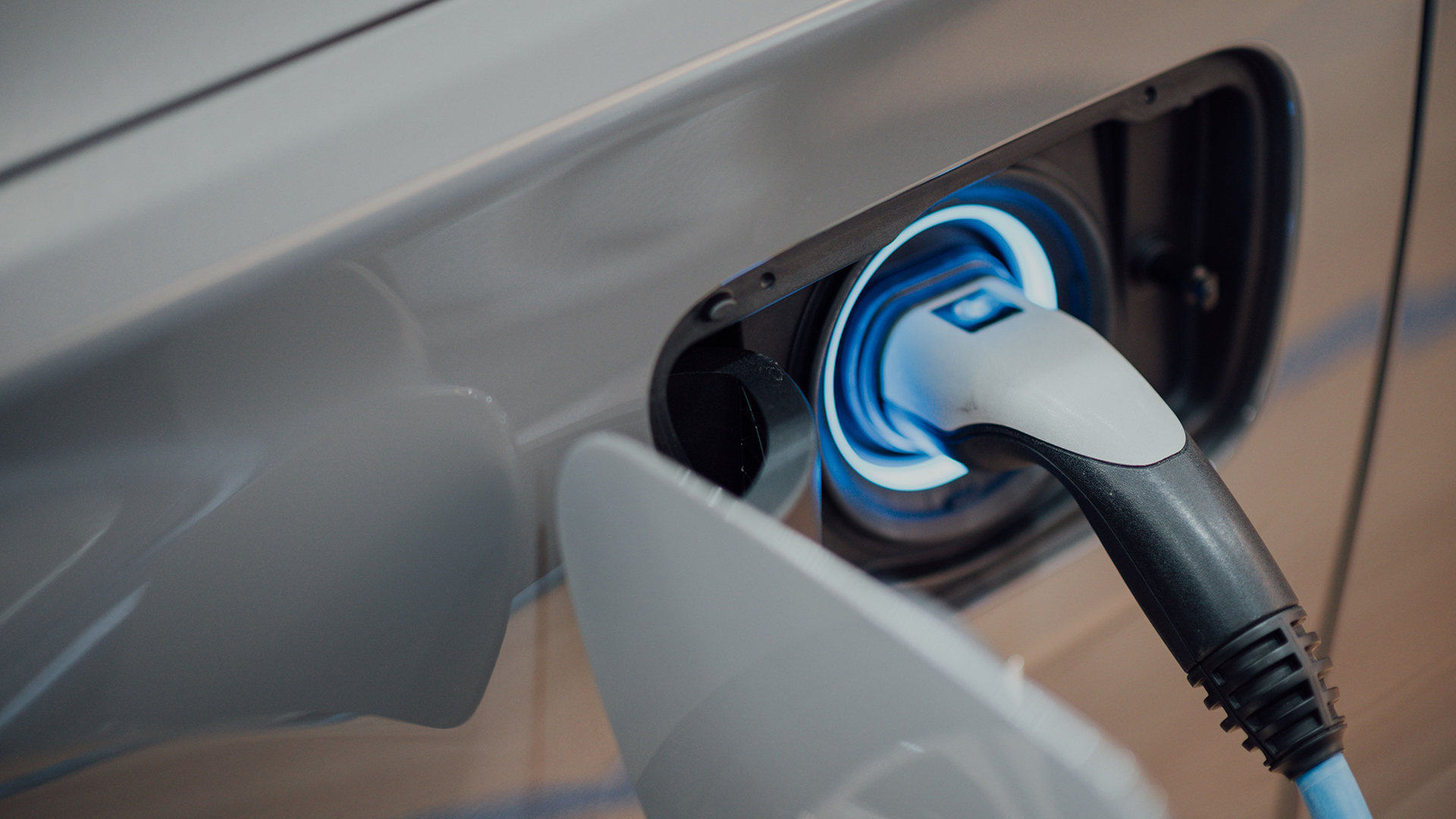 Combatting range anxiety
Last year the good people at Oxford Dictionaries HQ allowed the public to vote for their word of the year for the first time. The winner was 'goblin mode' (yes, I know that's two words). If they do the same in the coming years, then 'charger anxiety' will surely take the crown before too long.
This anxiety can be prominent when considering long-distance travel along stretches of road where high-powered EV charging points might be few and far between or can't be relied upon. This is one of the major barriers to EV adoption, often cited by drivers as the reason they want to wait to change to an electric vehicle. Tackling the lack of suitable rural EV charging infrastructure should be high on the national 'to-do' list.
Location matters
You can see why businesses such as M7 are keen to be involved: locating charging hubs at retail parks will mean no extra miles to charge and we must continue this 'charging for convenience' approach. Sites close to retailers will give people a chance to pick up groceries while their vehicle undergoes a fast, rapid, or even ultra-rapid charge. The location of our first ultra-rapid hub, at Castlebank in Glasgow, which opened last September, was chosen for that very reason.
Hubs also need to be placed strategically along the routes used by fleets to enable rapid top-ups and minimal crossover with holidaymakers and family days out. Many households don't have off-street parking, so charging at home is difficult, and many commercial drivers take their car or van home but may not want it right outside their front window.
We are engaging with businesses and public bodies to identify further locations where there is demand and available land that can be developed. At SSE, we are committed to playing our part in the net zero agenda, but we're keen to move away from a simple 'more is better' approach and to lead the conversation about the future of EV charging infrastructure which considers the changing nature of our society.
References