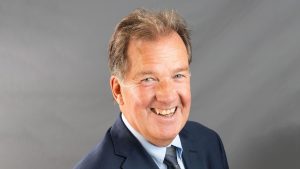 Located in Central Canada, Ontario is one of the country's top mineral producers and is amongst the top ten jurisdictions in the world for mineral exploration spending. With 35 active mining operations, Ontario has become a world-class producer of nickel, gold, copper, zinc, and platinum group elements.
In recent years, Ontario's battery metals sector has greatly accelerated to meet the growing demand brought about by the global energy transition. This has been supported by a string of public and private investments in the province's mining industry, which has seen capital investment in mining go from C$1.3bn in 2010 to around C$2.1bn in 2020.
In 2022, Ontario launched its Critical Minerals Strategy for 2022-2027, designed to unlock the province's mineral potential and drive economic recovery and prosperity. The strategy aims to help Ontario's mining sector realise its true potential by attracting investment, promoting further Indigenous participation in mining, and creating more high-quality employment opportunities in the critical minerals sector.
To ensure Ontario companies have the tools they need to find the mines of the future, the government is also investing C$35m in the Ontario Junior Exploration Program, which will include C$12m for a critical minerals funding stream. An additional investment of C$5m over two years in a new Critical Minerals Innovation Fund will support research for extraction and processing in the north of Ontario.
To find out more about Ontario's electric vehicle (EV) and battery supply chain and its plans for future development, Editor Georgie Purcell spoke to George Pirie, Minister of Mines of Ontario.
How would you describe Ontario's mineral offering and its position in the global battery value chain? How has this changed in recent years?
Just six years ago, a Bloomberg study ranked Ontario as having zero battery-related manufacturing investments. Following major investments from the likes of Volkswagen, and under the leadership of the Progressive Conservative Party of Ontario and our Premier, Doug Ford, Ontario has succeeded to become the number one battery jurisdiction outside of China.
This transformation has been possible for several reasons. Firstly, we are able to offer what the world needs from critical minerals. We have lithium, rare earth elements (REE), nickel, copper, and cobalt – which are all essential battery metals. In addition, our electrical grid is primarily green, with just a small reliance on natural gases. Our mining industry is also largely green and many mining companies have made substantial investments to make their processes cleaner. For example, Vale has invested C$1.5bn towards eliminating CO2 in its refinery stacks. Glencore has invested over C$1bn to ensure that its processing facilities are green. Newmont has built mines powered by electric vehicles. There are also nickel mines being developed just north of Timmins that are hosted in serpentine – a rock that absorbs CO2. This will enable us to carbon-neutrally produce nickel – a critical mineral needed to support the electric vehicle and battery metals supply chain that will enable us to become a number one green jurisdiction.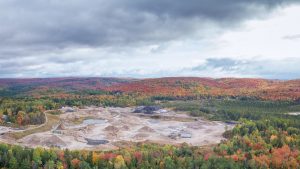 Ontario is attractive to investors for many reasons. Around one year ago, we announced the Critical Minerals Strategy, which is designed to match the mineral potential and meet the requirement for the battery metals needed to power the EV revolution happening in Ontario. The objective is to secure the battery supply chain here in Ontario from top to bottom. It is very important from a capital point of view to be mining, producing, and processing in an environment that is a friendly jurisdiction.
The other part of our Critical Minerals Strategy is a Junior Exploration Program. Currently, Ontario is the number one exploration jurisdiction in Canada. On top of that, we have a Critical Minerals Innovation Fund, which enables our best and brightest to research and develop innovative ways to make these batteries with other materials.
I really believe that we have everything required to be the number one EV mining manufacturing jurisdiction in Canada.
As you mentioned, Ontario's Critical Minerals Strategy was launched last year. What are its key aims and objectives and how will it accelerate Ontario's place in the global battery supply chain?
As I mentioned, the Ontario Junior Exploration Program is needed because, before you can mine and process minerals, you must find them. In this year's budget alone, we have added another C$6m of funding into that program, which has attracted C$17m in private sector investments. This has led to Ontario becoming the number one jurisdiction for exploration in Canada. In fact, 24% of global mineral exploration is happening right here in Ontario, specifically in the Innovation Fund. We recently announced C$5m in an Innovation Fund to support new technologies for mining and processing capabilities in the province.
How can Ontario keep up with the rapid demand for battery metals? How are you working to speed up the mining development process?
It is very clear that we cannot take 15 years to permit and build a mine, as has been the case previously. We introduced the Building More Mines Act to speed up this process by streamlining the permitting procedure, without any integration with the environmental regulations, and/or the duty to consult. The objective here is to be as efficient and effective as possible, within our ministry, to do the business of mining.
Capital is mobile and our objective is to attract capital into the province. An important part of what we are trying to do is to improve the closure process, which is currently very inefficient. Simply put, we can do better than we have been doing from a permitting point of view. This will allow us to be more flexible to rehabilitate the mines, in how we finance the closure programmes, and with the type of financing that is used to secure the liabilities associated with the closure activities for the mines. It is an all-encompassing bill that has been very strongly supported by all parties in this equation. It simply is not palatable to take 15 years to build a battery metals mine.
How are you ensuring sustainable and responsible mining practices in the province?
Ontario has world-class environmental regulations. It should be known that, in all of our mining operations, our discharge water is cleaner than our intake water.
We have mines that are committed to producing battery metals using EVs and clean engineering. Newmont Goldcorp's Borden gold mine is entirely green as it does not use diesel to mine and all of the vehicles used are electric. It is not good enough to say that the minerals are taken out of the ground and the minerals are required to build the batteries needed to power EVs. They must be taken out of the ground in a carbon-neutral fashion. Our mines are being designed in that way and our mining companies are spending billions of dollars to do that.
Our battery metals and mining industry is the whole package. We actively engage with all parties, including industry, Indigenous communities, Indigenous organisations, and we hold ourselves to the highest standards when it comes to being responsible and observing sustainable mining practices.
Please note, this article will also appear in the fourteenth edition of our quarterly publication.