The UK Government has unveiled a new International Technology Strategy to accelerate the country's ambitions of becoming a global superpower in the technology sector by 2030.
The International Technology Strategy outlines how the UK will collaborate with international governments, academia, and industry to harness the nation's already formidable technological expertise and capabilities.
This will help ensure innovation across the UK and forge partnerships with leading and emerging countries in the science and technology space.
The recently published Integrated Review Refresh highlighted how some authoritarian regimes worldwide are leveraging technology to oppress the public.
The International Technology Strategy has been established as an alternative to this – boosting security, innovation, and prosperity for British people whilst safeguarding the country from emerging threats.
James Cleverly, the UK Foreign Secretary, commented: "Now more than ever, it is important that the UK steps up to promote British tech excellence worldwide and takes a stand against the malign Influences that seek to use tech against us.
"That is why we've announced this strategy, helping to deliver on our ambition to be a tech superpower by 2030, backing UK businesses and helping us solve the challenges of tomorrow through innovation and international collaboration."
The UK aims to become a global technology powerhouse
The UK already boasts the largest technology sector in Europe and the third highest valued globally, only trailing behind the US and China.
In 2022, the UK technology industry was estimated to be worth more than $1tr. It hosted over 85,000 start-ups and scale-ups, generating more investment than France and Germany combined and providing a range of lucrative job opportunities.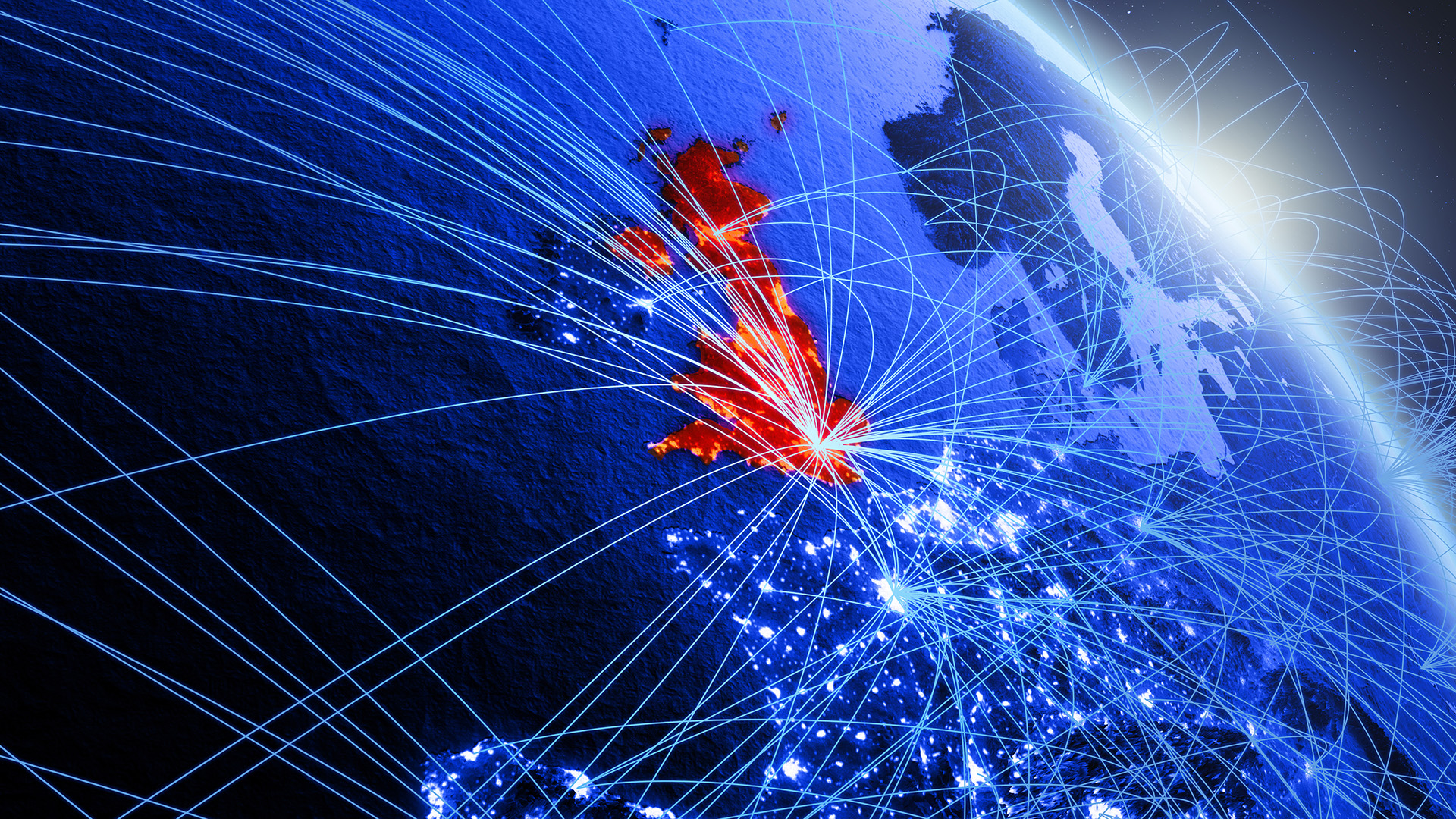 The UK Government recently outlined ambitions to build on these capabilities in the UK Science and Technology Framework, stating that the UK aims to become an internationally-recognised technology superpower by 2030.
The International Technology Strategy details how the UK will achieve this goal.
Aim of the International Technology Strategy
The International Technology Strategy is guided by four principles: to be open, responsible, secure, and resilient.
The UK will develop a network of tech envoys to build the largest tech diplomacy network in the world. This platform will be employed to enforce the four principles, challenge authoritarian narratives, and spur international collaboration.
These targets will be supplemented through the new Technology Centre of Expertise. The first pilot centres are scheduled to open later this year and will amalgamate leading technology and digital experts from the government, private sector, and academia to help countries transform their economies sustainably through innovation.
Within the strategy, the UK will also work with the Organisation for Economic Co-operation and Development (OECD) Global Forum on Technology to cooperate with the international community on how to best implement technology.
Michelle Donelan, the UK Technology Secretary, concluded: "We are a top-class breeding ground for emerging tech, but being a superpower means working with our international partners to turn these nascent technologies into global industries.
"Our International Technology Strategy will ensure we deepen collaboration with our allies on the technologies of tomorrow, driving growth and prosperity for the UK while strengthening our national security."