The UK Government has announced it will provide £7m via the freight innovation fund (FIF) to reduce freight transport emissions.
The FIF will support up to 36 small and medium-sized enterprises (SMEs) across the UK to pioneer innovative ways to make freight transport more efficient, resilient, and sustainable, enabling them to test their ideas and develop new technologies to mitigate emissions across the sector significantly.
The funding aims to improve how freight moves between rail, road, and maritime transport, such as how links between these transport modalities can be optimised for decarbonisation and how containers can be better organised so they can be broken up more easily for the final part of their journey.
Richard Holden, the UK Roads Minister, commented: "Our freight industry is vital to underpinning the economy and keeps Britain moving, so it is crucial we invest in new innovations to make it greener and quicker.
"This fund will accelerate new ideas and technologies, helping to develop a future pipeline of innovations that can be rolled out to create jobs and allow everyone to get their goods faster and easier."
UK Government invests in decarbonising logistics
The FIF supplements previous UK Government initiatives to tackle soaring emissions in the freight transport sector. Earlier funding made considerable progress in achieving these goals, supporting various companies to advance technological solutions to emissions, including:
Hypermile developed an Artificial Intelligence (AI) programme that provides real-time feedback to heavy goods vehicle (HGV) drivers to save fuel;
Fishbone Solutions designed a programme that utilises vibrational data from rail freight wagons and AI analysis to monitor wagon efficiency; and
CGA Simulation created a tool that simulates urban environments to determine the optimal place for infrastructure to facilitate radical developments in logistics.
The FIF was announced last year as part of the government's future of freight plan, the first-ever cross-modal and cross-government plan for the country's freight transport industry. The fund targets five freight transport sector priorities: cost-efficient, reliable, resilient, environmentally sustainable, and valued by society. The plan also shows how identifying a National Freight Network will help determine efficient freight movements and their economic value.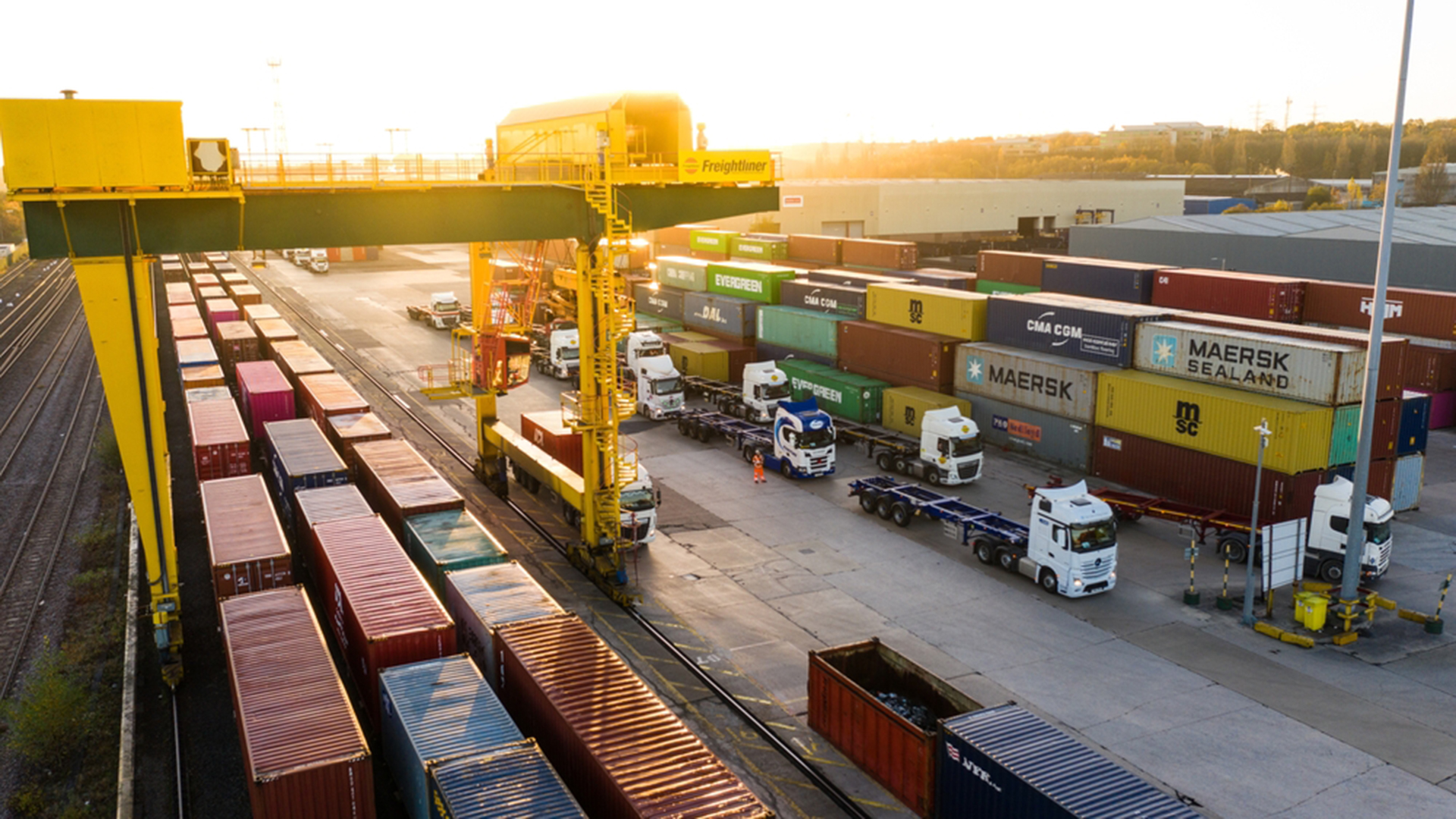 How will the FIF decarbonise freight transport?
The FIF will be delivered by Connected Places Catapult, which will provide technical and business support to SMEs. The fund will help cultivate technological solutions to three long-standing issues in freight transport, including:
A lack of large-scale cross-industry data collection and sharing between different modes of freight transport, such as road, rail, and maritime, which could boost efficiencies and co-ordination;
Inter-modal transport challenges, such as between rail and road and ways to improve how large consignments are broken up into smaller ones to reduce emissions and traffic; and
Improving freight distribution in ports across different transport modes to elevate timings, efficiencies, and predictability of the journey.
The SMEs will also benefit from a freight innovation fund accelerator that will provide specialised business support to increase access to private investment, in addition to the freight innovation cluster – a community of freight industry innovators that host regular networking events.
Nicola Yates OBE, CEO at Connected Places Catapult, concluded: "Each year in the UK, we transport 1.6 billion tonnes of freight using many different modes of transport, and it has never been quicker or easier. The freight sector makes a huge contribution to our economy and contributes significantly to domestic carbon emissions.
"Today, we are delighted to be working with Department for Transport to launch this freight innovation fund as part of their future of freight strategy. The fund will help us to work with innovators and industry partners to develop a pipeline of technology and data innovations that will tackle the freight sector's emerging needs, ensuring that resilience, efficiency, and carbon reduction are core to the sector's future."