UK Research and Innovation have announced they will be financing £10m to the UK Innovation and Science Seed Fund (UKI2S), striving to ensure world-leading scientific research.
Earlier this week, UK Prime Minister Boris Johnson revealed the establishment of a new National Science and Technology Council and an Office for Science and Technology Strategy. Now, UKRI is supplementing the Prime Minister's vision of making the nation a global superpower of science and technology, adding £10m in funding to the UK Innovation and Science Seed Fund.
The £37m UK Innovation and Science Seed Fund provides early-stage, high-risk, long-term capital for young businesses with considerable potential; it is centred around an ethos of enhancing the stature of the UK in the global science and technology sector. UKI2S aim to do this through the commercialisation of various facets of publicly-funded research, such as green energy, healthcare, software, Artificial Intelligence (AI), space technology, in addition to a specialised sub-fund devoted to synthetic biology.
The novel investment will allow the UK Innovation and Science Seed Fund to support more UK businesses focused on early-stage research areas, including Alzheimer's disease, new antibiotics, green chemicals, and airport security. The fund is supported by UKRI partners (the Science and Technology Facilities Council, Biotechnology and Biological Science Research Council and Natural Environment Research Council), the Department for Business, Energy and Industrial Strategy (BEIS), and multiple other organisations from the public sector.
Amanda Solloway, the UK Science Minister, said: "From food solutions for growing populations to high-tech materials for life-saving medical devices, it's exciting to see breakthroughs in UK laboratories being translated to profitable businesses which offer solutions to some of the world's biggest challenges. By funding these projects, we maximise the impact of British innovation, create high-skilled jobs across the UK, and cement our position as a global science superpower."
Monumental investments from UK Innovation and Science Seed Fund
UKI2S has invested in 70 companies so far, equating to £19m, with these small businesses evolving to garner over £640m in private investment, spending in excess of £300m in research and development and creating more than 700 lucrative jobs.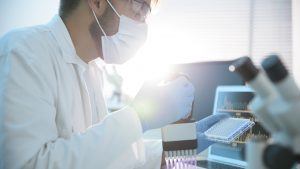 Professor Dame Ottoline Leyser, the Chief Executive of UKRI, said: "This new funding is a testament to the flourishing innovation sector in the UK. UKRI continues to support a vibrant community of start-up and spin-out companies, demonstrating that from the seed of an idea, with careful watering, the boldest and innovative breakthroughs can grow.
"Thanks to seed fund investment, these companies are mining the rich vein of research carried out in laboratories across the UK to deliver solutions to real-world problems and address some of the biggest challenges in medicine, sustainability and technology."
Professor Mark Thomson, Executive Chair of STFC, said: "This new funding allows a new cohort of scientific innovators and entrepreneurs to design the products and services that transform our everyday lives.
"From life-changing medical breakthroughs to cutting-edge technological advances, these ambitious spin-out companies are responsible for tackling some of the biggest problems and challenges in society. The success stories from this high-risk, high-reward fund prove that the entrepreneurial spirit is alive and well in the UK."
Midven, an industry-leading venture capital specialist, independently operate the seed fund. Their director of the fund manager, Andrew Muir, said: "More than 75%of the 'deep science' companies we have backed would almost certainly not have got off the ground without our initial funding, advice and assistance.
"Those companies are now worth around £1bn and have created hundreds of highly skilled jobs. The UK's entrepreneurial spirit is alive and well, and so this additional funding is great news for the next generation of founders."
Success stories
The Electrospinning Company (TECL), a branch of STFC, is an industry pioneer in the manufacturing of nanofibers nanofibrous biomaterials utilised for tissues in regenerative devices and has been supported by UKI2S since 2010. Now comprised of 14 employees and many clients around the world, the company supplies the first FDA-approved medical device containing an electrospun material, recently conducting a £4.5m fundraising round.
Helix Technologies is a UK antenna developer that has successfully got its precision Global Navigation Satellite System (GNSS) into production after raising £500,000, allowing the company to reinforce their engineering team and finance the upscaling of production.
UK company Tropic Biosciences   – who work to provide nutritionally dense food in a sustainable approach to people in the tropics – received a £241,000 investment from the UKI2s fund for synthetic biology, allowing the accompany the advance its development, raising $28.5m and now involving 61 full-time employees.