Renforth Resources is working to develop unexplored mining territories in Quebec to become a key driver in the battery metals supply chain and the green energy transition.
Canadian mineral exploration specialist Renforth Resources is set to become Quebec's newest battery metals discovery.
Renforth's Surimeau District property bears nickel, cobalt, copper, zinc, and lithium, along with platinum group elements (PGEs), lead and several other metals. The land offers a complete polymetallic basket of metals needed for the green energy revolution, on surface in two mineralised structures, each approximately 20km in length and clearly seen in geophysics.
The Surimeau project is in a well located, large land package in the heart of the Abitibi Greenstone Belt in Quebec, Canada, which boasts some of the best mining territory in Canada. The surface mineralisation has year-round road access, green power, and is located on uninhabited government land in a province which is aggressively pursuing the participation in every stage of the green energy storage revolution. This gives Renforth the best possible setting in which to develop its discovery.
Abitibi Greenstone Belt
Renforth's location within Quebec eliminates jurisdiction risk entirely – an important consideration for investors and mining companies in the current environment of resource nationalisation, sovereign ownership demands and the negative impact of changing tax structures. In fact, the Quebec government encourages investment by exploration and mining companies with available rebates, incentivising investors to support activity and some direct funding availability. This is in addition to a clearly written and consistently applied mining act and environmental legislation.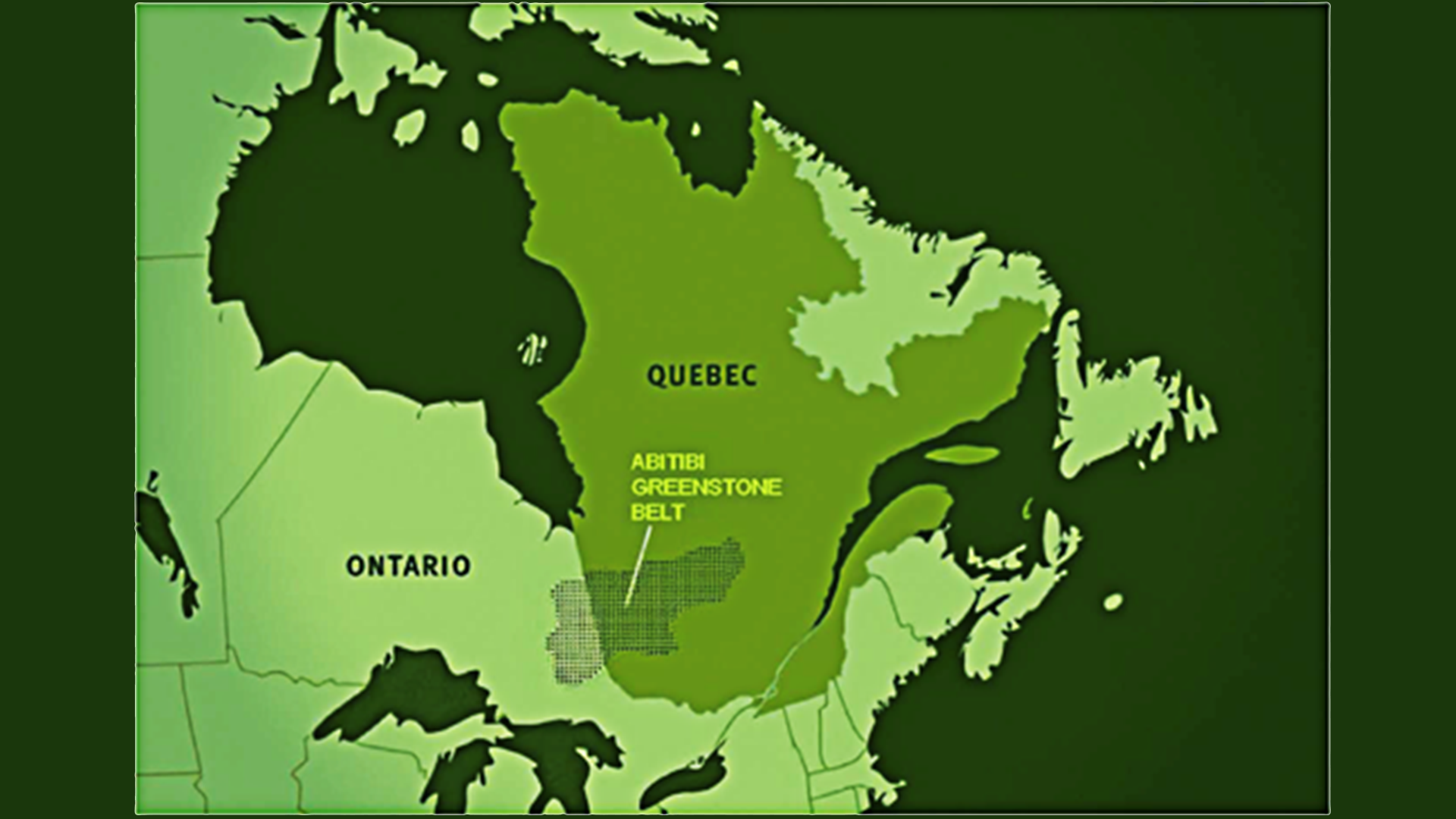 Surimeau Property location
Surimeau, Renforth's flagship asset, covers ~330 km2 of road-accessible uninhabited government lands, with hydro-electric power lines carrying power from the two hydro-electric power generating stations to the south crossing the property. Surimeau hosts numerous occurrences of the full suite of future-facing battery metals – lithium, nickel, cobalt, copper, zinc, and PGEs, at surface in extremely large mineralised systems. Any future mining operations would benefit from the cheapest, and greenest, electricity available in the country, along with road access, driving down the carbon impact of operations. The size of Surimeau, combined with the presence of multiple minerals in several locations, including within large systems at surface, means Surimeau could develop into its own decade-long mining camp utilising a hub-and-spoke model, mining mineralised areas and using one centrally located processing plant. In a mining operation, this would significantly reduce capital expenditure and extend the mine life. The property is in the early stages of determining the amount of battery minerals contained within the known structures, whilst also continuing to explore the significant portion of the property which has never been explored.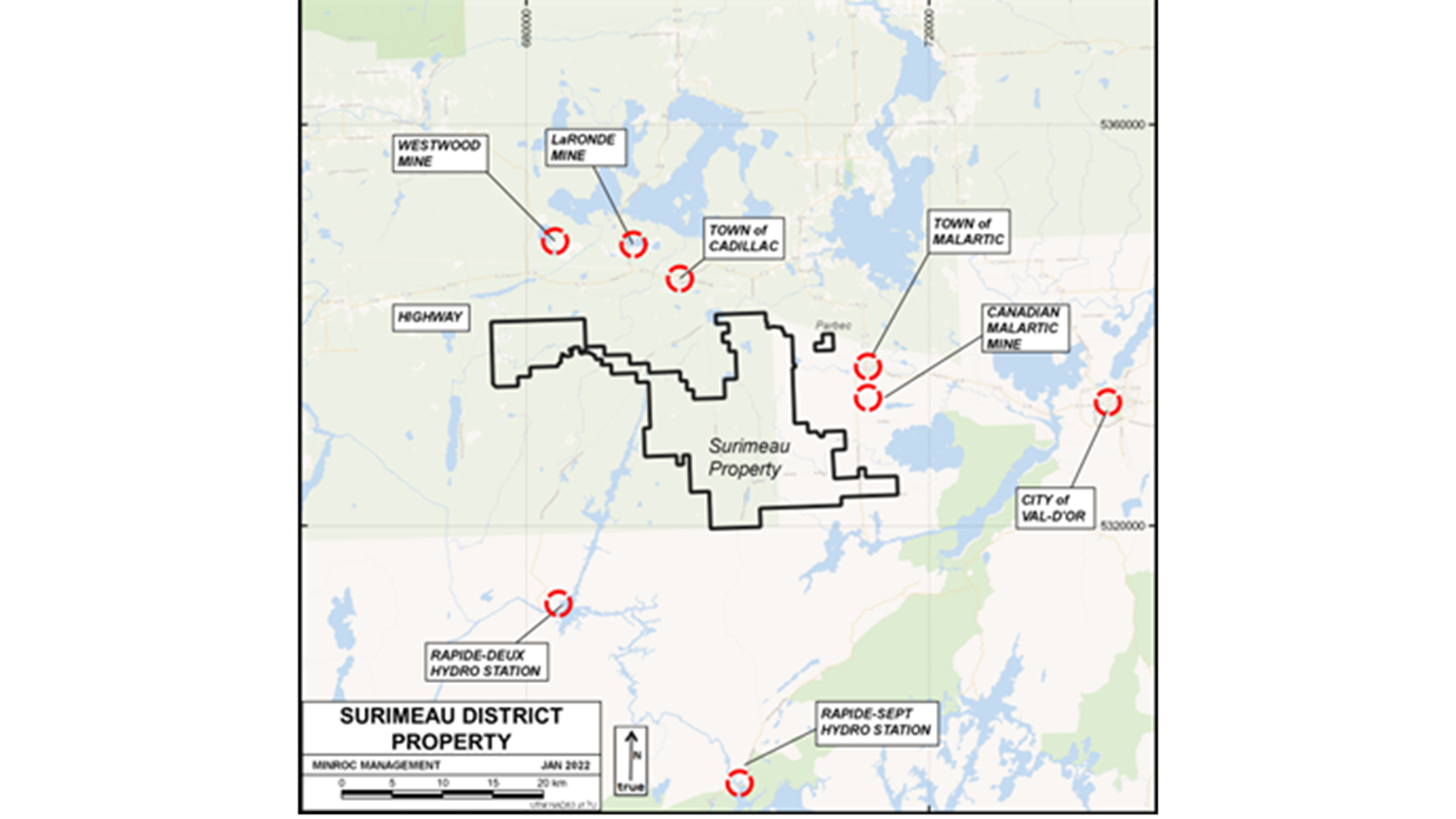 Ongoing exploration
Renforth is actively exploring Surimeau, using both surface operations and drill programmes, in order to define the extent and grade of the mineralisation, which will lead to a resource estimate being calculated. The mineralisation at Surimeau, in the Victoria and Lalonde mineralised structures, seen in the geophysics above, is polymetallic – a fairly typical mix of metals which are mined together in other locations, leading Renforth to conclude that they could be successfully mined and separated at Surimeau.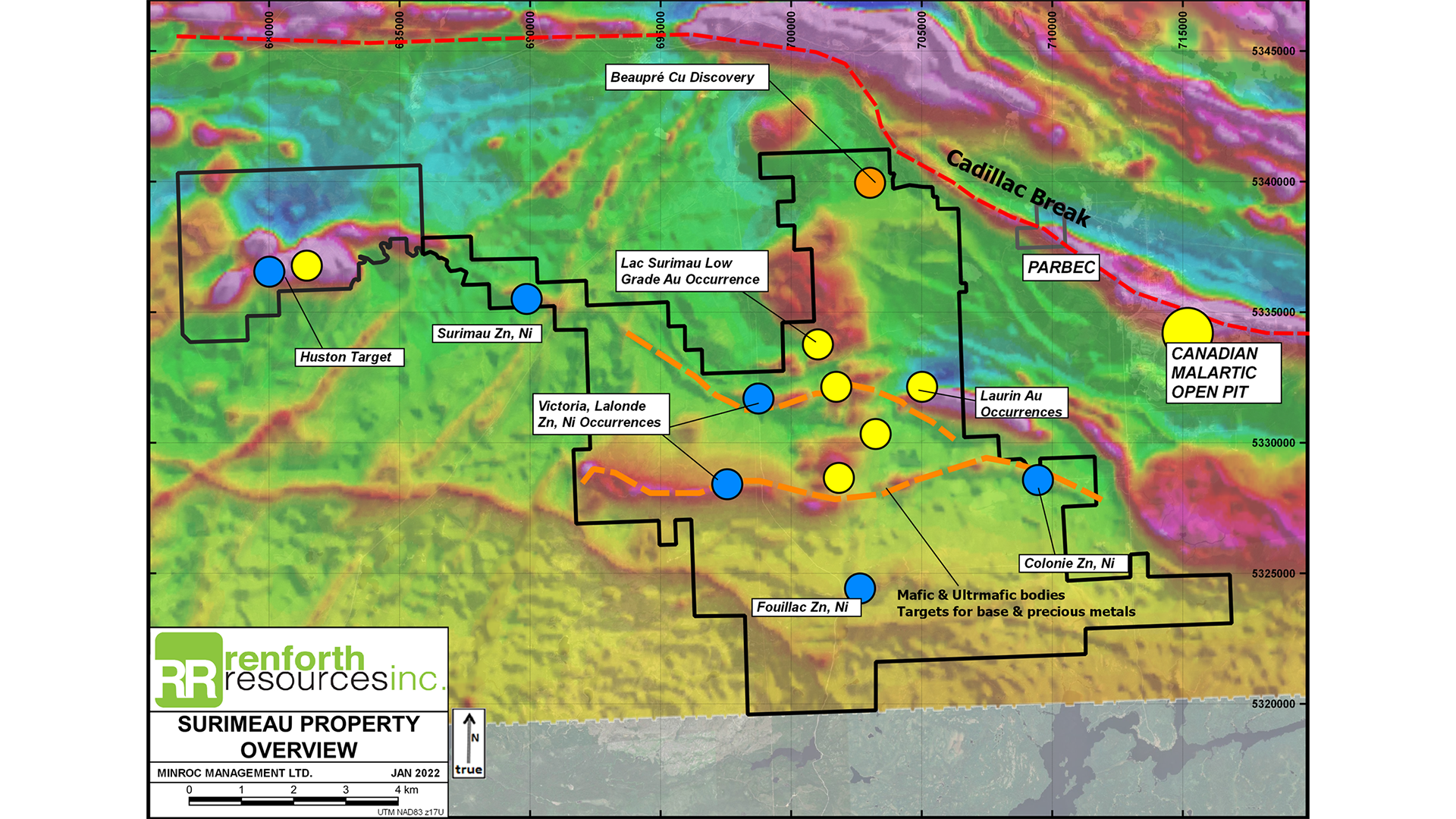 In addition, the polymetallic nature of the mineralisation minimises commodity risk and allows for lower grades of commodities to be viable. It is too soon to define what Surimeau is; however, the Victoria and Lalonde trend may prove to be large-scale, low-grade sulphide-nickel-rich polymetallic systems. Additional work will determine the nature and extent of the mineralisation, and define the value of the property, which should be reflected in the share price of the publicly-traded securities (CSE:RFR, OTCQB:RFHRF).
Please note, this article will also appear in the eleventh edition of our quarterly publication.

Go to this partner's profile page to learn more about them