Mineral exploration and development company Green Shift Commodities is committed to exploiting Argentina's hard rock lithium potential.
Green Shift Commodities is focused on the exploration and development of critical materials needed to help meet net-zero goals. The company has unique exposure to green metals, including lithium from its Rio Negro Project in Argentina, and uranium, vanadium, nickel, phosphate, and rare earths from its Berlin Project in Colombia.
The company is currently advancing its newly acquired, district-scale Rio Negro Project, which hosts prospective lithium ground across Rio Negro, Chubut, and Neuquén Provinces in Argentina. The project consists of approximately 500,000 hectares of staked and granted claims and covers areas of known lithium pegmatite occurrences discovered and sampled in the 1960s by the Argentinian government, plus an additional tens of kilometres of prospective strike containing areas with similar geological and geophysical signatures.
Early mover advantage for hard rock lithium in Argentina
Argentina is one of the top lithium-producing countries in the world and produces approximately 10% of the world's lithium from the Lithium Triangle, known for lithium-bearing brines. Producing mines in this area have attracted major investments from automakers, including BMW and Toyota.
Argentina is highly geologically prospective and, as such, has only recently been explored for its hard rock lithium potential. Lithium found in 'hard rock' is part of minerals hosted in pegmatites. Pegmatites are intruding rock units which form when mineral-rich magma intrudes from magma chambers into the crust. As the last of this magma cools, water and other minerals become concentrated. Green Shift's Rio Negro Project is located on a known pegmatite belt.
Hard rock lithium and brine are two different sources of lithium. The choice between the two methods ultimately depends on factors such as the geological characteristics of the deposit, the cost of extraction, and environmental considerations.
Green Shift's Rio Negro Project is focused on hard rock pegmatite, which takes into consideration the following advantages:
Higher purity: Lithium extracted from hard rock sources tends to have higher purity levels compared to lithium extracted from brine sources, which can contain impurities such as magnesium, potassium, and sodium;
Lower environmental impact: Hard rock mining has a lower environmental impact compared to other mining methods, such as open-pit mining or mountaintop removal mining. The small footprint of underground mines reduces the impact on local ecosystems and communities;
Lower water requirements: The mining process for hard rock lithium typically requires less water compared to brine extraction, which can be advantageous in regions with water scarcity;
More stable supply: Hard rock lithium deposits are typically more geologically stable and less vulnerable to weather events such as droughts or floods, which can impact brine extraction operations;
More diversified sources: Hard rock lithium deposits are found in a wider range of locations compared to brine deposits, which are primarily concentrated in South America's Lithium Triangle. This diversification can help mitigate geopolitical risks associated with relying on a single source of lithium;
More predictable production: Because hard rock pegmatite deposits are typically located in stable geological formations, production can be more predictable compared to other mining methods, which may be subject to fluctuations in weather or climate; and
Better supply chain control: Hard rock pegmatite mining operations tend to have more direct control over their supply chains compared to other lithium sources, which may rely on more complex supply chains involving multiple countries and stakeholders. This can help ensure a more stable and reliable lithium supply for end users.
As the demand for lithium continues, Green Shift believes that hard rock lithium opportunities will continue to be at the forefront of supply.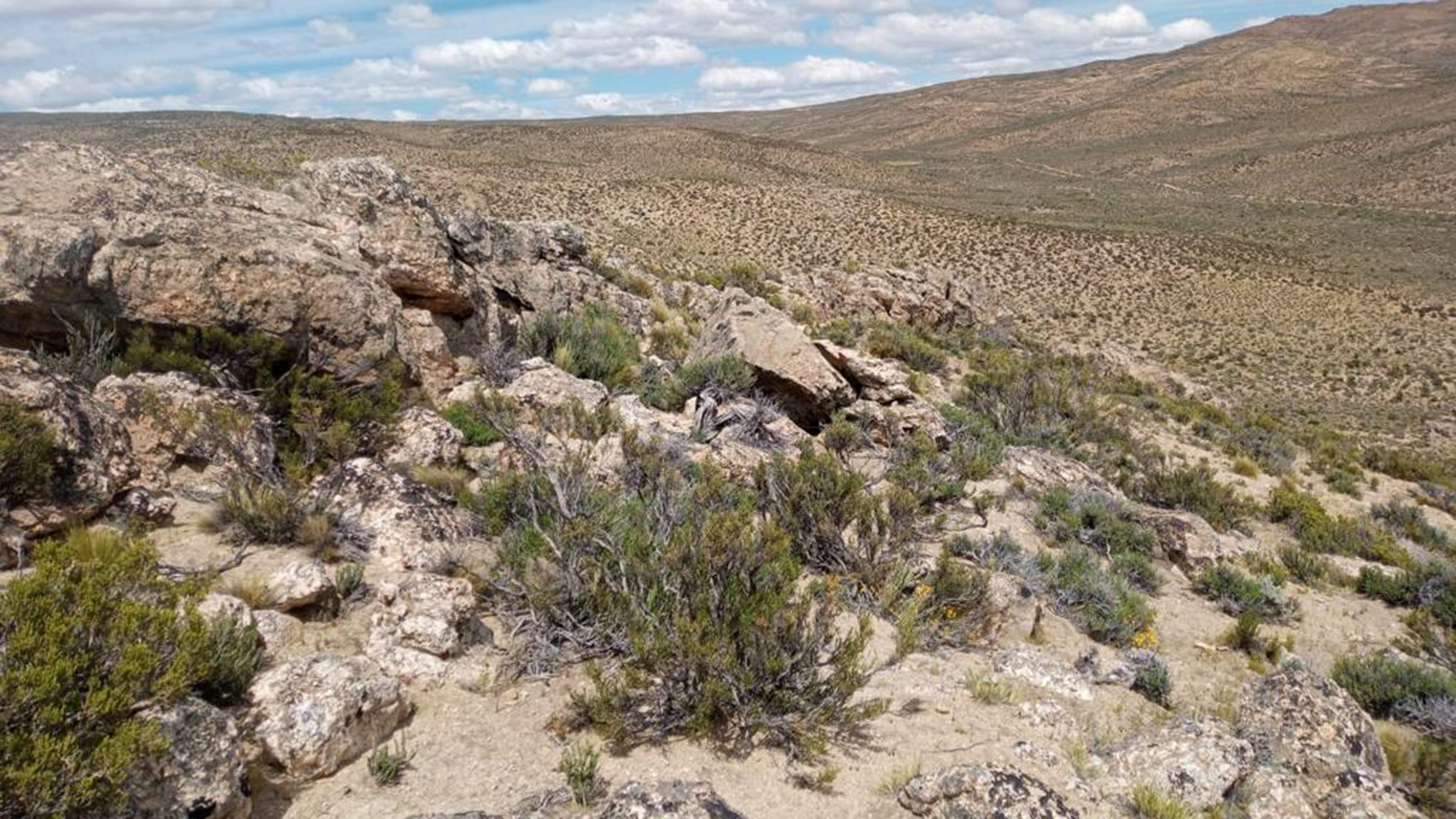 Large and prospective land position
The Rio Negro Project consists of approximately 500,000 Ha of staked and granted claims stretching through the provinces of Chubut, Rio Negro, and Neuquén. The property covers a large portion of an intrusive belt known to host lithium mineralisation in pegmatites. Historic work on granitic stocks in the Manuel Choique (MC) area by the Argentine State in the 1960s identified 19 separate pegmatite bodies where assay results from 60 rock chip samples ranged from 0.6% Li2O to 4.1% Li2O, averaging 2.0% Li2O. Green Shift has not independently verified these reported grades; therefore, they cannot be relied upon until these areas are resampled.
Over 800 structures (possible pegmatite bodies) have been mapped through satellite image interpretation in the MC pegmatite field. This work showed that the identified structures have a total strike length of over 100km. A recent field visit confirmed the existence of many of the target structures identified on satellite imagery. Many of the trenches sampled by the State in the 1960s are still open and accessible for resampling in the planned exploration programme.
The project is located in an area of good, all-season access and extensive infrastructure. Permitting required for systematic exploration is underway.
Green Shift plans to mobilise field crews to Rio Negro to commence its three-month Phase 1 exploration programme immediately. The plan of work consists of prospecting, rock chip sampling and trenching on the highest priority areas located in the Rio Negro Project. Using a Laser Induced Breakdown Spectroscopy (LIBS) analyser provides a real-time estimate of lithium grade. It, therefore, is an invaluable tool for the field teams to assess potential and prioritise targets for further work. After the estimation of grade by the LIBS analyser, the field teams then channel sample the priority areas for determination of lithium grade by an independent, certified laboratory. Official assays typically take approximately six weeks at certified labs.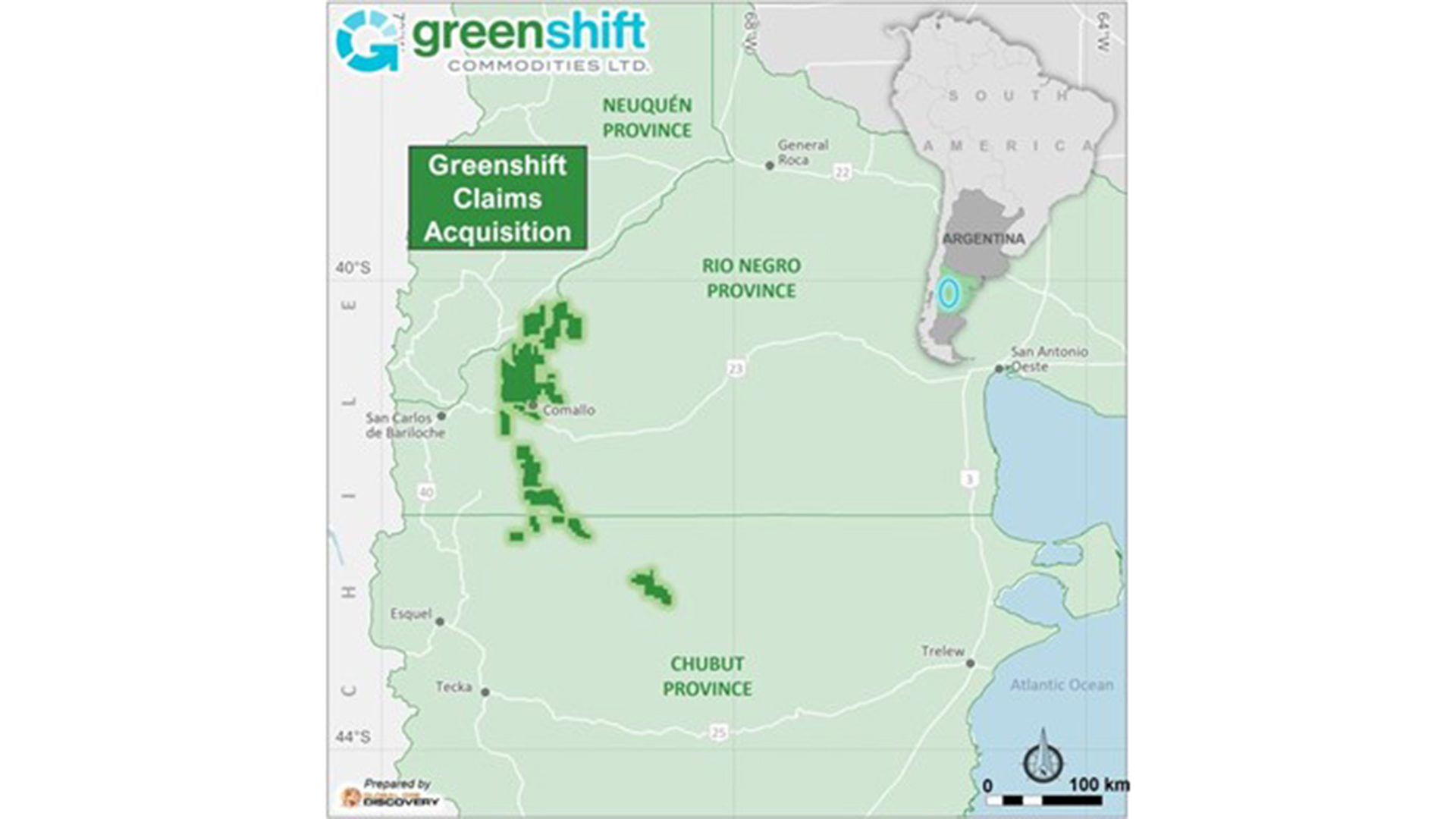 The Phase 1 work programme is expected to focus on areas surrounding the township of Comallo in Rio Negro Province.
In-country technical team in place, supported by strong capital markets, and mining expertise
Green Shift has a dedicated technical team in Argentina with combined experience of over 150 years. This team is led by the company's Executive Chairman, Peter Mullens, who played an instrumental role in bringing the Rio Negro Project to the company.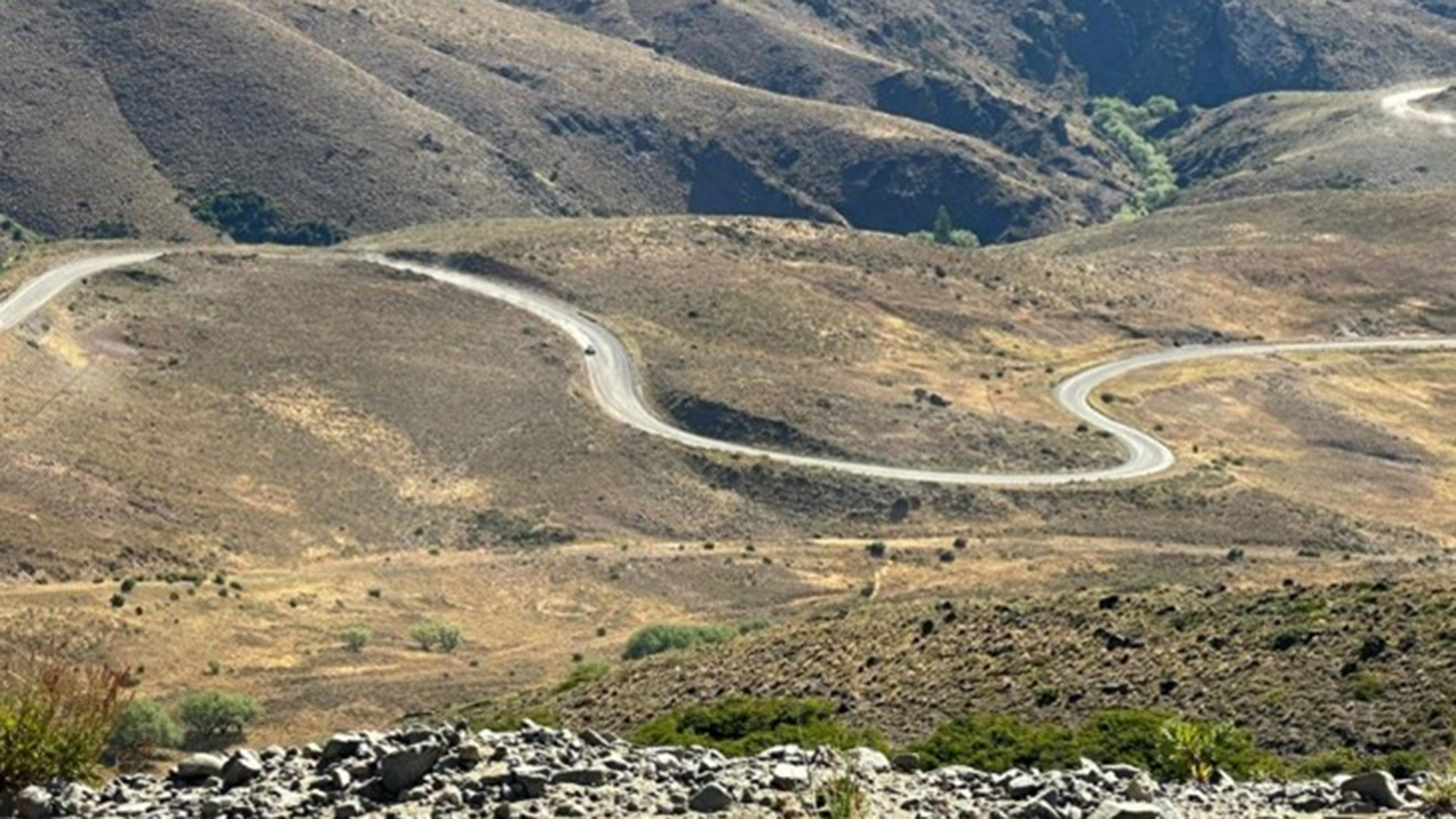 Mullens is a geologist with 35 years of experience working across various commodities and countries. His early career included roles as a Mine Geologist at Broken Hill in Australia from 1983 to 1987 and at Mount Isa Mines in Queensland from 1987 to 1997. From 1994 to 1997, he served as District Manager for Argentina and Central America, where he conducted exploration work for gold and base metals. Mullens joined Laramide Resources and Aquiline Resources in 2002. Both companies were successful, with Mullens being responsible for the acquisition of key projects in Argentina for Aquiline, which subsequently led to the buyout by Pan American Silver in 2009 for C$645m. At Laramide, Mullens was Vice President of Exploration and Director, playing a key role in helping to identify and acquire the Westmoreland and Homestake projects in Queensland and the US, respectively. Laramide was ranked the number one company on the TSXV in 2005. Mullens was also a Founder and Director of Lydian Resources, which discovered the five million-ounce Amulsar gold deposit located in Armenia.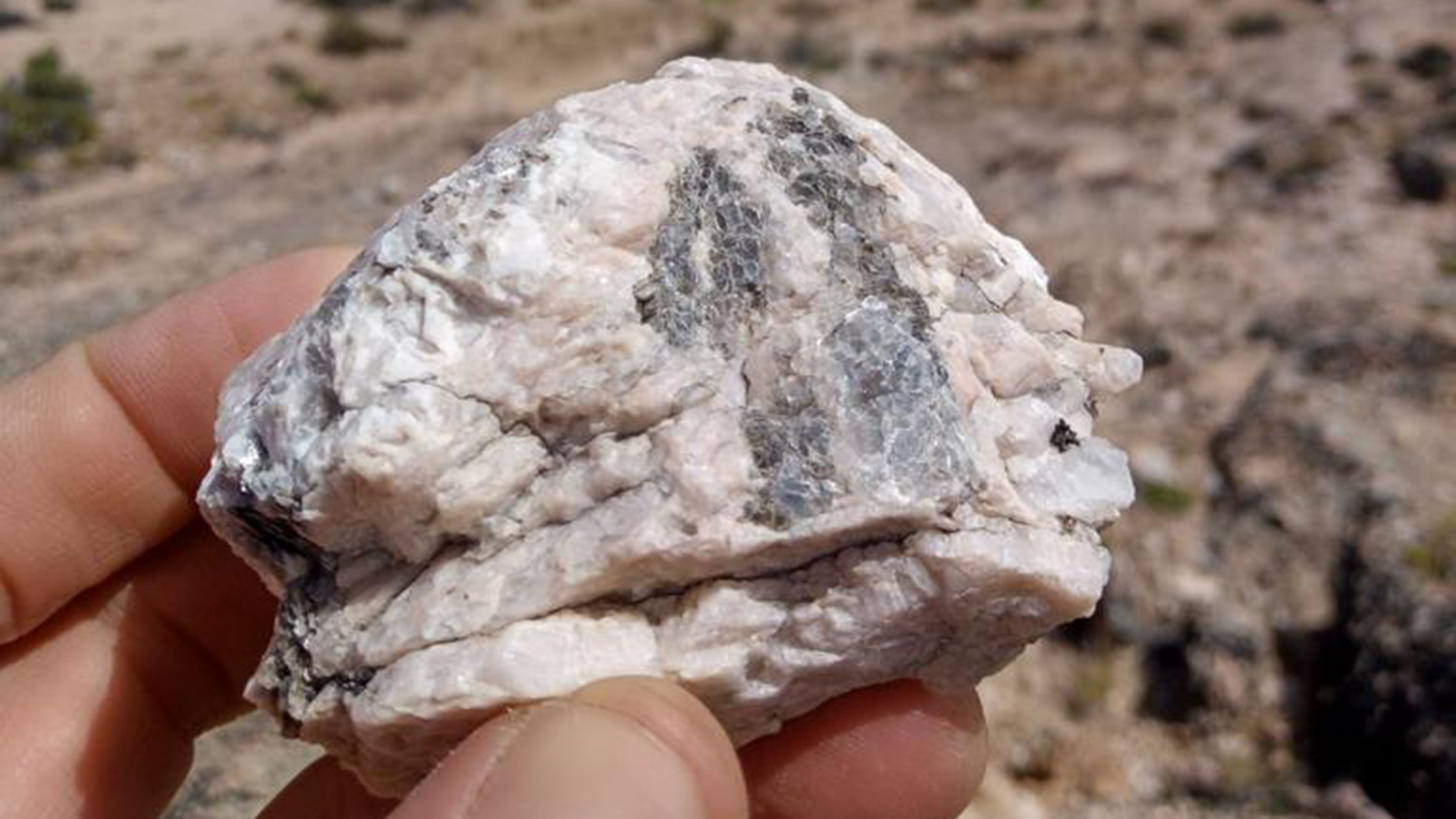 Additional members of the technical team encompass experience in both hard rock lithium exploration and permitting and have strong government relationships.
In addition to its strong technical team, Green Shift's diverse management team is led by CEO and Director Trumbull Fisher. He has a wealth of experience in capital raising for mostly resource-based small-cap companies from his tenure at institutional investment banks and working with both startups and advanced companies in various roles such as Chairman, President, Board Member, and Advisor. He also co-founded an offshore hedge fund, which he helped successfully manage for several years before it was acquired by a fund in Toronto. While the fund was a generalist fund, many of the investments were focused on natural resources and companies ranging from exploration to production.
The path forward
Green Shift is set to kickstart its Phase 1 exploration programme in Rio Negro by mobilising field crews to the region. The three-month plan of work includes prospecting, rock chip sampling, and trenching on high-priority areas. With the exploration programme and experienced team in place, GCOM is well-aligned to leverage its early mover advantage in hard rock lithium exploration.
Supportive shareholders and compelling share structure
Green Shift is well capitalised between its cash position and holding in free trading liquid shares of Consolidated Uranium (CUR) and Labrador Uranium (LUR). The company has completed two capital raises over the last 12 months at both $0.11 and $0.15 with current shareholders and bringing in new shareholders. Mega Uranium (MGA), an investor in Green Shift, also increased its position to over 10%, supporting the long-term growth of the company. Green Shift is listed on the TSX Venture Exchange under the symbol GCOM and on the OTC Markets in the US under UWEFF.
Please note, this article will also appear in the fourteenth edition of our quarterly publication.