As the UK adapts to meet the targets set by the government's Net Zero Strategy, EV experts from Gemserv discuss the role that vehicle-to-everything (V2X) technology can play.
With the autumn release of the UK Government's Net Zero Strategy, and the recent pledges from COP26 in Glasgow, we see a focus on action, innovation, and global collaboration in a bid to hit the world's carbon targets. As part of this action, electric vehicles (EV) and associated technology will play a leading role in enabling the reduction of carbon emissions from transport.
Within the Net Zero Strategy, domestic transport policy has seen a change in pace, with milestones and deadlines set to phase out the use of petrol and diesel vehicles. This includes the enshrinement of strict zero-emission-only car and van sales by 2035, preceded by no more sales of new petrol and diesel cars by 2030. By 2040, the government will end the sale of all new, non-zero-emission road vehicles, inclusive of motorcycles, buses, and HGVs.
To support the phasing out of carbon-intensive transport, £620m of government funding has been promised to strengthen the transition to electric vehicles, charging infrastructure and targeted plug-in vehicle grants. This action must work collectively with innovation. The transition to electric vehicles creates global opportunities to leverage increased deployment of renewable and clean electricity generation using embedded battery storage in EVs and large-scale digital services integration to deliver the UK's commitment to net zero.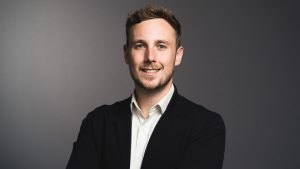 Vehicle-to-grid technology
Within the Net Zero Strategy, the government points to the possible use of vehicle-to-grid (V2G) technology, in line with the rising numbers of EVs across the UK, as we approach 2030 and beyond. V2G is a technology with the ability to support the energy system by returning power to the grid when generation falls below demand. V2G or its wider use case, vehicle-to-everything (V2X), can enable both local grid and wider energy system support through the provision of bi-directional power flow to and from an electric vehicle.
This will not only provide peak demand support for homes and buildings (V2H/V2B) but also grid support such as Fast Frequency Response (FFR). The technology ultimately plays a crucial role in unlocking TWh of future unused storage for the energy system, which will be distributed throughout the country. As renewables play a larger part in our energy system, V2X can provide reliability on its behalf, therefore enabling a far greater penetration of renewable energy than currently possible.
The evolving nature of V2X technology
As trials continue worldwide for V2X as an emerging technology, it is not yet proven at mass deployment. It is crucial that V2X innovation activities are continued and supported by the government, to enable the vision highlighted in the Net Zero Strategy, supporting the future rollout of the technology with the increase of EV penetration in the UK's vehicle parc.
With this view, Gemserv responded to the BEIS industry consultation: 'The Role of Vehicle-to-X Energy Technologies in a Net Zero Energy System'. The consultation was focussed on the role of V2X within the wider energy system, including how it may be deployed in the future, suitable business models for all stakeholders and existing barriers. Such barriers include considerations like current consumer behaviour, the need for better collaboration across the automotive and energy sectors, and industry consensus supported through standardisation.
The benefits of V2X technology
Gemserv's response to the consultation delivered a view that there are more benefits to all stakeholders involved than just immediate grid support, as mentioned in the Net Zero Strategy. V2X can support the uptake and utilisation of renewable generation and reduce the need for expensive infrastructure investments through its localised view of energy resourcing, all with near real-time accessibility. It can also mitigate the environmental impact of battery storage and the associated supply chain, as more of the battery's value will be used across its lifecycle. Lastly, it aligns with the Net Zero Strategy for smart meter rollout, to further enable demand side flexibility services.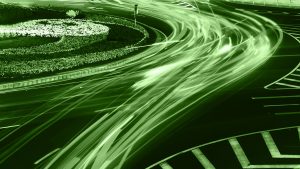 Potential barriers
However, these benefits do come with immediate barriers. Aside from incentivising consumers to own V2X capable vehicles, V2X is a technology that relies upon extended periods of dwell time for electric vehicles, such as home, workplace, and depot-based charging. This requires that EVs must be habitually plugged in at all times when parked, relying solely on the consumer/driver behaviour. Innovation in wireless charging technologies would mitigate the need for the behavioural change and would be a worthwhile focal point for future V2X technology.
In addition to this, clear compensation and incentives must be put in place to create a large consumer buy-in that would be required to enable a substantial enough volume of V2X vehicles, capable of generating tangible benefit to the energy system. For this, subscription model administration – potentially using centralised information – would be of interest to both the energy system and the consumer/prosumer. Digital enablement also places itself at the heart of V2X innovation, whilst including granular and more appropriate time-of-use tariffs to create ease of compensation to the consumer, as well as accountability.
As well as consumer behaviour, buy-in and compensation, the current patchwork approach to the V2X technology landscape is a critical barrier. It is crucial to build a coordinated approach across sectors – in particular the automotive, energy, and digital services industries. Innovative projects with defined use cases, output, and required stakeholders could enable the push for sector-wide collaboration. This includes driving standardisation across the EV industry, enabling a singular approach to the delivery of V2X.
Fundamentally, V2X could play a substantial role in supporting the UK's Net Zero Strategy by aiding the increase in penetration of low carbon technologies, not just within the transport sector, but across the entire UK energy landscape. Leveraging the transition to EVs towards a smarter and more distributed clean energy system is a 'win-win situation' as the UK drives forward on its commitment to Net Zero. However, continued support from the government is needed to establish routes to market for UK innovation.
Please note, this article will also appear in the eighth edition of our quarterly publication