The Government of Western Australia's Department of Jobs, Tourism, Science and Innovation explores the development of the state's battery and critical minerals industries
Western Australia is primed to play a central role in decarbonising the world's economies as a reliable, ethical, and cost-effective supplier for the battery and critical minerals industry, and clean energy technologies.
In less than a decade, Western Australia has successfully established a multi-billion-dollar battery and critical minerals industry, which includes global-scale investments in lithium hydroxide, nickel sulphate, and rare earths processing facilities.
These materials are essential to a range of clean energy technologies, including rechargeable batteries, electric vehicles (EVs), and wind turbines.
Major investment in Western Australia
Three of the world's largest lithium producers – Tianqi Lithium, Albermarle, and SQM – have partnered with Australian companies to build and operate lithium hydroxide facilities in Western Australia, with Tianqi Lithium producing Australia's first commercial quantities of battery-grade lithium hydroxide at its Kwinana plant in May 2022.
BHP Nickel West produced Australia's first nickel sulphate crystals in September 2021. Located in Kwinana, the nickel sulphate plant will produce 100,000 tonnes of nickel sulphate per year when fully operational, enough to make 700,000 EV batteries each year.
Major investments by Lynas Rare Earths and Iluka Resources are set to establish Western Australia as one of few jurisdictions in the world to offer processed rare earths outside of China. In April 2022, Lynas Rare Earths commenced construction on Australia's first rare earths processing facility in Kalgoorlie. The facility is scheduled to be operational by July 2023. Around the same time, Iluka Resources made a final investment decision to build Australia's first fully integrated rare earths refinery in Eneabba, with the first production of rare earth oxide earmarked for 2025.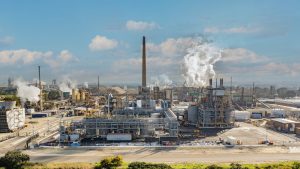 Further investment is in the pipeline, including the production of battery-grade vanadium, graphite, high purity alumina, manganese sulphate, cobalt sulphate, and precursor cathode active materials, with significant funding already committed to many of these ventures.
Growing capability of Australia's critical minerals industry
The Future Battery Industries Cooperative Research Centre has launched the Australian-first cathode precursor production pilot plant in Perth. Supported by the Minerals Research Institute of Western Australia, the project will establish the technology and capabilities for Australia to design and build cathode precursor manufacturing facilities on a commercial and industrial scale.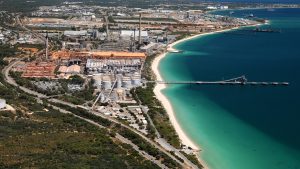 The Department of Jobs, Tourism, Science and Innovation (JTSI) is Western Australia's lead agency for economic development and diversification, and supports the development of the state's battery and critical minerals industry.
Rebecca Brown, Director General of JTSI, said "The projects are a testament to the innovative and technical capability present in our state and our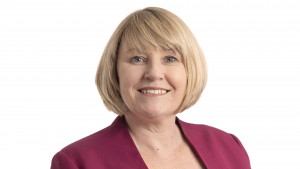 global competitiveness in these industries.
"This influx of investment has helped establish robust midstream capabilities in the state, which is a vital step in enabling the development of further downstream manufacturing activities, such as cell manufacturing.
"We are committed to leveraging these recent successes to attract further investment."
In 2019, the Western Australian Government, through the Future Batteries and Critical Minerals Industries Strategy, announced its ambition for the state to move beyond mining and build a strong industrial base to increase investment in value-adding mineral processing and manufacturing industries.
Delivering initiatives on behalf of the Western Australian Government, JTSI supports the full spectrum of economic activity across the state, from large-scale mining and industrial operations to innovative start-ups and small-to-medium businesses.
Under the Government's lead agency framework, JTSI provides tailored project support to investors and assistance with navigating Western Australian environmental approvals.
Together with DevelopmentWA, JTSI also has a key role in managing Western Australia's 12 dedicated Strategic Industrial Areas (SIA). These are industrial hubs set aside for heavy and strategic industries, such as mineral processing and manufacturing of battery materials. Investors that are located in an SIA can benefit from lower establishment costs and industrial synergies associated with co-locating with other critical mineral and chemical manufacturers.
Brown said the Western Australian Government is powering ahead with growing the state's battery and critical mineral supply chains.
"In addition to providing project-ready land in the Kwinana Strategic Industrial Area, we have made a A$13.2m commitment to help facilitate investment in precursor cathode active material manufacturing in Western Australia.
"Energy is one of the priority sectors for our A$180m Investments Attraction Fund, which we set up to create local jobs in new and emerging industries.
"We are also continuing our partnership with the Future Batteries Industry Cooperative Research Centre, a A$127m research collaboration between industry, government, and Australia's leading universities and research institutions," Brown added.
More information about investment opportunities in Western Australia's battery and critical mineral industries can be found in the government's new prospectus, which was launched in June 2022.
Department of Jobs, Tourism, Science
and Innovation
Government of Western Australia
www.wa.gov.au/jtsi
https://www.linkedin.com/company/department-of-jobs-tourism-science-and-innovation/
Please note, this article will also appear in the eleventh edition of our quarterly publication.