The discovery of vast lithium deposits in the Indian territory of Jammu and Kashmir will benefit the clean energy transition.
However, villagers and environmental scientists have warned that it will cause significant environmental damage.
Commonly referred to as 'white gold', lithium is a crucial component in producing the lithium-ion batteries used to power electric vehicles. Weight-for-weight, they are much more efficient than lead-acid or nickel-metal hydride batteries.
The deposits, located in the Reasi district of Jammu and Kashmir, were estimated at 5.9 million tonnes and were a cause of great celebration for India, a country which previously relied on lithium imports from Australia and Argentina.
Why will this discovery bring lasting environmental damage?
Recently reported subsidence of the Himalayan landscape triggered by the heavy machinery used to build dams and highways has raised concerns about further environmental damage.
"The use of heavy machinery for drilling and earth-cutting in the sensitive Himalayan region has been largely responsible for subsidence in Joshimath town," explained S P Sati, who teaches environmental science at the College of Forestry Ranichauri in Uttarakhand, a neighbouring state of the Himalayan region.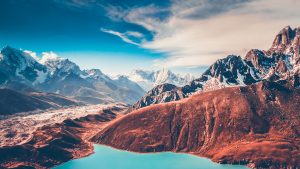 Moreover, local residents have expressed their concerns over the lasting environmental damage these discoveries could bring. While they recognise the economic opportunities the lithium reserves can bring, sinking houses in the area are forcing many to evacuate their homes to safer areas.
"When we first came to know about the discovery of huge lithium reserves just adjacent to our village, we were happy that it would bring us prosperity. But we now hear that when the extraction takes place, it can prove hazardous for us and our water and land," said Balbir Singh of Salal village, which sits on the lithium deposits.
Singh added: "Even if we get some compensation for dislocation from our village, the thought of leaving the homes we have lived in for generations makes us very sad."
Mohinder Singh Sarpanch, head of the village of Salal, claimed the village should be compensated for the impacts of mining in their community. "So far, we have not been officially asked to vacate our village. If residents from the entire area are required to vacate, then over 500 families will be affected.
"It is not only about dislocation; there will be environmental damage which we will have to bear if we are relocated to a nearby area. If we are asked to make these sacrifices for the country, the government must think about us."
Assessing the controversies associated with lithium mining
Lithium is a crucial component in the switch to renewable energy, but the extraction process of this critical mineral has caused significant environmental damage.
Extraction of the product causes several environmental defects, including water contamination and increasing carbon dioxide emissions. Miners cut down trees in order to access extraction sites and remove any obstructions. Because trees and plants play an important role in removing excess carbon emissions from the air, mining processes hinder these processes and leave a build-up of toxic substances in our atmosphere.
However, more companies are gradually turning to more environmentally friendly processes. Criticism of lithium extraction methods is still rife, and it is clear that in light of this recent discovery, the Indian government should seek to use only methods that protect our ecosystems and causes limited environmental damage.
Beginning India's lithium extraction process
It is unclear when the Indian government will begin its extraction process, but experts believe it could be years before commercial mining operations begin.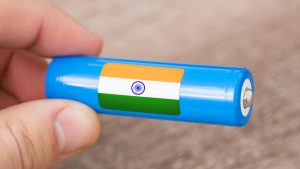 Pankaj Srivastava, a Professor specialising in mineral exploration at the Department of Geology at the University of Jammu, explained: "So far, only the primary resource calculation has been done. There are two more steps before we are sure about the exploitable resources and whether we will go for mining or not. It will take several years for the resources to be mined."
India would also need to acquire specialist technologies for the mining and refining of lithium. According to Siddharth Goel, a senior policy advisor at the International Institute for Sustainable Development with experience in the fields of environment, energy and sustainable transport, lithium mine development can take ten years or more.
"However, it's possible that India fast-tracks approvals and permits to reduce the time taken, given the critical importance of lithium in manufacturing electric vehicle batteries," he commented.
According to Goel, independent environmental damage assessments should be carried out before mining begins, given the sensitive ecology of the Himalayas.
He said: "Ensuring an environmentally friendly mining process is also essential to attract investment from large international companies given the growing global scrutiny of the battery value chain's environmental footprint."
Shakil Romshoo, a Professor at Kashmir University's department of earth sciences, noted: "The discovery of lithium in the country is a big development as India aggressively pursues clean energy production. But considering the significant environmental damage caused by lithium extraction, environmentally friendly exploration technology will be needed whenever this resource is exploited."
Lithium mining has sparked protests around the world in recent years. According to a study published in Nature, ecosystems in the vicinity of lithium deposits are 'extremely fragile and linked in a food chain in which ecosystem services are crucial for livestock and rural populations'.