---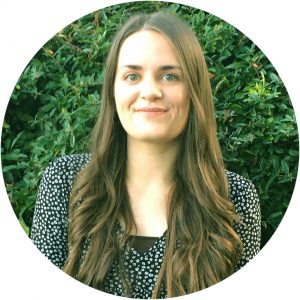 Georgie Whitworth
Editor
Georgie joined the company in 2021 and is the Editor of The Innovation Platform. Upon graduating from Liverpool John Moores University with a degree in Journalism in 2015, Georgie completed various placements at news organisations such as the BBC and Mercury Press. Georgie brings with her over six years of experience in digital publishing, having worked as the Editor of several trade publications covering a range of sectors, from health and social care to laboratory science.
In her spare time, Georgie enjoys trips to the theatre and socialising with friends. When at home, you'll usually find Georgie decorating her house in Congleton where she lives with her partner.
Email: georgie@innovationnewsnetwork.com
---
Emily Potts
Deputy Editor
Emily joined the team fresh from Durham University in 2021, after achieving a First-Class Honours degree in English Literature and Philosophy. Whilst at university she was a keen participant in multiple student publications, spending a vast amount of her degree in an editorial role.
When not at work, Emily enjoys watching TV cuddled up with her cats, Maisy and Mittens, and singing karaoke to Taylor Swift's songs with her two sisters. Her other interests include socialising with friends, going on walks with her family, and trying new vegetarian recipes.
Email: emily@innovationnewsnetwork.com
---

Georgina Ryan
Digital Editor
Georgina, an English Literature graduate from the University of Sheffield, joined the team in 2020.
She is still a passionate reader and enjoys a wide range of literature from Jane Austen to John Grisham! Georgina is also a big music fan and is happily building her collection of concert ticket stubs and vinyl records.
Georgina's other interests include playing and watching football, swimming, exploring the Peak District and playing video games.
Email: georgina@innovationnewsnetwork.com
---

Ellen Watson
Digital Editor
Joining the company in 2021, Ellen is the Digital Editor of The Innovation Platform. After graduating from Goldsmiths University of London with a First-Class Honours degree in Media & Communications, Ellen discovered her passion for journalism. Upon completing work experience at several online magazine publications covering a range of sectors such as news, fashion, travel and lifestyle, she realised her aptitude for digital publishing.
In her spare time, Ellen enjoys socialising with friends, painting, and listening to music. You will mostly find her at the cinema as she has a big passion for film and likes to write reviews of the latest releases.
Email: ellen@innovationnewsnetwork.com
---
Kimberly Rushton
Digital Editor
Kim joined the Innovation team as a Digital Editor in 2021, having graduated from Staffordshire University in 2019 with a Second Class-Honours bachelor's degree in English and Creative Writing. Kim always had a passion for English and reading whilst at school, and it was during her time at university that she realised her love for editing.
In her free time, Kim loves catching the latest cinema releases, finding new TV shows, cuddling with her dogs, Millie and Poppy, her cat, Lula, and reading novels from the Fantasy genre.
Email: kim@innovationnewsnetwork.com
---
Innovation News Network
Network House
17 John Bradshaw Court
Alexandria Way
Congleton
Cheshire
CW12 1LB
Email: info@innovationnewsnetwork.com
Telephone: +44 (0)1260 273 802
---