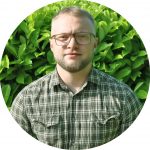 Jack Thomas
Deputy Managing Editor
Innovation News Network
Jack is a Cheshire native who graduated from the University of Central Lancashire in 2020 with a First-Class Honours degree in Journalism, joining Innovation News Network in 2021.
An avid sports enthusiast, in his spare time, Jack can be found working out at the gym, cycling around the beautiful Cheshire countryside, or cheering on his beloved Liverpool FC.
His other passions include travelling, music, and walking his two dogs.
Email: jack@innovationnewsnetwork.com
---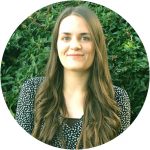 Georgie Purcell
Digital Publication Editor
The Innovation Platform
Georgie joined the company in 2021 and is the Editor of The Innovation Platform. Upon graduating from Liverpool John Moores University with a degree in Journalism in 2015, Georgie completed various placements at news organisations such as the BBC and Mercury Press. Georgie brings with her over six years of experience in digital publishing, having worked as the Editor of several trade publications covering a range of sectors, from health and social care to laboratory science.
In her spare time, Georgie enjoys trips to the theatre and socialising with friends. When at home, you'll usually find Georgie decorating her house in Congleton where she lives with her partner.
Email: georgie@innovationnewsnetwork.com
---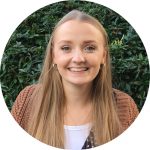 Emily Potts
Digital Editor
The Innovation Platform
Emily joined the team fresh from Durham University in 2021, after achieving a First-Class Honours degree in English Literature and Philosophy. Whilst at university she was a keen participant in multiple student publications, spending a vast amount of her degree in an editorial role.
When not at work, Emily enjoys watching TV cuddling up with her cats, Maisy and Mittens, and singing karaoke to Taylor Swift's songs with her two sisters. Her other interests include socialising with friends, going on walks with her family, and trying new vegetarian recipes.
Email: emily@innovationnewsnetwork.com
---
Megan Traviss                                                         
Digital Editor
The Innovation Platform
Megan joined the team in 2022 after completing her master's degree in Multimedia Journalism. During her time as a student journalist, she was most interested in writing content and designing magazines rather than being in front of the camera.
Originally from Yorkshire, Megan moved to Manchester for university and has lived there for the past four years.
When not at work, Megan enjoys searching TikTok for the latest skincare and makeup trends, travelling (and making TikToks about her travels), trying out new recipes, and going for walks around Manchester.
Email: Megan@innovationnewsnetwork.com
---
Innovation News Network
Network House
17 John Bradshaw Court
Alexandria Way
Congleton
Cheshire
CW12 1LB
Email: info@innovationnewsnetwork.com
Telephone: +44 (0)1260 273 802
---