---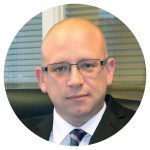 Clifford Holt
International Editor
Cliff has a Master's degree in English literature which focused on literary representations of 'radical' science during the Romantic period (his dissertation has since been published).
He joined Innovation News Network in 2011 and, building on his academic achievements and having gained subsequent extensive experience in scientific publishing, his professional interests now lie in communicating a range of scientific and technical subjects to as wide an audience as possible.
He lives in Cheshire with his partner and two young children.
Email: cliff@innovationnewsnetwork.com
---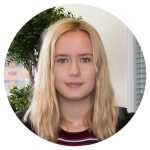 Caitlin Magee
Digital Editor
Caitlin is from the beautiful town of Beverley, East Yorkshire. She studied Journalism at the University of Derby, graduating in 2019.
Caitlin's interests include knitting, learning new recipes and binge watch irreverent television shows. She also has a keen interest in volunteering and has volunteered for various environmental, global aid and animal charities. Caitlin's love of writing is surpassed only by her love of animals.
Caitlin lives in South Manchester with her partner where they hope to adopt a retired greyhound.
Email: caitlin@innovationnewsnetwork.com
Telephone: +44 (0)1260 273 802
---
Innovation News Network
Network House
17 John Bradshaw Court
Alexandria Way
Congleton
Cheshire
CW12 1LB
Email: info@innovationnewsnetwork.com
Telephone: +44 (0)1260 273 802
---