---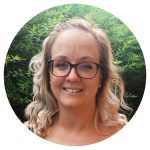 Stephanie Davies
General Manager
Stephanie Davies graduated from Bradford University in 2002 with a HND in Business and Finance and went on to gain her Association of Accounting Technicians qualification in 2010.
Stephanie joined Pan European Networks as a credit controller in 2015, progressing to her current role in 2019. Stephanie has been instrumental in helping set up the company's first Charity partnership with East Cheshire Hospice.
A keen athlete, Stephanie is a regular in the gym and has completed several 5k and 10k races, raising over £10,000 for the St Mary's Neonatal Bereavement fund due to the loss of her first son in 2007.
Stephanie lives in Congleton, Cheshire, and is married with one son.
If you wish to speak to a member of the management team about any aspect of our operation Stephanie should be your first point of contact and can be emailed on stephanie@innovationnewsnetwork.com
---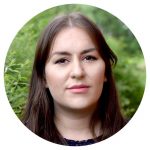 Rhiannon Evans
Head of Design
Rhiannon Evans graduated in 2011 from the University of Sunderland with a BA (hons) in Illustration and Design.
An experienced and knowledgeable graphic designer with a keen interest in layout design, photo manipulation and illustration, she is skilled in various Adobe CC programmes, as well as QuarkXpress and has been Pan European Networks' Head of Design since 2017.
Her favourite pastimes include drinking Vimto to excess, working up a sweat at the gym, drawing portraiture in a variety of mediums, and roller skating.
Originally from north London, Rhiannon moved to the county of Cheshire at the age of eight, where she still lives, with her partner and their rescue cats, Apollo and Nova.
---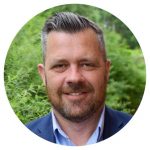 Craig Stubbs
Head of Sales
Craig Stubbs was born in Scotland but relocated to Cheshire at the young age of three.
He joined the publishing industry as a sales executive in 1999 and has since developed his skills to understand and tailor bespoke packages to suit clients' needs. He also enjoys working alongside different departments within the business to ensure our commercial offerings are targeted at the relevant organisations.
Craig is a keen golfer having held a single figure handicap for more than a decade; a claim he is very proud of. He has also recently taken up cycling, completing 60-mile and 100-mile charity bike rides and raising £2,000 for The Christie Cancer Hospital in Manchester.
Craig lives in Congleton and enjoys spending time with his wife and teenage son.
---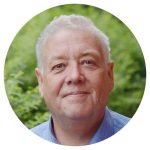 Jeff Turner
Company Accountant
Jeff Turner has worked as a company accountant in the publishing industry for more than 14 years.
He joined Pan European Networks in 2013 and has overseen the introduction of a bespoke sales order entry system. His responsibilities include management of all financial records and accounting systems of the company.
In his spare time, he enjoys music festivals, playing football and squash, reading and glamping.
Jeff was born and still lives in Stoke-on-Trent, is married and has two sons.
---