A research team from Twente University leads the HYBRAIN project, which introduces 'in-memory computing,' to develop brain-inspired computing.
Current computer technology employs 'edge computing' to gain faster internet speeds as well as faster data communication and processing. However, scientists have noted the unreliability for autonomous driving applications, as a slow response could result in a life-threatening situation. Thus, Professor Wilfred van der Wiel from TU –  along with partners from Oxford, Münster, Pisa and Zürich – coordinated the Hybrid Electronic-Photonic Architectures for Brain-Inspired Computing (HYBRAIN) project.
Why are scientists moving away from edge-computing?
Cloud computing was the original solution for keeping data and computer processing at a distance. However, the requirement for some applications to be moved closer to the actual 'operation' – or computing power station – has grown increasingly important for local operation.
This is known as 'edge computing,' and in employing this technology, delay latency is avoided, preventing slower speeds that are considered too long, even with upcoming and fast mobile standards, such as 5G and 6G.
However, an issue that has been noted by scientists, is that moving heavy computing power to the local application is undesirable. Typically, the classic computer approach utilises a lot of data traffic between the processor and its memory. This is not how the brain works – memory and processing are components of the same process in the brain, and unlike with edge computing, there is no data traffic interference.
Thus, scientists aimed to construct a computer system with this in mind, and the belief that removal of the traffic interference would result in faster, more reliable technology constructed by brain-inspired computing.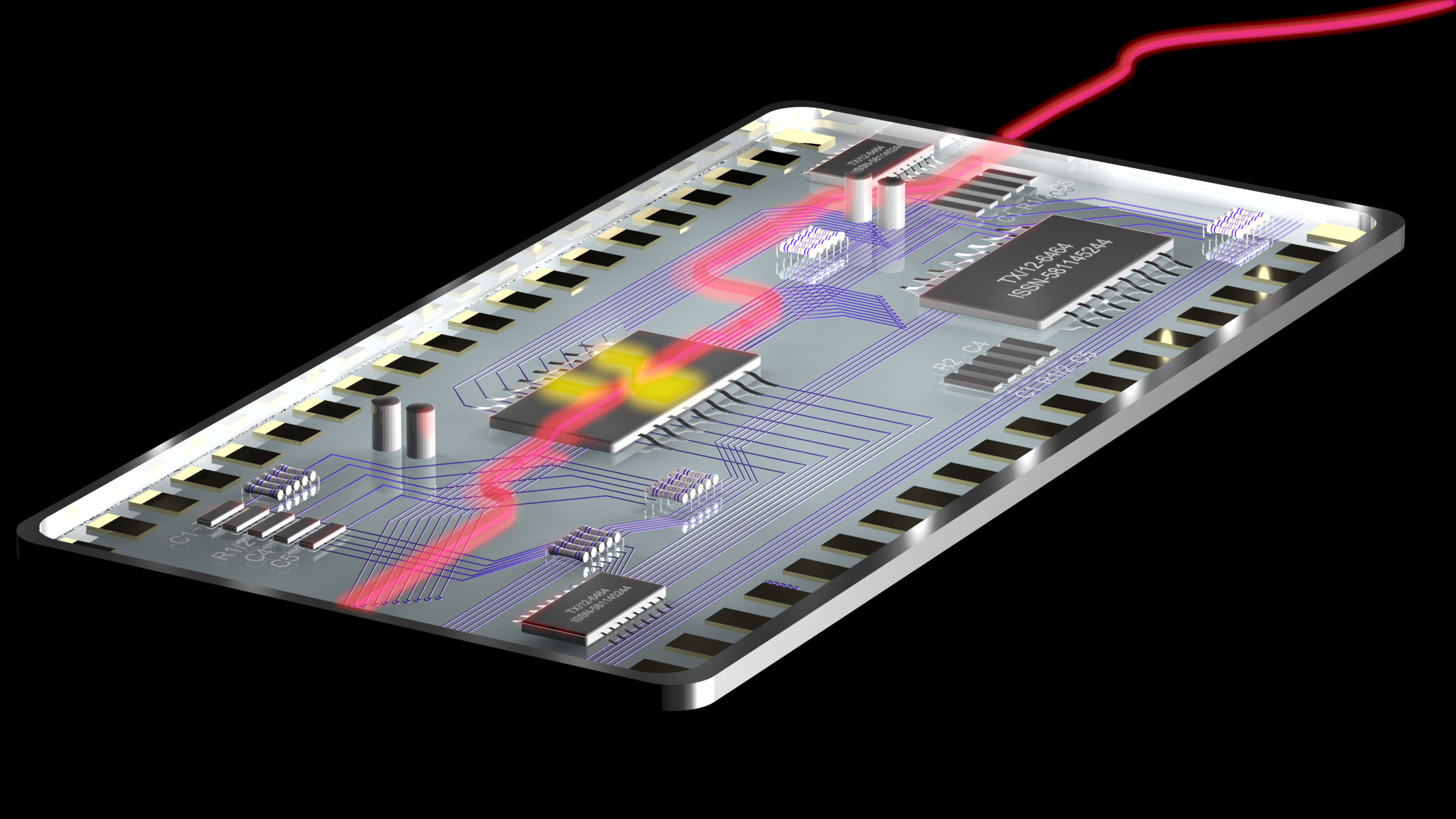 What is the HYBRAIN project?
HYBRAIN's aim is to construct a computer system inspired by how the brain works, meaning that the intention is for it to be ultrafast and exceptionally energy efficient. Researchers will combine a number of highly innovative solutions, such as 'in memory computing' and an evolutionary system that is disordered by itself but can nevertheless detect complex patterns.
The process begins with collecting vast amounts of data – like visual data – through the use of applications, such as integrated photonics. HYBRAIN scientists have noted that employing integrated photonics to collect this information is a useful method, which is why the input of the Artificial Intelligence (AI) system consists of a photonic processor, allowing researchers to work with light.
Following this, the data will then be divided among two learning networks, one of which is a network based on in-memory computing, consisting of what is known as 'memristors,' which are resistors that can memorise their settings even when turned off. A network like this is capable of performing linear operations, such as multiplying and adding large streams of data.
Is brain-inspired computing plausible?
A disordered network built of nano materials, developed at TU, has proved its ability in dealing with complex, non-linear operations. These separate types of learning networks will first get a learning phase (inference), after that they can make choices by themselves.
In this brain-inspired computing approach, there are connections between systems, however there is no massive data transport in two directions, like in the computers we are used to. The question could even be asked, if the system as a whole could not be built in photonics.
However, this poses an issue regarding the size, as photonic components and circuits are relatively large. Although, scientists have noted that while it is true that no conversion to electric signals would be needed in that case, if the project results in a new system that succeeds in reaching an energy consumption close to that of the human brain a major breakthrough will have been achieved.
To keep up to date with our content, subscribe for updates on our digital publication and newsletter.