Electricity storage company
Elestor
has achieved a double win at the Offshore Wind Innovators Award 2022.
Elestor's revolutionary electricity storage technology has secured two wins at the Offshore Wind Innovators Award 2022. The company's hydrogen bromine flow batteries impressed the audience and jury, who both gave their awards to the company. 
"Both the jury and the audience declared Elestor the winner," the organiser TKI Wind op Zee said in a statement. 
The jury said: "Elestor convinces with feasibility and entrepreneurship. The organisation is already robust. Elestor is well advanced in the development of the flow battery with bromine and hydrogen and the practical applicability has been proven." 
Guido Dalessi, CEO of Elestor, said: "When we think about batteries, we think big. Not only have we designed our batteries to be as big as or even bigger than houses in order to deal with vast loads of electricity. In addition, our ambitions are great. We believe our technology has enormous potential and that it will revolutionise the entire energy system." 
The transition to green energy requires the right energy storage technology
The shift to renewable technologies, such as solar and wind power, is hindered by the intermittent nature of this type of energy generation. To overcome this, we need innovative electricity storage technology that makes it possible to store energy until it is required, even when it is dark or when there is no wind.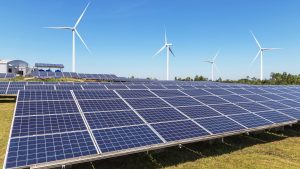 "Elestor's large-scale, low-cost, robust and scalable electricity storage technology will make it both affordable and technically possible to quickly decarbonise our economy," said Wiebrand Kout, founder and chief technology officer of Elestor. 
"The energy transition will also see Elestor and other climate technology companies create new jobs, deliver economic growth and generate financial returns for investors", added Dalessi. "Moreover, with a new, clean energy system, we can tackle the impending climate crisis, deliver clean air in our cities, and reduce our dependency on Russian oil and gas." 
Elestor's innovative technology
The company has developed flow batteries using hydrogen and bromine as active materials, which are both available in almost unlimited quantities.  
Also, the concept introduces several new and unique possibilities for integration with hydrogen infrastructures and electrolysers, as the battery generates hydrogen during the charging process. 
"The offshore energy sector is working hard on solutions to realise the leap forward to 21 Gigawatt of clean energy from the North Sea in 2030 and to provide our country with a constant flow of clean energy." 
About Elestor
Founded in 2014 by Elestor's chief technology officer Wiebrand Kout, Elestor has introduced an innovative electricity storage technology for large-scale stationary applications. 
By using hydrogen and bromine, which are low-cost abundant active materials, and combing these with a patented system design and easy to manufacture cells, the electricity storage costs are reduced to a minimum. 

Go to this partner's profile page to learn more about them