The global rare earth elements market is forecasted to be worth around $10bn in 2026, with Greenland being perfectly poised to reap the benefits of this clean energy era gold rush.
Rare earth elements (REEs) are a group of 17 chemical elements that are all metals, including fifteen lanthanides and yttrium and scandium. REEs are a vital ingredient in building a range of electronics, such as phones, flat-screen monitors, computer hard drives, televisions, and defence systems such as radar, lasers, sonar, electronic displays, and guidance systems. Other uses include manufacturing glass and ceramics and refining crude oil. An essential component in over 100 products, REES will also play a pivotal role in a plethora of clean technologies that will help forge a net zero future.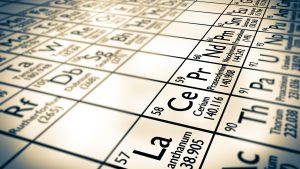 The Innovation Platform takes a looks at how Greenland's composition and abundance of rare earth elements make the country uniquely positioned to take advantage of this exponential market growth.
A global surge in demand for REEs
The significant increase in electronics production is believed to be a major catalyst for growing the rare earth elements market. Data from UK-based centric brokerage firm StockApps.com estimated that in 2021, consumer spending on electronics worldwide would reach $1.06tr. As production ramps up, so will the need for REEs, increasing the market value.
REEs are utilised as components in various high technology devices that will be key for the green energy transition, such as electric vehicle motors, lithium-ion batteries, wind turbines, and solar panels. As a result of their ever-increasing demand, the REEs market is becoming progressively more lucrative. A recent report on the REEs global market estimated that the market size would rise from $5.72bn in 2021 to $6.53bn in 2022, at a compound annual growth rate (CAGR) of 14.1%. Moreover, by 2026, the global REEs market size is expected to grow to $9.65bn at a CAGR of 10.3%.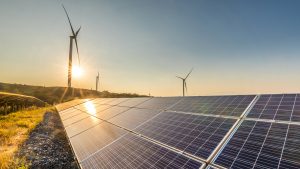 Greenland's rare earth elements potential
Greenland is the world's largest island and is located between North America and Europe in the North Atlantic Ocean. Part of the Kingdom of Denmark, around 81% of Greenland is enveloped by ice, which imposes a range of limitations on the nation with regard to building industry to boost the economy.
The primary source of income for the country comes from the fishing industry, which accounts for more than 90% of Greenland's exports. Due to its harsh geography, Greenland heavily relies on significant annual subsidiaries from Denmark to stay afloat. In 2017, the Danish Government financed Greenland with about $535m.
As a result of its economic fluctuations, the country faces various challenges, such as low levels of qualified labour, low industry diversification, geographic dispersion, public budget sustainability issues, and subsequently, a declining population due to emigration. However, Greenland's abundance of REEs could change the country's fortunes.
Greenland is rich in a litany of REEs deposits dispersed around the island that could transform its economy, creating lucrative industry and employment opportunities. The country's composition has garnered substantial international interest, with companies from Australia, China, the US, and more already exploring REEs projects.
Kvanefjeld, Kringlerne, and Motzfeldt Sø
The south of Greenland, in the Gardar province, is home to the largest REEs deposits, which are hosted in peralkaline intrusions in the regions of Kvanefjeld, Kringlerne, and Motzfeldt Sø. Kvanefjeld hosts one of the largest REEs deposits in the world, containing around one billion tonnes of mineralised ore. This equates to 270,000 tonnes of uranium and 11 million tonnes of rare earth oxide.
Kringlerne, which is located just 8km south of Kvanefjeld, also boasts an array of REEs, including cerium, lanthanum, yttrium, and neodymium. Motzfeldt S**ø is also a multi-element deposit, rich in tantalum, zirconium, and niobium.
Ivittuut
One of Greenland's most exciting REEs projects is located at Ivittuut in a historic cryolite mine in the country's southwest. The Ivittuut mine was acquired by Eclipse Metals in 2021 after the Australian company identified untapped potential for REES mineralisation, fluorite, and high-silica grade quartz. Over its 120-year history, the mine was the world's only known naturally occurring source of cryolite. However, sampling performed by Eclipse revealed that the Ivittuut site contained high-grade REES, and the company is currently working to maximise the mine's potential.
References
Please note, this article will also appear in the eleventh edition of our quarterly publication.