Viktoriya Kerelska, Head of Advocacy and Messaging at WindEurope, explores recent developments in European wind energy policy.
The war in Ukraine has opened everyone's eyes to the risks of over-reliance on foreign energy imports to power our cars, heat our homes, and sustain our economies. The European Union's (EU) REPowerEU agenda addressed that risk and aims to drastically reduce Europe's dependence on fossil fuel imports. By accelerating European wind energy expansion, Europe will reinforce its energy security.
The last few months have been transformative for Europe. As the conflict in Ukraine continues, we have seen an unprecedented rise in European collaboration and solidarity across a range of policy areas. New and pressing geopolitical priorities have led to a complete rethink in how we address a host of existing policy challenges. Energy is no exception.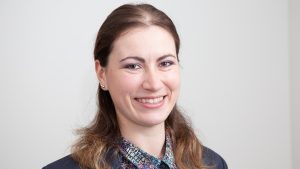 REPowerEU Action Plan
Europe imported 58% of the energy it consumes – most of it in fossil fuels. The situation in Ukraine has reminded us that energy policy is security policy. A robust security framework has to go hand-in-hand with a local, clean, and renewable energy system. The EU has wasted no time in setting out a new energy agenda with that in mind: REPowerEU. The EU now wants to cut Russian gas imports by two-thirds before the end of this year, with the aim of ending all imports well before 2030. The EU is also working towards an embargo on oil imports from Russia by the end of this year.
In REPowerEU, the European Commission also recognises the strategic value of home-grown renewable energy sources. Expanding renewables, such as wind power, strengthen Europe's energy security and reduce its dependence on fossil fuel imports. They are also the most competitive source of new power generation in Europe.
This strategy was operationalised on 18 May with the so-called REPowerEU Action Plan. This is a set of measures and initiatives that will ensure the EU, in practice, accelerates the decarbonisation and electrification of its energy system with renewables.
Renewables-based electrification was already a key priority prior to the war in Ukraine. As it stands, only a quarter of all the energy we consume in Europe comes from electricity. Fossil fuels make up most of the remainder. The EU wants 75% of the energy system to run on electricity by 2050 and wishes for a greater uptake of heat pumps, electric vehicles (EVs), and renewable hydrogen across the continent. An electrified European energy system will be much more energy efficient and would drastically reduce our overreliance on imported fossil fuels.
To this end, the European Commission foresees higher targets for renewables and a European wind energy expansion. Before the war in Ukraine broke out, the EU wanted to expand its wind energy capacity from 190 GW today to 450 GW by 2030. That has been revised upwards. REPowerEU added another 30 GW to this in March. The Action Plan now goes one step further, with the Commission suggesting that the EU's 2030 renewables target is increased from 40% to 45%.
To achieve these targets, concrete policy steps need to be taken which will ramp up the green energy transition. The main bottleneck to wind expansion today is the permitting of new and repowered wind farms. It takes too long and it is too complex. Crucially, REPowerEU calls on governments to address cumbersome permitting regimes for wind energy projects. To that end, the Commission has tabled a new legislative proposal on renewables permitting, which will be included in the ongoing review of the EU Renewable Energy Directive. The Commission clearly states how governments can simplify and streamline their permitting rules and procedures.
The new proposal does three things. It would enshrine in EU law the principle that renewables are presumed to be in the 'overriding public interest'. This means their build-out can be prioritised in the current energy crisis on a case-by-case basis and until climate neutrality is achieved. The proposal then creates renewable 'go-to' areas that national governments need to set up on the back of a strategic environmental assessment. In these areas, projects will need to be permitted within one year. Finally, the Commission keeps the existing permitting deadlines – two years for normal new projects, and one year for repowered projects – but clarifies which permits and procedures must be delivered within these deadlines.
Tackling further energy security challenges
But simply addressing the legislative and procedural hurdles to wind energy will not be enough to put us on the quick path to energy security. Other challenges must still be tackled.
One of these is the pressure under which the European wind energy supply chain currently operates. Wind energy is a major European industry. Nearly all of the wind turbines in Europe are made in Europe. We also export a lot of equipment around the world. 300,000 people work in wind energy in Europe today, and we have 250 factories making turbines and the components for them across the whole of Europe.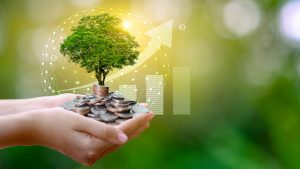 However, due to permitting bottlenecks, the EU has only been building half the new wind capacity it needs to achieve its climate and energy targets. The low market volumes, combined with the downward price pressure for renewable energy projects in government-led auctions, has negatively impacted the wider supply chain. In the meantime, the industry now has to grapple with higher prices for key commodities needed to manufacture wind turbines and components, and the ongoing disruption to international supply chains. Key materials and components are harder to source and are more expensive. Prices for steel and other raw materials, as well as for energy and shipping, are skyrocketing.
As a result, none of the five main wind turbine manufacturers in Europe made a profit in the first quarter of 2022. The industry is losing money, closing factories, and shedding jobs – just when we should be growing to meet the European wind energy expansion goals. If this continues, the European Green Deal and Europe's energy security goals are both in trouble.
This all highlights the urgent need for Europe to align its policies on climate, energy, competition, and trade to strengthen its strategic clean energy supply chain, especially for wind.
Wind energy auctions
National governments need to think about their national wind energy auction designs. Up until recently, auctions had been decided on price alone, but the EU's new State Aid Guidelines for Climate, Environmental Protection and Energy now allow governments to score up to 30% on non-price criteria. These could give an edge to projects using sustainable or circular wind turbines, technologies enabling energy system integration, and projects which lead to job-creation or engage with local communities.
These measures will support projects creating value in Europe. They are crucial in helping us to 're-shore' wind manufacturing. This is central to meeting Europe's energy security challenge: using home-grown energy produced with technology made in Europe.
On top of that, changes to the EU's electricity market rules have also been proposed by various countries. The rise in energy prices has been extremely stark, and it is vital that governments take steps to shield vulnerable consumers from the worst of it. WindEurope fully supports this aim, especially as overall inflation has risen dramatically and as Europe continues to recover from COVID-19.
The European Commission and the European Agency of Energy Regulators (ACER) have assessed potential reforms to the EU's electricity market design. They came to a clear conclusion – now is not the time to tamper with Europe's electricity market design. It is good that the European Commission's REPowerEU Action Plan echoes this. Given the increasingly complex nature of the market, with overlapping challenges such as ongoing COVID-19 lockdowns across the world, there is one thing investors and companies eager to deliver the Green Deal do not need right now – additional uncertainty.
New investment in renewables
Accelerating the deployment of wind energy, and renewables in general, requires a huge level of new investment. Especially in the current crisis, the EU should stick to existing electricity market rules. They provide regulatory stability, which is key to attracting the investments we need to boost Europe's energy security. A fundamental overhaul would freeze investments. When it comes to the electricity market design, we need to see evolution, but not a revolution.
Germany's Finance Minister put it best, stating that "renewable energy is freedom energy." Europe needs an energy system which is home-grown and clean, and that can deliver regardless of the international political climate. REPowerEU understands this – with its improvements to the permitting of new and repowered wind farms, the strategy really hits the nail on the head. It is a fantastic opportunity to accelerate Europe's transition to renewables.
European wind energy expansion has a central role to play in Europe's future energy system. We are ready to step up to the plate. When it comes to security needs, Europe can count on us.
Viktoriya Kerelska
Head of Advocacy and Messaging
WindEurope
windeurope.org
https://www.linkedin.com/company/windeurope/
https://www.facebook.com/windeurope/about
https://twitter.com/windeurope
https://www.instagram.com/windeurope/
https://www.youtube.com/c/windeurope
Please note, this article will also appear in the tenth edition of our quarterly publication