The Contracts for Difference scheme (CfD), which is the government's mechanism for supporting new British low-carbon electricity generation projects, typically supports offshore wind and solar developers. FIDER, an early form of the scheme, provides energy security by awarding contracts to new low-carbon projects in Britain with a total capacity of 26.1GW.
The scheme's competitive nature has successfully placed pressure on prices since the first auction was held, with the per unit (MWh) price of offshore wind dropping by almost 70% between the first auction in 2015 and the latest in 2022.
How can Contracts for Difference bring down energy costs?
Currently, Contracts for Difference are awarded based on the bid price submitted by renewable energy generating stations, such as an offshore wind farm – the aim being to increase deployment and ensure good value to electricity consumers and, over time, drive down costs and ensure energy security.
The government is now seeking evidence and views about reviewing applications on their ability to deliver low-cost renewable energy deployment, energy security, and how much a renewable energy project contributes to the broader health of the renewable energy industry.
For instance, more investment in supply chain sustainability would help to reduce its carbon impact and access the resources and materials it needs to deploy sustainability at scale in the longer term. Investment to address the skills gaps would help to train the necessary technicians to deploy larger renewable energy generation stages.
Graham Stuart, Minister for Energy Security and Net Zero, said: "Our flagship Contracts for Difference scheme has been hugely successful in supporting British low-carbon electricity generation while also driving down costs for the benefit of consumers."
He added: "But we want to go further to ensure we maximise the scheme's potential to improve energy security and ensure renewable energy developers can invest in supply chains and innovation, which will ultimately make for a stronger sector and help our economy to grow."
Making renewables schemes more effective will grow the economy
Increasing energy security and building upon thriving green industries will, in turn, grow the economy and create around 68,000 green jobs.
Following the Call for Evidence, if appropriate changes to the CfD scheme have been identified and deemed more effective than other potential policy levers, the government will consult on more detailed proposals.
CfDs have already helped accelerate plans to diversify, decarbonise, and domesticate our energy supplies, with the last round (AR4) securing almost 11GW of low carbon capacity – enough to generate sufficient electricity to power 12 million British homes and create sufficient energy security in Britain.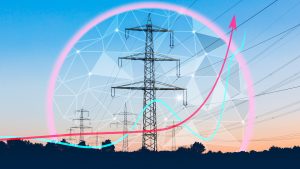 Tim Pick, who recently completed his term as the Offshore Wind Champion, stated: "I very much welcome this Call for Evidence. As noted in my recent report, price-only CfD auctions have created a strong driver for innovation to drive down costs, but there is a need in the current climate to consider how to better develop new supply chains and associated jobs."
Moreover, the government has also pledged £205m to the scheme for the fifth allocation round (AR5), confirming another year of significant financial backing by the government for green industries and jobs.
"The CfD programme has played a key role in ensuring the UK's position as a global leader in low carbon technologies. But factors such as inflation, commodity price increases, and pressure from international competition mean that the UK will have to continue working hard to pull in the investment required to reach our Net Zero and energy security goals," explained Adam Berman, Deputy Director for Advocacy at Energy UK.
"We welcome the government's ambition to build on the success of the CfD programme by recognising that the cost of delivering new renewables projects has risen significantly over recent months."
Berman concluded: "If designed appropriately, the inclusion of new factors in the CfD could improve investment certainty for low carbon projects, boosting energy security as well as ensuring that all parts of the UK benefit from the jobs, skills, and supply chain opportunities these multi-billion pound investments bring."