An £8.7m project will be led by University College London and the University of Oxford to pioneer an Energy Demand Observatory and Laboratory (EDOL) in the UK to help achieve net zero carbon emissions.
The Energy Demand Observatory and Laboratory is a five-year programme funded by the Engineering and Physical Sciences Research Council (EPSRC) in collaboration with the Department for Business, Energy and Industrial Strategy (BEIS). The project will develop a national energy data platform to help drive the energy transition.
Professor Tadj Oreszczyn, the Principal Investigator for the project from the University College London Energy Institute, said: "To tackle the serious challenges facing our society, such as fuel poverty, the energy cost crisis and climate change, we need accurate real-world energy consumption data combined with additional data-streams from, for example, sensors and smart home devices, to facilitate innovative research. EDOL is a major step forward in enabling research for public benefit using cutting-edge technology and research techniques."
UK homes cause 20% of carbon emissions
Data suggests that household energy use in the UK is responsible for around one-fifth of the country's carbon emissions, with the winter period drastically exacerbating energy demand. However, to achieve carbon-neutral targets by 2050, the UK urgently needs to transition from natural gas to a low-carbon energy system.
However, it is currently unknown what the impacts of a low-carbon system would be, how they could impact energy demand, and whether this would influence other aspects of the UK's energy system, such as the increasing prevalence of electric vehicles (EVs) and heat pumps.
What will the Energy Demand Observatory and Laboratory do?
The Energy Demand Observatory and Laboratory will help to overcome these uncertainties through its high-resolution data resource that will analyse household energy use, revealing why and when domestic activity impacts energy demand and carbon emissions.
Dr Tina Fawcett, who will lead the social research aspect of the project, explained: "EDOL i an important, long-term investment in energy demand research, which will enable us to understand current and future household energy use as never before. The experiments with EDOL households will allow us to explore who benefits or loses from different social, technical, and economic energy interventions. This will help provide the evidence we need to create a just energy transition."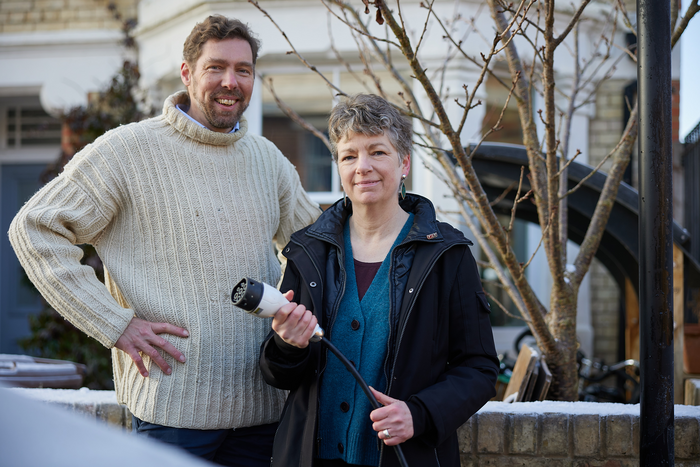 EDOL will help cultivate various advanced methods and technologies – including innovations in AI and the Internet of Things (IoT) – to monitor the energy demand of different appliances and daily activities that spike energy consumption.
The project consists of three elements, which include:
An 'Observatory' of 2000 representative UK households equipped with sensors to record the energy used by occupants, their appliances, and their behaviours. The anonymised data will then be analysed by researchers to better understand patterns of energy demand in our homes;
'Forensic' analyses of sub-samples of homes with novel or lesser-known forms of energy demand. This could include detailed surveys, interviews, and in-depth monitoring;
'Field laboratories' of 100-200 households in which policies, technologies, business models, and other interventions can be tried and compared to relevant control groups in the Observatory. This will allow the researchers to determine, for example, how flexible the time is when people choose to charge their electric vehicles.
The UCL Energy Institute will spearhead EDOL's data collection, analysis, governance, and overall management, with the University of Oxford leading the instrumentation and analysis, and qualitative research.
Dr Philip Grünewald, from the University of Oxford's Department of Engineering Science, concluded: "EDOL will raise evidence-based policy-making to a new level by providing a scientifically rigorous demand observatory. This collaboration will be unique in providing a detailed, longitudinal resource of UK domestic energy use available to scientists, industry, and policy-makers. The research will be dynamic, able to respond to a fast-moving technological and policy landscape, and will enable us to propose cost-effective smart data solutions and innovation in real-time and at scale."