Barry Baim, Corporate Secretary and Director of West High Yield (W.H.Y.) Resources Ltd, explains how the company is helping to meet net zero targets through development at its Record Ridge magnesium property in Canada.
Geopolitical, environmental, social, governance (ESG) and global reserve depletion are all factors that are likely to be the main sources of risk in critical mineral supply over the coming decades. West High Yield (W.H.Y.) Resources Ltd. is an advanced-stage mining exploration and development company focused on the acquisition, exploration, and development of critical mineral resource properties in Canada, with a primary objective to develop its Record Ridge magnesium, silica, and nickel deposit using green processing techniques to minimise waste and CO2 emissions.
10,590,000 Metric Tonnes Measured & Indicated (M&I) contained magnesium based on completed NI 43-101 by SRK Consulting Engineers of Denver Colorado.
The mine permit application was submitted on 14 February 2019, and the application was amended on 15 February 2022, with the permit expected to be granted in 2022. The world-class Record Ridge Magnesium asset is one of the highest grades that can produce pharmaceutical/food grades of over 99% purity magnesium oxide (MgO), along with nickel, iron, and silica credits.
Updated optimisation PFS-2 completed in 2021 highlighted robust project economics with an after-tax NPV of 10% of over C$1.3m and IRR of 68% based on $3,000/tonne MgO over a 170-year mine life with an upfront capital requirement of C$300m. The company's short-term plan is the development of a demonstration plant at a budget of $15-20m, with potential 75% federal/provincial funding and 25% company funding, being commissioned in 10-12 months.
Record Ridge magnesium property
Recognising the ESG importance and contribution to global decarbonisation, WHY Resources is focused on the development of its 100% owned Record Ridge (RR) Magnesium Property, as well as bringing into production one of the world's largest, greenest deposits of high-grade magnesium.
Located 2km north of Washington State in Rossland, British Columbia, Canada, the RR property includes a 7.5km2 outcrop of nature's greenest building blocks. WHY's world-class magnesium asset is of the highest grade that can produce pharmaceutical/food grades of over 99% purity magnesium oxide (MgO), along with nickel, iron, and silica credits. Existing infrastructure includes roadways, power, water, local workforce, and proximate CP Rail Hub, enabling WHY to efficiently and economically fill North America's global demand for eco-friendly materials for generations to come.
Benefits of magnesium oxide
Since completing the positive preliminary economic assessment (PEA NI 43-101) in 2013, demand for MgO has risen significantly. MgO is a critical mineral that is important in the physiological wellbeing and sustainable future of mankind, as well as a key input in the advancements of green industrial manufacturing of enhanced products such as pharmaceutical-grade magnesium, crop nutrient, aerospace/automotive components, and potential magnesium EV batteries.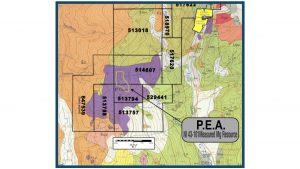 Current global annual market for all Mg products exceeds 29 million MT. The North American magnesium compounds markets are highly dependent on imports, which represent over 50% of the demand (USGS, 2017). In fact, American production of caustic and refractory magnesia is declining, and, consequently, imports are expected to be on the rise. This presents an attractive situation for WHY as a prospective North American producer.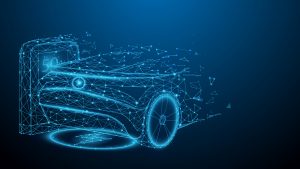 As a result of the US supply shortfall relative to demand, magnesium has been classified as a critical mineral/metal to be stockpiled in order to reduce dependence on imports. The role of magnesium in the sectors of pharma health and wellness, agriculture, construction, energy metals, the integral role in the evolution of vehicle manufacturing, and potential sustainable long-life, high energy-density, rechargeable Mg batteries cannot be understated.
The primary product to be produced from the mine ore using the company's proprietary process is magnesium oxide. As a result of its 99% plus purity, the processed MgO can be used in any of the following industry/product verticals listed in order of priority for sale:
Mg metal producers, metal die cast and injection mold manufacturers for aerospace/transportation/military;
Large-format energy storage technologies/companies using magnesium as a component;
Pharmaceutical and nutraceutical companies developing enhanced magnesium-based products;
Infrastructure supply companies developing long-life products in cement, and cement boards;
Agriculture projects seeking to use magnesium; and
Use of magnesium in advanced green technological endeavours, e.g. CO2sequestration.
The total addressable market for high-purity magnesium oxide is growing globally, with compound annual growth rate (CAGR) projections ranging from 6-12% over the next five years. It is the intention of WHY Resources to become a dominant player in the North American and global magnesium oxide markets.
WHY will enter the market with an initial mining plan of 250Ktpa to produce about 100Ktpa of over 99% pure MgO.
WHY's proprietary technology is a hydrometallurgical process that is based on hydrochloric acid leaching and has been successfully tested and optimised to produce high purity (>99%) MgO product with over 94% recoveries at low temperatures (under 85oC) and under atmospheric pressure. It also produces high-grade nickel, iron, and silica as by-products, and uses a closed loop circuit that is capable of regenerating its acid requirements, resulting in minimal environmental impact. The combination of WHY's low-energy process innovation and the long-term strong demand in the MgO market present a real opportunity for this technology to be a low-cost MgO processing option whilst adhering to good environmental practices.
Recognising the ESG importance and contribution to global decarbonisation, WHY's objective is to bring into production one of the world's largest, greenest deposits of high-grade magnesium and silica that can be refined to over 99% purity MgO and SiO2 products. We are excited about the beneficial prospects for growth, economic sustainability, and further development of green technology that reduces CO2 emissions and places WHY Resources at the forefront of developing and processing critical industrial minerals and the potential product verticals.
We strongly believe in a strategy that capitalises on all segments of the value supply chain and the production of world-class goods and services in the magnesium and silica space. According to a June 2021 report published by ResearchandMarkets.com, the global market for automotive magnesium die casting was estimated at $4.2bn last year and is projected to reach $8.1bn by 2027, growing at a CAGR of 10% over that time. The US market alone was estimated at $1.1bn in 2020.
Why invest in 'WHY'?
Our high-grade magnesium/silica resource asset is mined and processed in an environmentally sensitive and sustainable manner, and many factors place us in a beneficial position, including:
We extract 99% from each ton of ore into saleable magnesium, silica, nickel, and iron whilst emitting l ow CO2 emissions to produce the raw material;
We are the largest high grade (99% plus purity magnesium oxide) magnesium resource asset in North America with a globally significant supply;
The ore contains 37% high-purity silica, a critical key input product for many technologies manufacturing verticals;
The mine is situated in Rossland BC, Western Canada – a mining-friendly jurisdiction which is immediately above Washington State, US;
Over $1bn of infrastructure and roads are in place with proximate rail access, offering excellent shipping options by land, rail, or sea;
Local experienced workforce and sustainable, environmentally green projects are embraced by the community;
We have almost completed the permit process, with expectation of a mining permit to be granted in short order;
2022 drilling permit in place to continue gold exploration on the Midnight Gold Claims.
Based on the currently depressed market valuation, and with magnesium considered a strategic/critical mineral, augmented by silica, nickel, and iron credits, WHY can offer a high-leverage investment potential opportunity.
Critical mineral mining is essential to modern life and provides the input products that underpin modern society and support the efforts in meeting the UN Sustainable Development Goals. Join WHY Resources in being part of the solution to get us all to net zero by 2050.
Pursuing the new global standard of the world by creating greener environments and shareholder wealth through eco-friendly stewardship, scientific reason, and business acumen.
Please note, this article will also appear in the eleventh edition of our quarterly publication.