Ian M London, Executive Director of C2M2A, explores Canada's critical mineral potential and the country's ability to create domestic supply chains.
In recent months, Canada's critical minerals sector has advanced many new developments. For instance, there have been major industrial investments, multiple governmental policy and budget announcements, and technology is progressing at rapid rates. These have all had an impact on the full suite of critical material supply challenges.
Minerals are considered 'critical' based on several criteria: their role in the modern economy, including in the manufacture of advanced technologies and energy transition; their supply, which is limited or concentrated in a few countries; and their importance to energy and national security. Here, I use the term 'mineral' to include non-metallics and metals.
Canada is an important producer of such critical minerals as aluminium, cobalt, copper, graphite, nickel, and uranium. However, other 'emerging' minerals are at an early or advanced stage of exploration and processing. This is true of lithium, for which numerous exploration projects are underway. Canada does not yet produce rare earth elements (REEs), but it has significant known reserves, and several mining companies have launched significant projects.
With Canada's wealth of natural and human resources, an industrial platform, rich mining and metallurgical processing experiences, trade relations, well-established environmental, social, governance (ESG) reporting culture, and public/private partnership facilities – Canada has great critical mineral supply chain potential.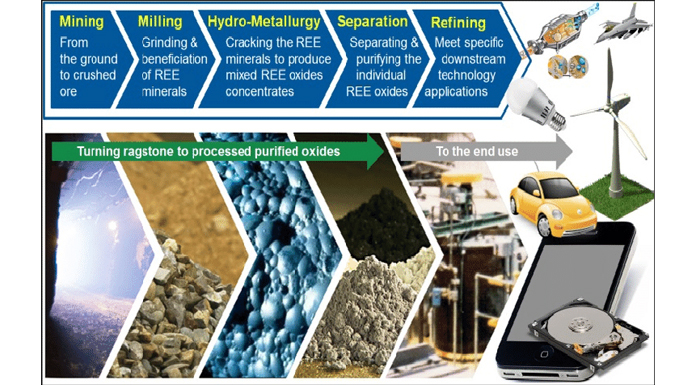 Innovation, attention, and collaboration

Innovation is rapidly reshaping the automotive industry and it is more than just batteries. Rare earth permanent magnets are required in high-performance motors, advanced electronics and sensors, and polishing materials.
One trend that is gaining traction is 'light weighting'. Aluminium-scandium alloys are strong but lighter than steel which can reduce costs, increase range, and reduce emissions. This is especially poignant in the case of EVs.
Ontario's battery plants
European automaker Stellantis N.V. and South Korean battery manufacturer LG Energy Solution Ltd. recently announced that they will invest C$5bn in a joint venture to build Canada's first electric vehicle (EV) battery cell manufacturing plant, located in Windsor, Ontario. It would stand out amongst the largest, if not the largest, investment in the Canadian automotive sector in history. The planned 4.5 million square-foot battery plant is expected to accelerate the establishment of a strong battery supply chain.
General Motors (GM) is looking to Canada to be a big part of its EV future. The company has recently announced it is making a C$2bn investment in two plants there and the Canadian government is contributing C$259m to the investment. As part of the investment, GM will develop the first all-electric assembly plant in Canada at CAMI Assembly in Ingersoll, Ontario. GM will start building commercial electric vans there.
Electra Battery Materials is building North America's only fully integrated, localised, and environmentally-sustainable battery materials park, from refining to precursor material. The battery materials park will host cobalt and nickel sulphate production plants, a large-scale lithium-ion battery recycling facility, and battery precursor materials products to serve both North American and global customers. Located in Ontario, the park has access to an abundance of affordable and renewable hydroelectricity.
Success in Saskatchewan
With a C$31m investment from the Government of Saskatchewan, the Saskatchewan Research Council is building a Rare Earth Processing Facility in Saskatoon. The facility is expected to establish an integrated REE supply chain in Saskatchewan.
Vital Metals/Cheetah Resources is already mining (lifting, crushing, and sorting ore) at its near Yellowknife mine in Canada's Northwest Territories. Further ore processing is to be done at its cracking and leaching facility, which is currently under construction in Saskatoon, with the first production expected by 2022. Vital aims to produce a minimum of 5,000 tons of contained REE by 2025.
Rio Tinto's developments in Quebec
Rio Tinto, one of the world's leading mining and materials companies, has started operations at a new commercial-scale demonstration plant to produce high-quality scandium oxide at its metallurgical complex in Sorel-Tracy, Quebec. The project, with the support of the Quebec Plan for the Development of Critical and Strategic Minerals, was completed on time and on budget, less than six months after the start of construction. The plant uses an innovative process developed by Rio Tinto to extract high-purity scandium oxide from the waste streams of titanium dioxide production, without the need for any additional mining.
The Canadian government steps up

The Canadian government, in collaboration with industry, the investment community, global trading partners, and academia, commissioned two high-profile strategy assessments: the Industry Council Report released in January 2021 and the Parliamentary Committee Review released in June 2021.
In April 2022, the federal government released its Budget 2022, which clearly recognised the importance of critical material supply chains to its advanced manufacturing and climate aspirations. The budget includes up to C$3.8bn over eight years to implement a Canadian critical minerals strategy. Specific critical minerals provisions include:
C$1.5bn for new infrastructure investments to unlock new mineral projects in critical regions;
C$1.5bn to invest in new critical minerals projects, with a priority focus on mineral processing, materials manufacturing, and recycling for key mineral and metal products in the battery and REE supply chain;
Introduction of a 30% Critical Mineral Exploration Tax Credit, with a particular focus on nickel, lithium, cobalt, graphite, REEs, vanadium, tellurium, gallium, scandium, titanium, magnesium, zinc, and platinum;
C$103.4m over five years for the development of a National Benefits-Sharing Framework for natural resources and the expansion of the Indigenous Partnership Office and the Indigenous Natural Resource Partnerships programme;
C$80m to public geoscience and exploration programmes to help find the next generation of critical minerals deposits;
C$144m to critical minerals research and development to support the responsible extraction and processing of critical minerals;
C$10m toward extending the Centre of Excellence on Critical Minerals for three more years; and
Adds C$40m to support Northern regulatory processes toward streamlining and accelerating the permitting of critical minerals projects.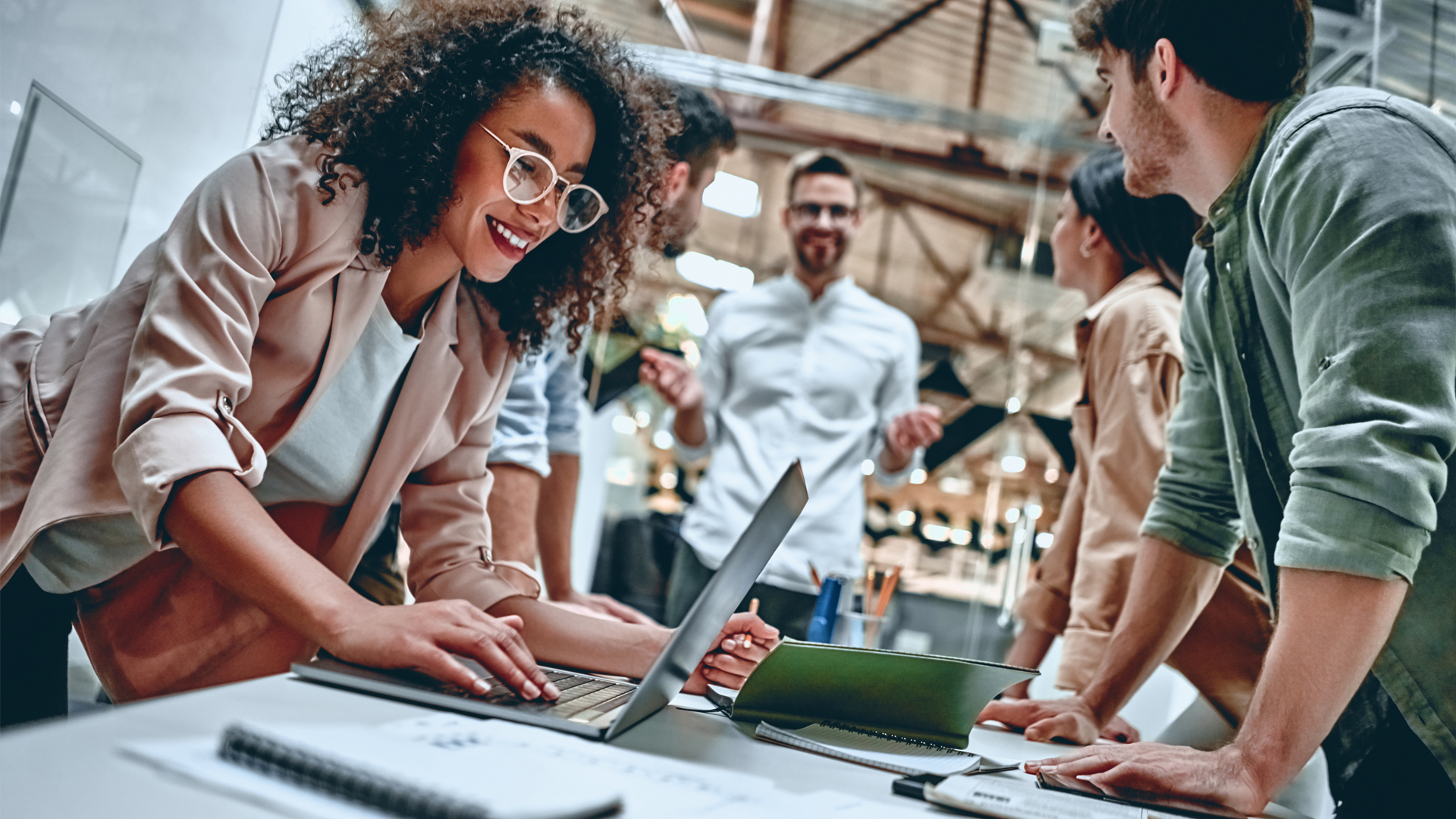 Intermediate processing of Canada's critical minerals

Canada currently produces over 60 minerals, including many of the critical minerals identified in the Government of Canada's published list of 31 critical minerals (March 2021). Canada is the only nation in the Western hemisphere with all the minerals and metals needed to produce advanced batteries for EVs. These minerals include copper, cobalt, REEs, graphite, lithium, manganese, and nickel. Other countries have their lists of critical minerals for their economy including those in the European Union, the US, Japan, and South Korea. These resources are also found in multiple regions across the country.
Governments, both nationally and provincially, are now embracing that, in addition to developing their domestic capacity to produce critical minerals and its associated supply chains, they can and will transform critical minerals into value-added products, thus creating their own value chains. This work includes processing minerals through separating, refining, and transforming refined minerals into chemicals and inputs such as cathodes, anodes, and oxides used in cutting-edge technologies for batteries, rare earth permanent magnets, and other applications in EVs. Canada is now in pursuit of reinforcing Canadian secondary and tertiary processing companies, enhancing its domestic expertise in critical mineral processing and advanced manufacturing, creating skilled, well-paid jobs, and reducing the country's dependence on foreign supplies of value-added products and cutting-edge technologies.
Canada's mining and metallurgical sectors have many advantages that could enable it to become a major supplier of critical minerals for advanced manufacturing and to assist transportation electrification. In addition to the advantages of the abundance of mineral resources and its potential for new discoveries, Canada enjoys recognised expertise and a skilled workforce, the availability of renewable energy, an effective and rigorous governance framework, and a stable and predictable geopolitical environment.
This is not to say that Canada does not have competitors. These same variables have motivated our competitors and allies alike, to take swift action. In June 2019, the US Government published 'A Federal Strategy to Ensure a Reliable Supply of Critical Materials', underscoring critical minerals as being essential to its economic and national security, and is prioritising initiatives to streamline the permitting of listed critical mineral projects from the current seven to ten years, to just two years.
The US Senate also introduced the Onshoring Rare Earths Act of 2020 (ORE Act) legislation, a bill that would offer tax incentives to companies that develop mines for critical minerals and processing facilities in the US. Various links in value chains are also well developed in Europe and Asia, and several countries have opened up a lead in the value-added critical minerals sector even without raw material feeds. China, which has the resources, remains dominant in the processing industry at every stage of the value chain.
Canada, having low-cost, low greenhouse gas energy sources, such as hydroelectricity, is an asset for developing its industries. Canada's Towards Sustainable Mining framework spurs Canadian companies to adopt ESG practices, thus reinforcing world-leading sustainable mining practices.
Collaboration and coordination from Canadian industry associations

Bringing together key players across Canada—from mining to mobility, R&D to commercialisation, vehicle assembly to infrastructure— Accelerate is a national alliance with a mandate to organise and align Canada's ZEV supply chain to ensure its growth and success. Its membership includes the Canadian Critical Minerals and Materials Alliance (C2M2A) and the Battery Metals Association of Canada, which have joined together, with automotive parts, labour organisations, and others, to support a rapidly changing energy landscape.
C2M2A advocates for global clean technology and an advanced manufacturing hub supported by the production and processing of raw, intermediate, and final products leveraged by Canada's distinct critical mineral wealth, intellectual know-how, and industrial capacity.
Recently, the Canadian Chamber of Commerce launched a public and private sector leadership initiative to strengthen all segments of critical minerals supply chains from mining to closed-loop recycling. The Chamber is enhancing touchpoints between upstream and downstream organisations, economic and environmental ambitions, and industry and indigenous stakeholders through networking, research, and advocacy.
Canada's national and commercial laboratories, university and college networks of engineering, and business schools also play an important role in research, development, and advanced processing and applications technologies.
Canada is also actively engaged in several international initiatives related to critical material supply chains, including the European Raw Material Alliance, Rare Earth Industry Association, Global Battery initiative, NATO's Advanced Vehicle Technologies, and the International Standards Organization (ISO).
ISO's efforts are focused on developing standards in the areas of REEs, lithium, and other critical materials, mining, concentration, extraction, separation, conversion to useful compounds/materials (be they oxides, salts, metals, master compositions, etc.), testing and packaging, recycling, and reuse.
'Capable, focused, and most importantly confident' could best describe Canada's ultimate contribution to global critical material supply chains. Canada has natural and human resources, a rich history in mining and metallurgical processing, strong industrial sectors, access to markets through well-established trade relations, valued investment, and sustainability platforms. However, Canada faces very strong and bullish global competition. As such, for Canada, it will 'all be in the delivery'. Here is to being capable, focused, and confident.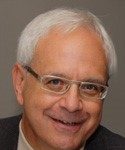 Ian M London, PEng, MBA
Executive Director
Canadian Critical Minerals and Materials Alliance (C2M2A)
c2m2a.org
https://twitter.com/C2M2Alliance
Please note, this article will also appear in the tenth edition of our quarterly publication.