Swamini Kulkarni, Content Writer for Allied Market Research, analyses how electric vehicles are transforming the European transport industry.
The European transport industry is experiencing radical transformation, and the emergence of electric vehicles (EVs) is the most vital part of this transition. EVs will become a more common sight in the coming years, and automakers will focus on developing long-lasting EV batteries and infrastructure for new electric models.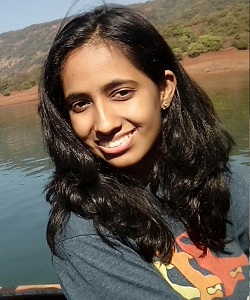 According to Allied Market Research, the global electric vehicle market is expected to garner $802.81bn by 2027, growing at a compound annual growth rate (CAGR) of 22.6% from 2020 to 2027. The rise in demand for fuel-efficient, low-emission, and high-performance vehicles and strict government rules regarding vehicle emissions is the prime factor supplementing the growth of the electric vehicle industry. Many market players have already targeted European consumers, and it is only a matter of time before EVs become the prime mode of transportation in Europe.
The electrification of the passenger car fleet in Europe is not a new business strategy for automakers. In 21 European countries, over 500,000 new electric passenger cars were registered by automakers in 2020, and the number is bound to increase in the coming years. The national policies of European countries shape this sudden demand for EVs. The one-time subsidies and fiscal incentives on EV purchases or ownerships play a significant part in the ever-increasing demand for EVs. What's more, several European countries have announced deadlines for phasing out traditional fossil fuel and hybrid cars and have enforced stringent regulations regarding vehicle emissions for metro cities. Astoundingly, the COVID-19 pandemic has favoured the switch to EVs in Europe and has surpassed China and the U.S. concerning EV registrations. These factors made Europe the most fertile market for EVs.
Major automakers to target the EV European transport industry

Over the last few years, leading EV companies have entered the European market due to favourable government policies and an increased consumer base. For instance, Vinfast, a Vietnam car manufacturer, announced the launch of two new electric vehicle models in Europe and North America. The company has already begun operations in the U.S., Canada, France, the Netherlands, and Germany and sold around 30,000 vehicles in 2020, including sedans, SUVs, e-scooters, and electric buses. The upcoming EV models: the VF e35 and VF e36, will be launched in March 2020. With this launch, the company will compete with market leaders, including Tesla and Volkswagen.
Similarly, Great Wall Motor, the Chinese automaker, has announced the launch of electric compact cars and plug-in hybrid SUVs in Europe by 2022. The company aims to expand its business in Europe with the launch of zero-emission vehicles. The compact electric car will offer a range of up to 400km and will hit the European market in 2022.
As the range of EVs is still a challenge for automotive companies, organisations have invested in battery swapping technology. NIO, the Chinese automaker, recently brought battery swapping technology to Europe with the debut of the ES8 SUV. The flagship car comes with a 75kWh battery and covers 234 miles. The company allows customers the option of purchasing the car without a battery and offers a subscription to the battery as a Service (BaaS) option. NIO will also cover Norway's five major cities and provide power swap stations in 2022. Moreover, the company will develop service and delivery centres that offer a mobile service fleet, repair, and car pick-up and delivery service.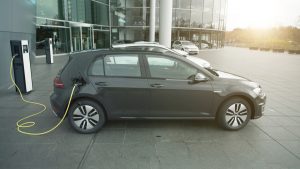 Major companies such as Volkswagen have also found more success in the European transport industry than in the U.S. Recently, the leading automaker has reported receiving orders over 144,000 for EVs in the past year in Europe. Volkswagen began the electrification in 2019 with the launch of the ID.3 hatchback and began delivery to customers in Germany in 2020. Most importantly, the ID.3 is only available for the European market and is not currently available in the U.S. In addition, Volkswagen has launched several campaigns toward zero-emission mobility.
Electric vehicles and range anxiety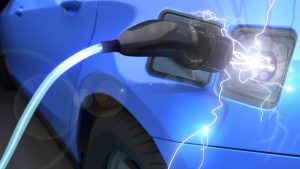 Even though EVs are appealing due to their eco-friendly nature, not everyone is on board with the idea of possessing electric cars for their life. This is due to range anxiety. Despite launching novel EVs with an extended range, people are worried about how far they can travel before their batteries run out of charge. Conversely, running low on gas in conventional fossil fuel cars is not a concern due to the abundance of gas stations and convenience refuelling. Within five minutes, car owners can be back on the road.
On the contrary, charging electric cars is not quite as simple. The majority of the EVs in the electric vehicle industry can offer a range of 100 miles on a single charge, yet charging an EV battery to its full capacity can take hours. Moreover, the EVs demand specialised charging stations that are currently in short supply.
Charging EVs overnight at home is the most convenient option as most estimates suggest that people drive around 40 miles per day. However, due to a lack of awareness and familiarity, customers think of worst-case scenarios, which creates a challenge for market players to overcome.
According to research by Nissan, European electric vehicle owners are driving more miles annually than those in conventional petrol or diesel vehicles. Although this statistic is an encouraging development, range anxiety remains a major challenge. Thus, the EV and European transport industry must dispel the myths surrounding battery capacity, and further develop the infrastructure to support the electrification of vehicles.
Challenges and opportunities for the EV market

Electric vehicles have the potential to reshape the European transport industry and drastically cut carbon emissions. Transportation is one of the most significant contributors to carbon emissions, producing around 28% in 2018. Thus, the adoption of EVs will drastically change the dynamics of public and private transportation across the globe. However, there are some challenges yet to be overcome, but these challenges are also potential opportunities in the electric vehicle industry.
Charging time:
The charging time of an EV depends on the charger speed and capacity of the battery. For instance, charging a Tesla Model S with a conventional wall charge would take around eight hours, but a supercharger would take around an hour.
As the global automakers develop the required infrastructure for EVs, customers would find charging stations on the road that can charge a vehicle within two hours. In the future, more and more companies will offer charging stations at public parking lots and shopping centres where customers can charge vehicles without killing time to get from point A to point B.
Affordability of EVs:
There are limited automakers that offer state-of-the-art EVs. Thus, customers have associated EVs with high price tags. Therefore, it is a challenge for automakers to attract budget-conscious customers. On the other hand, Nissan and Hyundai have offered EVs at $30,000 with the range below 200 miles. Moreover, the prices of EVs are dropping compared to conventional gasoline cars due to tax concessions and government incentives.
Infrastructure and EV service centres:
Although EVs demand less maintenance and fewer repairs, it is recommended to have a qualified technician nearby. The lack of infrastructure and official service centres would hamper the global adoption of EVs. However, major market players in the electric vehicle industry have focused on developing the necessary infrastructure for their customers. In fact, the development of suitable infrastructure for EVs is a big investment opportunity in the European transport industry.
In the coming years, companies will focus on developing improved EV batteries and increasing public charger availability. Several market players have invested a colossal amount of money in building infrastructure including oil and gas companies, utility companies, and automakers. Although most consumers will not rely on public charging stations, private infrastructure development will assume priority.
Ultra-fast chargers, battery swapping, and wireless charging solutions will also enter the market and improve the public charging experience. Moreover, these technologies help customers deal with range anxiety and boost their confidence regarding the use of EVs.
The future of the electric vehicle industry is surely brighter and greener. As the battery technology improves, the cost of batteries will fall substantially, making EVs more affordable and sustainable. The European transport industry has already taken an active part in the electrification of transportation, which has encouraged other markets to give a chance to a greener mode of transportation.
For more detailed COVID-19 impact analysis on the electric vehicle market, please contact Allied Market Research.Swamini Kulkarni
Content Writer
Allied Market Research
www.alliedmarketresearch.com
swamini.kulkarni@alliedmarketresearch.net
https://www.linkedin.com/company/allied-market-research/ 
https://www.facebook.com/alliedmarketresearch
https://twitter.com/Allied_MR
Please note, this article will also appear in the eighth edition of our quarterly publication.