Matthew Lynn, Founder and Managing Director of MGH Offshore, outlines the importance of partnering with the right staffing specialist in the energy sector.
There has been a significant global shift in the world of recruitment as a consequence of the COVID-19 pandemic, and recruiting and retaining staff at present has never been so challenging – across every industry.
The pandemic has driven transformation, as well as disturbance, for many HR and recruitment functions. With a record number of vacancy levels and high inflation driving salary expectations, appointing staff with the right skillsets is challenging.
As one of the very few staffing companies to specialise in solely recruiting for the renewables, oil and gas, and marine industries, MGH Offshore has the knowledge and expertise – with first-hand experience in the field – to get the right candidates into the right roles.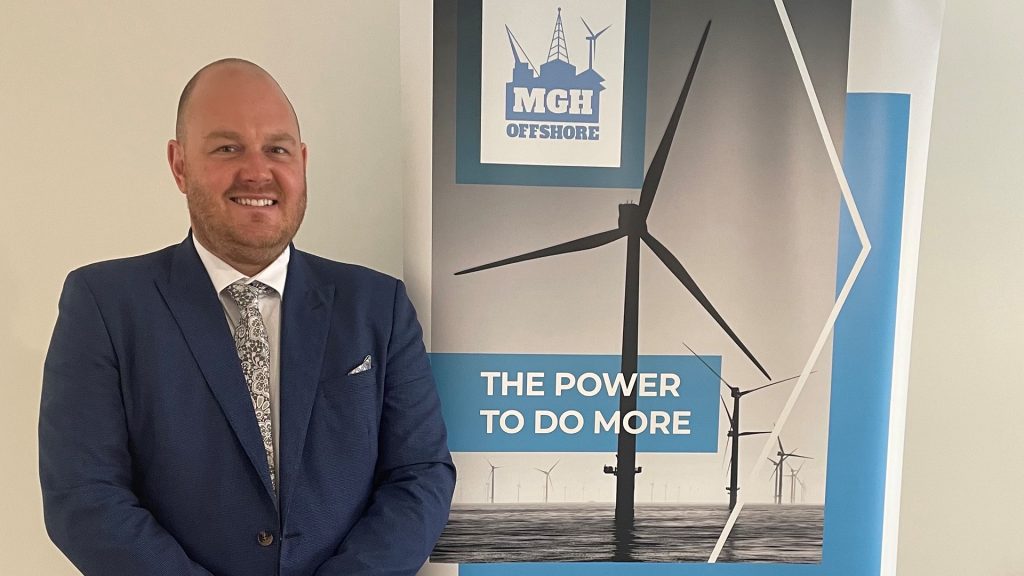 What is MGH Offshore?
Established in 2017, MGH Offshore, based in the northeast of England, has built an unrivalled reputation for providing both onshore and offshore staff from small one-day projects to facilitating personnel for longer assignments on larger-scale developments solely to the energy sectors.
Over the past two years, the company has expanded its offering, which has been pivotal in propelling the business forward, to include the provision of full turnkey engineering services.
Bolstering its offering, MGH Offshore has the capabilities to support the energy sector at every phase of a project's lifecycle – from project management, technical auditing, HSE service, right through to procurement, testing and installation.
Headed up by Matthew Lynn, a seasoned professional in the offshore industry possessing over two decades worth of first-hand offshore experience, the company has reported that it has tripled in size within the last year.
First-hand experience in offshore energy
It is this first-hand experience that the Managing Director believes sets the company apart. Matthew said: "MGH Offshore is run by a team of experts that have all worked offshore. This means we have the first-hand insight to understand our clients' requirements and, as such, get the right contractors – all of whom we have previous experience with – into the right roles and deliver comprehensive engineering support services.
"We are not just a typical recruitment agency with a bolt-on energy division. We are specialists in what we do and that hands-on practical knowledge, coupled with extensive experience, makes us the engineering services and staffing company of choice."
Matthew explained that staffing for energy projects is very complex – with multi-faceted compulsory requirements – and it is important that companies are dealing with staffing and support service experts who understand the energy sector and the different stages required in a project's lifecycle.
"Having first-hand experience in the field, understanding the different positions and job requirements is absolutely invaluable. Operators and tier two companies looking to place the right staff need to be engaging with reputable staffing specialists in energy – to save both time and money – and ensure their projects are executed to the very high standards that they demand.
"Working in the field, we have also built up a great network and know all of the personnel that we are dealing with to understand how they work and the projects that are most suited to their skillset – which allows our clients to get their jobs done right, first time," added Matthew.
Predominately operating in the offshore wind sector, the company has supplied its services to some of the UK's most recognised windfarms, including Hornsea One, Neart Na Gaoithe, Saint Nazaire and Kincardine – the world's largest offshore floating windfarm.
Global offerings
Most recently, the company has been awarded – and is already well underway in delivering – a series of contracts for a major global engineering and maintenance contractor.
Speaking about the company's engineering support services, Matthew said: "It was a natural fit for us to introduce a full turnkey offering providing engineering services, as key players in the market seek to work with a company that can execute projects from start to finish. This enables them to reduce costs, increase productivity and drive efficiencies – and being able to facilitate this for our clients has been pivotal in our growth.
"We have ambitious plans over the next 12 months to expand the company – continuing to offer our personal, hands-on and reactive approach – and double our turnover, which we are already on the trajectory to do."
MGH Offshore is a trusted and agile engineering services and staffing powerhouse that applies personal experience to deliver the right support for the energy sector at every phase of a project's lifecycle. The company operates from two offices in the northeast, predominately delivering its services throughout Europe with extensive experience in the UK, Holland, Belgium, and Denmark.
Please note, this article will also appear in the eleventh edition of our quarterly publication.

Go to this partner's profile page to learn more about them