Sophie Mountcastle, Science Manager of the UK Regenerative Medicine Platform, describes the current regenerative medicine landscape in the UK.
Regenerative medicine is an interdisciplinary field spanning tissue engineering, developmental and stem cell biology, gene therapy, cellular therapeutics, biomaterials, nanoscience, bioengineering, and chemical biology. It seeks to repair or replace damaged or diseased human cells or tissues to restore normal function. This may be done via the transplantation of stem cells, progenitors or tissues, through activation of endogenous repair processes, by using cells as delivery vehicles for therapeutic agents or employing engineered cells (synthetic/engineering biology).
The UK has a leading position globally in the field of regenerative medicine research, with substantial expertise and infrastructure, leading to high quality and innovative outputs. Strengths in the UK landscape include access to many resources to support regenerative medicine research. It moves from fundamental stem cell biology to translating and commercialising technologies: for example, the UK Stem Cell Bank, the Cell & Gene Therapy Catapult, and the Advanced Therapy Treatment Centres.
The field has been rapidly evolving over the past decade. Researchers have reported many significant findings and new technologies for therapeutic applications. These include substantial milestones such as approvals for the first clinical trials containing human embryonic stem cells and human pluripotent stem cells in 2011 and 2014, respectively. Advancements are being made in cell-based therapies for various conditions, such as Parkinson's disease, liver disease, and sight disorders. A range of novel scaffolds is under development for musculoskeletal repair.
Challenges in regenerative medicine
Despite this fast pace and exciting developments, there are key challenges/knowledge gaps still facing the field, such as:
Immunology: the body's ability/inability to accept the stem cells or therapy;
Safety: stem cell derivatives need to be genetically stable and present no threat of tumour formation following transplant;
Manufacturing: the need to achieve a controlled and characterised manufacturing process for cell-based therapies. There are also challenges around scaling up production and cost-effectiveness; and
Ethics: there are important ethical considerations for responsible research around some elements of regenerative medicine therapies. For example, the potential long-term consequences of gene editing, the internationally agreed 14-day limit for research on human embryos, and early patient access to experimental treatments.
The regenerative medicine regulation landscape
In addition to the challenges above, regenerative medicine regulation is complex, reflecting the novel nature of the technologies involved in these advanced therapies and their potential risks. The Human Fertilisation and Embryology Authority (HFEA) and the Human Tissue Authority (HTA) are responsible for implementing standards in the UK. Authorisations for clinical trials are implemented by the Medicines and Healthcare products Regulatory Agency (MHRA). The UK has a strict but permissive legislative and regulatory framework in place covering all forms of stem cell research, which balances the need for governance with the space for innovation to flourish – and it is always crucial for researchers to engage early with what will be needed to move their work towards the clinic.
UK Regenerative Medicine Platform and other UK research in the field
The UK has invested significantly in regenerative medicine and stem cell research. UK Research and Innovation (UKRI), as the UK's largest public funder of research and innovation, funds discovery science through to translational, pre-clinical and clinical research through the Medical Research Council (MRC), the Engineering and Physical Sciences Research Council (EPSRC) and the Biotechnology and Biological Sciences Research Council (BBSRC). In 2013, MRC, EPSRC and BBSRC committed £25m to support establishing the UK Regenerative Medicine Platform (UKRMP). The three research councils awarded £17m in 2018 as a second five-year period of support for the platform.
MRC, BBSRC, and EPSRC, as part of UKRI, continue to be committed to regenerative medicine research, supporting projects and programmes through standard investigator-led funding rounds as well as key strategic activities, such as:
International partnerships – for example, MRC partnered with the Japan Agency for Medical Research and Development (AMED) in 2020 to award £7m to eight new collaborative projects in novel regenerative medicine-based therapies and the utilisation of stem cells to study human development;
Training awards – for example, three long-term training centres in regenerative medicine were supported in 2014 through the EPSRC-led interdisciplinary doctoral training programmes, with MRC co-funding;
Foundational work in stem cells, regenerative biology, and biomaterials are supported through strategic work at core-funded institutes, such as the Babraham Institute and Francis Crick Institute; and
Resources – for example, the MRC and BBSRC supported establishing the UK Stem Cell Bank, which holds high-quality clinical and research-grade embryonic stem cell lines. The MRC and Wellcome Trust also supported the establishment of HiPSC, a unique induced pluripotent stem cell line database with detailed characterisations.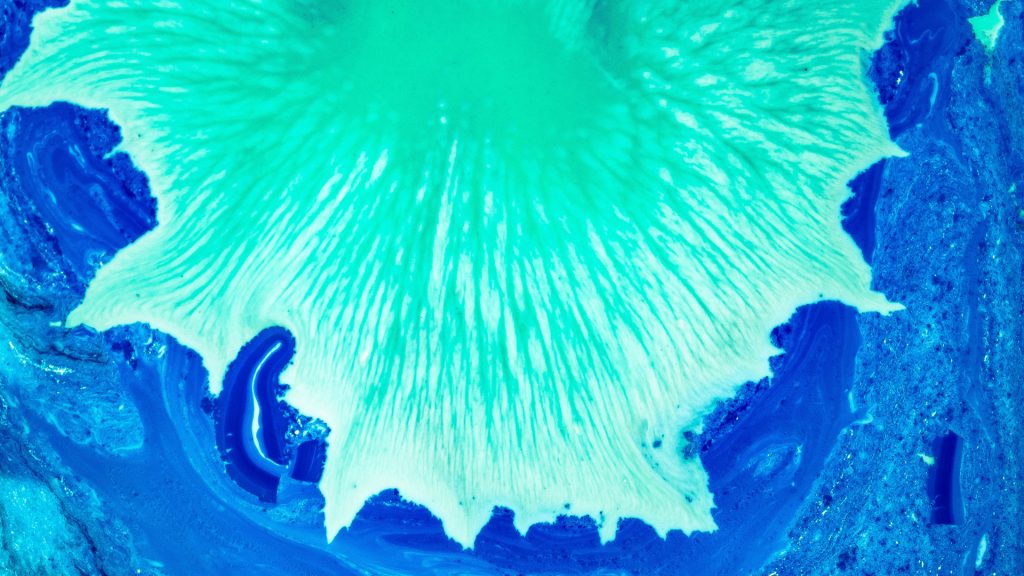 How UKRMP is addressing some of the challenges facing regenerative medicine in the UK
The first phase of UKRMP comprised five research hubs, established the interdisciplinary programme, generated collaborations between institutions and researchers, and made significant steps towards tackling the identified challenges in translating discovery research into therapeutics for patient benefit.
The second phase began in 2018, and the Platform has evolved to comprise three interdisciplinary research Hubs. With a renewed focus and funding commitment, the mission is to continue to facilitate leading-edge research and ensure it translates into clinically and commercially viable applications. Each of the three Hubs established for UKRMP2 provides a UK centre of expertise in their theme. The Hubs also generate new tools, protocols, and resources that other research groups can utilise.
The Pluripotent Stem Cells and Engineered Cells (PSEC) Hub aims to advance regenerative medicine by overcoming the key outstanding hurdles to translate human pluripotent stem cell (hPSC) based cellular therapies into standard clinical practice;
The environment or 'niche' within the body that surrounds stem cells profoundly affects their behaviour, including their ability to repair damaged organs. The Engineered Cell Environment (ECE) Hub aims to use this knowledge to develop future therapies for serious untreatable diseases by understanding how the niche influences stem cell behaviour in tissues; and
The Acellular and Smart Materials Hub aims to develop the next generation of bioactive scaffolds and biomatrices to treat the eye, musculoskeletal system, and liver. The hub uses state of the art manufacturing processes and therapeutic strategies, supporting their translation to the clinic.
A key element to UKRMP2 is the cross-cutting projects that will help accelerate the research undertaken in each hub to clinical application. In 2018, UKRI provided a further £2.5m of funding for new projects, complementary to the hubs, that specifically focus on the immunological issues of regenerative medicine. Through these projects, UKRMP researchers are establishing 'universal' stem cells through gene editing, developing a test platform for examining the immunogenicity of hPSCs, and studying the involvement of immune cells in alveolar regeneration in chronic lung disease.
A further advantage of UKRMP is ring-fenced funding for networking and collaborative activities to fully utilise the expertise across the UK research community and beyond, to tackle the challenges facing the regenerative medicine field. This includes engaging with new academic research partners, initiating collaborations with industry and other end-users, networking across the UKRMP Hubs, coordinating resources to share equipment, and organising external workshops.
UKRMP Phase 2 progress
UKRMP's mission is to advance regenerative medicine by overcoming outstanding hurdles to the translation of innovative concepts to clinical testing (including covering the previously mentioned challenges of immunology, manufacturing, and safety).
hPSCs, which include human embryonic stem cells (hESCs) and human-induced pluripotent stem cells (hiPSCs), can self-renew indefinitely in culture while maintaining the ability to become almost any cell type in the human body. The PSEC Hub has developed new platforms to facilitate the translation of hPSC-derived products to the clinic – at the genetic, gene editing, and manufacturing levels. For example, researchers investigating the effect of manufacturing conditions on the properties of hPSCs have shown that the differentiation process (i.e. the making of specific cells from non-specific hPSCs) is acutely sensitive to certain inputs very early on in the manufacturing process. This work will provide a rationale for the level of control required to guarantee a consistently safe and effective clinical product.
The ECE Hub focuses on three clinical exemplars: lung, joint, and liver. Researchers in the ECE Hub have shown that adult liver stem cells can produce functioning hepatocytes that can be expanded in the lab and develop stem-cell-derived hepatocytes that potentially provide an unlimited and off-the-shelf supply. These innovations may overcome the barriers that prevent the application of cell therapies as an alternative to liver transplants. The Hub has also made advancements in developing fluid gels containing stem cells and chemical cues to aid repair in cartilage disorders. Finally, researchers in the ECE Hub are using epithelial cells from the airways to develop models for airway diseases like cystic fibrosis, asthma, and infections.
The Smart Materials Hub is developing a wide range of potential materials for use throughout the musculoskeletal system, specifically within bone, tendons, and cartilage. Novel bone scaffolds have been fabricated from titanium and functionalised to aid bone repair. The Hub is also developing new materials for the eye to repair the cornea. Gels with excellent transparency and mechanical properties have been developed. Researchers are now investigating 3D printing techniques to achieve gels with organised micro and nanostructures to allow for deep cell infiltration and nutrient transport.
In 2019, a further call was launched by UKRI to bring new researchers into the platform and help address translational bottlenecks in regenerative medicine. Four strategic research projects were supported, two of which were co-funded with relevant charities. Researchers working on these projects are developing hydrogels to deliver stem cells to diabetic patients, creating organ-on-a-chip models for pre-clinical safety testing of regenerative medicine technologies, investigating ways to improve the effect of drugs for multiple sclerosis, and developing mathematical models of stem cell therapies. The establishment of new projects like these continues to foster collaboration within and beyond UKRMP, focusing on translating regenerative medicine therapies and technologies to the clinic.
How UKRMP will continue to address the critical translational challenges of regenerative medicine
The investment in the second phase of UKRMP will continue to support high-risk, innovative, and interdisciplinary programmes that aim to reach the stage of clinical testing within the next few years. Researchers continue to work with regulators at an early stage in therapy development to ensure that the translational potential of a technology is maximised and the correct data is collected to support translation to clinic. The collaborations established through UKRMP2 have ensured significant progress against each Hub's aims. The investment in cross-cutting projects has brought academics, clinicians, and industry new expertise into the Platform.
We look forward to seeing these collaborations underpin the much-anticipated transformative impact of regenerative medicine on human health in the future.
Find out more about UKRMP
The 2021 UKRMP Regenerative Medicine Virtual Conference is taking place on 21-22 September 2021, 9.30am-3pm BST. The conference will showcase exciting advances in regenerative medicine research in the UK and internationally, demonstrate translational successes, and provide opportunities to discuss emerging areas and challenges in the field.
Developed by EPSRC in collaboration with the UK's Defence Science and Technology Laboratory, there will be a 'Special Focus Day' on 'Engineering and Physical Sciences in Regenerative Medicine' on 28 September 2021, 10am-4pm BST. Topics will include areas such as robotics, biophysics, mathematical modelling, and manufacturing.
Registration for the conference is free.
Please note, this article will also appear in the seventh edition of our quarterly publication.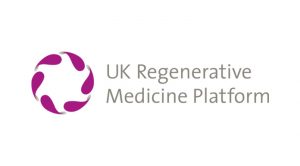 Sophie Mountcastle
Science Manager, UK Regenerative
Medicine Platform
Medical Research Council
Sophie.Mountcastle@mrc.ukri.org
Tweet @The_MRC
https://mrc.ukri.org/
www.ukrmp.org.uk