The marine-data initiative EMODnet, implements the EU's Marine Knowledge 2020 strategy by bringing together marine data from different sources.
When it comes to marine research, the understanding and observation of the biological, chemical and physical behaviour of seas and oceans is a key factor. In terms of research, from climate change prediction to offshore engineering, marine data can play an important role in marine research. The European Marine Observation and Data Network (EMODnet) is a long-term, marine-data initiative funded by the European Maritime and Fisheries Fund.  Together with the Copernicus space programme and the Data Collection Framework for fisheries, EMODnet implements the EU's Marine Knowledge 2020 strategy, which concerns bringing together marine data from different sources.
Moreover, EMODnet is made up of seven domain-specific portals; including EMODnet Physics (see: www.emodnet-physics.eu) and EMODnet-Physics map portal (see: www.emodnet-physics.eu/map). According to a paper written by Calewaert, J.B. and Weaver, P., et al (2016), EMODnet Physics "is developing interoperability services to facilitate machine-to-machine interaction and to provide further systems and services with European seas and ocean physical data and metadata." This includes 800,000 datasets and more than 1,300,000 web services transactions in the last two years.
The map portal provides access to validated in situ datasets, products and their physical parameter metadata of European Seas and global oceans; time series and datasets are made available by fixed platforms (such as moorings and tide gauges), moving platforms (including ARGO and Lagrangian buoys) and repeated observations (CTDs, etc.). This data includes the following: water column information (such as temperature and horizontal velocity), sea level trends and sea-ice coverage. Moreover because of the "international collaborative relationships to provide data access to – and preview for – coastal data in non-European areas (e.g. NOAA platforms for the US, IAPB platforms for the Arctic area, IMOS for Australia and others), EMODnet Physics catalogues are going beyond European borders to offer an even more exhaustive entry point to global-ocean physical observations".
Innovation News Network spoke to the co-ordinator of EMODnet, Patrick Gorringe, about the role EMODnet physics plays in marine physics and what is next for European and international marine physics portals.
What role does EMODnet physics play in marine physics? How important are such pilot databases in European (and international) marine research?
What EMODnet does is provide the means to make research. Therefore, it provides the necessary data for researchers to make sense of the data presented to them. EMODnet is the European go-to place for marine data; within EMODnet there are many different users. EMODnet is currently collecting use cases and as a result, we are starting to get our heads around EMODnet's users: who they are, what data are they accessing and how they are using it etc. What we are starting to see, is that it is getting increasingly more important for our users (for example, private companies, governmental institutes and universities) to have this place to go and get this kind of information we are offering. In addition to this, EMODnet Physics also bring together communities. For instance, we bring platform communities (e.g. people measuring on a certain platform type) together to get them organised and co-ordinated. We do this because that then generates data that we want to then make available through EMODnet.
In terms of the EU's Marine Knowledge 2020 strategy, how does EMODnet physics implement this?
EMODnet as a whole, is the central implementation of the marine knowledge 2020 strategy, where EMODnet physics is then one of these seven portals. It is crucial that this portal is a very well developed and that it contributes to the vision to develop amongst the revolution seabed map by 2020. Then, in turn, all of this will then contribute to reduce the uncertainty about the behaviour of the sea and reduce costs for offshore operators. This is a result of us making this data available and we also, at the end of the day, want offshore operators to use it as a playing field of open access to data.
What role does EMODnet physics play in terms of climate change?
EMODnet physics provides the appropriate data for scientists and decision makers to then take it to a level where action can be taken against climate change; therefore, in short, we provide the means so that decisions can then be made further down the road. Instead of us directly targeting climate change, instead we are providing the data and tools for others to make that kind of judgement.
In 2018, the EMODnet 2017 annual report was released and the growing relationship between EMODnet and Copernicus was mentioned (such as how both of these services could develop in the long term). Today, how has this relationship progressed and what is the importance of working closely with EU programmes such as Copernicus?
Some years ago, there were three parallel initiatives Copernicus Marine Environment Monitoring Service (CMEMS), EMODnet and SeaDataNet), which were not necessarily collaborating together to the extent we wanted them to. Now, things have changed because we all have a common goal; we know where we want to go, and we know the roles of each and every initiative. EMODnet physics was the first one to write a MoU with CMEMS and now others are following, we are collaborating in every possible way towards our common goal. For this kind of marine data system as a whole to function, we need these three components because they can each do parts of the overall system.
You are now in the 2017-2020 Phase III of EMODnet. EMODnet Physics already features 800,000 datasets; what do you think is next for the EMODnet physics portal?
We are now in the final phase of this phase of EMODnet; there is a lot of data in there. At the beginning, EMODnet physics looked at other initiatives globally (for example, in Australia and the USA there are some similar initiatives). In the past, the main challenge was the lack of the right technology to connect data from different international locations, but now that's not really an excuse anymore. Here at EMODnet physics, we have connected to data sets from all other the world, so it's turning more into a European portal with added global data.
However, at the same time, we are also collaborating with different groups. One collaboration we started a couple of years ago was with the 'Southern Ocean Observing System', SOOS, where they have a lot of data, but they didn't have a platform where they could visualise it, so we offered them the EMODnet portal as a platform for them to do this. As a result, instead of these kinds of initiatives spending a lot of money on their own portal developments, it's much easier for them to use something that's already there. EMODnet provides the portal and they feed it with data.
Moreover, the things we are looking at at the moment are trying to connect data from industry, which is challenging because we first of all have to know where to go. We just started a very nice collaboration with a Dutch dredging company. We are primarily going for industry data and private companies (data from wind farms, dredging, oil companies etc.). To enable this, we have the EMODnet data ingestion portal (https://www.emodnet-ingestion.eu). This Data Ingestion portal facilitates additional data managers and data producers to ingest their marine datasets for further processing, publishing as open data and contributing to applications for society. We are also looking at providing new services and products in the Physics portal. We are constantly improving the portal and developing new products, but for these products to be developed, we have to personally identify the users' needs and then we can produce products to fit that particular need.
Reference
1. Calewaert, J.B., Weaver, P., et al ,Gunn, V., Gorringe, P. and Novellino, A. (2016). The European Marine Data and Observation Network (EMODnet): Your Gateway to European Marine and Coastal Data. In: Zerr B. et al. (eds) Quantitative Monitoring of the Underwater Environment. Ocean Engineering & Oceanography, vol 6. Springer, Cham.
The European Marine Observation and Data Network (EMODnet) is financed by the European Union under Regulation (EU) No 508/2014 of the European Parliament and of the Council of 15 May 2014 on the European Maritime and Fisheries Fund.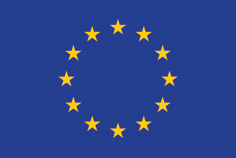 Antonio Novellino
Coordinator
Patrick Gorringe
Co-coordinator
EMODnet – physics
EMODnet
+39 010 6519116 (Novellino)
+46 (0)11 495 80 47 (Gorringe)
antonio.novellino@ettsolutions.com
Patrick.Gorringe@smhi.se