Retriev Technologies president, Shane Thompson, is redefining the renewable energy future by tapping the power and potential of lithium-ion batteries.
Lithium-ion batteries are everywhere. They are in smartphones and computers, and they even fuel the invisible powerhouse we call the cloud. Lithium-ion batteries provide uninterrupted power that supports the connections we need to work and live. As demand for those connections (including smartphones) and high-tech devices (including electric vehicles) grows, the demand for the lithium-ion batteries that power them will expand exponentially. It is happening now. By the end of the decade, about half of new car sales from the big three automakers will be electric, longing for renewable energy.
What will happen to all those batteries when they near the end of their lifespan? That is a question Shane Thompson, President of Retriev Technologies, has been pondering for most of his career.
Shane's 20 years of experience focusing on battery end-of-life management has made him one of the world's leading experts in this rapidly evolving industry. His expertise includes environmental sales for Inco Ltd (now Vale), one of the world's leading nickel mining companies, driving US policy and regulations related to battery recycling – and later leading the commercial/operations team, during his time at Call2Recycle. He has also held roles for commercial leadership at leading North American battery recyclers KBI/Retriev and Battery Solutions and advising clients through his consulting firm, Verdant Holdings Ltd., on recycling nickel and other energy metals and materials (including rare earths) and the industrial and commercial products of which they are essential ingredients.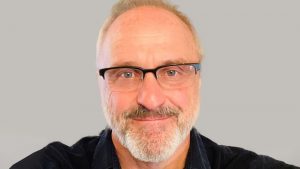 In his latest role as President at Retriev Technologies, Shane and his team are working to solve big problems such as renewable energy, by discovering new ways to get the most out of used lithium-ion batteries, and in the process, make the world a better place.
"What we are doing will represent the most significant change to the carbon economy in history," said Shane. "To make that kind of impact, we are striving to build the best end-of-life battery solution company in the world. We will achieve that goal by providing a complete solution — a total service offering that will make us different from any other company in the industry."
A battery recycling solution for renewable energy
In the marketplace, multiple entities are working on different aspects of battery recycling. For example, some companies are looking at a second life for batteries but not recycling them, or vice versa.
For over 35 years, Retriev Technologies has been a global leader in battery recycling and management. Retriev manages the entire battery lifespan, including replacement battery distribution and warehousing, battery pickup and evaluation, exploring potential reuse applications, end-of-life recycling, and material recovery of critical battery resources.
Retriev looks at the total picture of renewable energy, and Shane believes the company is uniquely suited to become a complete solution, stating: "Our decades of experience in battery recycling, our expanded collection infrastructure, and our access to trucks, manpower and qualified professionals who know how to handle sensitive materials safely allows Retriev to do what others can't."
Making lithium-ion batteries as reused as a battery can be
The first step is safe collection and transportation of batteries when they reach the end of their first life. Then comes sorting through the batteries that have been collected. In the case of lithium-ion battery recycling, there are three main buckets:
Small-format lithium-ion batteries (phones and laptops);
Large-format lithium-ion batteries (electronic vehicle and energy storage system batteries); and
Everything else.
Next, using state-of-the-art testing technology, Retriev evaluates which batteries are still potentially good, and the team finds applications for those batteries that have potential second life.
"For example, when a large-format lithium-ion battery gets to 79% of its capacity, you can not use it in a car anymore, but it is still a good battery. It can be used in a lot of other ways."
As the production of large-format lithium-ion batteries increases, there will be more and more batteries to recycle.
The 'everything else' category includes lithium-ion and lead-acid batteries — the battery-recycling world is not homogenous. This category includes smaller lithium-ion batteries like those used in scooters and portable lawn mowers, alkaline batteries used in TV remotes, lead-acid batteries used in cars and to fuel the cloud, and lithium primary batteries that enable the sensors in devices that connect to the internet. It also includes production scrap.
Material recovery is critical for renewable energy
Recovering the raw materials used to make batteries could be a game-changer in renewable energy on a global scale. The rare earth elements that go into making lithium-ion batteries are finite and, for the most part, rarely mined in the US. Most are found in Asia. About 70% of the electric vehicle battery manufacturing business is in China. About 65% of global cobalt comes from Congo, much of that from 'artisanal mining' that can involve a child with a shovel and a sack.
Mining materials comes at a cost both economically and environmentally. Recycling can be the solution, both from a demand perspective and because it is the right thing to do.
Shane commented that: "By building a battery-recycling infrastructure, Retriev Technologies and its partners will become part of that solution, creating a closed-loop for battery materials and setting the stage for providing a domestic supply of materials in the future."
Creating a domestic supply chain
If batteries can not be reused, they will go to the materials recycling side. The Retriev team will extract recyclable materials such as nickel, cobalt, and copper to be reused in new applications. The goal is to take these materials and make cathode materials that will ultimately go back into the battery supply chain through an exclusive development agreement with 6K.
This revolutionary process leverages Retriev's established network infrastructure to collect, store, and process end-of-life batteries, combined with 6K's breakthrough plasma technology to manufacture critical cathode-grade battery materials needed to power applications with high-purity requirements. This development comes at a crucial time, as a consistent supply of battery materials is at the forefront of the US Government's efforts to secure sustainable, domestic sources.
"6K is a leader in the materials management field, and they are the perfect partner to work with on creating a circular, sustainable solution to produce cathode material for new batteries. This is a breakthrough, as 6K's process is massively less energy, water, and carbon-intensive, and it will redefine how we produce batteries."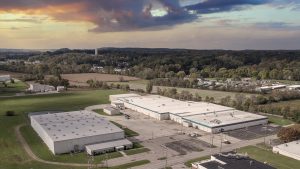 Beyond EVs: Everyone benefits from recycled lithium-ion batteries
Critical renewable energy infrastructure requires reliable energy storage devices to be sustainable. Solar and wind power plants only work when there is sun and wind, not like a coal-fired power plant that runs continuously. Pairing sun and wind energy, which are intermittent, with lithium-ion batteries that store energy to be used later, fills the gap.
"Here is an example. Say a solar panel feeds a charging port for electric cars. A lithium-ion battery could store that energy so you can charge your car when you need to. While you were at work, your charging port would fill up, even on a cloudy day. Then you come home, recharge your car, and off you would go the next day. Repeat."
E-mobility is an emerging area of battery use, and Retriev will collect batteries used in scooters and rechargeable power equipment. The company also collects batteries from consumers via household hazardous waste dropoffs and small package collection programmes like the Big Green Box. An individual or business can order a recycling box online to conveniently and safely recycle batteries and small portable electronics.
As more batteries enter the economy via electric vehicles and energy storage systems, Retriev plans to work with auto manufacturers and electric utility companies to identify the best solutions for broad applications.
Lithium-ion batteries power the cloud
All smartphones have a battery. But to work, the phone needs to access all the cloud functions powered by large concrete buildings filled with servers and batteries. Servers run on direct current (DC) power, which delivers consistent voltage, smoothing the energy and providing uninterrupted power.
Historically, these facilities, as well as cellular towers, store power using lead-acid batteries. But many companies, including Microsoft, are switching to lithium-ion batteries, which are 75% more expensive to install but 75% less costly to operate over time. Recycled lithium-ion batteries can be used in these facilities, too.
Carbon offsets make recycled batteries even more appealing
There are opportunities to provide a carbon offset equal to what it would cost, in carbon, to make a new battery perform the used battery's job.
In the climate world, there are protocols for how a manufacturer can achieve carbon credits. For example, if a laptop gets reused, a company does not have to manufacture it. So, the company gets credit for not manufacturing — for giving the laptop a second life. Similarly, an auto manufacturer would benefit by firstly offering consumers the option of buying a used lithium-ion battery for less than a new one would cost, and secondly, earning the carbon offset for using a recycled battery.
When you add all that up, recycling is a no-brainer.
Retriev is improving safety in handling lithium-ion batteries
We can not underestimate the ignition potential inherent in the collection and storage process. Lithium-ion batteries can catch on fire. A recent fire in Morris, Illinois, where 184,000 pounds of lithium batteries caught fire, showed just how intense battery fires can be. The reaction to the Morris fire was stunning to watch. The National Guard and the EPA evacuated 3,000 people.
At one point, concrete was used to control the fire because lithium is a water-reactive solid. Water is not used to extinguish such fires. But lithium-ion batteries contain lithium carbonate, and you can pour water on them. It was reported that the building owner told the first responders that the batteries were 'lithium' and did not differentiate. As a result, the first responders had no choice but to assume that they were dealing with lithium primary batteries instead of lithium-carbonate batteries.
This is just reason why Retriev places the greatest emphasis on safety and environmental stewardship, and is but one impetus driving Retriev to maintain its focus on becoming a thought leader in educating first responders on safely mitigating fires involving lithium-ion batteries. The company is also investing in R&D and using products from innovative companies like KULR Technology Group to ensure battery packaging is appropriate and safe.
Responsibility is critical because the industry is so new. The agencies that are partially responsible for regulating lithium-ion batteries are still figuring things out themselves. A battery may be considered hazardous waste so that the EPA would have oversight. But when moving a battery, the Department of Transportation would have oversight. These two systems are not yet harmonised, for example.
Shane goes on to say: "But there is progress. The EPA hosted a meeting last month to discuss lithium-ion battery safety. I was there and shared our experiences with the prevention of, and safely extinguishing, lithium-ion battery fires, including our new relationship with KULR Technology Group, a leader in safety packaging that created fireproof envelopes to store laptops and phones on the International Space Station."
Forward thinking strategies for a sustainable future
Innovations in technology and energy sources will continue to evolve rapidly. As electric vehicles have grown more popular, the need for the lithium-ion batteries that power them has skyrocketed. Soon it will lead to an unprecedented volume of battery scrap materials and end-of-life batteries — and the need for a sustainable process to recycle and reuse them.
As North America's largest lithium-ion battery recycler, Retriev Technologies is leading the way with sustainable, resource-saving solutions to meet the needs of customers, employees, the environment and society as a whole with renewable energy solutions.
Retriev Technologies is shaping the future of battery recycling. Visit our website or email info@solvedbyretriev.com to learn more.
Please note, this article will also appear in the eighth edition of our quarterly publication.