Keean Nembhard, Press Secretary for the Office of the Minister of Natural Resources, outlines the details of the recently published Canadian Critical Minerals Strategy and what this means for Canada's economy.
From electric vehicles (EVs) to semiconductors, critical minerals are of vital importance in today's world. They are the foundation on which modern technology is built and hold the key to improving the economy and transitioning to a net-zero future.
In Canada, supplies of many critical minerals crucial for the energy transition are abundant. The country is also home to almost half of the world's publicly listed mining and mineral exploration companies. In addition, Canada is a world-leader in responsible mining, with Canadian industry advancing important initiatives such as 'Towards Sustainable Mining'.
In recent years, the Government of Canada has implemented various initiatives to build on these advantages and accelerate the critical minerals supply chain further. Most notably, this included the release of the Canadian Critical Minerals Strategy in December 2022. The strategy set out a course of actions to support Canada in becoming a global supplier of choice for critical minerals and the clean digital technologies they enable.
Here, The Innovation Platform spoke to Keean Nembhard, Press Secretary for the Office of the Minister of Natural Resources, Government of Canada, to find out more about this strategy and what it means for the future of Canada's critical minerals sector.
How would you describe Canada's current position and future potential in the battery metals supply chain?
Canada is a global leader in the production of several critical minerals, including those that go into battery metal supply chains. Canada is also the world's fourth-largest primary aluminium producer and is set to become a major producer of scandium. We also have some of the largest reserves in the world of Rare Earth Elements (REEs), and have a number of high-grade, quality deposits of a range of critical minerals that will help meet growing domestic, North American and global demand.
Canada is also one of the only jurisdictions in the western hemisphere with deposits of all the minerals needed for advanced batteries. Canada has existing production or reserves of all the critical minerals required to produce advanced batteries for EVs, including nickel, graphite, cobalt, copper, lithium, and manganese. Canada also has an abundance of REE to make permanent magnets for EV traction motors.
As a trusted supplier of responsibly-sourced mining products, Canada is working to leverage its resource wealth, environmental stewardship, industrial knowhow and trade relations to meet the rising global demand for critical minerals and value-added products like electric vehicle batteries.
Furthermore, Canada has a skilled and talented workforce that is at the vanguard of technology and innovation. They are why Canada is also a well-established manufacturer in the autos and components sectors which are deeply integrated into the North American automotive supply chain. In addition, Canada's 15 free-trade agreements with 49 different countries provide preferential market access to 1.5 billion consumers worldwide. Canada's position is so strong that Bloomberg ranked it second in the world in its annual battery supply chain ranking.
These are a few of the key reasons why Canada is well-positioned to become an even more competitive player in the North American and global electric vehicle supply chain, and facilitate a transition toward a greener transportation sector.
How has the mining landscape in Canada accelerated in recent years?
The lead times for the development of critical mineral assets (such as mines and processing facilities) have historically been long and require significant capital investment before actual market demand and price incentives may be seen. Further developing projects in rural, remote, and northern areas may require enabling infrastructure to maximise their economic viability. Combined, this heightens project risk.
Despite this, Canada is already the top global producer of potash and ranks among the top five global producers for indium, niobium, platinum group metals, titanium concentrate, and uranium. By providing financial and administrative support to accelerate the development of strategic projects in critical mineral mining, processing, manufacturing, and waste reduction (e.g., through recycling and mining value from waste), the Government of Canada seeks to strengthen its already world-class mining industry. Support also includes strategic investments to unlock potential in critical-mineral-rich regions, leveraging the resources and expertise of federal trade and business development organisations, such as the Business Development Bank of Canada, Export Development Canada, and the Canadian Commercial Corporation. Finally, it also means capitalising on existing programmes such as the Strategic Innovation Fund, which is already making significant investments in critical mineral value chains.
In Canada, we have seen a steady growth of Canada's zero-emission vehicle market share over the past few years and the growth is expected to continue. Transport Canada projects that annual zero-emission vehicle (ZEV) sales will increase to 1.2 million annually by 2030, a stock of 4.6 million ZEVs on the road by 2030. In total, this would mean that about 16% of total light-duty vehicles on the road would be ZEVs in 2030, up from 5.6% in 2021. This increase has an important effect on the mining landscape in Canada.
In December 2022, Canada's Critical Minerals Strategy was introduced. What are the key objectives of this and why is it so important?
As the foundation on which modern technology is built, critical minerals represent a generational opportunity for Canada's workers, economy, and net-zero future. From solar panels to semiconductors, wind turbines to advanced batteries for storage and transportation, the world needs critical minerals to build the products of tomorrow. Simply put, there is no energy transition without critical minerals. By growing Canadian expertise at every point along the critical mineral value chain through the guidance of the Critical Minerals Strategy — from mining to manufacturing to recycling — the Government of Canada will create good jobs; build a strong, globally competitive economy; and take real action to fight climate change.
With its vast resources and manufacturing capacity, Canada is well positioned to become a secure and reliable supplier of critical minerals and value-added products for global markets. But efforts must be consistent with Canada's priorities and objectives, including environmental protection and conservation, safe and responsible labour practices, and respect for the rights of Indigenous Peoples. While creating the necessary conditions for Canadian companies to grow, scale-up, and expand globally in markets that depend on critical minerals, we must also advance the Government of Canada's commitment to reconciliation with Indigenous Peoples through meaningful consultation, early and ongoing engagement, investments in capacity supports, environmental stewardship, community safety, and economic opportunities for Indigenous Peoples. In addition, critical mineral development needs to be sustainable and create nature-forward outcomes with minimal environmental footprint and leading-edge conservation and reclamation practices (i.e., mine closure).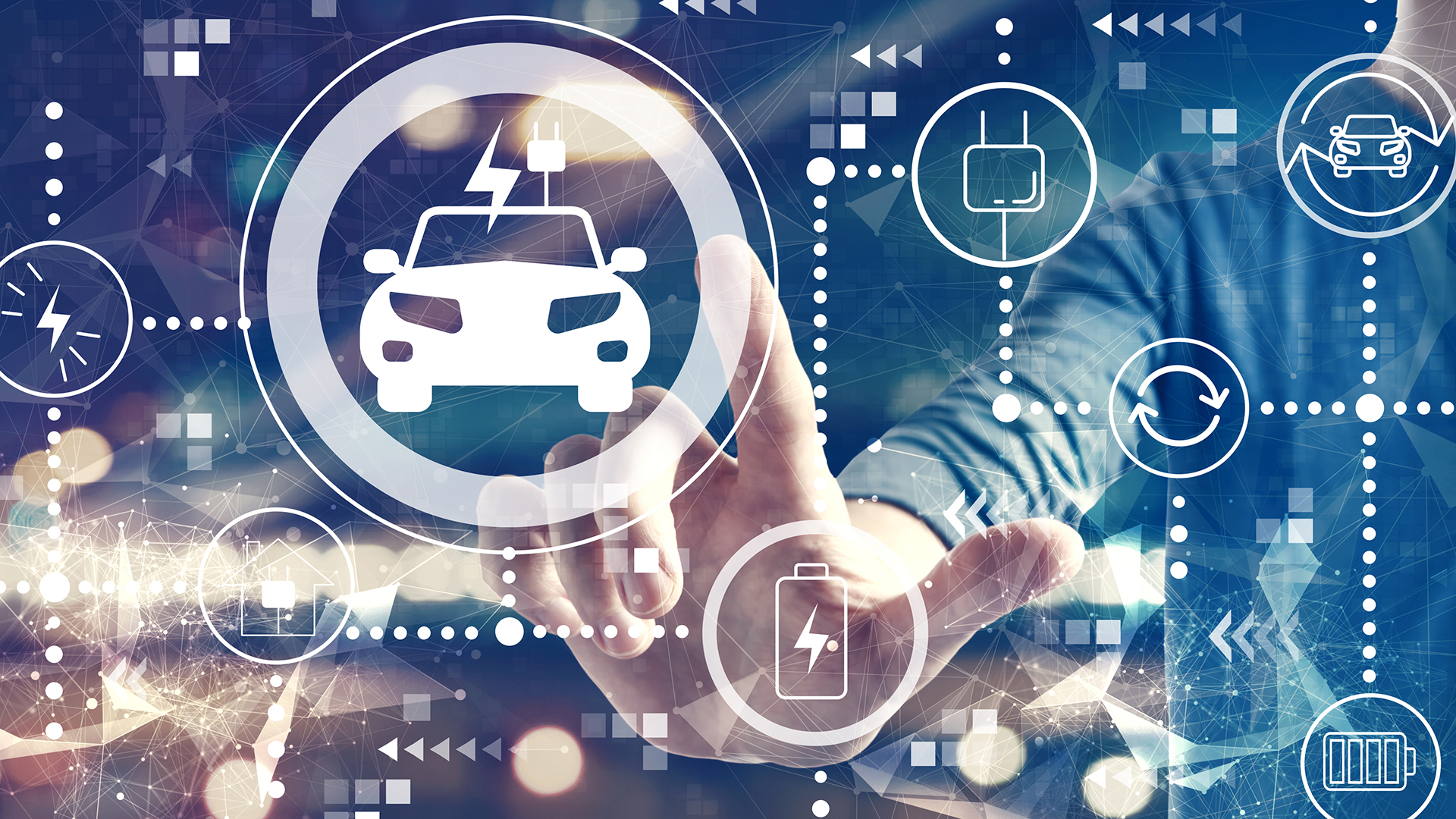 The Canadian Critical Minerals Strategy will create good jobs, build a strong, globally competitive economy, and take real action to fight climate change. It will do so through six strategic focus areas and initiatives, including:
Driving Exploration, Research & Development, and Innovation
Accelerating Responsible Project Development
Building Sustainable Infrastructure
Advancing Reconciliation with Indigenous Peoples
Growing a Diverse Workforce and Prosperous Communities
Strengthening Global Leadership and Security
Environmental protection and local communities are key elements of the strategy. Can you elaborate on how the government is working to improve ESG aspects of the mining industry?
Canada is considered a global leader in environment, social and governance (ESG) credentials and clean mining practices. For instance, Canada had the lowest ESG risk across global mining projects on average, based on a comprehensive Australian 2020 study. Canada's regulatory environment includes strong environmental protections, community engagement requirements, transparency measures and labour standards that put us ahead of many top-producing critical mineral countries – some of which operate with very little regard for the environment and human rights.
To ensure enhanced sustainability practices, Canada is leveraging its international partnerships to improve Responsible Business Conduct (RBC), ESG standards, and best practices in critical minerals-related activities, including human rights and reconciliation considerations. This includes enhanced interoperability of systems and standards, increased recognition of ESG performances, and international collaboration on traceability technologies to prevent products from conflict, child labour, and environmentally poor operations from entering the supply chains.
Additional actions under existing and new partnerships can further align policies and regulatory approaches, address technical challenges through joint R&D, facilitate trade and reduce barriers, and reinforce supply chain security and stability. These actions include:
An investment of C$70m for global partnerships to promote Canadian mining leadership, such as promoting ESG standards and supporting bilateral and multilateral critical mineral commitments;
Leveraging Canada's RBC Strategy to continue enhancing its regulation abroad and strengthening the global ecosystem;
Contributing to a rules-based international system that advances Canada's values, integrating RBC in bilateral and multilateral agreements and engagements, as well as fostering an enabling environment for RBC;
Launching an initiative and leveraging existing frameworks, such as Towards Sustainable Mining, to drive the global uptake of 'nature-forward' mining practices that minimise and mitigate environmental impacts and work to return the land to its natural state.
That is also why at COP15 in Montreal, Canada, alongside Australia, France, Germany, Japan, the UK, and the US, we launched the Sustainable Critical Minerals Alliance to drive the global uptake of environmentally sustainable and socially responsible mining, processing, and recycling practices of critical minerals.
Through the Sustainable Critical Minerals Alliance, members will voluntarily work toward developing sustainable and inclusive mining practices and sourcing critical minerals that:
Employ a nature-positive approach by encouraging industry practices or collaborating
with industry on practices that prevent biodiversity loss, protect species at risk, support nature protection and minimise pollution, including driving toward net-positive benefits to the natural environment;
Support local and Indigenous communities by respecting the respective rights and interests of local and Indigenous communities through engagement; promoting safe working conditions and responsible labour standards, diverse and inclusive workforces, supporting safe living conditions; and including members of Indigenous and local communities in economic benefits from mining that affects their wellbeing;
Help fight climate change by reducing greenhouse gas emissions and working toward achieving net-zero emissions by no later than 2050, and promoting mining, processing and recycling processes that advance sustainability through ESG standards;
Restore ecosystems by adopting requirements for reclamation and remediation to close and return mine sites to their natural state where feasible and holding responsible parties accountable for environmental harm;
Build a circular economy by promoting material stewardship, including by-products and recovery from waste, keeping products in use for longer and accelerating the reuse and recycling of critical minerals, which may reduce the number of new mines required to supply the minerals needed; and
Foster ethical corporate practices through sustainability reporting to investors and the
public and by implementing due diligence in mineral supply chains as laid down in relevant internationally accepted guidelines.
What do you want to see for the future of Canada's mining sector and its role in the global battery metals supply chain?
In 2019, the federal government launched the Mines to Mobility initiative to build a sustainable battery innovation and industrial ecosystem in Canada. To date, the initiative has attracted more than C$7bn in announced investments to capture opportunities in the growing global battery market. It has led to an increased interest in Canada's value proposition in the battery sector, attracting notable global players in the midstream and upstream segments of our domestic value chain. Last year alone, more than C$15bn in international funding was invested in the EV and battery supply chain. Furthermore, through private investment and government support from policies like the Canadian Critical Minerals Strategy, Canada will have a strong battery supply chain by 2025. To catalyse investments and strengthen supply chains, the Government of Canada invested C$3.8bn into its critical mineral strategy to help advance the development of critical mineral resources and value chains to enable the green and digital economy at home and around the world. Canada's Critical Minerals Strategy covers a range of activities, from geoscience and exploration to mineral processing, manufacturing, and recycling applications, including support for research, development, and technological deployment. Specific allocations include, but are not limited to:
Up to C$1.5bn for infrastructure development for critical mineral supply chains, with a focus on priority deposits; and
C$70m for global partnerships to promote Canada's global leadership on mining.
In a recent visit to Europe and Asia, Minister Fran çois-Philippe Champagne met with key stakeholders in the auto sector, including Volkswagen, whose CEO said he sees Canada as a "logical option" for EV batteries. The Government intends to continue working hard to bring investments to Canada that will create more jobs and more economic growth across the country.
Keean Nembhard
Press Secretary
Office of the Minister of Natural Resources, Government of Canada
https://natural-resources.canada.ca/hom
https://twitter.com/NRCan
https://www.linkedin.com/company/natural-resources-canada/
https://www.facebook.com/EnvironmentandNaturalResourcesinCanada/
Please note, this article will also appear in the thirteenth edition of our quarterly publication.