Tony Harper, Director of the Faraday Battery Challenge, explains why the UK must build a battery supply chain to support the automotive industry's transformation to net zero.
The transformation to zero-emission vehicle production is an existential question for the global car industry. UK climate change targets mean that industry in this country must act now to build the supply chains and new processes central to vehicle electrification. That supply chain and vehicle production could go elsewhere in Europe, Asia, or the US, unless industry gets the help it needs to innovate and overcome those difficult first steps to building a UK vehicle battery industry.
Difficulties can include a lack of co-ordination between academics and business over knowledge gaps, a lack of facilities to try out new technologies and production methods, and lack of finance. We are helping to build a vehicle battery supply chain that could help the UK vehicle industry to thrive.
I work for UK Research and Innovation (UKRI), the parent organisation for nine councils working together to invest around £8bn a year to foster outstanding research and innovation across the UK. One of the ways we do this is by supporting UK businesses to address big societal challenges through the Industrial Strategy Challenge Fund. The fund is based around a series of individual challenges – one of which is the Faraday Battery Challenge.
£330m invested over five years
We launched the Faraday Battery Challenge in 2017 to invest £330m over five years in supporting research and innovation that would help to grow a strong battery business in the UK.
One of the first things we did was invest £108m in setting up the Faraday Institution – an independent institution that brings together research scientists and industry to develop projects with commercial potential. These include research into reducing battery cost, weight, and volume; improving battery performance and reliability; and developing battery recycling and reuse.
The Faraday Institution already has more than 500 researchers from more than 20 institutions working with it in some way. They are collaborating with more than 50 businesses on ten large-scale world-class research projects. These projects range from the optimisation of current lithium-ion technologies to the development of next-generation battery technologies and recycling of battery materials.
Creating a centre to trial battery production
We also invested £130m in building and opening the UK Battery Industrialisation Centre (UKBIC) in Coventry.
UKBIC is helping businesses to take promising new battery technologies into mass production. Any organisation with a promising battery technology can use its facilities, including for testing and analysis, electrode manufacture and cell assembly, and module and pack production.
The centre is three years ahead of its European competition and is helping to identify the gaps in UK infrastructure and the work needed to close them.
AMTE Power is ramping up production of its ultra-high-power battery cells at UKBIC as a precursor to entering mass production at its planned megafactory in Dundee. AMTE has already successfully trialled production of its battery cells on UKBIC's commercial-scale equipment. The cells were found to support exceptional power delivery and very fast charging. Ramping up production at UKBIC will allow AMTE to supply enough cells to customers for them to begin in-vehicle trials.
Building a thriving community of battery businesses
We are helping to build a thriving community of high technology businesses working on both improving the performance of lithium-ion batteries and on developing new breakthroughs in battery technologies.
Our collaborative research and development programme has supported more than 140 organisations working on more than 80 projects. There have been substantial improvements in battery performance, and solutions that could lead to globally significant breakthroughs in performance, weight, and cost.
Several businesses supported by the challenge have gone on to attract hundreds of millions of pounds in follow-on private investment.
M&I materials Ltd has been working with the Warwick Manufacturing Group and Ricardo Ltd on an immersion cooled battery that allows for faster charging of EVs. It has found that directed use of its innovative MIVOLT liquid allows batteries to charge 43% faster. It has shown that it can get charging down to less than seven minutes for 200 miles of range. M&I is now working with California-based Faraday Future on the battery pack for its FF91 luxury electric vehicle (EV).
Another project, led by 3D design software company Ansys, in partnership with Imperial College London and battery manufacturer Denchi Group, has developed a battery module design tool and database that has been integrated into Ansys' commercial and educational software packages.
The package is helping engineers to design new and better battery cells and is helping to train new battery engineers in the complex field of designing cells, modules, and packs for high performance.
Climate targets: A huge challenge for the automotive industry
These centres and business innovation projects are helping the UK automotive industry address what are serious challenges.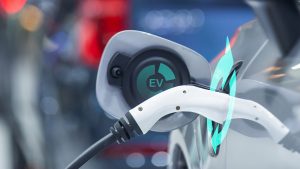 When we launched the Faraday Battery Challenge in 2017, the Committee for Climate Change was suggesting 50% of new car and van sales would be battery electric or plug-in hybrid by 2035. The latest deadlines for zero-emission vehicles mean that 100% of new cars and vans must be zero-emission by 2035. That is a huge challenge for manufacturers that base their profitability on a 10-12-year payback on a vehicle platform. They face lower returns from existing models while, at the same time, having to develop new zero-emission replacements and the supply chains that will support them. They cannot simply import batteries from other countries because rules of origin requirements in the UK-EU Trade and Cooperation Agreement mean battery packs must substantially originate in the UK or EU for cars to be tariff-free for export into the EU.
Just as importantly for the UK, we must build a new battery supply chain to replace the legacy automotive supply chains that are so important to the economy and jobs. The UK automotive industry was worth £17.4bn to the economy pre pandemic, representing around 8.7% of the country's manufacturing output and supporting 180,000 jobs.
A world-class battery supply chain will attract battery investment
A world-class battery supply chain will help the UK to attract the investment it needs in gigafactories that will support the automotive industry to prosper from the transition to electrification. We see some good signs of a nascent battery manufacturing industry in the UK.
Envision AESCV has planning permission for a 9GWh capacity gigafactory in Sunderland that will support Nissan's plan to produce next-generation electric vehicles in the area.
The Faraday Institution predicts we will need five gigafactories in the UK by 2030, producing a total of 100 GWh per year of batteries. This doubles to ten gigafactories producing 200 GWh per year of batteries by 2040. We must move fast to build the supply chains that are essential to attract this level of investment.
We need more investment to build a supply chain
We are proud of what we have achieved over the last five years. However, it is no time to sit on our laurels. We must learn from and build on our successes. For one thing, it can take ten years to build a successful business in the battery industry.
We will focus our efforts in areas where the UK has shown it can take a market lead in improving the performance of lithium-ion batteries and help businesses to further develop those technologies and produce them at industrial scale.
We have started to attract giga-scale investment in battery production but other countries, such as Germany, are ahead of us.
It is more important than ever to build and grow a battery supply chain and regulatory landscape that gives investors the confidence to invest in giga-scale production in the UK.
It means we must build large commercially-led programmes based on successful battery science developed over the last few years and look at new battery science in areas where we have built technical strength and identified market opportunities.
We must focus our efforts now on the high-impact projects and companies that have the potential to convert technical excellence into commercially-dominant products and services. We must continue to invest in centres such as the UK Battery Industrialisation Centre so companies have access to the facilities that will allow them to scale up their production. We must also ensure that we continue to develop the right sort of skills, training, standards, and regulations that will allow a UK battery industry to thrive.
The batteries being produced today will have a long life. They will mostly find a reuse in domestic or industrial storage once the car has outlived its life. Ultimately, we must also develop the world-leading commercial recycling facilities that can take battery cells at the end of their life, recycle the materials, and put them back into productive use in the gigafactories of the future.
Further funding to advance our position
We have announced a further £211m of funding for the Faraday Battery Challenge, which will build on its success so far to further develop a UK battery technology industry that is high tech, high value, and high skill.
This will provide the pipeline needed to meet the requirement of 100,000 new jobs in gigafactories and the wider supply chain that it is estimated are needed by 2040.
Through this funding, we aim to ensure that the UK is ready to seize the enormous opportunity presented to the UK by the growing demand for batteries across the automotive sector, and to ensure that we remain a top destination for scientists, companies and investors.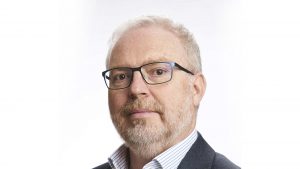 Tony Harper
Director
Faraday Battery Challenge
https://www.ukri.org/
https://www.faraday.ac.uk/the-faraday-battery-challenge/
https://www.linkedin.com/company/thefaradayinstitution/
https://www.youtube.com/channel/UCOtFP76cafHllNfsn6c9g-w/featured
https://twitter.com/FaradayInst
Please note, this article will also appear in the twelfth edition of our quarterly publication.