EUROBAT President Dr Marc Zoellner outlines the association's response to the European Commission proposals to modernise EU legislation on batteries, amid increasing demand and a growing battery industry.
The European Commission has outlined proposals to modernise EU legislation on batteries, amid increasing demand, driven mostly by electric transport. Its proposal on the new Batteries Regulation (2020/353) will provide an updated policy framework reflecting the essential role of batteries in achieving a climate neutral EU society by 2050. It will also contribute to the competitiveness of Europe in the context of the Green Recovery and the global battery market, which it is estimated will be worth more than €130bn by 2030.
Dr. Marc Zoellner CEO of Hoppecke Batteries and President of EUROBAT, the authoritative association for the European Automotive and Industrial Battery Manufacturers and supply chain, talks to Innovation News Network about the impact of the proposed new legislative framework on Europe's battery industry.
Why is a new regulatory framework for batteries needed within Europe?
I would say there are two main reasons. First, for the past four years, batteries have been literally the "talk of the town". Even during the previous term of the EU Commission, batteries were identified as one of the cornerstones, supporting the roll-out of the 2016 Paris COP agreement on the environment. When the current EU Commission took office in 2019, President von der Leyen launched the new "Green Deal" growth strategy. This aims to transform the Union into a fair and prosperous society, with a modern, resource-efficient and competitive economy where there are no net emissions of greenhouse gases in 2050 and where economic growth is decoupled from resource use. A shift from the use of fossil fuels in vehicles to electromobility is one of the prerequisites for achieving the goal of climate neutrality by 2050.
As we know, transport represents almost a quarter of Europe's greenhouse gas emissions, so it is clear that more stringent measures need to be implemented.
The second reason why we urgently need this new framework is the fact that the previous Directive dates from 2006. Since then, we have seen so many changes in terms of mobility, technology, environment, macro-economic reality and batteries themselves, that the previous legislation has become completely outdated.
What impact will the proposed new legislative framework have on Europe's battery industry? How will it drive the growth of the industry and enable it to compete more effectively with other global markets? How will it guarantee a sound and sustainable battery industry in Europe?
The impact of the new Batteries Regulation on the EU battery industry will be huge. As with so many markets, the battery industry is global and extremely competitive, especially if we take into consideration the dominance that China has had in recent years. New legislation will allow us to boost our market and conditions and focus on developing a circular economy, requiring a new framework covering, for the first time, the full life cycle of a battery, from mining to end-of-life. Also, creating a level playing field for imported batteries is of paramount importance, ensuring they comply with the same requirements related to recyclability, due diligence and labelling, etc., as European batteries.
One of the main purposes of the Batteries Regulation is to further drive growth in the EU battery industry. Different market studies forecast a doubling or tripling of the EU battery market, from €15bn in 2019 to €35bn or beyond in 2030. The only way to meet this anticipated demand is to make sure all available chemistries will be deployed, from lead and lithium to nickel and sodium. For lead and nickel batteries, we have had a well-established supply chain network in Europe for many years, covering plants, collection and recycling facilities. On the lithium side, since 2017, the EU Commission has started initiatives such as the European Battery Alliance aimed at developing EU-based Giga plants – around 20 have been opened and/or planned for the years to come – in order to increase self-sufficiency in Europe.
In terms of guaranteeing a sustainable industry, all the main actors – both policymakers and industry – are in agreement and aiming at the same objectives: to contribute to the reduction of CO2 emissions and target a fully decarbonised society by 2050. One of the European battery industry's key differentiators will undoubtedly be the fact that it operates to the highest environmental and social standards, including due diligence, raw material acquisition and sustainability, as well as all possible health and environmental protection measures.
Why is it important that the regulation supports all battery technologies and how will it do so?
As mentioned before, a huge growth in battery demand is forecast for the next decade, driven by the various applications that will contribute to achieving the decarbonisation targets. Electrification of mobility (through micro/mild/plug-in hybrids and full EVs), as well as energy storage linked to renewables, are good examples of that. As anticipated demand is that high, it is impossible for one battery technology to cater for everything, so we will need all of them in a good mix. Furthermore, it will be the market application that will decide the selection of the chemistry. If we consider auxiliary batteries for cars, which, for example, guarantee the safety functions of a vehicle, lead-based batteries will remain almost the exclusive choice for the next 10 years and even the majority of hybrids or full EVs are equipped with such a lead battery. Also, for stationary backup batteries for existing and new applications, such as 5G relay stations and new data centres, lead batteries with a proven track record will remain the number one choice for customers in the future.
EUROBAT has called for a holistic, risk-based approach to regulation, which takes into account chemicals management, occupational health and safety policies, competitiveness and sustainability. Does the new regulation deliver on this?
To a certain extent. EUROBAT has always been in favour of a holistic legislative approach and the proposal is a step in the right direction, even if certain provisions risk having a negative impact on the European industry. Overall, we think that this proposal provides a good basis, but will need to be improved during the negotiations between the Commission, Council, and Parliament, considering the expert view of the industry.
There are some positive points, such as ensuring a level playing field and supporting a risk-based approach – by taking into consideration socioeconomic parameters and assessments, rather than banning certain substances or technologies, we are managing the risks. That is not new to the EU battery industry, which has a long tradition of doing so. An example of this is the voluntary blood-lead programme, which has been successfully implemented in EU battery plants since 2000. We would, however, like to call upon the EU Commission to avoid any duplications between different legislation, such as End-of-Life and REACH.
How can the new regulation ensure that batteries placed on the EU market respect stringent environmental parameters, including high recyclability, low carbon footprint and ethical sourcing of raw materials, without hindering innovation?
That is, indeed, a key point and as always, a balancing act, considering the interests of the various stakeholders. But as mentioned before, we truly believe the foundation is good and "all noses are pointing in the same direction" thanks to its holistic 360° approach. However, the devil is in the detail, and we will need to carefully assess how each provision will be further defined.
How will EUROBAT contribute to shaping the proposed regulation as it is debated in the European Parliament and Council? What changes, if any, would you like to see?
As always, EUROBAT cooperates constructively with the EU institutions and provides support in shaping legislative proposals. We do that via meetings with policymakers or through events and meetings, as well as by bringing policymakers and industry representatives together.
Although we feel this proposal provides a good basis, there are several things we would like to see changed. The full overview is outlined in our position paper. As one main point, we like to call upon the EU Commission to reduce the overlap between the various legislative files, avoid red tape and carefully consider recycling targets.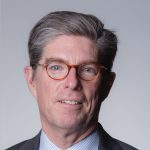 Dr Marc Zoellner
CEO of Hoppecke Batteries and
EUROBAT President
www.eurobat.org
Please note, this article also appears in the fifth edition of our quarterly publication.